Postmates Holiday Gift Delivery
You Can Order Last-Minute Gifts (and Dinner, Too!) Thanks to Postmates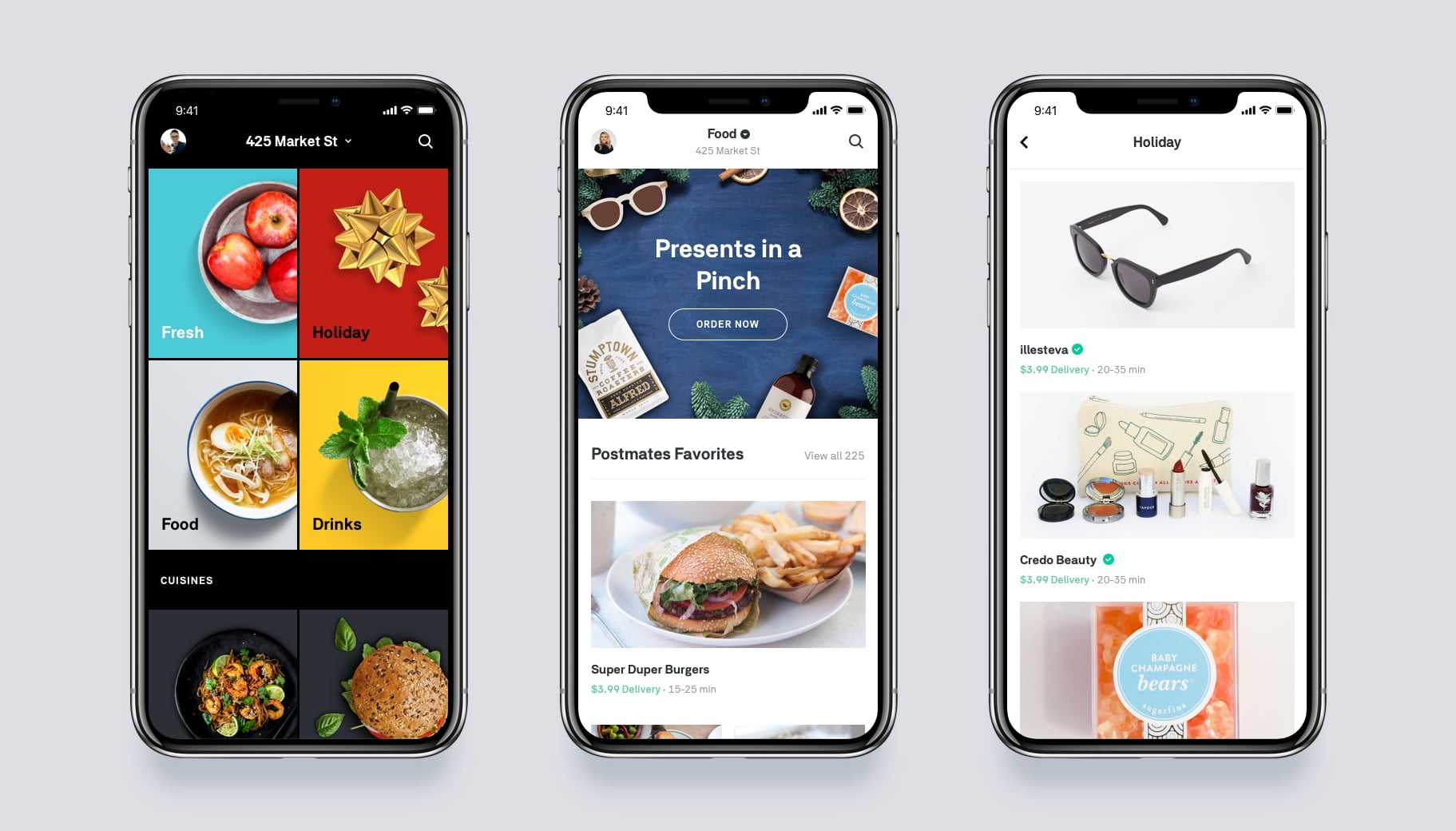 For all of us who leave holiday shopping until the very last minute, Postmates has the answer to that exact problem. The on-demand platform launched a holiday gift collection that allows you to send your loved ones a gift from select brands if they live in Los Angeles, New York, or San Francisco.
Starting now until Dec. 24, you can visit Postmates.com or download the app and search their holiday collection, choose someone a gift, and they will have it within 35 minutes or so. Some of the gifts include Sugarfina Champagne Bears ($9), Credo Clean Makeup Kit in Rose ($59), Illesteva Positano Sunglasses ($220), and so much more.
Not only will you get your friends or family a gift, but Postmates is gifting the "giver" three months of free unlimited delivery, with a minimum basket size over $20, emphasis on free unlimited delivery. They also have a Drinks Collection, which you can use to gift anything from wine to tequila. Shop until you drop (onto your couch in the comfort of your own home) — and don't forget to order yourself a meal as fuel.