Source: SeaWorld Seven Seas Food Festival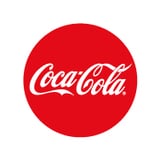 SeaWorld already has a lot going on: not only do the parks feature tons of thrilling coasters, but they're also home to incredible killer whales, walruses, dolphins, and other marine life.
Once you hear that SeaWorld also hosts its own gourmet food festivals — SeaWorld San Diego Seven Seas Craft Beer and Food Festival and SeaWorld Orlando Seven Seas Food Festival — the desire to buy a ticket becomes almost overwhelming. The festivals, which are on now through April 28 and May 5, respectively, include dozens of Instagram-worthy food options, cocktails you'll want to sip all night long, and dynamite live entertainment. Whether you're a craft beer aficionado or find your bliss sampling bites from all over the world, you'll have a blast at either one of these events. Here's what you have to look forward to — and why visitors have been flocking to these festivals for the past three years.