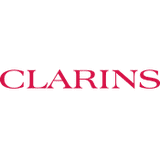 Ever wondered how caffeine can go beyond your morning drink and give you a smoother silhouette? We've partnered with Clarins, the worldwide leader in body care, and their new Body Fit Anti-Cellulite Contouring Expert, to show you how your favorite wake-me-up ingredient can help you reap the beauty benefits for visibly healthy results.
If you rely on a cup (or two) of coffee every morning, you already know how vital the drink is for keeping you awake — and sane. But did you know your favorite beverage has far more advantages than simply being a daily pick-me-up? In liquid form, a jolt of caffeine offers major body-boosting effects, from easing muscle pain to improving intestinal health.
But our favorite way to reap the benefits of the magic substance? Incorporating it into our beauty routines. In extract form, caffeine can do wonders for your skin, proving that it's a bona fide wellness powerhouse. Keep reading to discover the dermatologist-approved ways the topical ingredient can help you look and feel your best.
It can tighten skin
According to Dr. Sejal Shah of SmarterSkin Dermatology, one of the best topical uses for caffeine is to make skin appear tighter. "Caffeine is a diuretic, which means it can dehydrate fat cells to help reduce things like cellulite or the circumference of your skin," she said. Whether you're using a cream formulated from green coffee extract, like the new Clarins Body Fit Anti-Cellulite Contouring Expert, or a scrub containing coffee grounds, the ingredient is effective for visibly reducing the appearance of cellulite to promote a visibly smoother silhouette and firmer-looking skin.
It can soothe redness and inflammation
Looking to make those dark circles under your eyes less noticeable? Caffeine is a smart option. "Because caffeine has anti-inflammatory properties, it can constrict blood vessels, helping to reduce swelling and puffiness," said Dr. Shah. Similarly, the same properties can help prevent redness and rosacea. For this, she suggests a leave-on product, like a facial mask, for optimal results.
It can prevent premature aging
Caffeine is a powerful antioxidant, making it an ideal contender to prevent aging skin, explained Dr. Shah. Used in a potent facial serum, its properties can help counteract the damaging effects of free radicals, UV rays, harsh climates, and pollution.
Check out more from Clarins!