Star Wars Disney Resort
A Star Wars Resort Might Be Coming to Disney and It'd Be a Friggin' Starship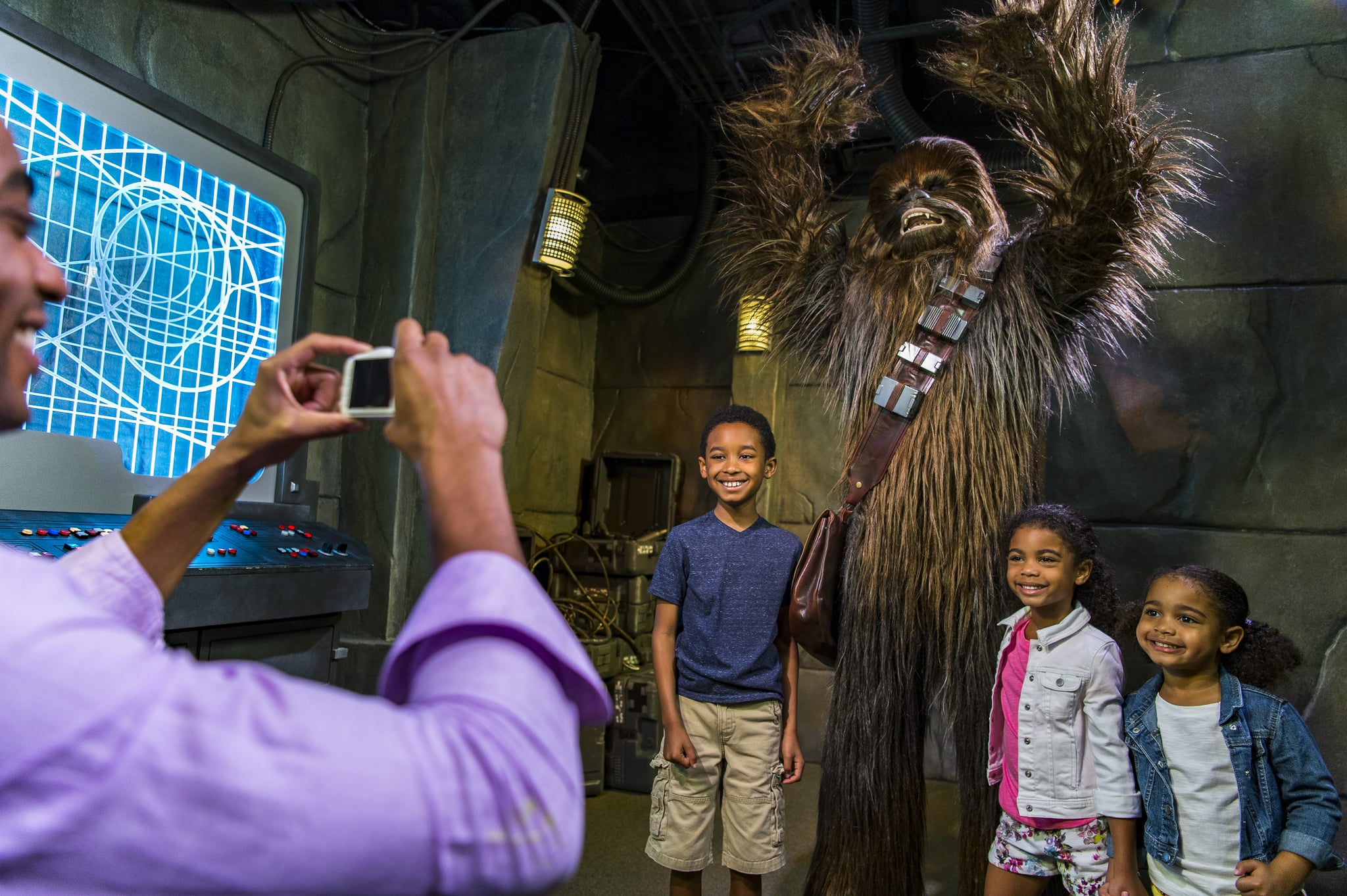 If you've spent your life wishing you could live in a galaxy far, far away, you might soon be able to! There are rumors circulating about a possible Star Wars Land Disney World resort, and it's really something out of our dreams. As if the new preview of Disney's Star Wars Land wasn't enough to get our Jedi-loving selves excited for the theme park's opening in 2019, the resort news just took our excitement to a whole new level. Did we mention the hotel would be an actual starship?
According to World Disney World News Today, Disney has been surveying guests about a possible new hotel inside Disney World, which would be located in the highly anticipated Star Wars Land (as if anyone wouldn't be interested). The survey is being conducted through Swagbucks.com and it includes some exciting details about the mind-blowing experience.
The concept art within the survey reveals the lobby, guest rooms, and other areas of the resort, which look like it's right out of a Star Wars movie. For $900 to $1,000 per person, guests will be getting the two-night stay of a lifetime. It will include interactions with the popular Star Wars characters, a "unique story experience," and programs like flight training, lightsaber training, starship tours and exploration, and secret missions. The robotic droid butlers — yes, you read that correctly — are just one of the insane starship amenities, along with a pool, water garden, fitness center, and more.
Unfortunately, this is just a survey right now, but it looks absolutely perfect for those Jedi-crazed fans looking to upgrade their visit to the Star Wars Land theme park. Check out the concept photos here.
Image Source: Matt Stroshane / Disney