Target POPSUGAR Must Have Box
Introducing the POPSUGAR + Target Must Have Box!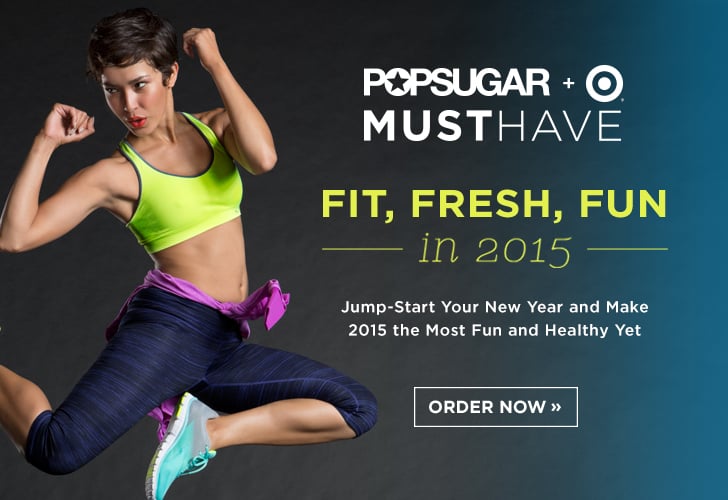 Make 2015 your year. We're introducing the perfect Must Have box to get you started off right — POPSUGAR + Target Must Have!
POPSUGAR and Target collaborated to bring you everything you'll need to make 2015 your healthiest yet with this exclusive Must Have box. You'll love our fun fitness finds and fresh beauty essentials that will keep you energized and happy for the New Year and beyond.
Don't miss out on this exclusive box. With a limited supply, the Target + POPSUGAR Must Have box will not be around for long. Order yours now!
Update: This box is sold out!. Stay tuned for more surprises from POPSUGAR Must Have!
Not a POPSUGAR Must Have subscriber? Order your own monthly Must Have box now. Our POPSUGAR editors curate their favorites in fashion, beauty, home, fitness, food, and more just for POPSUGAR Must Have subscribers and you get a surprise delivery each month!