Source: POPSUGAR Photography / Diggy Lloyd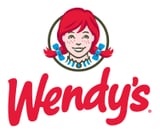 Summer has a way of flying by before you know it. We've partnered with Wendy's to inspire you to make the most of every day with a dose of positivity.
In case your friends' Snapchat adventures and enviable travel plans haven't already informed you, the pressure to make the most of Summer is on. But when you're stuck inside at work or simply feeling uninspired, embarking on adventures of your own can seem nearly impossible. To inspire you to embrace the positive spirit of Summer, we found five simple ways to break away from your desk or get you out of the house and in the right state of mind. Read on to see every pick-me-up on our must-do list this Summer.