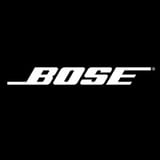 Ever thought about going glam camping? We partnered with Bose to tell you what really goes down when you glamp.
"Sorry, you want me to sleep in a tent?" I asked, after receiving this assignment.
When I was tasked with a project to go glamping, I wasn't sure if I could do it. As someone fearful of insects, going to the bathroom outdoors, and unidentifiable noises (i.e. is that a bear or just the wind?), adventure seeking isn't usually part of my repertoire. It's not that I'm high brow. I guess I'm just city folk.
But then I researched glamping and became intrigued. I could have a bed if I wanted. Access to plumbing if I played my cards right. Speakers, even.
Sign this city girl up.
Find out what I learned after trekking deep into the woods to find a yurt to call my own.