Trump Disney World Hall of Presidents
Welp, Disney World Will Indeed Include Trump's Voice in the Hall of Presidents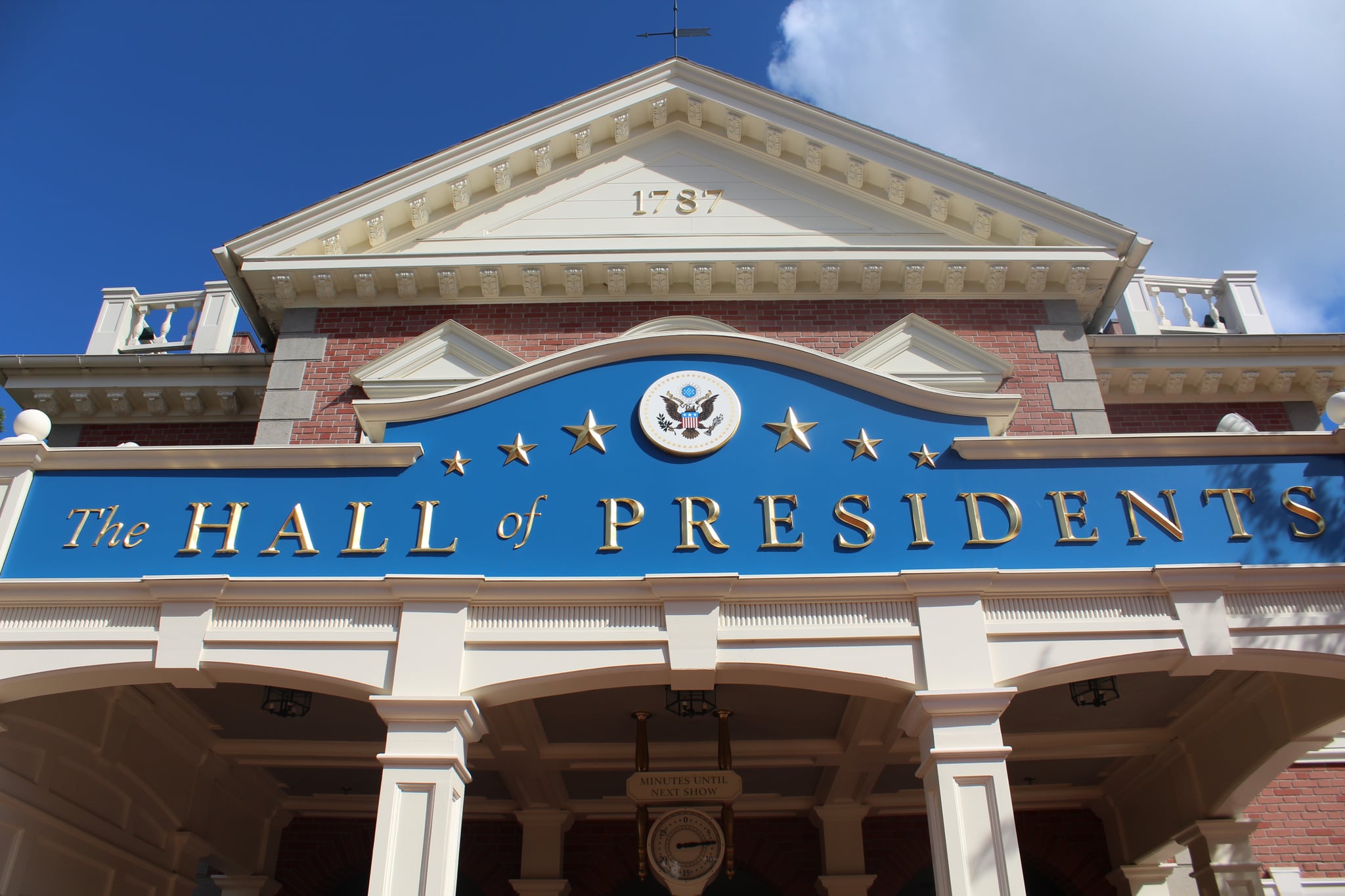 Update on June 29: In a blog post, Disney Parks Editorial Content Director Thomas Smith revealed that the Hall of Presidents attraction will feature an animatronic version of President Donald Trump, with audio.
"Despite some media reports to the contrary," Smith said, "President Trump will have a speaking role in The Hall of Presidents, like every president since 1993. We have been working closely with the current White House — just as we have with previous administrations — and the president's recording session has been scheduled. The attraction will re-open in late 2017."
Original story: Nowhere is off limits for drama surrounding the Trump administration — not even the Most Magical Place on Earth. Disney may have found itself in the midst of a conflict about whether or not President Trump's voice will be included in Walt Disney World's Hall of Presidents' attraction. Every new president since Bill Clinton in 1993 has taken part in the tradition, but the question of whether Trump will participate remains unanswered.
The Hall of Presidents opened in 1971, and the attraction takes guests through a 23-minute history of the country as told by past presidents. Barack Obama memorably recorded his own voice, and before the show closed for refurbishment, park-goers could hear it as an animatronic version of the 44th president giving a speech in the attraction.
While Disney CEO Bob Iger confirmed that a bust of Trump will indeed go into the Hall of Presidents, there's no confirmation he'll have a speaking role. There are many opponents to the prospect of an animatronic Trump being in the Hall at all, much less talking on the stage. Petitions have been circulating to prevent this from happening, one even nearly reaching its 15,000-person goal.
We assume Disney is well aware of the controversy and backlash over the potential change to the show. An anonymous source told Vice that Walt Disney Imagineers are contemplating returning the Hall of Presidents' show to the format it had before 1993, where the current president doesn't have a speaking role, but rather Abraham Lincoln does, but no official statement has been made.