Turn Old Watches Into Picture Bracelets
Time For a Change: Turn Old Watches Into Picture Bracelets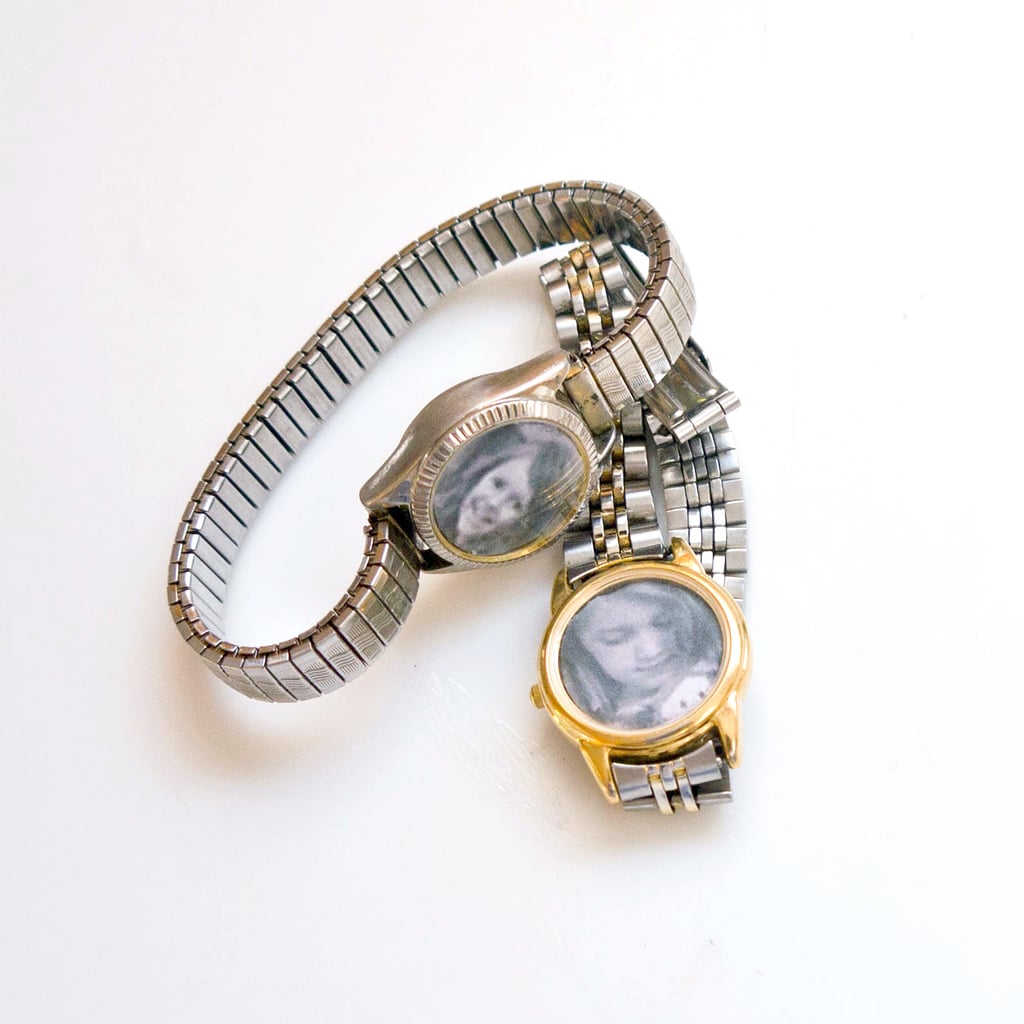 Clean out your jewelry drawer, and search for old watches that you can upcycle into cool picture bracelets that also make great use of that stack of holiday cards you don't know what to do with. Or head to your local Antique market and pick up a collection of watches for bracelet-stacking fun. Dig through old pictures or print out favorites, and you're ready to get crafty.
What You'll Need:
Old watch
Kitchen towel
Mini screwdriver
Pictures
Pen
Scissors
Directions:
Start by pulling out the side stem, which sometimes releases the back of the watch. This is the little knob that you also use for winding. Now look around the edge to see if there is a notch to use for prying off the watch. Use a small screwdriver to help remove it.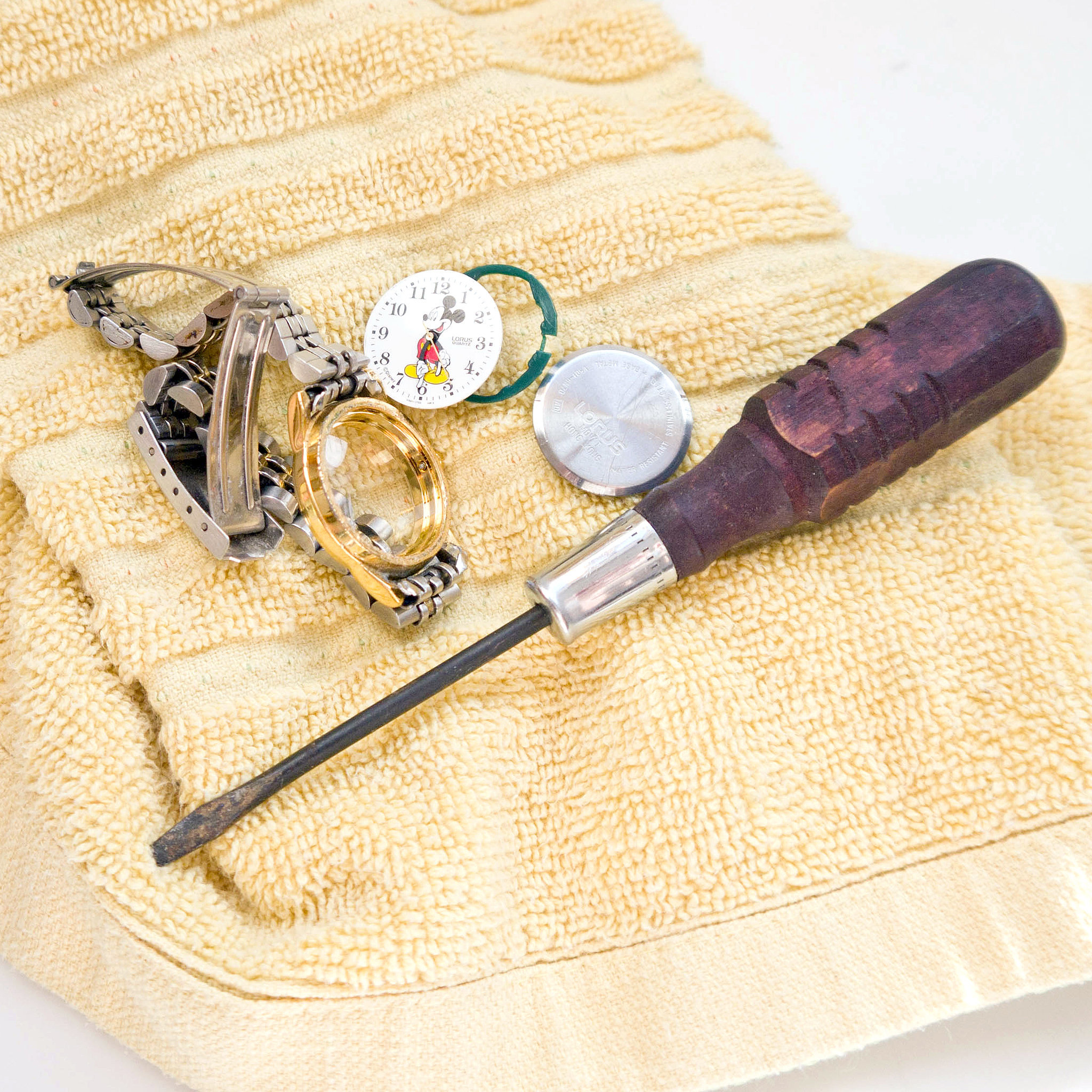 Remove the insides of the watch, keeping the back panel. Print out the pictures you're planning on using, and place the back panel over the pictures to make sure the picture is the right size. Center the back over the image, and then trace around with a pen.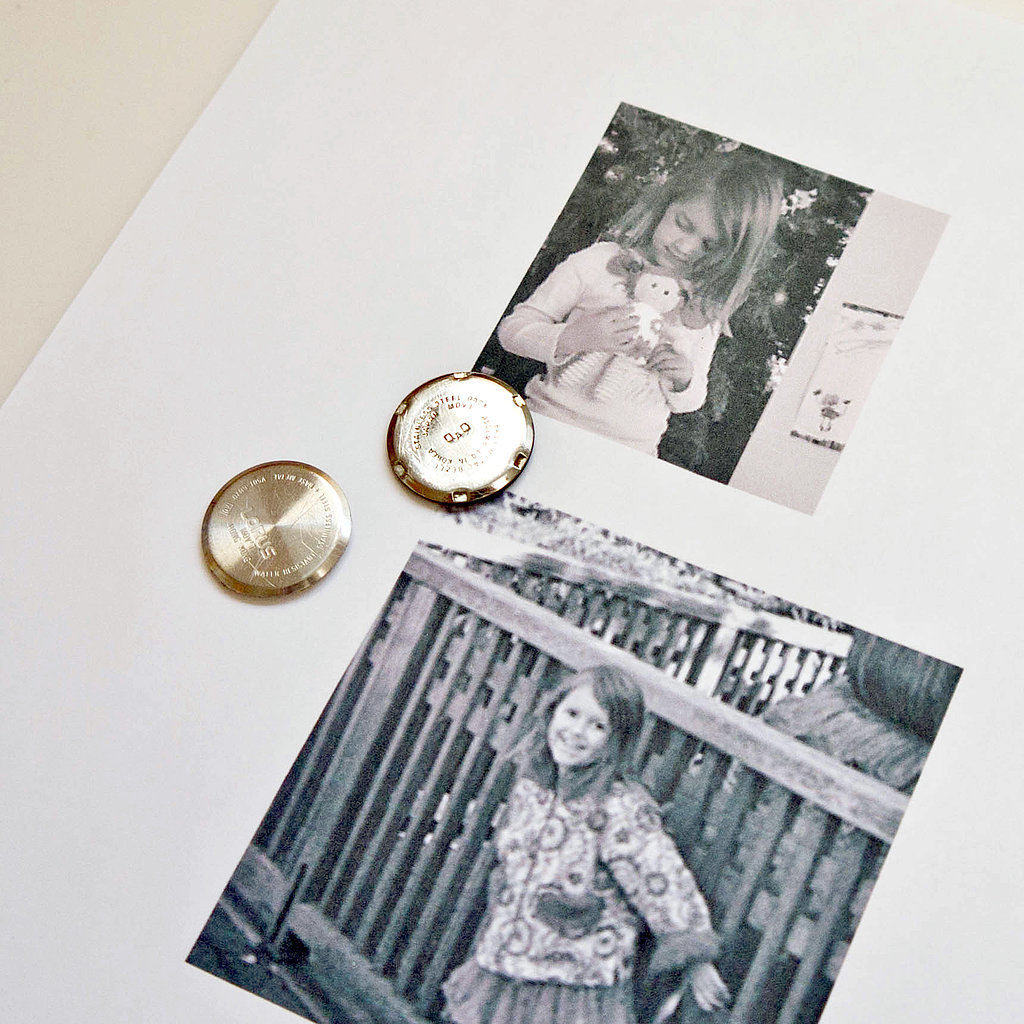 Cut out the picture, and trim to fit the inside of the watch. You can use the mini screwdriver to help press the picture into the watch so it stays in place.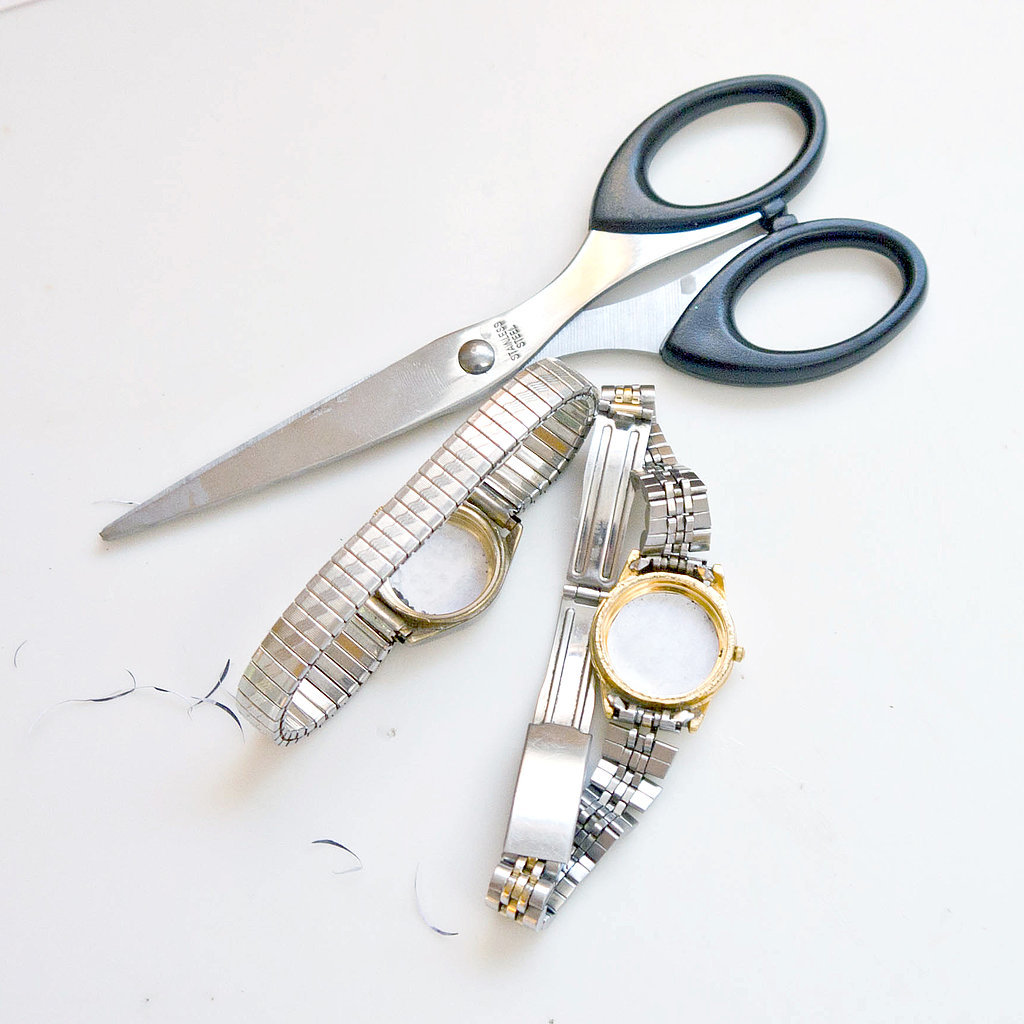 Pop the back panel into place and you have a chic picture bracelet that's ready to wear.