The Walking Dead Universal Studios Attraction Details
Universal's Walking Dead Attraction Might Just Scare the Living Sh*t Out of You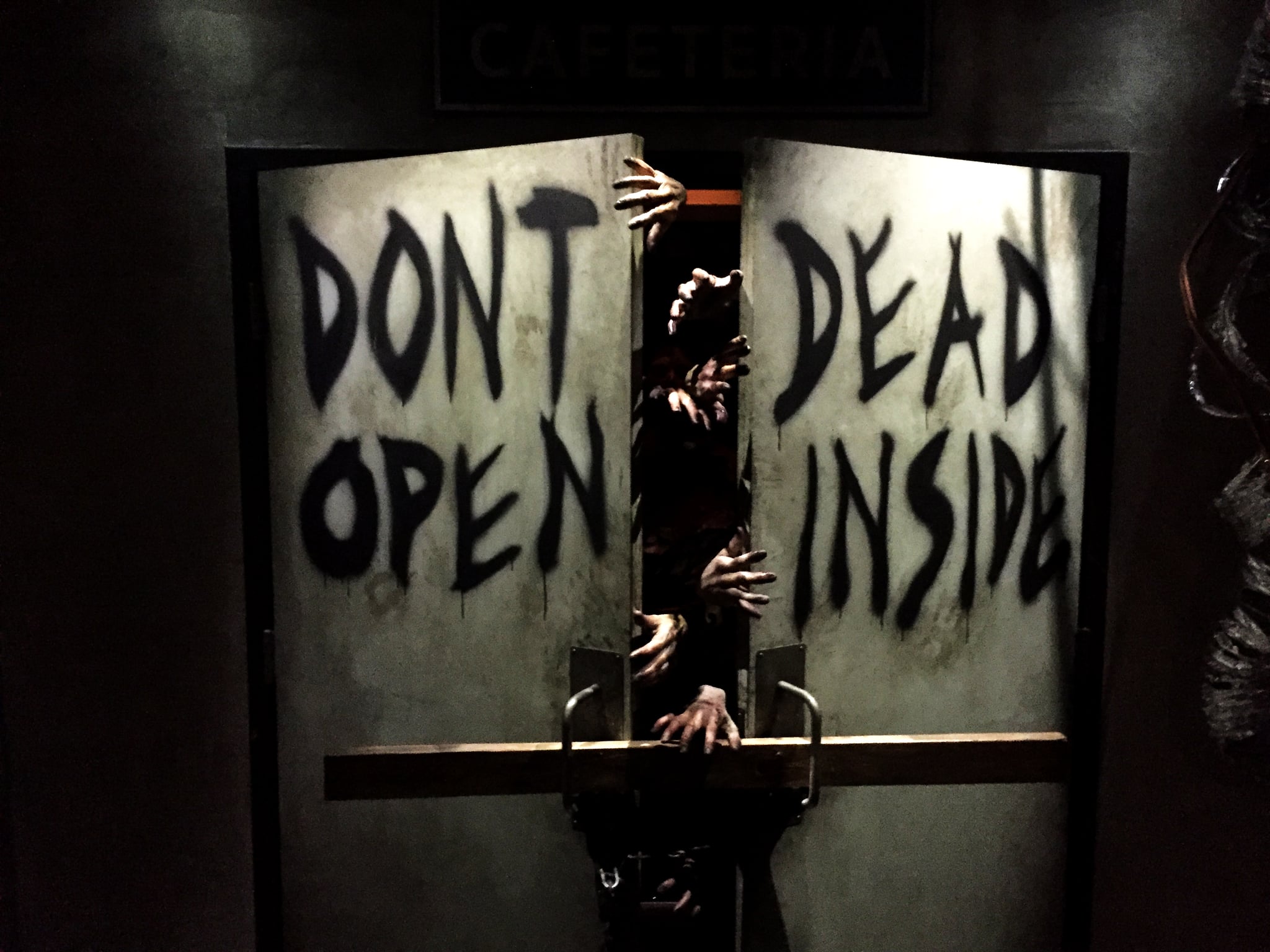 On July 4, Universal Studios Hollywood is set to welcome a new attraction to the fold: an interactive experience inspired by The Walking Dead. With the wildly popular TV show on hiatus until the October premiere of season seven, it's not hard to see why fans of the show might be in need of a little horror this Summer. The permanent attraction saw an official announcement earlier this year, but now that the opening is just days away, POPSUGAR was lucky enough to get a sneak preview of what's to come. Curious what it's like to live out your very own dystopian apocalypse? We're giving you a play-by-play of what to expect.
It's an immersive, walk-through experience. Even as you enter the line for the attraction, you're already immersed in the world of The Walking Dead. The experience begins in Harrison Memorial Hospital, the same medical building where Rick Grimes wakes up at the very beginning of the show. The whole thing is akin to going through a haunted house on Halloween. You're in a totally enclosed space; you're inundated with creepy sounds, bloody sights, and ominous music. You can even smell certain parts — like the unmistakable scent of a burning wood cabin.
A lot of the moments are pulled straight from the show. You will, of course, encounter the iconic "Don't open, dead inside" doors, but that's not the only thing you'll recognize from the show. The attraction boasts familiar walkers — like the bicycle girl from the first season — and recognizable television settings — like the prison from seasons four and five.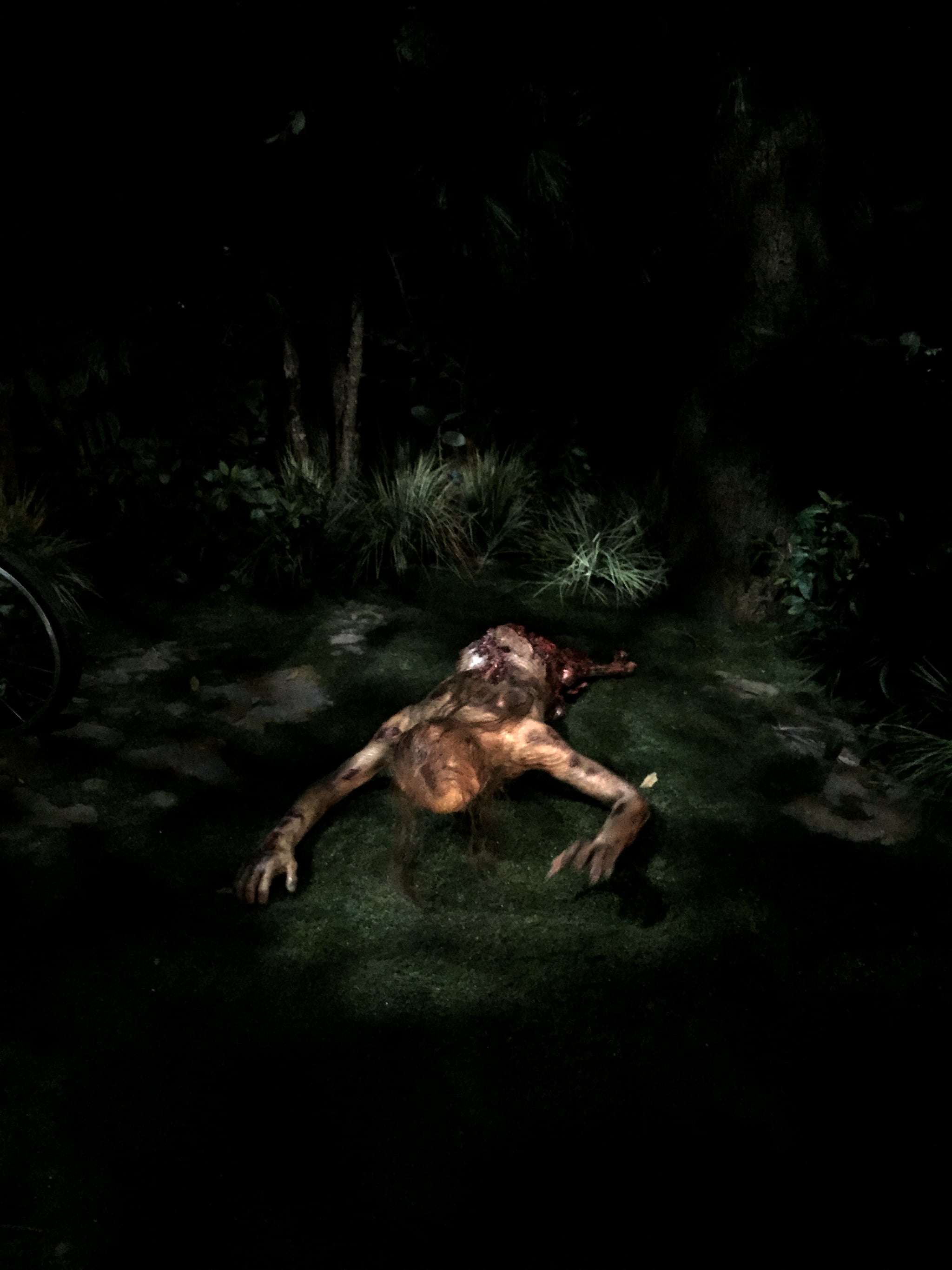 But, well, you won't see a lot of your favorite characters. Unfortunately, you're not going to see Rick Grimes,

Glenn

Rhee, Maggie Greene, or any of the other members of our favorite gang of heroes. There's one part, though, during the siege at the prison, where a man who looks an awful lot like

Herschel

is protecting you from the walkers with his gun. So, at least there's that!
Some of the walkers are animatronic, but some are real. A lot of the walkers in the attraction are just stationary robots, which makes it extra terrifying when a real one jumps out. These moving, breathing, yelling walkers are sprinkled throughout the attraction, and you never know when one will jump from the shadows.
You'll probably scream out loud at least once. Between the real-live walkers lurking around the corners, the loud explosions, and the slightly imposing darkness, you're going to get the pants scared off you at least once. Just embrace it.
Overall, it's really great. Fans of the show will definitely appreciate this attraction. There's clearly an emphasis on detail, with tons of little Easter eggs scattered throughout. If you think you can handle an emotional heart attack or 10, this is the place for you.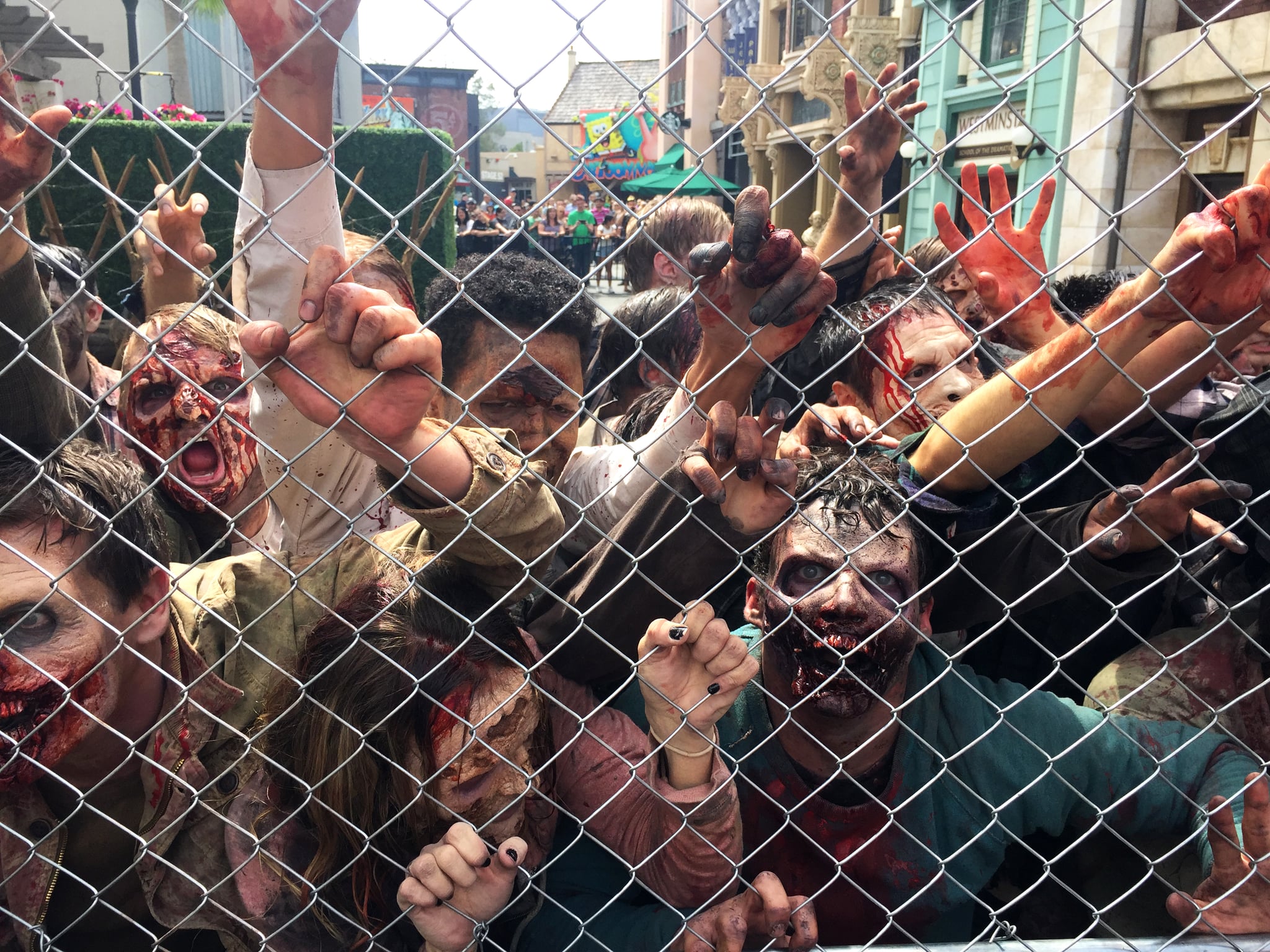 Image Source: POPSUGAR Photography / Ryan Roschke