Washcloth Travel Kit
Smart DIY: Cute Washcloth Travel Kit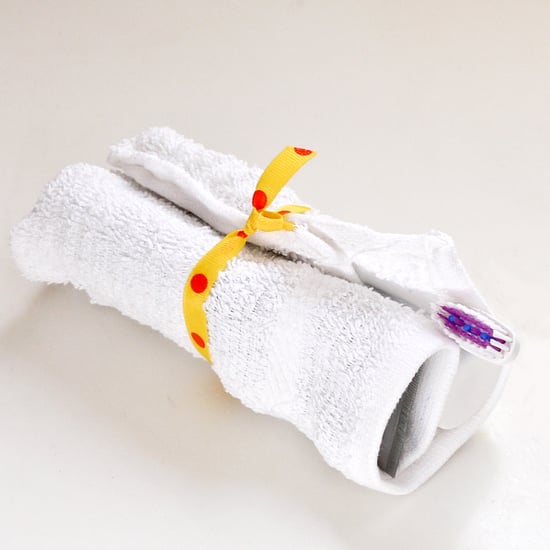 Next time you're traveling or hitting the shower at the gym, make this quick and easy washcloth travel kit that holds your stuff and cleans your face, too. Pick up a washcloth at the dollar store and a bit of washable ribbon for only a few bucks to create the cute carrier that also makes a great handmade gift.
What You'll Need:
Washcloth
Sewing machine or needle and thread
Washable ribbon
Scissors
Clear nail polish
Directions:
Fold a washcloth in half lengthwise 2 inches from the top edge of the washcloth. This gives the travel kit enough room to hold your products so they don't fall out. Stitch up the sides and through the center with a sewing machine or using a needle and thread.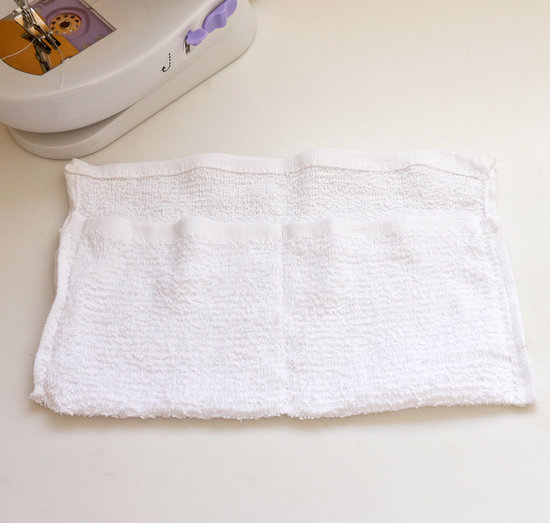 Create compartments by stitching sections to fit everything you need in the shower. Once finished, trim ends with a scissors.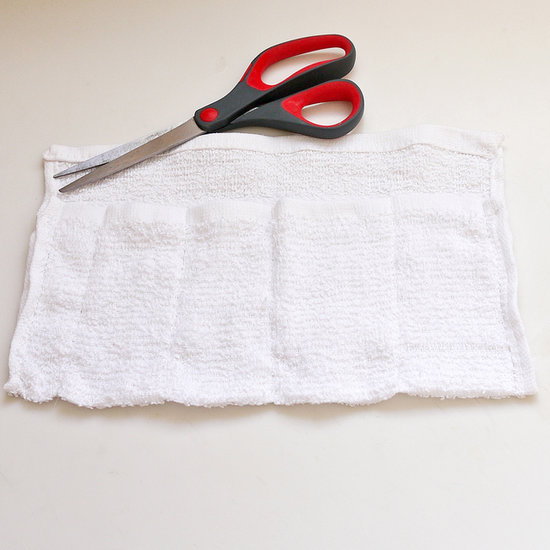 Attach at least a 1 foot length of washable ribbon to an edge of the washcloth and you're ready to fill the travel kit with your stuff. Simply roll up the washcloth, wrap the ribbon around, and tie.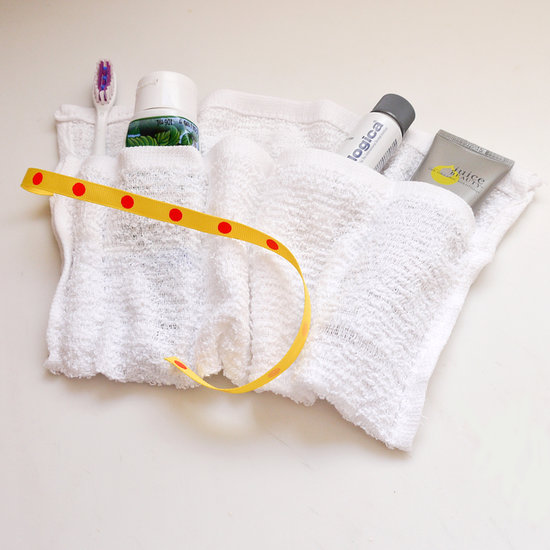 To keep the washable ribbon from fraying, coat the end with clear nail polish. And what's wonderful about this cute travel kit is once emptied of items, simply feed your fingers through the compartments to create a soft mitt for washing your face.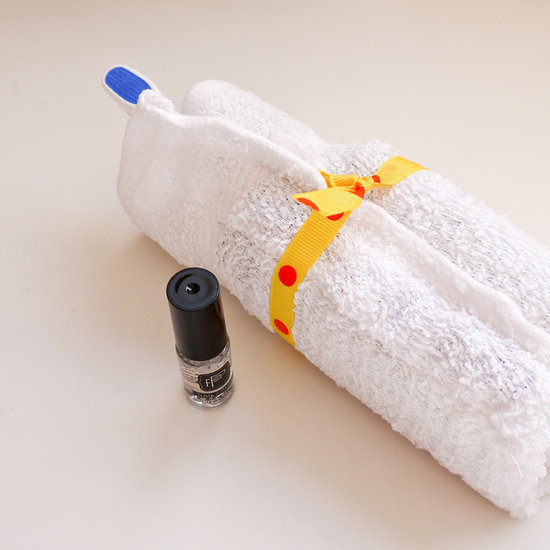 Image Source: POPSUGAR Photography / Sarah Lipoff