Ways to Be Productive in the Morning
7 Ways to Be Productive Every Morning of the Week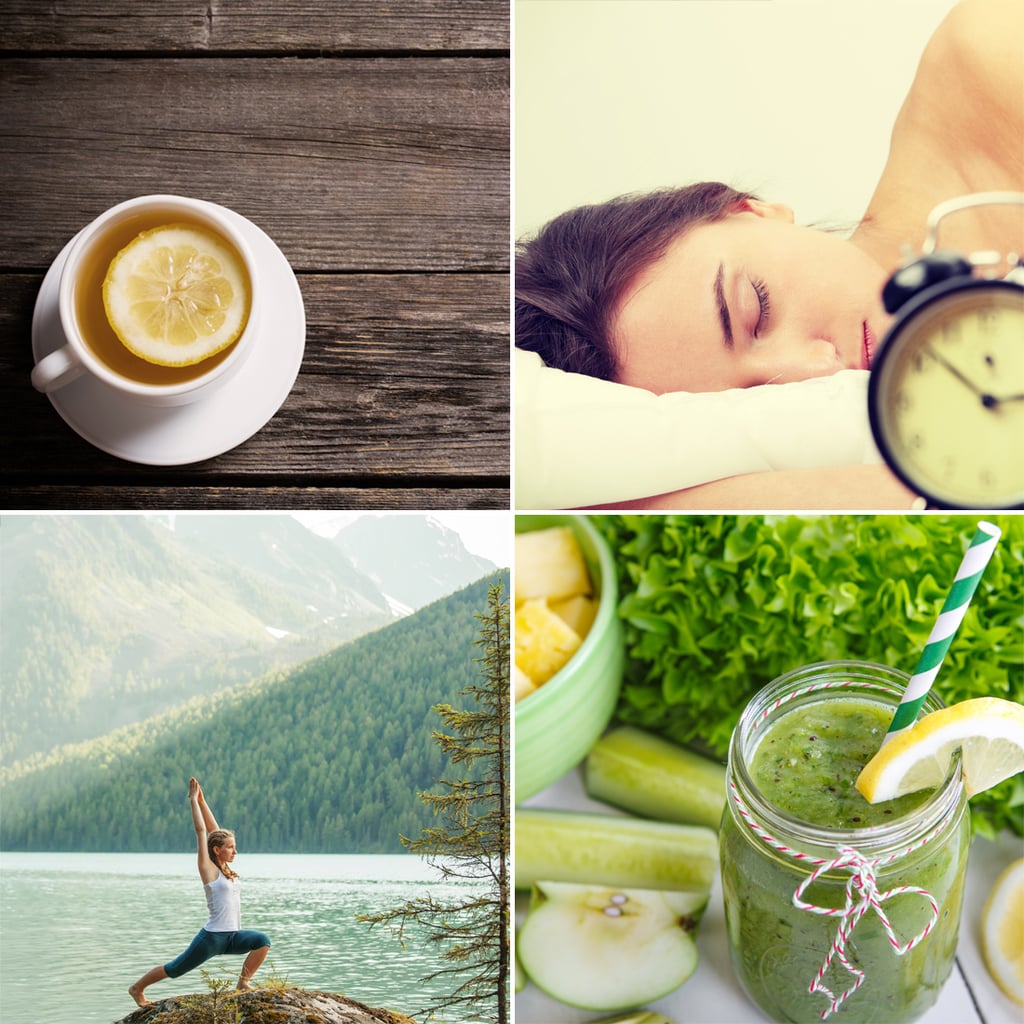 It's a general feeling that mornings are no fun, especially if it happens to be a sunny day and all you have to look forward to are meetings and work deadlines. You've read what successful people do in the mornings (including those 6 a.m. workouts), but sometimes you just can't (and don't want to) dedicate that much time before work. We've come up with a list of seven quick but productive tasks you can tackle each morning for the week. These take less than 15 minutes and won't require you to drastically alter your schedule. 
1. Drink Water With Lemon
Balancing the lymph system, hydrating your skin, and cleansing your body: these are just some of the health benefits of drinking water with a piece of lemon as soon as you wake up. The whole process takes under five minutes, which is perfect for those who are always on the go. Just take a cue from model and traveler Gisele Bündchen, who makes this part of her daily morning routine.
2. Make Your Bed
Folding your bedsheets is one of the best ways to start off your day with a positive mind and feel accomplished. One other benefit of having a tidy bed? When you come back after a long workday, you'll want to dive under those cozy, clean sheets. If you are doubtful this will help jump-start your day, just listen to this Navy SEAL talk about making his own bed every day.
3. Watch the News
A great way to catch up with the world is to turn on your television in the morning as you get ready. It's a nice break from scrolling through your Twitter feed or staring at your computer screen to read the news. And if your co-workers happen to be talking about a story later that day, you'll be up to date!
4. Make a Green Smoothie
Two words: kale and spinach. The two go so well together when combined with other fruits like apples, bananas, and oranges (you don't even taste the vegetables!). Scour the Internet for a recipe that works for you. Smoothies double as a healthy breakfast and energizer. Don't like spinach? Try this refreshing pineapple, kale, and blueberry smoothie.
5. Stretch For Five Minutes (in Bed)
If meditating is not your thing, try stretching before you get out of bed. This will get your blood flowing, so when you do get up, you don't get a rush of dizziness to your head. And you won't feel like you just rolled out of bed.
6. Wake Up a Couple Minutes Earlier 
Instead of setting the goal to wake up an hour earlier, start with waking up five or 10 minutes earlier. Gradually your body will adjust to the new time and you won't feel the need to hit that snooze button. After all, waking up five minutes earlier sounds much more manageable than waking up 60 minutes ahead of schedule.
7. Double Check Your Schedule For the Day
Your mornings can feel rushed, which is why it's important to set aside time to go over your plans for the day. Whether it's last-minute events or that dreaded meeting, seeing your to-do list laid out and checking off tasks makes you feel more in control.