What to Buy at Whole Foods
10 Things You Should Buy at Whole Foods (and 7 to Avoid)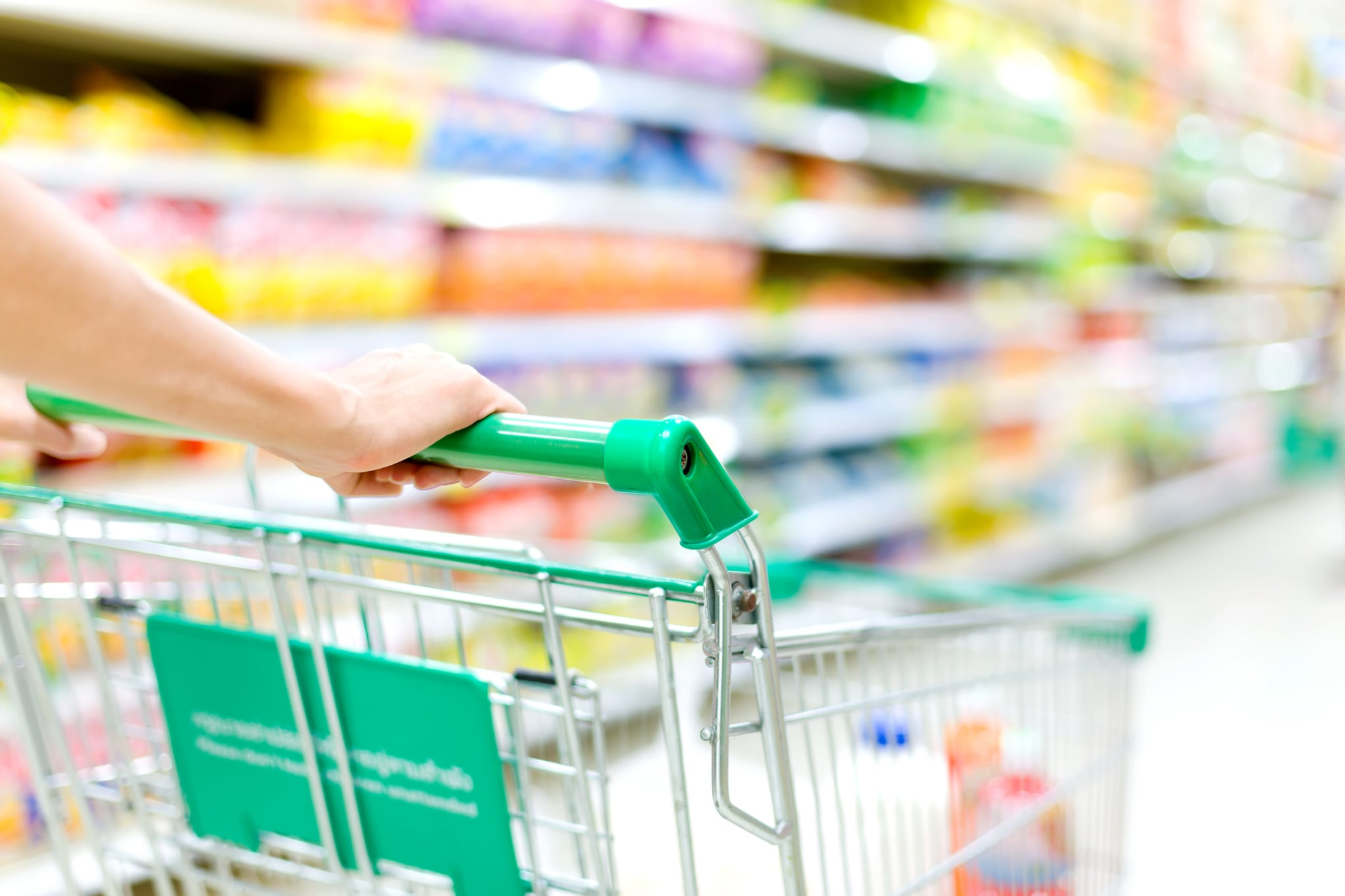 Sure, we'd all love to shop at Whole Foods, especially because of its extensive blacklist banning products that contain ingredients we'd like to shy away from, such as high-fructose corn syrup, MSG, aspartame, and more. Given the supermarket chain's dedication to quality and health, the prices for some of the products can get a little hefty.
One former Whole Foods employee who worked at the grocery chain for three-and-a-half years gave some advice on Reddit for what you should buy and avoid buying. For the items you shouldn't buy at Whole Foods, the redditor suggested local markets and ALDI as great and affordable sources. One caveat for the advice, though: this will probably apply more to people who can't afford to "shop for quality" all the time.
Buy
Oats, grains, and beans: "Shop in the bulk section. Oats, including steel-cut oats, are $1.39 a pound. Those steel-cut oats that come in a tin are like $6 a pound to my memory. Even at my new grocery store, quick oats are $2 a pound, which is great, but I can't beat Whole Foods for grains."
Raisins and some other dried fruits: Another bulk-food-section favorite: "Thompson raisins are $2.99 a pound, which is cheaper than the $3.99 I spend on raisins elsewhere."
Bread: Bread at Whole Foods is a good buy, "especially if you're into plain old white bread or wheat bread. They're $2.99 a loaf and fresh-baked, and they can slice it for you. After they slice it, slice it in half down the middle for regular-sized pieces of bread."
Cake: You can't beat the quality for in-house cakes. "It's a little more expensive — by maybe $2 or $3 — than buying cakes at like Jewel or Albertsons or Dominick's, but the quality is insanely better. Whole Foods cakes have actual buttercream, whereas other stores use something called 'Bettercream' that [has a lot of chemicals]." Furthermore, you can have the cake custom-decorated for free or for a fee that's less than what other supermarkets charge. "Cakes are an occasion purchase and it's worth spending a little extra money for the quality. I can say as a decorator in the bakery that we give extra time for free to cakes for really nice customers. Five-inch cakes are $11.99 and eight-inch cakes are $21.99. If you have a hankering for a cake snack, slices are $2.99 — also cheap."
Yogurt: In particular, check out the Greek yogurt. It "is $5.99 for the 365 brand [Whole Foods brand], compared to $7.99 for Fage anywhere else (I've seen it for $6.99, but still)."
Milk alternatives: "Buy alternative milks like almond or soy at Whole Foods. This is really specific, though: the two-packs of half gallons are $5.99 at Whole Foods. The half gallons by themselves are $3.39, which is the same price you'll find them elsewhere."
Spices: "Buy spices at Whole Foods in the bulk section. It's insanely cheap. You'll spend $5.99 for bottled spices both at Whole Foods and anywhere else to [about] $1 or $2 at Whole Foods. I bought bottles to keep my spices at IKEA, and it was a really worthwhile purchase. They were $2 a bottle. So $2 a bottle plus $2 for the spices on the first purchase still beats prices elsewhere, and from then on it's just the $2 for the spices. And you can buy as much or as little as you actually need, which is great, because a lot of people waste spices."
Some nuts: There are certain kinds of nuts that are hard to find elsewhere, such as hazelnuts, chestnuts, and macadamia nuts. For those kind of nuts, shopping in the Whole Foods bulk section is your best bet.
Frozen fruits and vegetables: "Frozen fruits are hands down absolutely the cheapest I've ever seen at Whole Foods. Frozen strawberries are $1.69 a bag, mango is [about] $2.99. Mixed berries are either $1.99 or $2.49. You cannot beat those prices anywhere, even ALDI, to my memory. Frozen vegetables are cheapest at ALDI, but they don't always have a great selection, and they are still pretty inexpensive at Whole Foods."
Specialty cheeses: "Specialty cheeses are awesome at Whole Foods. You can't find a lot of their cheeses anywhere else. I don't buy them that often because they're sort of an occasion thing, but they're worth it for those occasions."
Don't buy
Dry groceries: This refers to items like cereals, pasta, and anything that comes in a box. "They're hands-down cheapest at ALDI."
Some nuts: Check out your local markets and ALDI for price comparisons of different types of nuts, because some nuts are a lot more expensive at Whole Foods.
Produce: "Buy produce at ALDI or a local market. Whole Foods [inflates] their prices, even for conventional produce. Apples are like $2.99 a pound to other stores' $1.69, and to my memory it's even cheaper at ALDI. Bananas at ALDI are 39 cents a pound to 69 cents elsewhere and 79 cents at Whole Foods."
Meat: "Buy meat at a local market. Go out of your way to do this, especially for ethnic meats like various types of sausage — chorizo, kielbasa, knackwurst, bratwurst. Never, ever, ever buy chicken at Whole Foods. It's $6.99 a pound compared to $2.99 a pound elsewhere. It's crazy. The cheapest steak I've ever seen at Whole Foods is flatiron steak for $5.99 a pound, which isn't bad, but any other steak is cheaper elsewhere, as is ground beef."
Pies: "Buy pies elsewhere. "It's $6.99/pie at Whole Foods to $2.99 elsewhere. Better yet, make your own pie. It tastes better homemade and it's not that hard."
Dairy milk and butter: "Buy dairy milk at ALDI. Whole Foods charges $5.99 for conventional milk to ALDI for $2.39." Butter at ALDI is also a better buy.
Regular cheeses: "Regular cheeses like shredded cheddar — don't bother at Whole Foods. It's the same cheese that comes in a bag anywhere else in terms of their processing. It's like $5.99 a bag at WF and $2.49 elsewhere [at] ALDI and local markets."
Want to save even more? Check out our Whole Foods saving tips.