The Deals Aren't Over — Shop the Best Products From Amazon's Cyber Monday Sale
As POPSUGAR editors, we independently select and write about stuff we love and think you'll like too. If you buy a product we have recommended, we may receive affiliate commission, which in turn supports our work.
Thanksgiving was filled with delicious food, and Black Friday was filled with tons of intriguing sales, but now we've made it through the weekend to arguably the best sale day of the year, Cyber Monday. Now, why is this day superior, you might ask? Well, it's the last chance to score on this sale extravaganza weekend, and we'll let you in on a little secret: usually, brands save the best deals for Cyber Monday. That's certainly true of Amazon. The megaretailer has every must have you've been eyeing during these sale days, and there are things here you can't find anywhere else, like quality deals on everything from tech gadgets to beauty products and kitchen appliances you probably wished you had this past Thanksgiving. Well, if you act now, you can have everything you need for the holiday season next month! If you're wondering what to shop this Cyber Monday, we've got you covered with all the best deals, so all you have to do is grab your wallet.
When Does Cyber Monday Start on Amazon?
If you're reading this, Cyber Monday has already started! It's just one day of sales, on Monday, Nov. 28, so if you see something you can't wait to shop, don't delay. At midnight, the carriage turns back into a pumpkin, and the sale is over.
Best Amazon Cyber Monday Sales 2022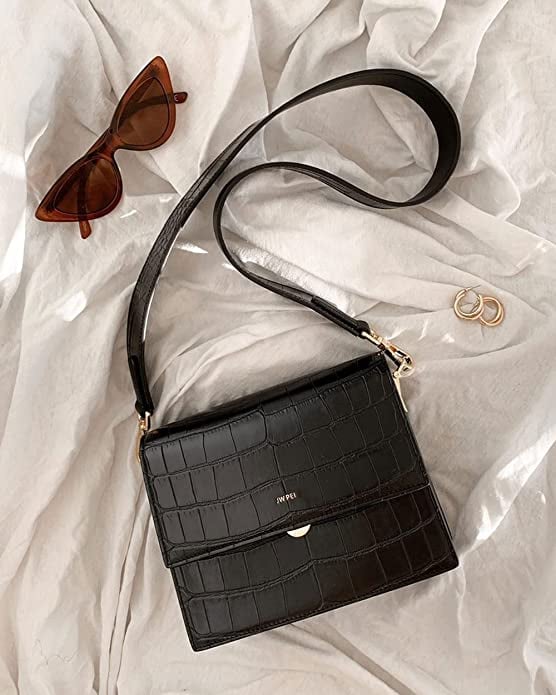 Our Top Picks From Amazon's Cyber Monday Sale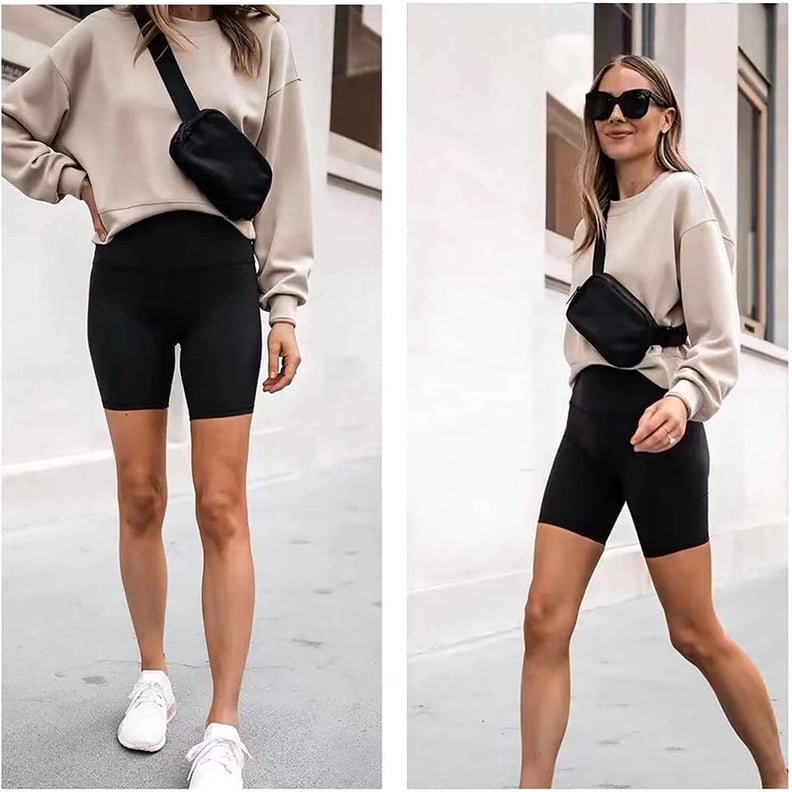 The Best Under-$25 Deals From Amazon's Cyber Monday Sale
We're seeing classic black belt bags everywhere, and if you want an affordable option, this Ketiee Belt Bag ($11, originally $23) is perfect. It's sleek, compact, and perfect for traveling and everyday use. We also love this Kasa Smart Plug ($13, originally $20), a home WiFi outlet that works with Alexa to be controlled by the sound of your voice, which is so brilliant.
These bestselling Colorfulkoala 25" Brushed Leggings With Pockets ($18, originally $25) are on sale right now, and they're so soft you're practically required to get them.
Now that you have a great pair of yoga pants, you needs a great yoga mat in your life, and this BalanceFrom Extra Thick High Density Anti-Tear Exercise Yoga Mat ($24, originally $50) is impossibly cushioned. We'd use this mat for floor exercises as opposed to a yoga practice, and you can read our review of the BalanceFrom Extra Thick High Density Anti-Tear Exercise Yoga Mat.
If you're all about comfort, you might just need a pair of Crocs Classic Clogs ($25, originally $50) in your life. And if you've been struggling with acne or you have one pesky spot that won't go away, you need these Hero Cosmetics Mighty Patches ($10, originally $13) in your life.
Kourtney Kardashian Barker's Lemme Chill De-Stress Gummies ($23, originally $30) are vegan, gluten, and gelatin-free. There are a few different flavors to choose from, but we could always use an opportunity to de-stress.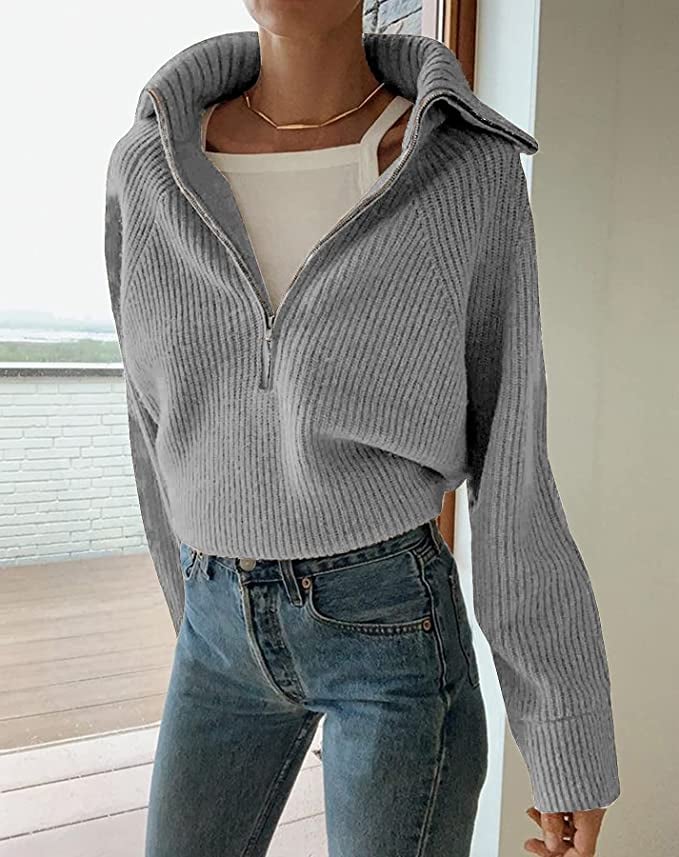 The Best Fashion Deals From Amazon's Cyber Monday Sale
With cozy season on the horizon, get yourself, or someone you love, this Amazon Aware 100% Recycled Polyester Sherpa Jacket ($33, originally $60). It's Climate Pledge friendly, so you know we're into it. These Dream Pairs Cowboy Boots ($46, originally $68) are about as cool as it gets. They are so easy to style and have an interior zipper, so they're also easy to get on and off. This BTFBM Casual Long Sleeve Half Zip Pullover Sweater ($42, originally $54) is the essential fall sweater you need in your life, and we love that it's now under $50. Plus, we're swooning hard over these Ray-Ban Beat Oval Sunglasses ($76, originally $151). They're impossibly cool and so timeless. We couldn't have a conversation about fashion without talking about quality denim, and these Levi's Wedgie Straight Jeans ($48, originally $80) are the jeans you're going to wear forever. They're almost certainly going to sell out quickly, so grab them now! Lastly, this sexy Savage x Fenty Savage Not Sorry Unlined Lace Balconette Bra ($27, originally $60) is so beautiful and supportive.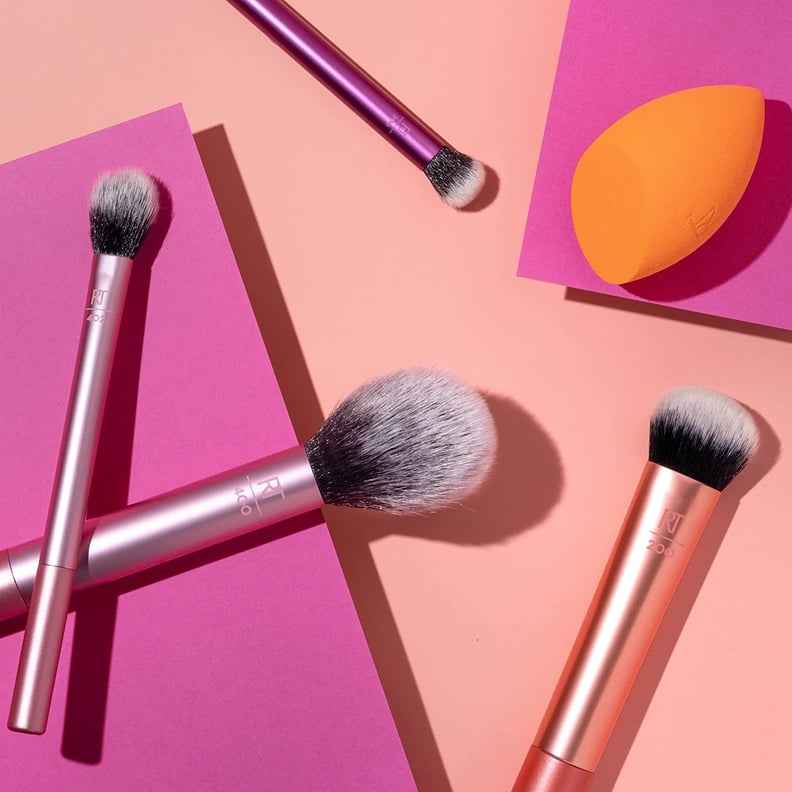 The Best Beauty Deals From Amazon's Cyber Monday Sale
This Naturium Niacinamide Face Serum ($12, originally $16) helps improve uneven skin tone and texture, and we also think it makes for a great beauty gift. Plus, if you're looking for a sculpting tool that actually works, you can't go wrong with this Gua Sha & Jade Roller Set ($13, originally $25). At just $10, it's practically a steal. Great hair products are essential, and the Olaplex No.4 Bond Maintenance Shampoo ($24, originally $30) and Olaplex No. 5 Bond Maintenance Conditioner ($24, originally $30) are cult-favorites for a reason; they work wonders on dry, damaged hair. If, after a wash and condition, you need a great set of hair clips, this Vsiopy 10 Pack Hair Claw Clips ($10, originally $20) is the one worth buying. If you're in the market for makeup brushes and want something high-quality for a great price, this Real Techniques Makeup Brush Set ($12, originally $20) is worth every penny. We're obsessed with Crest 3D Whitestrips ($30, originally $46 for 44), and we think it's one of the best Cyber Monday deals right now. Plus, with winter on the horizon, a quality moisturizer is essential, and this Belif The True Cream Aqua Bomb ($27, originally $38) is a bestseller for a reason; it's not too heavy, but it's supremely hydrating for dry skin. If you're in the market for a quality hair dryer, the Shark Blow HyperAir Dryer ($170, originally $268) is the one for you. You can read our review of the Shark Blow HyperAir Dryer.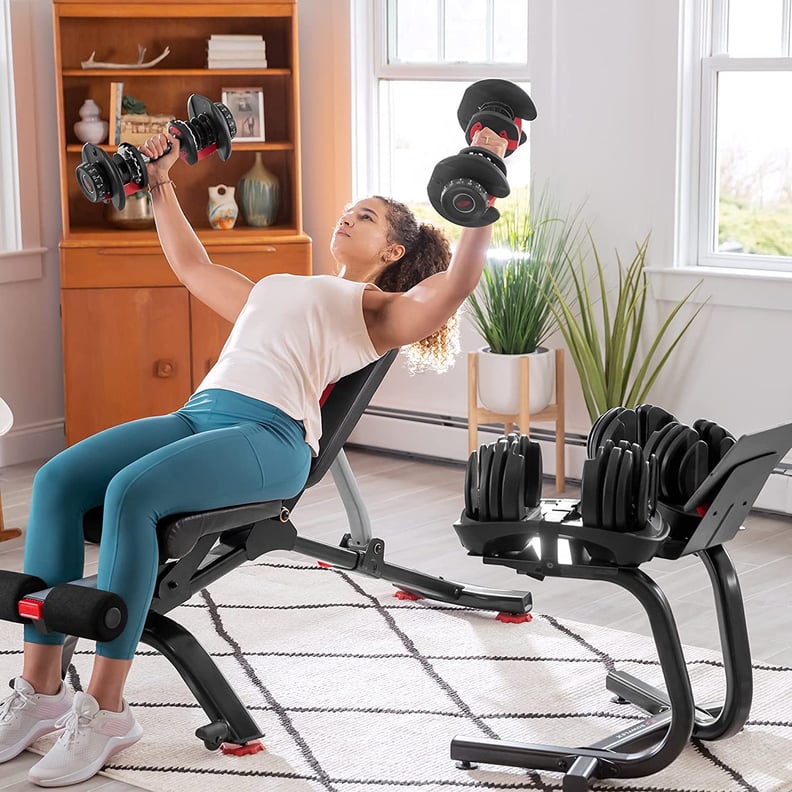 The Best Wellness and Fitness Deals From Amazon's Cyber Monday Sale
If you're curious about a fitness tracker, this Fitbit Luxe Fitness and Wellness Tracker ($79, originally $130) is a great piece to have, and it makes a nice gift if you know someone that's been wanting a tracker. These Bowflex SelectTech 552 Adjustable Dumbbells ($349, originally $549) are some of the best fitness investments you could make this Cyber Monday. They're adjustable dumbbells, so instead of buying a whole rack, you can just have these and change the settings to fit your needs. The Peloton Bike ($1,145, originally $1,445) is on sale this Cyber Monday, and we are thrilled! You can also get a pair of the Peloton Cycling Shoes ($88, originally $125) on sale, and it's a fantastic time to invest in the equipment you've been after. If you want to invest in a quality piece of equipment, this Schwinn Fitness Indoor Cycling Exercise Bike ($799, originally $1,199) is so versatile and great for everyone, or you can try this new Hydrow Wave Rowing Machine + On The Mat Workout Kit ($1,495, originally $1,965). It contains a rowing machine and a full floor kit, including a mat, a foam roller, straps, and more.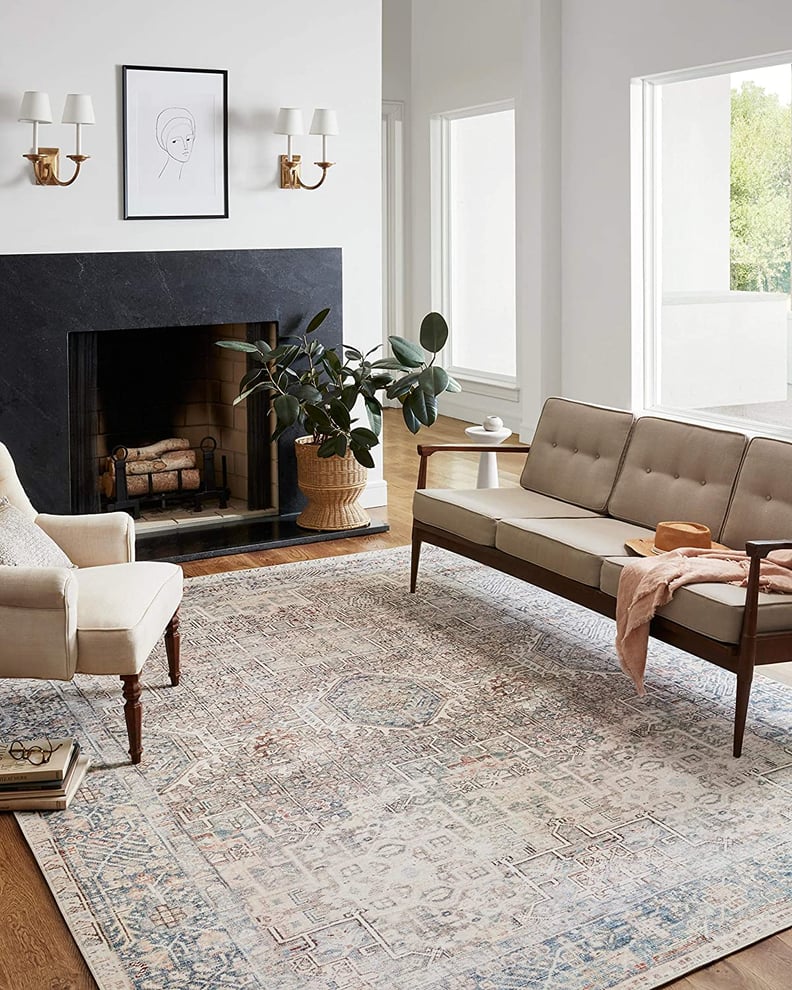 The Best Home Deals From Amazon's Cyber Monday Sale
Every bedroom in your home needs great pillows, and this Tempur-Pedic Symphony Pillow ($63, originally $119) is as good as it gets. There's a contoured side for extra head and neck support, and a flat side for a more traditional shape and feel. If you want to warm up your home, you need a great rug. This Chris Loves Julia x Loloi Jules Area Rug ($245, originally $390) is super cozy and comfortable, and the neutral tone will compliment any room. Plus, everyone needs a high-quality vacuum, and we love this iRobot Roomba ($349, originally $600). The robot vacuum is so useful and cleans your home while you do literally anything else. It's a game changer, but if you still need something to get into tiny corners and crevices, this Black+Decker AdvancedClean Cordless Handheld Vacuum ($40, originally $60) is something you'll use all the time. The other thing we can't get enough of in our home is a quality coffee machine, and once you try this Nespresso VertuoPlus Coffee and Espresso Machine ($119, originally $170), there's no going back. Now that you've spent Thanksgiving cooking up a storm, you're probably thinking about investing in a stand mixer, and this Kitchenaid Artisan Mini Plus 3.5-Qt. Tilt-Head Stand Mixer ($260, originally $380) is one of the best deals on the site. Also, if you don't have an Instant Pot ($80, originally $130), there's never been a better time to grab one. There's currently a great deal on this Magic Bullet Blender ($30, originally $40), and it's so compact and easy to keep in your kitchen. If you work from home, it's time to invest in a standing desk, and this Flexispot Essential Electric Height Adjustable Desk ($259, originally $370) is on sale right now.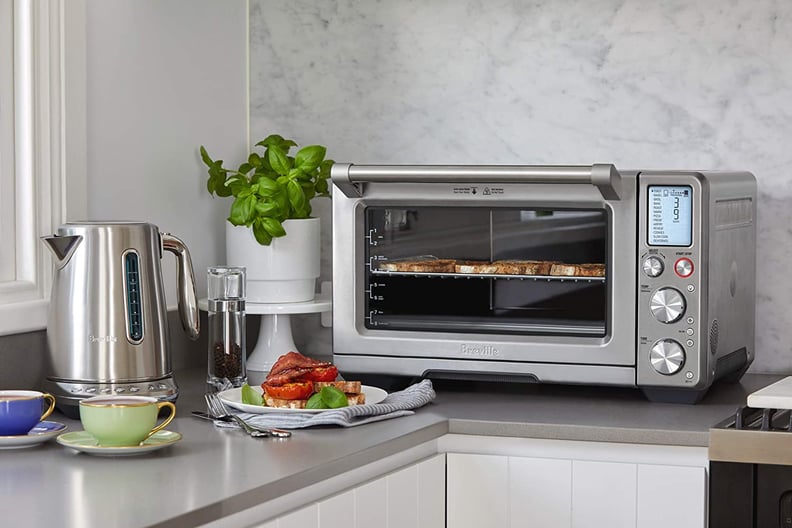 The Best Tech Deals From Amazon's Cyber Monday Sale
The Amazon Fire TV Stick 4K ($25, originally $50) will turn any TV into a smart TV, but if you're ready for a whole new set, you need this LG 55-Inch Class QNED80 Series Alexa Built-in 4K Smart TV ($647, originally $797). It's the TV of your dreams, and Cyber Monday is a great time to grab one. This Breville Smart Oven Pro Toaster Oven ($228, originally $350) is a great gift for someone who has recently moved or wants to get more into cooking at home. It does everything from baking to roasting, slow cooking, and seven other settings. If you need a great pair of headphones, we love the Beats Studio Buds ($90, originally $150) because they're compact with amazing sound quality. You can read our review of the Beats Studio Buds. And, if you or someone you know wants a more secure home, this Ring Video Doorbell Pro ($160, originally $220) is a high-quality purchase. You will always be able to see who's at your door and can talk to them even if you're not at home. We love the idea of gifting a Kindle Paperwhite ($95, originally $135) to someone who loves to read, so that they won't have to constantly lug around all their books. If you know someone who's a big Apple fan, pick up this Apple Gift Card ($100). When you spend more than $100 on Apple gift cards, you'll get a $15 Amazon credit.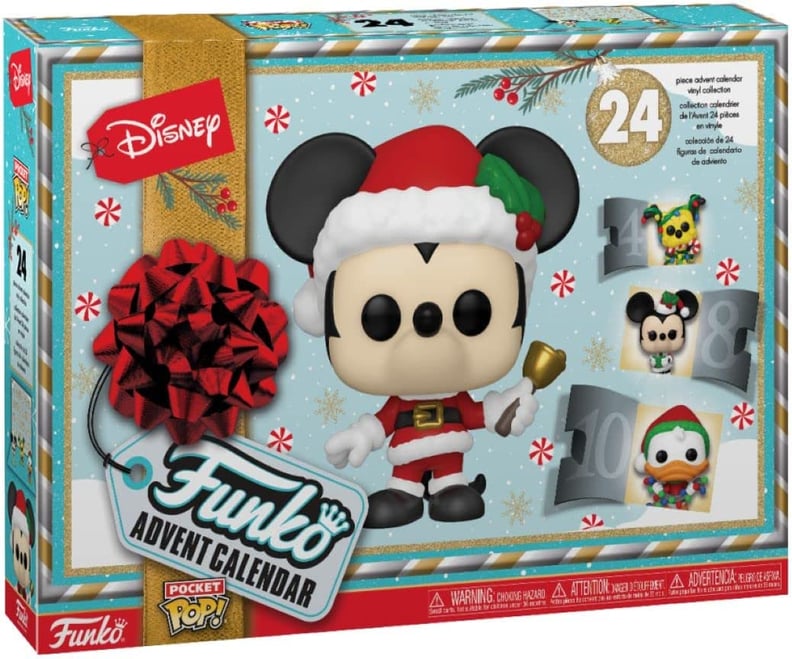 The Best Toys Deals From Amazon's Cyber Monday Sale
If there's a kid in your life who's obsessed with all things Disney, they need this Funko Pop! Advent Calendar: Disney ($35, originally $60). It'll get them excited for the holiday season, and is such a fun, unique gift. The My Little Pony Toys: Make Your Mark Izzy Moonbow See Your Sparkle Purple Pony Toy ($17, originally $21) is a fantastic stocking stuffer, and if they love My Little Pony toys, they'll be over the moon about this one. Plus, this Bedtime Originals Twinkle Toes Pink Elephant Plush ($10, originally $12) is the sweetest little stuffed animal. It'll look so cute on their bed, and they'll want to cuddle it all day long. If they're big Lego fans, this Lego Star Wars: The Mandalorian Imperial Light Cruiser ($96, originally $160) is a gift they'll cherish, whether they're a kid or just a kid at heart. The artist in your life will be obsessed with this massive Crayola Inspiration Art Case Coloring Set ($20, originally $33).