The Top 10 Destinations to Visit in 2023, According to Vrbo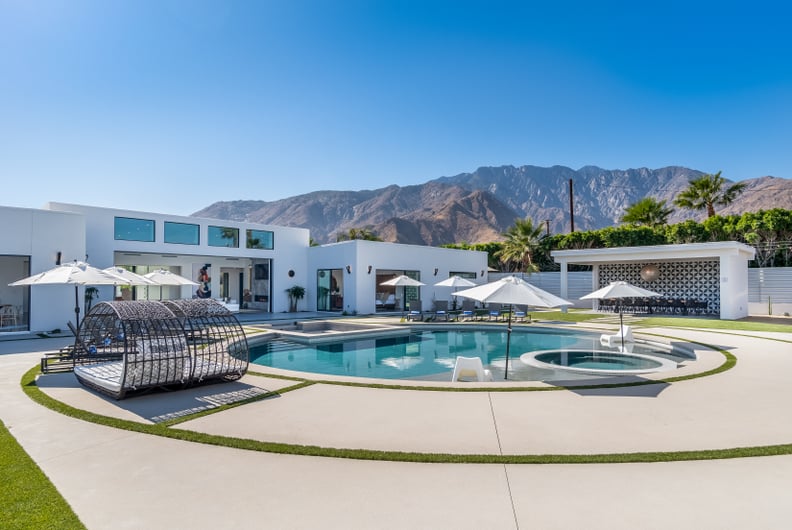 Vrbo
Vrbo
With the summer season kicking into full gear, now's an opportune time to start securing your travel plans for the rest of the year. When coordinating trips in the US and beyond, I always start with lodging: Do I want to stay in a hotel or rental? How close (or far) do I want to be from a major city? And what amenities are on my must-have list? I tend to gravitate more toward rentals than hotels so I can take advantage of the creature comforts associated with home, from a fully stocked kitchen to a private pool I can enjoy at any time. So Vrbo's newly released list of the top vacation homes of the year is a go-to guide when I'm choosing the best rentals — and destinations — to have on my radar.
From a desert oasis in Palm Springs to an oceanside paradise in Rosemary Beach, FL, there's no shortage of places to explore in 2023. And we're not just talking warm-weather getaways, either. You can just as easily head to Winter Park, CO, for a lavish ski trip or Victor, ID, for a trendy cowboy-cation.
And about those previously mentioned amenities: infinity pools, private saunas, steam rooms, outdoor bathtubs, mini-golf courses, sunken jacuzzis, art studios, and movie theaters are only some of the luxuries you can indulge in at these destinations. Whether you're looking for a weekend getaway in Cabo San Lucas, Mexico, or a month in the desert in Phoenix, AZ, keep scrolling for the best places to travel this year, according to Vrbo.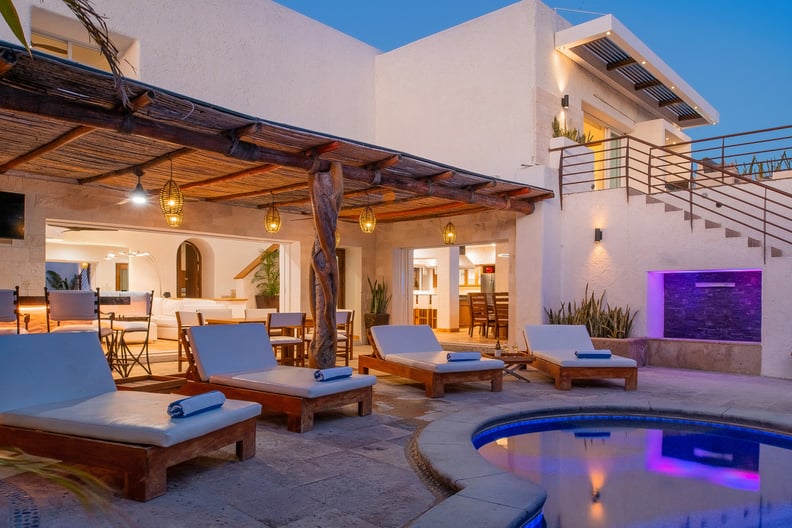 Cabo San Lucas, Mexico
An ever-popular travel destination, Cabo San Lucas is celebrated for its idyllic beaches and lush tropical landscape. At Villa Nueva, you can experience it all in a stunning, secluded home with a private pool, a garden terrace, a chef, and in-house massages.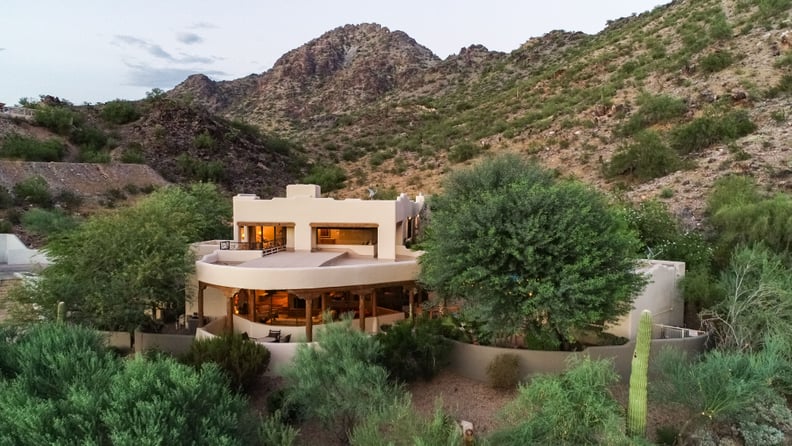 Phoenix, AZ
With its spectacular mountain views and serene desert landscape, Arizona continues to be one of the best travel destinations the country has to offer. Nestled in the base of the Phoenix Mountain Preserve, the Happy Roadrunner private resort has a heated pool, a secluded spa, a mini-golf course, an outdoor pool table, and so much more.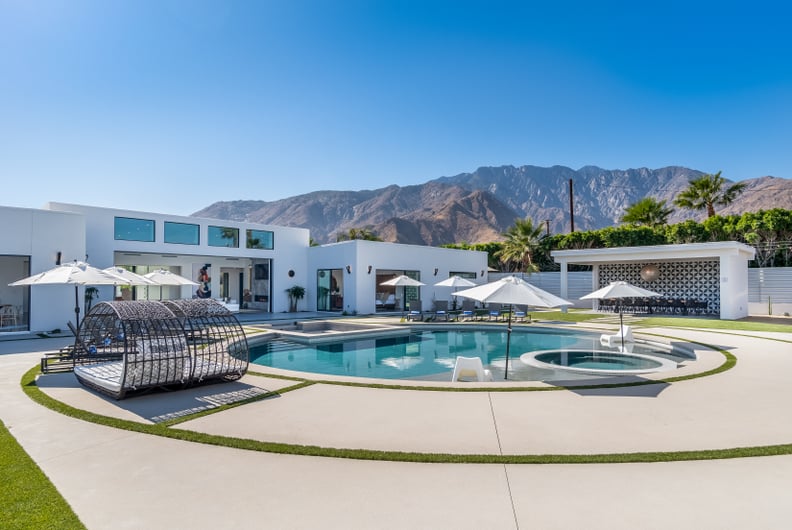 Palm Springs
Just hours away from Los Angeles, Palm Springs is a desert oasis brimming with natural beauty. For a secluded getaway, travelers stay at this luxury estate just five minutes from the city's downtown area. Its top-of-the-line amenities include a heated pool, a jacuzzi, a private sauna and steam room, a waterfall tub, and a sunset-viewing (or star-gazing) pavilion. Adventure seekers can even go glamping in a vintage 1953 Silver Streak trailer located right on the property.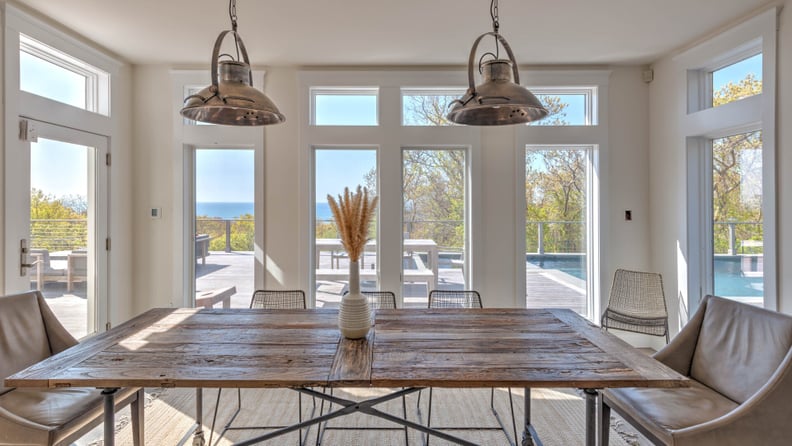 Montauk, NY
Need a break from the city? Head over to Montauk for a luxurious beachside getaway, only two and a half hours outside of Manhattan. Take in the panoramic ocean views from inside this Nantucket-style home, with a heated infinity pool, a sunken hot tub, an art studio, and your own private movie theater.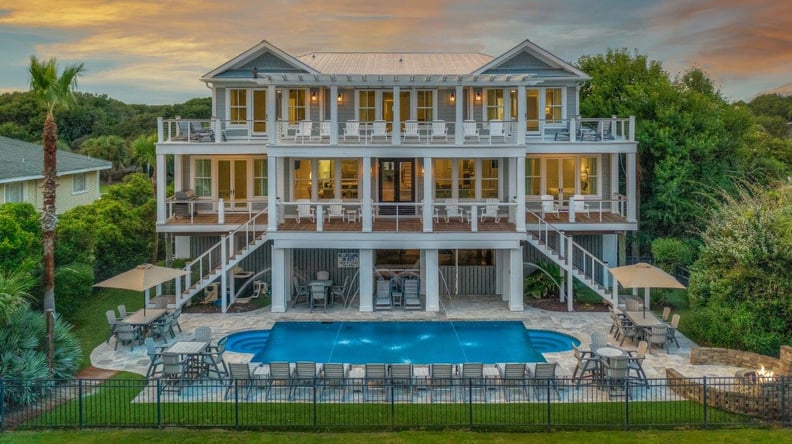 Isle of Palms, SC
You'll fall in love with the sweeping coastline views in the Isle of Palms, a beach town located 30 minutes outside of Charleston. If you're planning a group trip, book Port of Call, an 11-bedroom oceanside mansion with every amenity you can dream of, from a fire pit and a private pool to a media room and an elevator.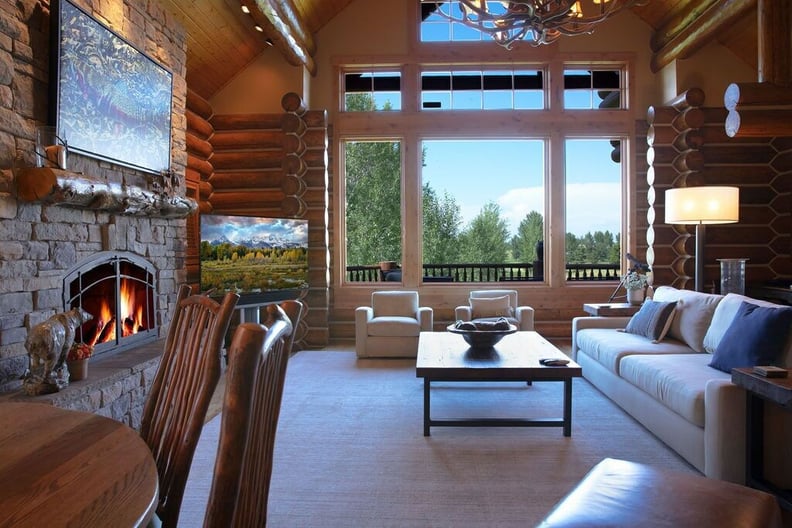 Victor, ID
Scroll through Travel TikTok, and the #CowboyCation hashtag will undoubtedly pop up on your feed. Vrbo reports that rustic vacations are enjoying a moment in the sun, as demand for homes in Western destinations increased more than 30 percent this year. Join the craze with a trip to Victor's Salmonfly Lodge, where you'll find a luxury cabin with floor-to-ceiling fireplaces and a fully stocked open kitchen — all surrounded by the stunning aspen trees in the Targhee National Forest valley.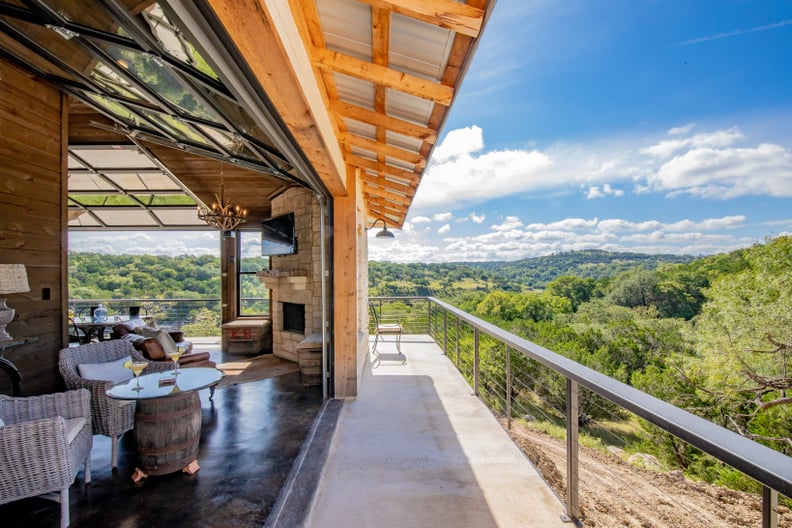 Dripping Springs, TX
Dripping Springs is your new favorite travel destination. With a striking landscape, wineries galore, and natural wonders like the Hamilton Pool Preserve, there's so much to explore in the charming city, just 40 minutes outside of Austin. Stay at the Riverfront Hideaway, where you can see spectacular views of the countryside from the open-concept living space.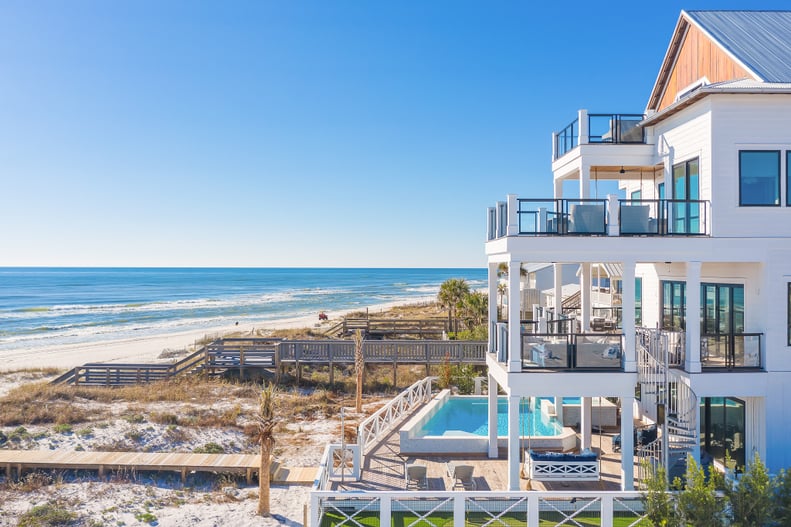 Rosemary Beach, FL
Add Rosemary Beach to your list of the best destinations for sand and sun. Alongside its idyllic, white-sand beaches, the quaint city offers delicious eateries and a lively town center. Consider staying at 30a My Way, a four-story beachfront chateau; it comes replete with a theater room, a game room, wet bars, an elevator, an outdoor pool, and a private beach boardwalk.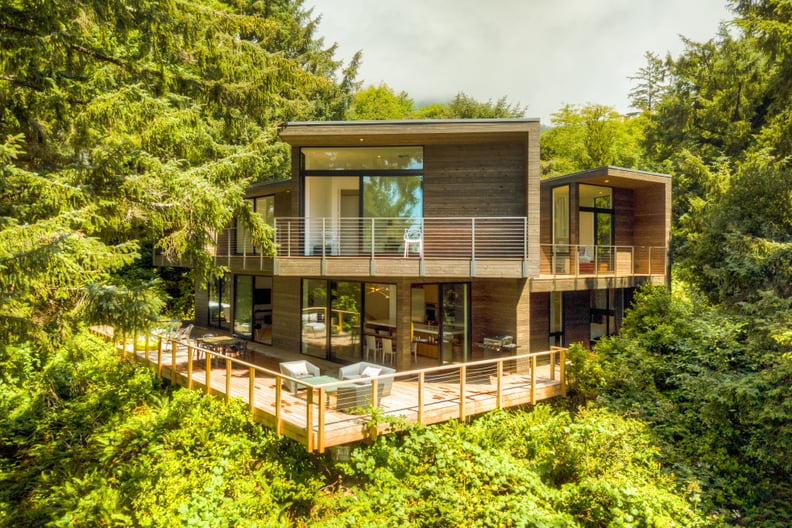 Manzanita, OR
Nature-lovers will enjoy every minute in Manzanita, a coastal city bordering the Pacific Ocean with breathtaking views of the Neahkahnie Mountain. For lodging, look no further than this modern architectural home with a spa whirlpool; a sun-drenched, open gourmet kitchen; and ocean views everywhere you turn.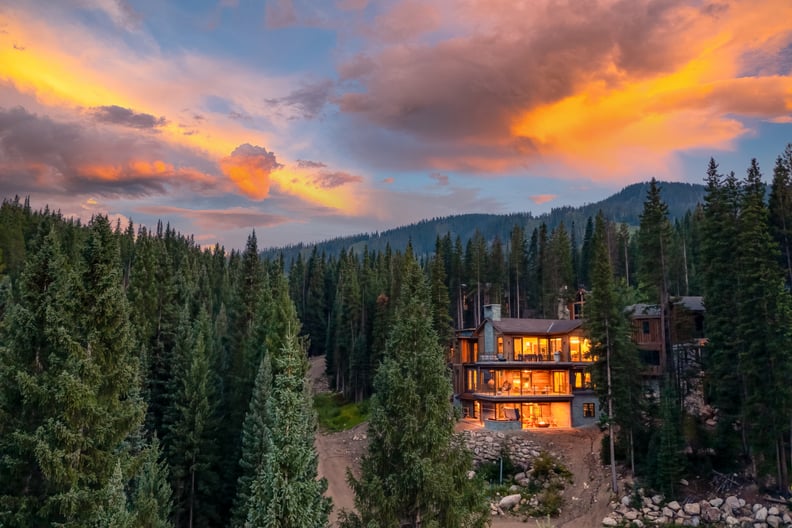 Winter Park, CO
If a ski trip is more your speed, plan a mountain getaway to Winter Park, lauded for its ski resorts and gorgeous alpine landscape. With a stay at the Instagram-famous Trestle House, you can enjoy breathtaking views from floor-to-ceiling windows, a luxury game room, a slope-side hot tub, and a gourmet kitchen. The best part? The home has ski-in, ski-out access that leads to the acclaimed Winter Park Resort.