Bright Pink Purse Pool Float From Urban Outfitters
Elle Woods Would Definitely Re-Record Her Law School Video With This Pink Purse Pool Float
As POPSUGAR editors, we independently select and write about stuff we love and think you'll like too. POPSUGAR has affiliate and advertising partnerships so we get revenue from sharing this content and from your purchase.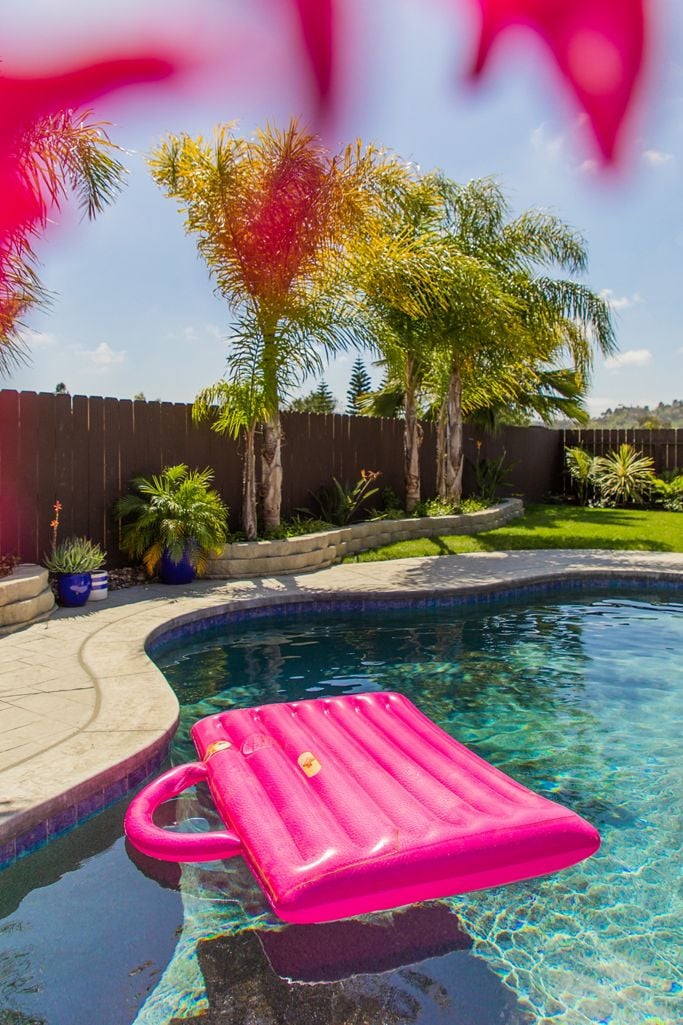 Pool floats are getting pretty creative these days. While we love fun and quirky shapes (hello, wiener dog), we just can't get behind some others. But we just spotted one float that we would definitely argue for in a court of law, and it's this pink Purse Pool Float ($30) from Urban Outfitters. Not only are we obsessed with the bright color for summer, but it reminds us a lot of the pink purse Reese Witherspoon used as Elle Woods in Legally Blonde. And we have a feeling if Elle spotted this float before applying to Harvard, she definitely would have re-recorded her admissions video with it!
The pool float is just over six feet long, making it perfect for lying around in the pool. The purse float also features gold lock and locket details. You can even see the indentations of where the purse would fold over! With this pink purse float, you'll have everyone bending and snapping for a turn to lounge on it.