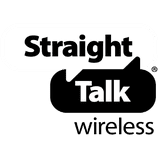 We've partnered with Straight Talk Wireless to help you enjoy every single second of your summer by making smart budgeting decisions.
With the return of our social lives on the horizon, the summer of 2021 is shaping up to be one to remember. It's tempting to say yes to every camping trip, beach excursion, and backyard barbecue, but if you're working with limited funds, you've also got to keep your budget in mind.
It's still possible to have your best summer yet without overspending — you just have to make smart financial decisions along the way. Start with these five money-saving tips and tricks. The cash you'll save means more money to spend on rooftop happy hours and weekend getaways.