This Spill-Proof Tumbler Is Like an Adult Sippy Cup, and I'm Totally OK With It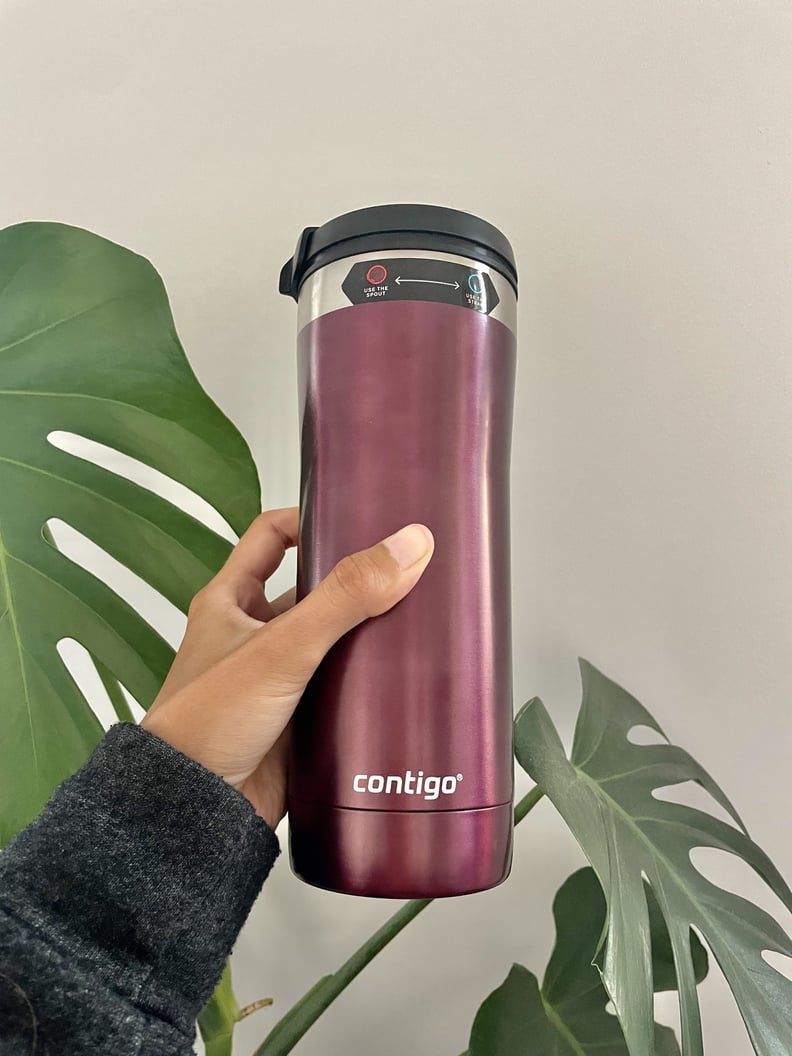 POPSUGAR Photography | Haley Lyndes
POPSUGAR Photography | Haley Lyndes
As POPSUGAR editors, we independently select and write about stuff we love and think you'll like too. If you buy a product we have recommended, we may receive affiliate commission, which in turn supports our work.
As a self-proclaimed messy drinker and eater, I'm the first to admit that no matter how careful I am, I always wind up with a stain on my shirt (even if I never thought I spilled). I'm past the age where my spillage is acceptable, so I fully acknowledge my mishaps and try to prevent them when I can. Anything I sip out of has to be spillproof — water bottles, coffee mugs, tumblers. I can't have a spout alone or that's a recipe for disaster. Walking and drinking, driving and drinking, or completing any motion with a drink in my hand is a no-go. I love my Hydro Flask because its lid has a straw that closes, and I love my Contigo Uptown Dual Sip Tumbler ($19) because it has an easy-to-sip straw and spout that closes when I'm not using it. It is, indeed, one of the best tumblers I own.
What I Like About the Contigo Uptown Dual Sip Tumbler
The tumbler contains both a straw and a spout for sipping.
It can twist closed, so it's spill-proof.
The tumbler is available in three color options.
It's great for both warm and cold drinks and keeps drinks hot for six hours and cold for 17.
I like that you can have both warm and cold drinks in this tumbler and it includes two different methods of sipping. While sipping a hot coffee out of a reusable rubber straw might feel strange, sipping an iced tea out if it does not. The same goes with the opposite, and versatility is key. Additionally, the tumbler can be closed by twisting the lid where it becomes totally leakproof. It's available in a sunbeam, dark ice, and a pink shade. I went with the pink, which admittedly, is way more purple. The stainless steel body keeps drinks hot for six hours and cold for 17, and on days spent at the beach, this tumbler keeps my drinks icy cold for the duration of my time there.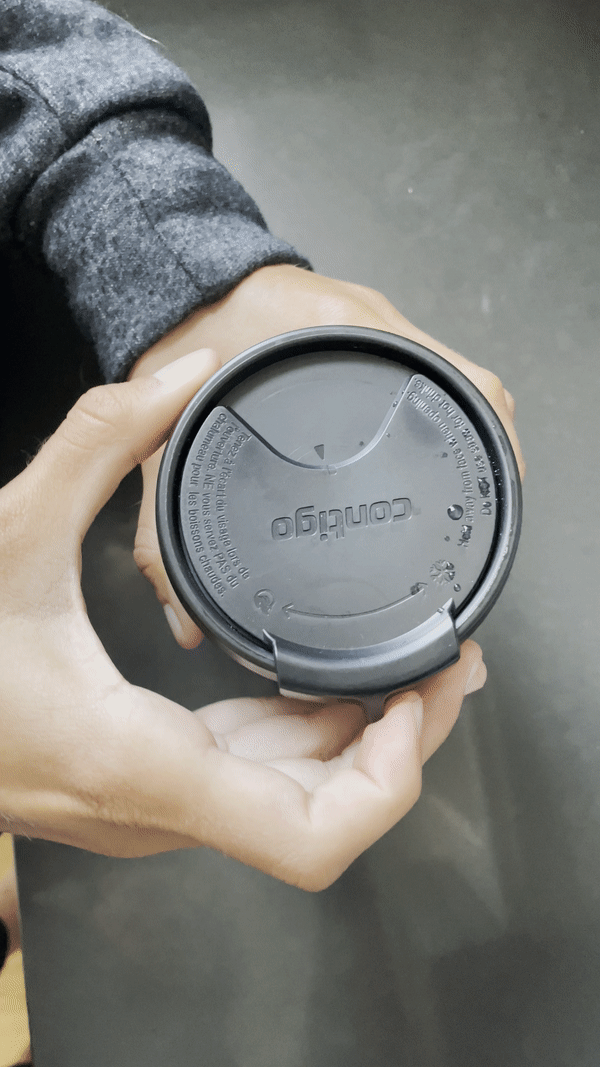 What's Worth Noting About the Contigo Uptown Dual Sip Tumbler
It's dishwasher safe.
If the straw or spout side is open, it will spill.
While I love this tumbler, it's important to note that it does still spill with the straw or spout side open. However, the top can easily be twisted to seal it up — that way it's totally leakproof. Another thing I love is that it's dishwasher safe, so you don't have to deal with handwashing it at the end of the day. It's advised to not drink hot drinks out of the straw, for obvious reasons (like melting).
Who Is the Contigo Uptown Dual Sip Tumbler Best For?
If you're anything like myself, a spiller, you know the difficulties of having a tumbler that leaks all over the place when bumped in the wrong direction. This tumbler provides options for sipping and is nice if you want to use it to switch between hot and cold beverages. It's an all-in-one cup that you can switch between rather than having multiple cups for multiple purposes, and that alone is a good reason to purchase it.
Where to Buy the Contigo Uptown Dual Sip Tumbler
Currently, the Contigo tumbler is available for purchase at both Target and Walmart.
Rating:★★★★★