Disney Unveils "Real" Lightsaber at Galactic Starcruiser
Do My Eyes Deceive Me, or Did Disney Just Unveil a Real Lightsaber on Star Wars Day?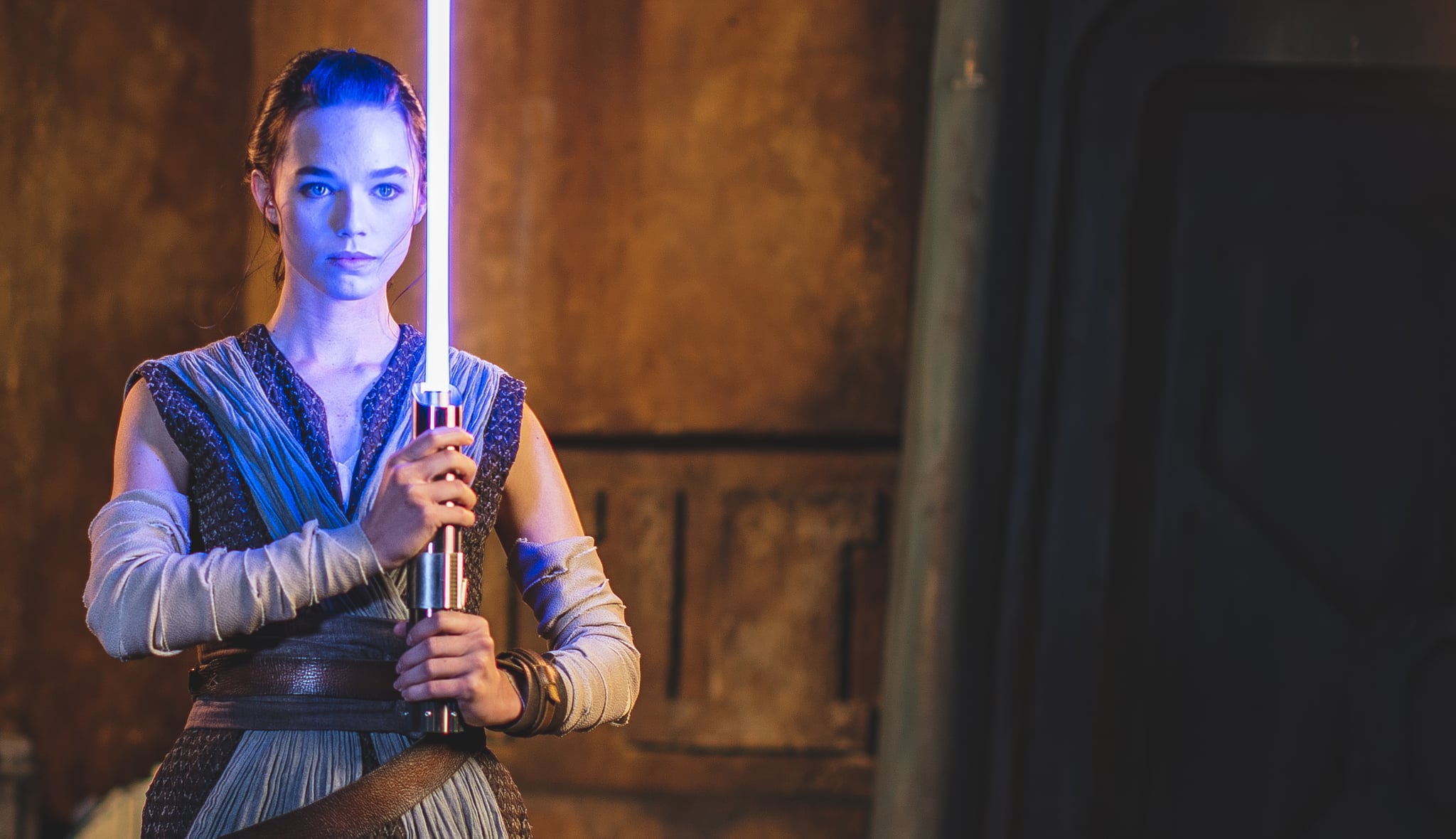 Image Source: Disney
"I love you." "I know." The classic lines between Princess Leia and Han Solo can also fit seamlessly into the internal dialogue between myself and the Disney Imagineers that bring Star Wars down to Earth. There are plenty of incredible products from a galaxy far, far away, but on May 4, Disney really outdid itself with its subtle reveal of the most realistic lightsaber I've ever seen.
In honor of Star Wars Day, Disney dropped new details about its Star Wars: Galactic Starcruiser vacation experience in Orlando, which includes a new lightsaber-led experience featuring Rey Skywalker. Unlike earthly lightsabers of the past, this intergalactic equipment appears to be powered by a retractable blade of light that's full of — you guessed it — Force. We're left with many questions about this exciting revelation, namely: When can we get our hands on one? It's likely Disney will keep further tidbits under wraps until the Galactic Starcruiser hotel opens in 2022. Get another look at the lightsaber in action in the video below.