Neat! Disney World's Shimmery New Coral Minnie Ears Glisten Like Mermaid Scales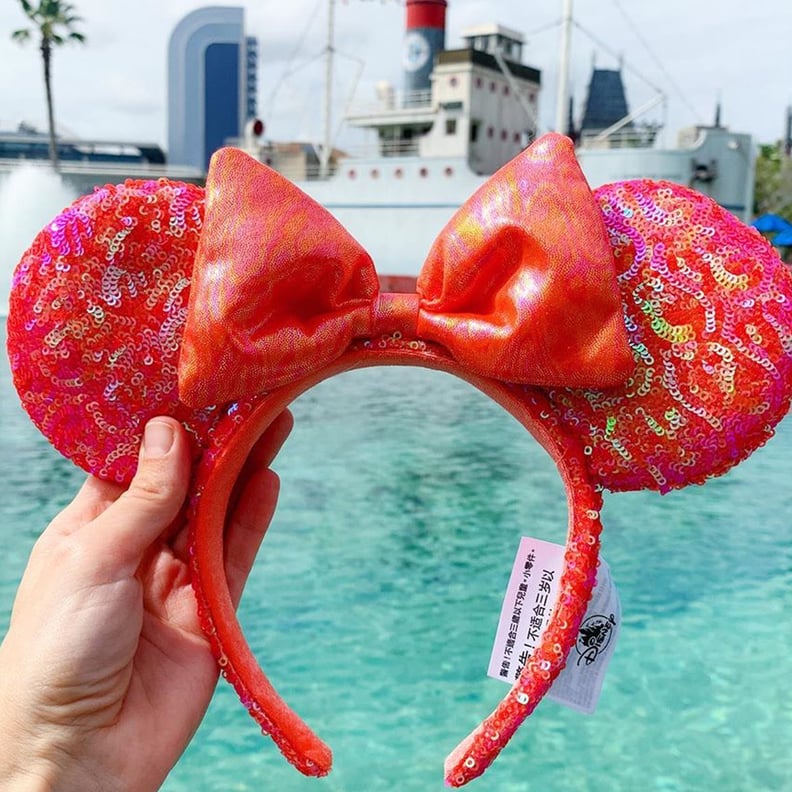 As Princess Ariel would say, I've got Disney World whozits and whatzits galore, but it's no big deal because I always want more, and the park's new coral-colored Minnie Mouse Ears are next on my list of treasures to collect. The slightly iridescent ears are covered in pinkish-orange sequins that shimmer in the sunlight like an IRL mermaid tail — or, at least, how I imagine a real mermaid tail would sparkle.
The bow, while not covered in sequins, is made of a smooth, glittery material that adds a little bit of extra glam to the ears, making them worthy of joining the collection of thingamabobs in Ariel's grotto. Swing by Gateway Gifts near the entrance to Epcot to snag a pair for yourself for $30, and keep scrolling to take a closer look at the ears ahead.