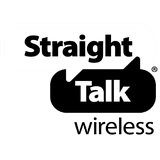 We've partnered with Straight Talk Wireless to help you stay on top of the latest trends and figure out which ones are worth your time and budget. Check out more of the latest trends on social media with Straight Talk Wireless's $45 unlimited talk, text, and data plan (first 25GB at high speeds, then at 2G) with no contract.
A key component of staying up-to-date on what's trending is being able to tell the difference between a trend with staying power and a fad that will be over in a few months. The easiest way to do it? Focus on the broad themes that are gaining traction this season, rather than individual microtrends.
For instance, this fall, the rise of maximalism can be seen in everything from mismatched patterns in home decor to over-the-top flavor profiles in trendy recipes. Here are six macro trends that are worth your time (and money!) this fall, from style to food to decor.