Folex Instant Carpet Spot Remover | Editor Review
Amazon Shoppers Love This $11 Carpet Stain Remover — and So Do I
As POPSUGAR editors, we independently select and write about stuff we love and think you'll like too. If you buy a product we have recommended, we may receive affiliate commission, which in turn supports our work.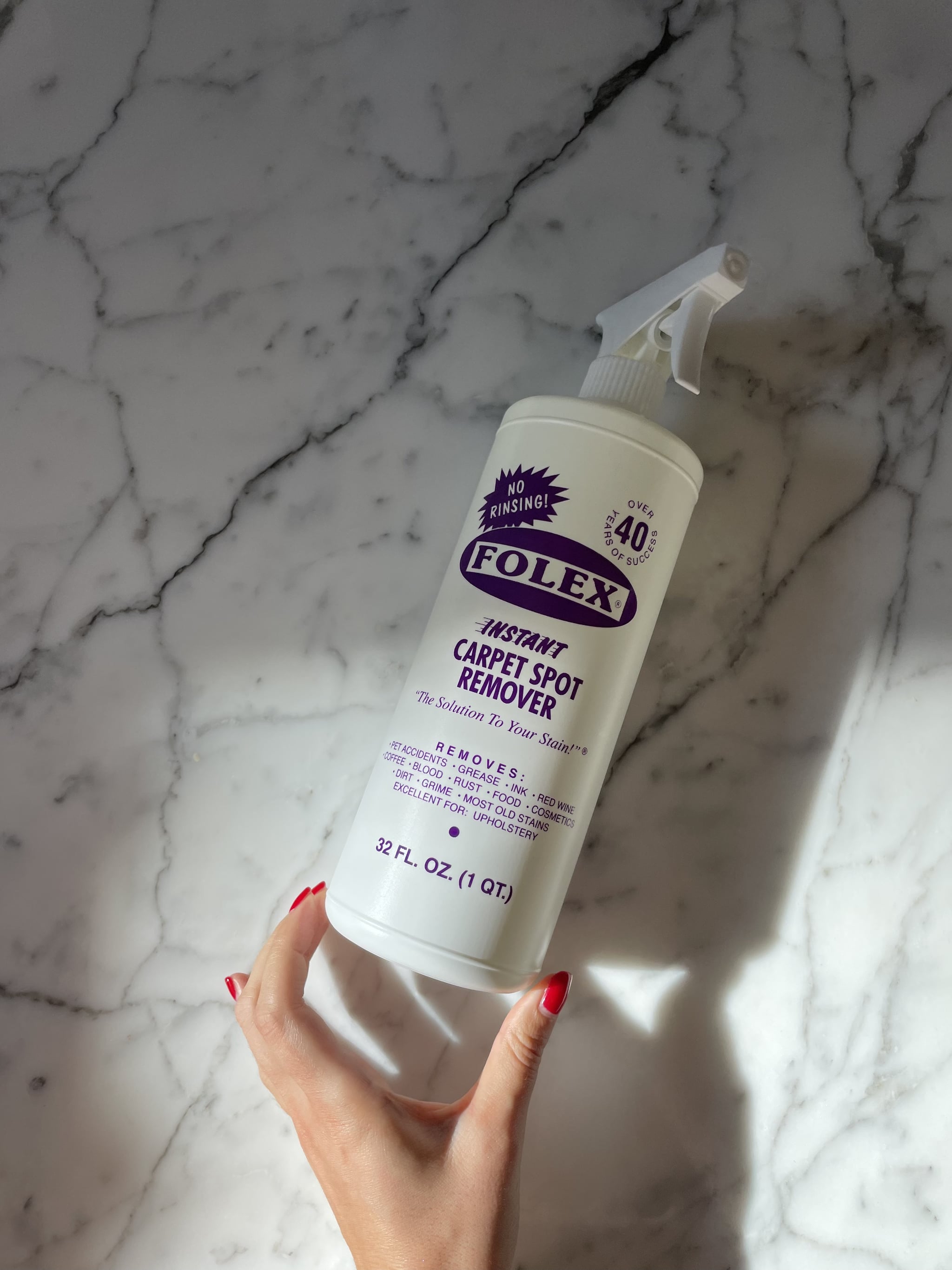 I've come to the conclusion that, after years of trying to avoid them, spills and stains are a fact of life. Especially when it comes to holidays and family gatherings, or even small get-togethers, it's inevitable someone is going to spill something, and it's probably going to land right on my prized white area rug. Lucky for me (and you), I discovered what might just be the best carpet stain remover to ever exist: the Folex Instant Carpet Spot Remover ($11).
To say this product is widely loved is an understatement; it currently boasts more than 40,000 five-star reviews on Amazon. I personally stumbled across this product via an Instagram recommendation a few years ago. I mindlessly bought it, thinking it probably wouldn't work, but boy, was I wrong. Since then, I've used this stain remover on everything from red wine to steak sauce, and I've even used it on stains that were more than a few months old.
Although this product has gotten me out of some seriously tough stain binds in the past, I had honestly forgotten about it until a few weeks ago. As I watched TV and ate sushi one night, I knocked over an entire container of soy sauce onto the cream-colored jute rug in my living room. My heart dropped to my butt faster than you can say "tuna roll." I immediately began rehearsing elaborate excuses to tell my boyfriend and even weighed the option of blaming the entire situation on the dog when I realized two things: we didn't have a dog, and we had the Folex Instant Carpet Spot Remover under the kitchen sink. I sprinted to grab it, sprayed it generously over the soy sauce puddle, and, like magic, I watched the carpet stain disappear before my eyes. As I watched the spot disappear, I knew I had to spread the word about this product's magic. If you're looking for the easiest way to remove a tough carpet stain, keep reading to see how it's done.

What You'll Need
Folex Instant Carpet Spot Remover
Absorbent cloth
How to Use the Folex Instant Carpet Spot Remover
Survey your stain. In the below GIF, my stain was pink Sharpie ink that I rubbed into my carpet myself, because I trust this carpet stain remover that much.
Spray the Folex Instant Carpet Spot Remover onto your stain. I like to really saturate the stain, and in some instances (as you can see below), the stain starts to disappear without the need to rub.
If you need to, rub over the solution with your fingers, and blot it with an absorbent cloth. Then, allow the area to dry.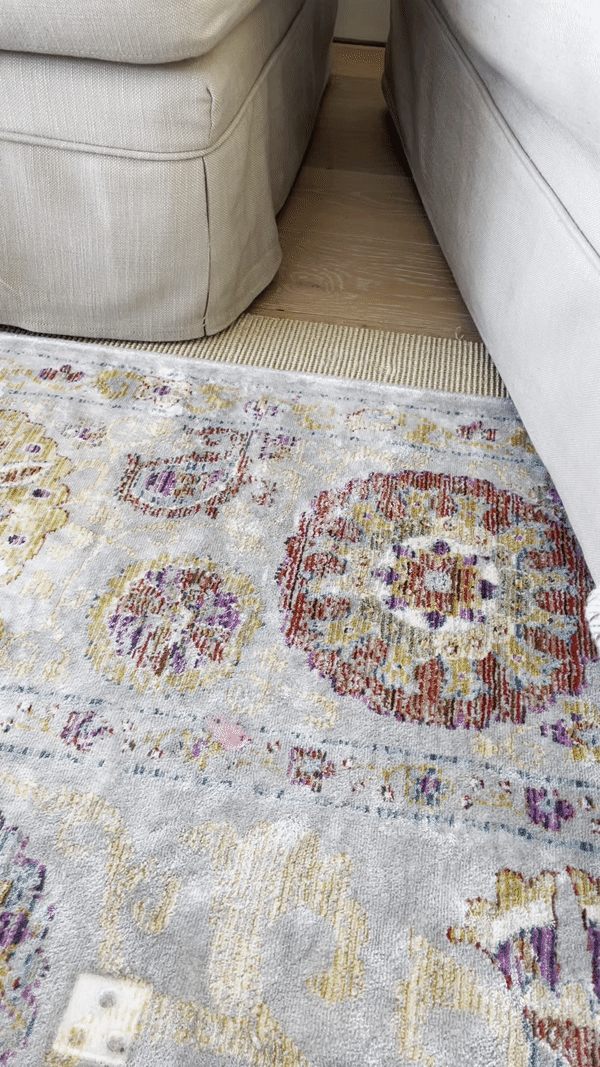 This is, hands down, the most effective stain remover I've ever used, and at just $11, it's a cleaning product I refuse to live without. Whether you're looking to remove a pesky carpet stain that you've had for months, or you just want to prepare for the inevitable, this stain remover has you covered.

Image Source: POPSUGAR Photography / Renee Rodriguez