These Friends Colored Pencils Have Epic Names, Including Ross's Leather Pants and Apartment Purple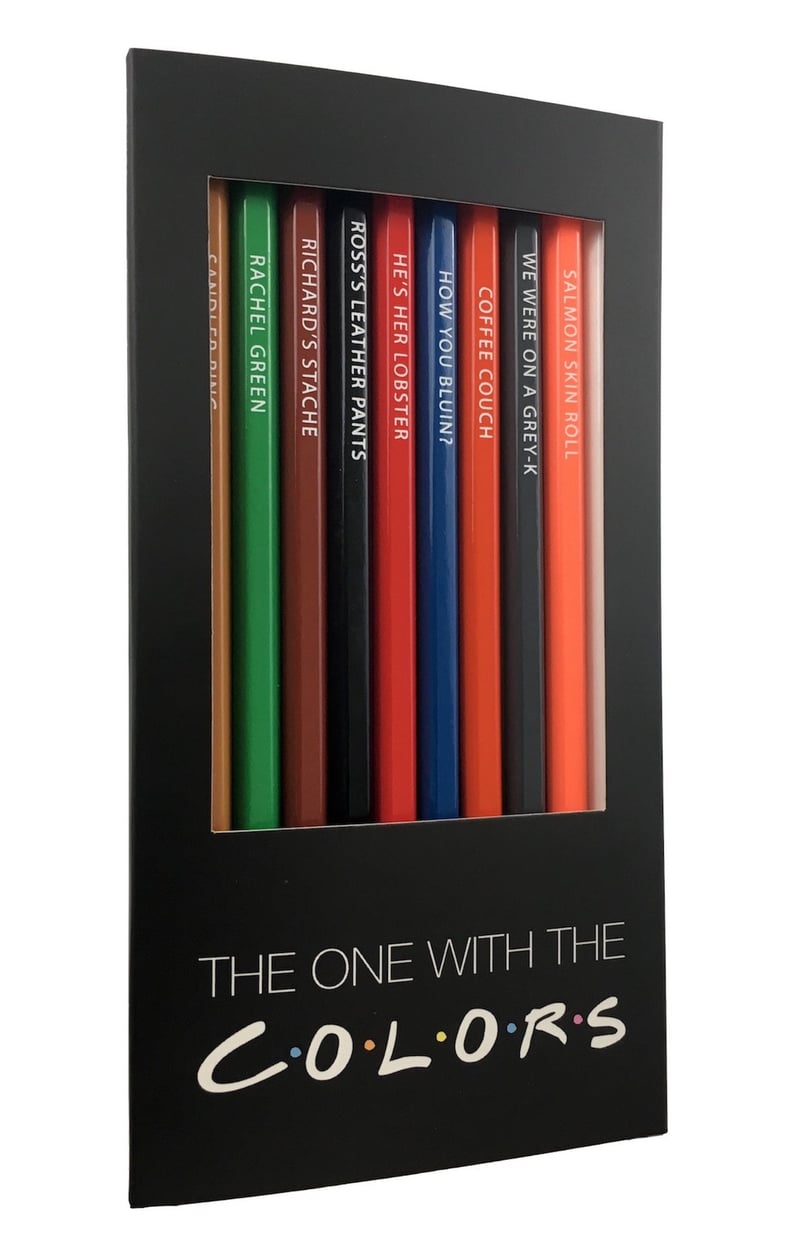 popcolors.com
As POPSUGAR editors, we independently select and write about stuff we love and think you'll like too. If you buy a product we have recommended, we may receive affiliate commission, which in turn supports our work.
Though it's been more than 15 years since Friends aired its last episode, it's still easily one of the greatest sitcoms of all time. And with a reboot on the way, we can obsess about our favorite Central Perk gang all over again! If you're a big fan of the show, you likely still find yourself rattling off your favorite quotes from the show's many iconic episodes (if you have ever moved and haven't yelled "PIVOT!," I don't know you). And now you can add these Friends-themed colored pencils to your stash. Not only are they completely practical (perfect for drawing or journaling), but they also have the cutest names that nod to their respective colors. We're talking Sandler Bing, We Were On a Grey-k, Gunther's Hair, Ross's Leather Pants, and so many more. Keep reading to shop these punny colored pencils now.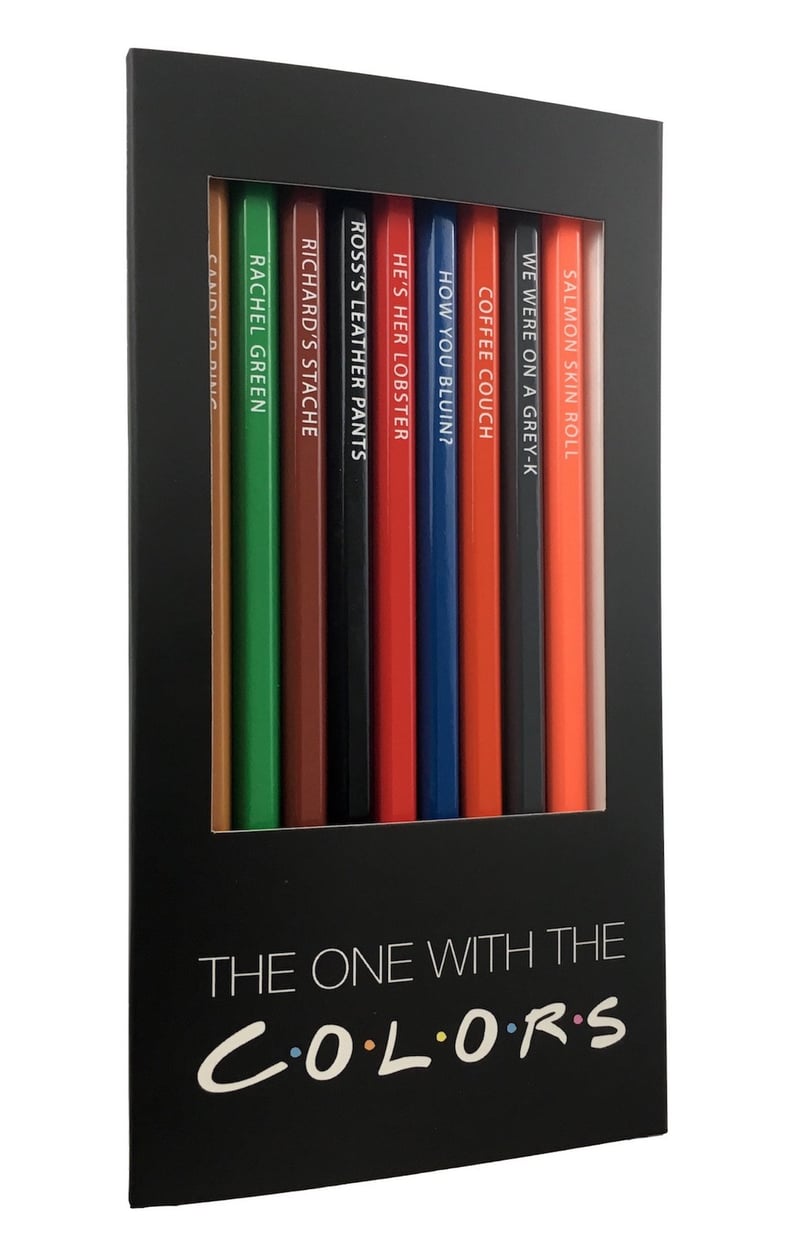 Friends Colored Pencils
Not only do these Friends Colored Pencils ($15) offer a great color palette, but they also have hilarious names that are sure to bring back fond memories of the show (looking at you, Princess Consuela Banana Hammock).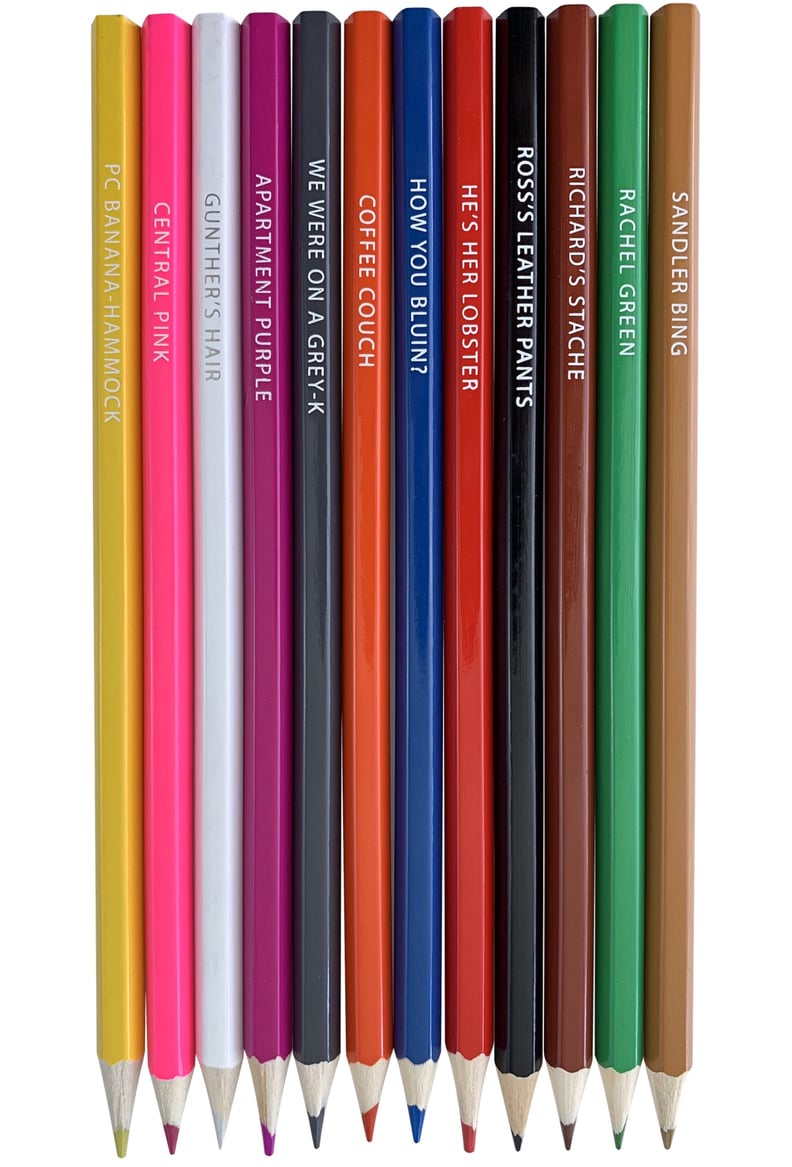 Friends Colored Pencils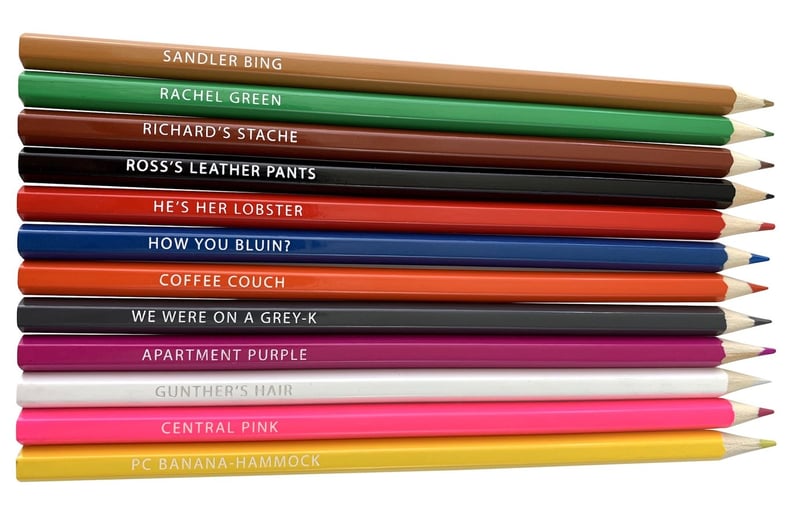 Friends Colored Pencils
Ah yes, who could forget the infamous "we were on a break!" drama that went down between Ross and Rachel. Well, now you can relive this moment over and over with these Friends Colored Pencils ($15).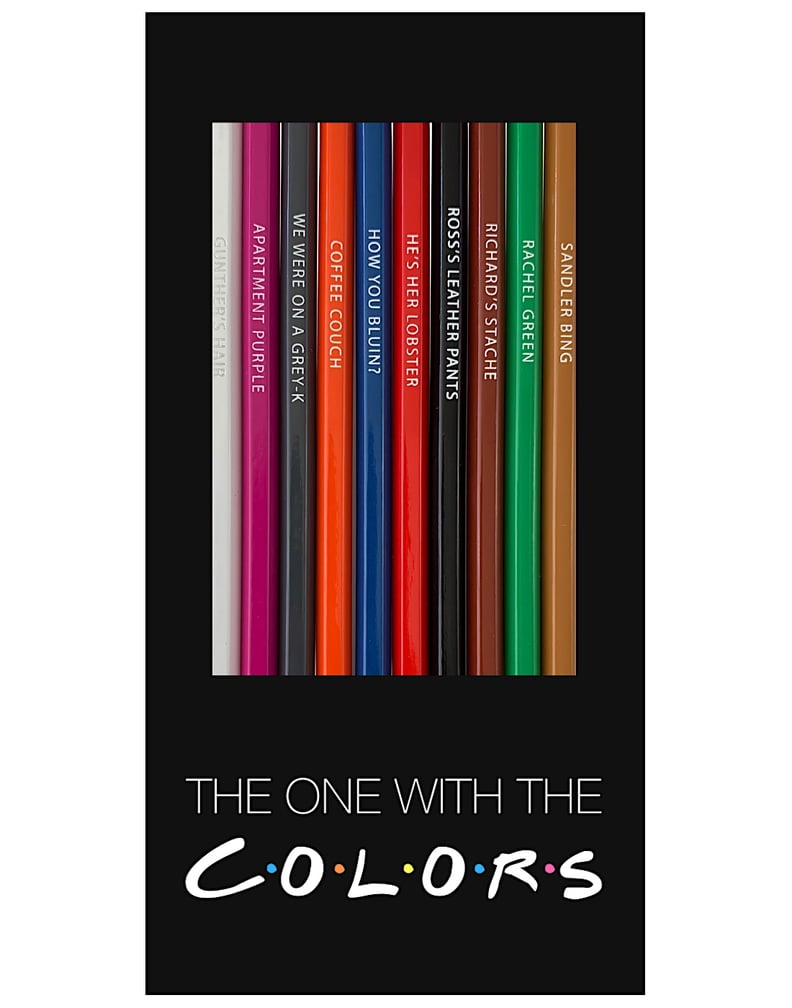 Friends Colored Pencils