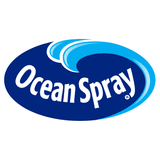 We've partnered with Ocean Spray® to share why its selection of juices will help you refresh your work routine.
This past year has changed the way we work: Some companies have gone completely remote, while others have had to navigate a hybrid world where some employees work in person and others at home. Zoom fatigue is setting in. Yes, we're reluctant to say goodbye to those tie-dye sets and mid-day showers, but those once effortless desk-side chats are starting feel a bit intimidating. We're all searching for a refresh to accommodate this new in-between way of working.
That's why we've laid out a few ways to ease back into the social scene at work: to remove the awkwardness, whether you're meeting online or in person. So if you're starting to work a few days from the office or continuing to work remotely for the foreseeable future, keep scrolling to see ideas for turning those once strictly-professional relationships into blossoming friendships.