There's No Need to Ever Go Clubbing Again Now That We've Got Funboy's Disco Dome Pool Float
As POPSUGAR editors, we independently select and write about stuff we love and think you'll like too. If you buy a product we have recommended, we may receive affiliate commission, which in turn supports our work.
We really never thought we'd have any desire to hit the club again until we discovered Club Pool and its four-person capacity limit. Beloved adult pool-float brand Funboy has released its latest monstrosity of a good time: the giant Disco Dome. The new pool float costs $299, but the empty dance floor and not having to scream to get a bartender's attention are simply priceless.
Did we mention how damn cute it is? The four-person "party island" features a mint-green exterior with palm-tree leaves printed up the four beams. The pink seating area has a chic checkered pattern and mesh at the bottom to keep your feet cool. There are also four very necessary cup holders and a mesh shade to get some relief from the rays. The disco beach ball is sold separately, but there's an attach point for when yours arrives.
It's the ultimate location where the vibes are immaculate, the sticky floors are nonexistent, and the guest list? Oh, it's about as exclusive as it gets. Shop the Disco Dome ahead, and get excited for your very own Club Pool.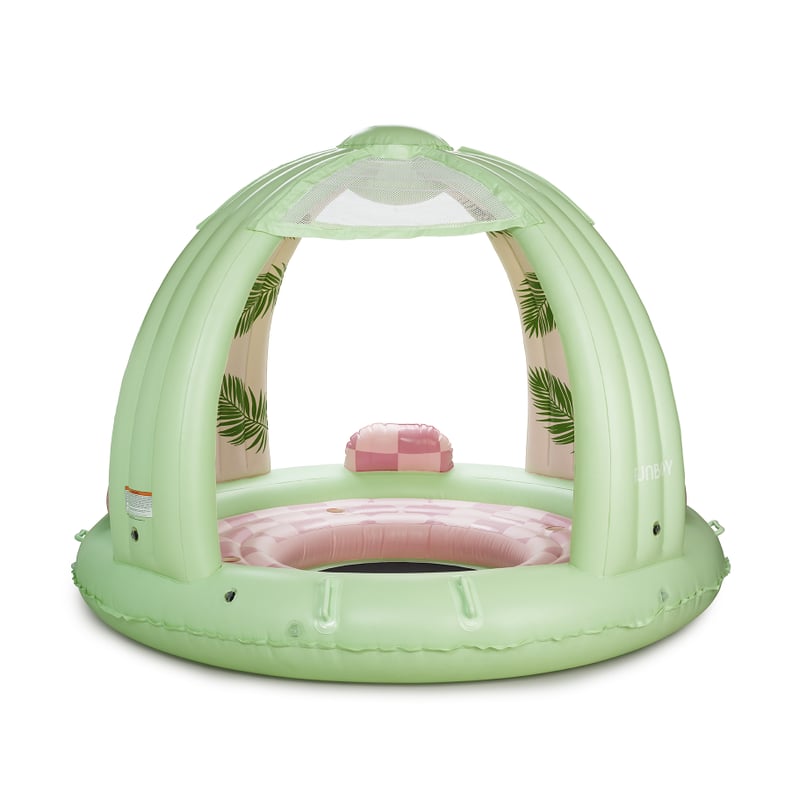 Shop the Funboy Giant Disco Dome Pool Float