Looking For a Challenge? Here Are 11 Extrahard Jigsaw Puzzles to Try to Conquer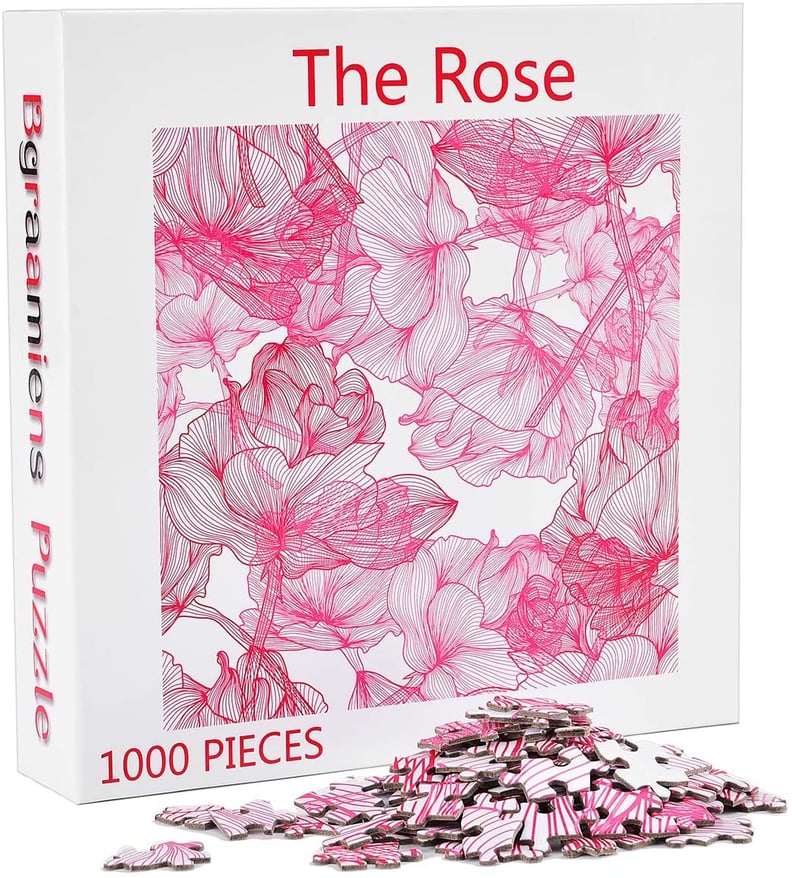 amazon.com
As POPSUGAR editors, we independently select and write about stuff we love and think you'll like too. If you buy a product we have recommended, we may receive affiliate commission, which in turn supports our work.
Jigsaw puzzles are a great way to pass the time while also exercising your brain muscle. After a while, you begin to develop strategies like organizing by border pieces, arranging stacks by color, or focusing on one specific area and building out from there. And if you consider yourself somewhat of a puzzle master, sit tight, because we've rounded up some puzzles that make even expert-level ones seem easy. These puzzles include different themes but have one thing in common: their level of difficulty is very, very high. While a puzzle with fewer than 150 pieces doesn't sound too daunting, what if every piece was clear? Or what about a 1,000-piece puzzle with a multitude of colors — or lack of colors! — and you've got yourself a challenge. Keep reading to shop 11 mind-boggling puzzles for those looking for a serious challenge. Good luck!
01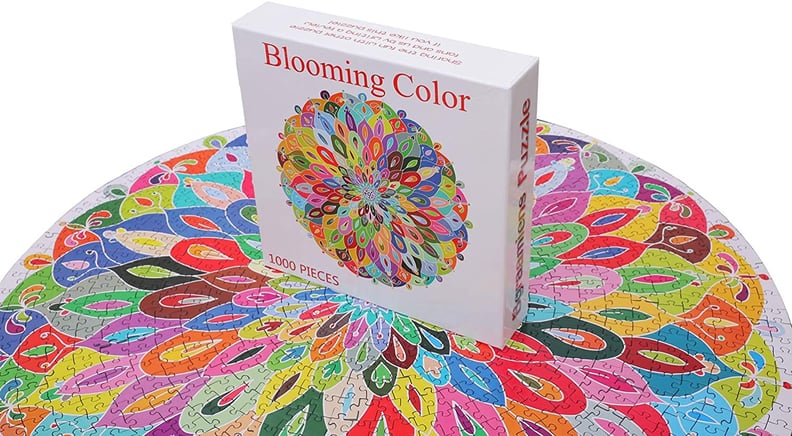 Blooming Color Puzzle
This Blooming Color Puzzle ($27) is as challenging as it is colorful. Each box includes 1,000 pieces, and no two petals look alike. Plus, it's circle shaped!
02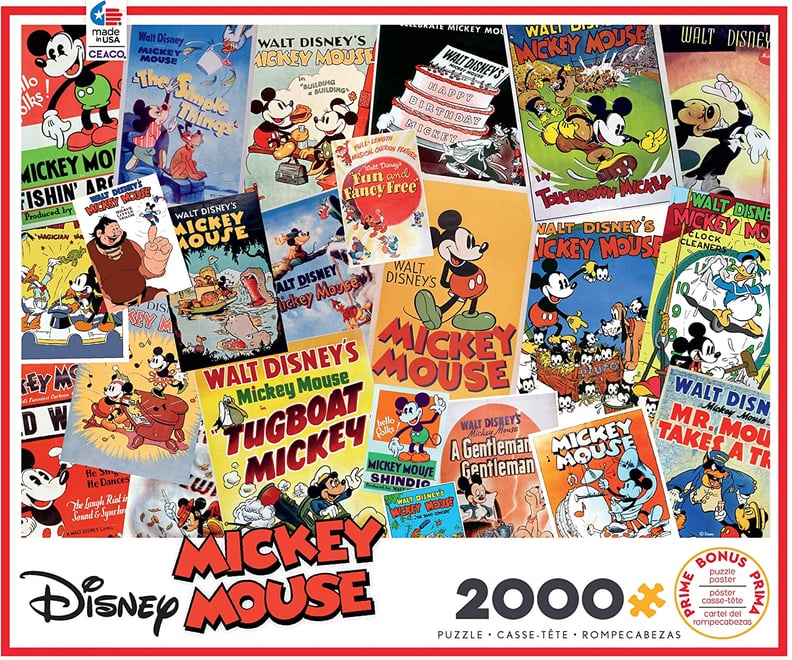 Disney Mickey Mouse Jigsaw Puzzle
Missing the Disney parks right now? To hold you over until your next visit, try to solve this 2,000-piece Disney Mickey Mouse Jigsaw Puzzle ($53) while reliving all of Mickey's adventures.
03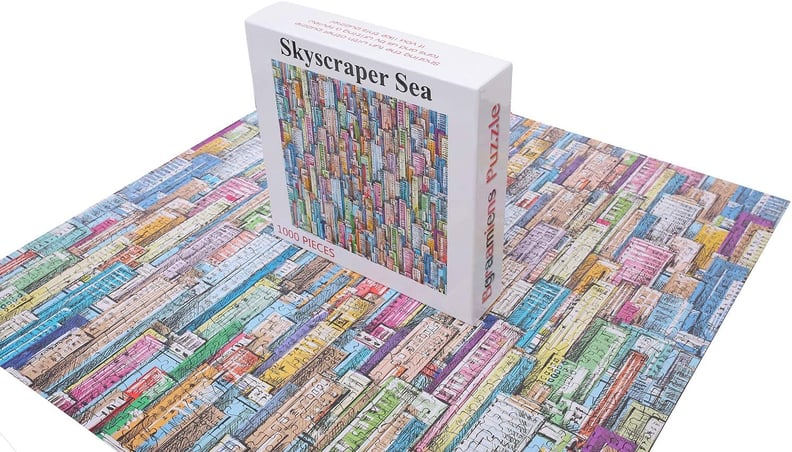 Skyscraper Sea Puzzle
This Skyscraper Sea Puzzle ($26) comes with 1,000 pieces that will challenge any skilled puzzler. Each building varies from color to texture, making you feel like you're in the hustle and bustle of the city.
04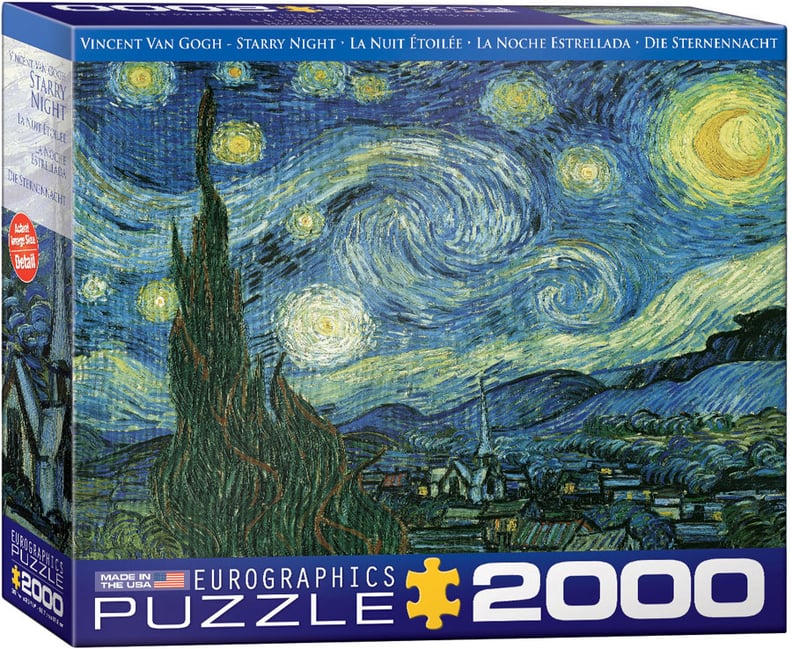 Vincent Van Gogh Starry Night Puzzle
Put together 2,000 pieces to reveal a true masterpiece, the Vincent Van Gogh Starry Night Puzzle ($30)! This one is currently out of stock, so check to see when it'll be back (it'll be worth it).
05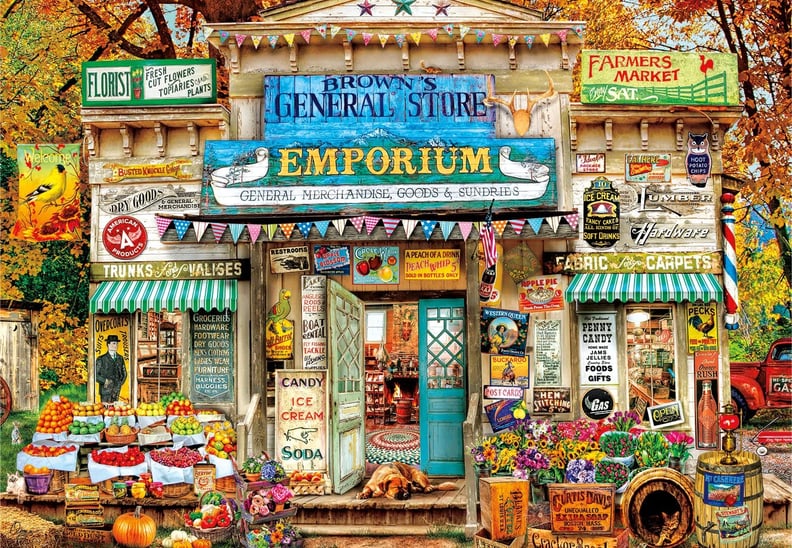 Brown's General Store Puzzle
06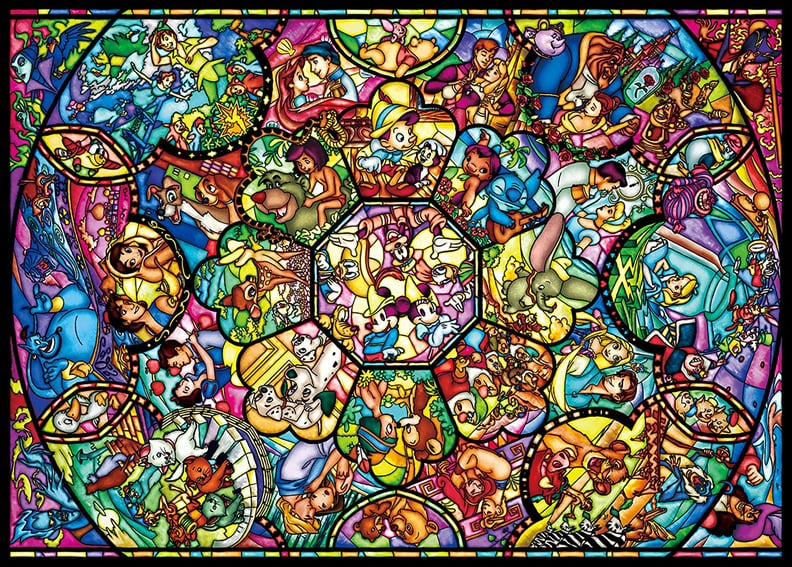 Disney Characters Stained Glass Jigsaw Puzzle
07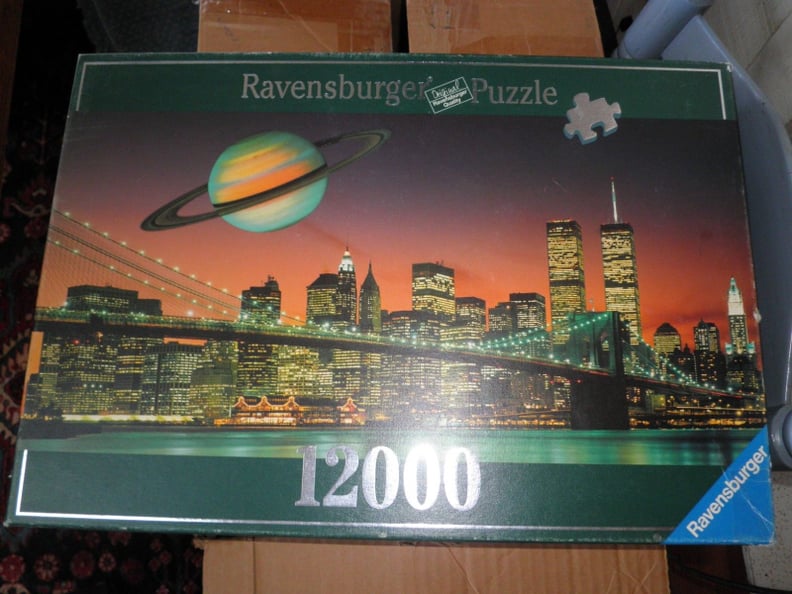 New York City Skyline 1998
Assemble this complex 1,200-piece jigsaw puzzle to uncover the New York skyline. The New York City Skyline 1998 Puzzle ($300, originally $400) is a true puzzle collector's dream.
08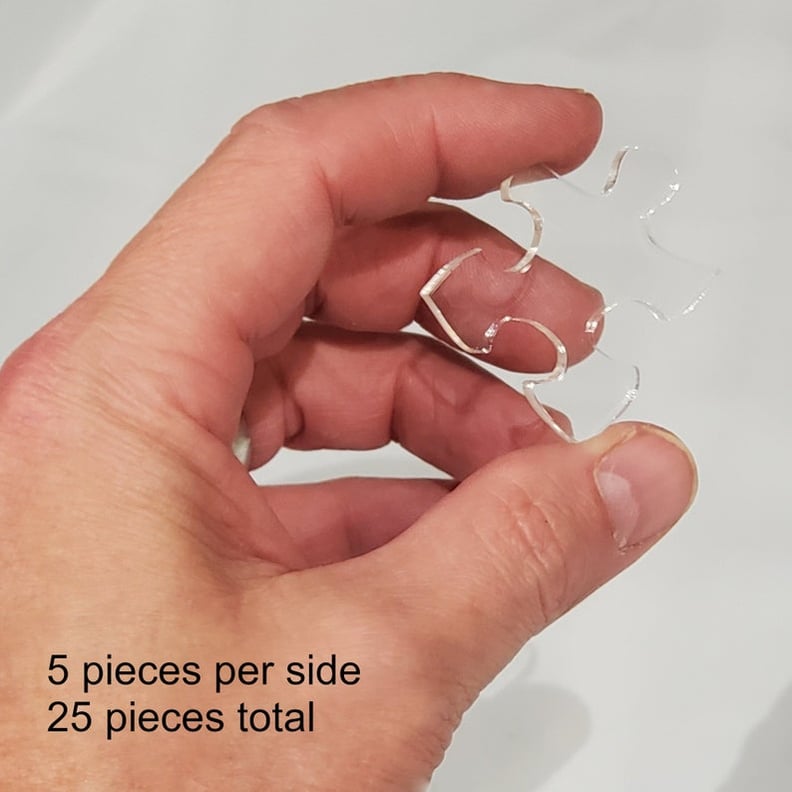 Clear Jigsaw Puzzle
A puzzle with 144 clear pieces — are you up for the challenge? The Clear Jigsaw Puzzle ($17-$25) is available in four levels of difficulty so you can start off easy and work your way up. The puzzle is currently on backorder, but you can still place an order to reserve one now!
09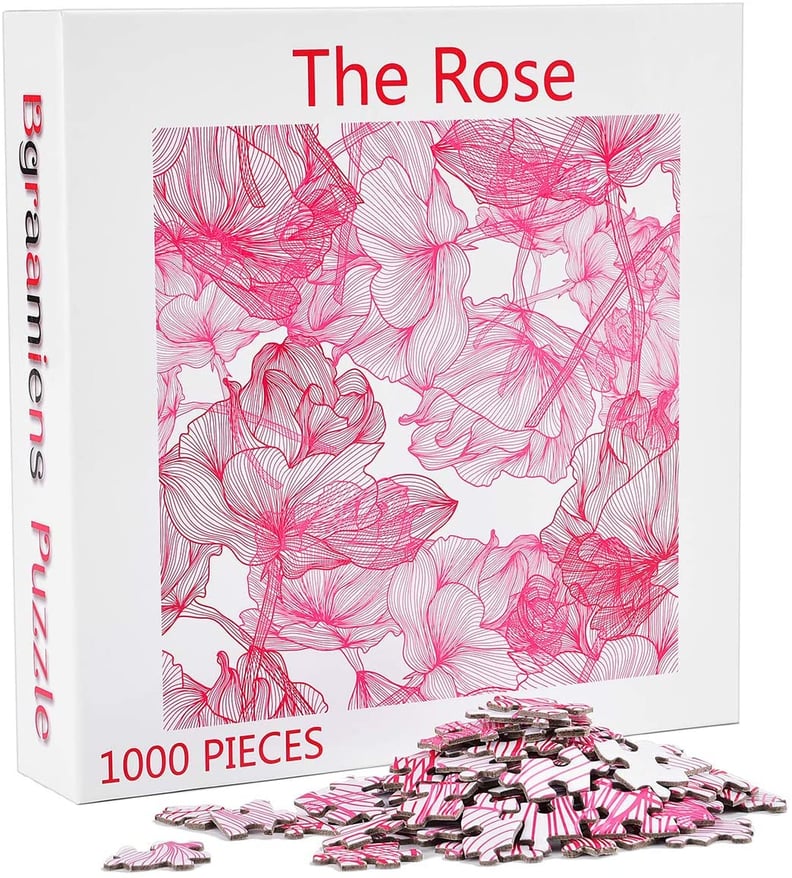 The Pink Rose Puzzle
If you thought a gradient or ombré puzzle was hard, just wait until you try to solve The Pink Rose Puzzle ($24). These 1,000 pink pieces will leave you puzzled!
10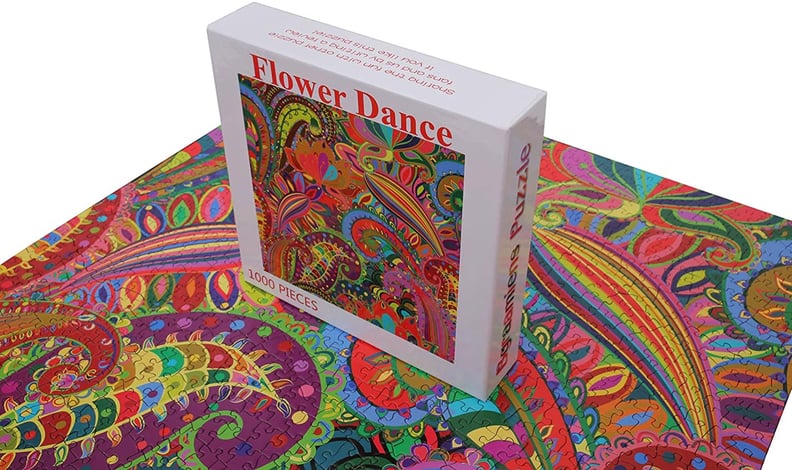 Flower Dance Puzzle
The puzzle kings at Bgraamiens Puzzle have once again created a mind-boggling challenge with the Flower Dance Puzzle ($24). Soon enough, all 1,000 pieces will begin to look alike.
11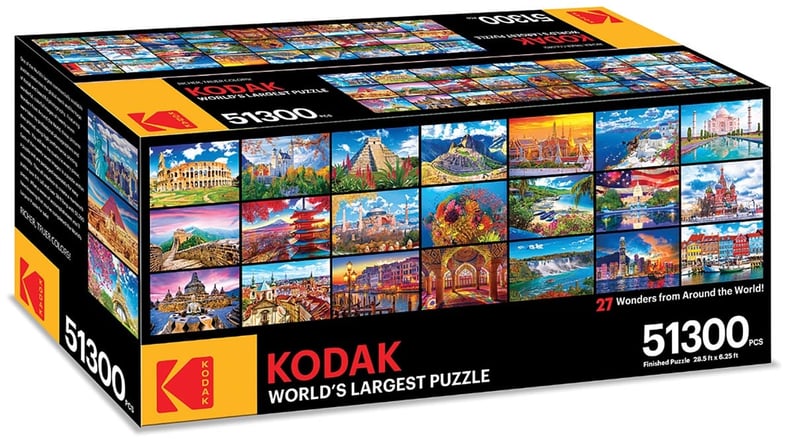 Kodak's "World's Largest Puzzle"
Kodak's "World's Largest Puzzle" ($410, originally $440) contains a whopping 51,300 pieces and measures 28.5 feet wide and just over 6 feet tall. The puzzle depicts 27 different destinations around the globe, but don't worry, each place is split up into exactly 1,900 pieces, all of which are packaged in separate bags. WOW.