Harry Potter Custom Best Friend Sequin Pillow on Etsy
This Personalized Harry Potter Sequin Pillow Is the Perfect Gift For the Ron to Your Harry
As POPSUGAR editors, we independently select and write about stuff we love and think you'll like too. If you buy a product we have recommended, we may receive affiliate commission, which in turn supports our work.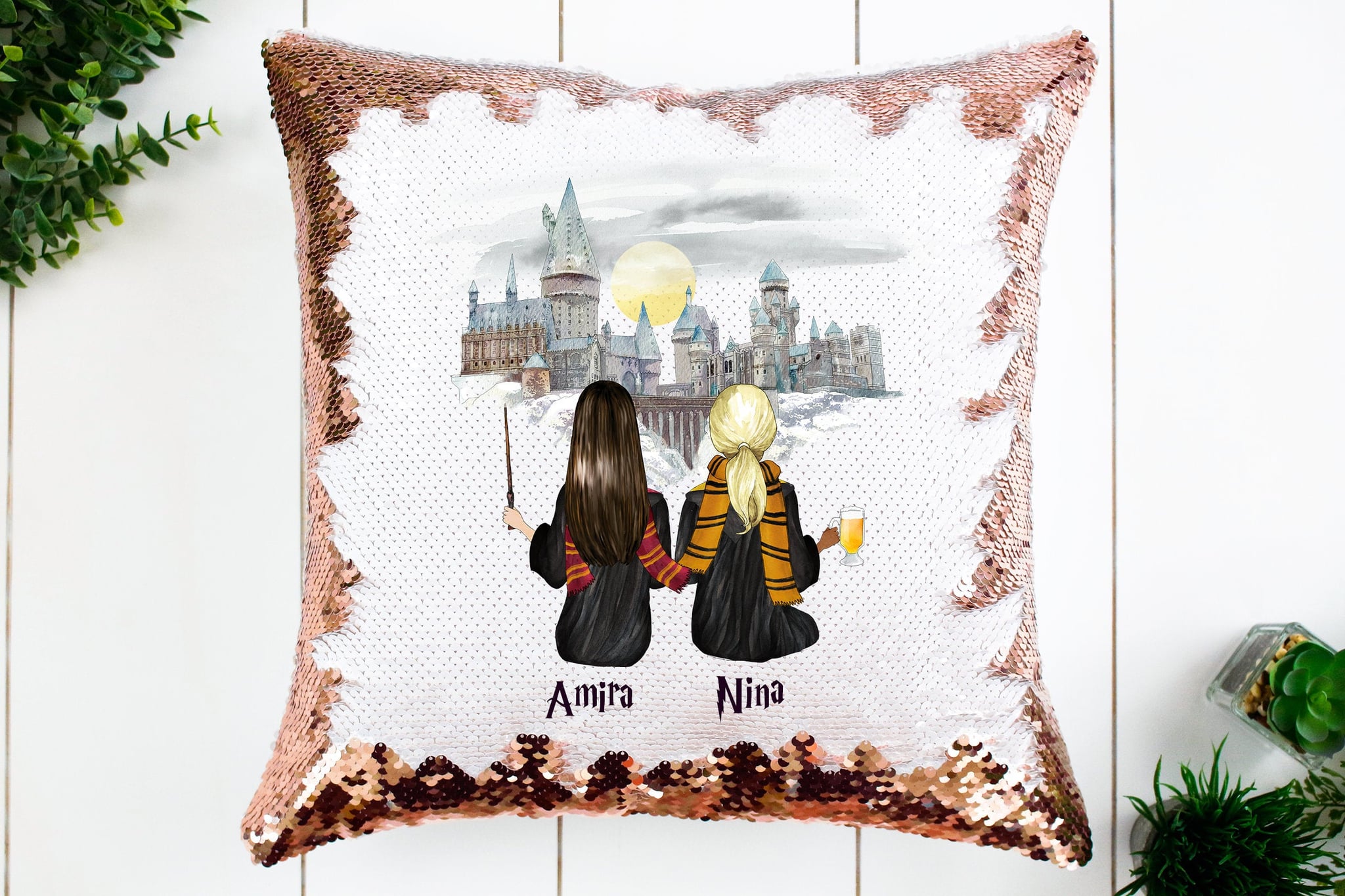 The Fred to your George. The Ron to your Harry. The Grawp to your Hagrid. If you're looking for a gift to give your wizarding BFF, this magical Harry Potter pillow captures the bond between friends in a sparkly sequin work of art that you can also cuddle. Available in 17 colors, the handmade Harry Potter Best Friend Sequin Pillow ($20) features satin and sequins on one side and suede on the other side for a gift that's both cozy and cute. So yes, I'll be conjuring one up ASAP.
Set in front of an enchanting rendition of Hogwarts Castle, the pillowcase art depicts two best friends enjoying the view. In addition to choosing between silver, rose gold, rainbow, and more sequin colors, shoppers can further customize the pillow by choosing different hairstyles, skin tones, robes, and props — namely butterbeer or wands. Go ahead and order a custom Harry Potter sequin pillow for your favorite witch or wizard, and prepare to be spellbound.