This $29 Amazon Steamer Changed My Life — and It's Currently on Sale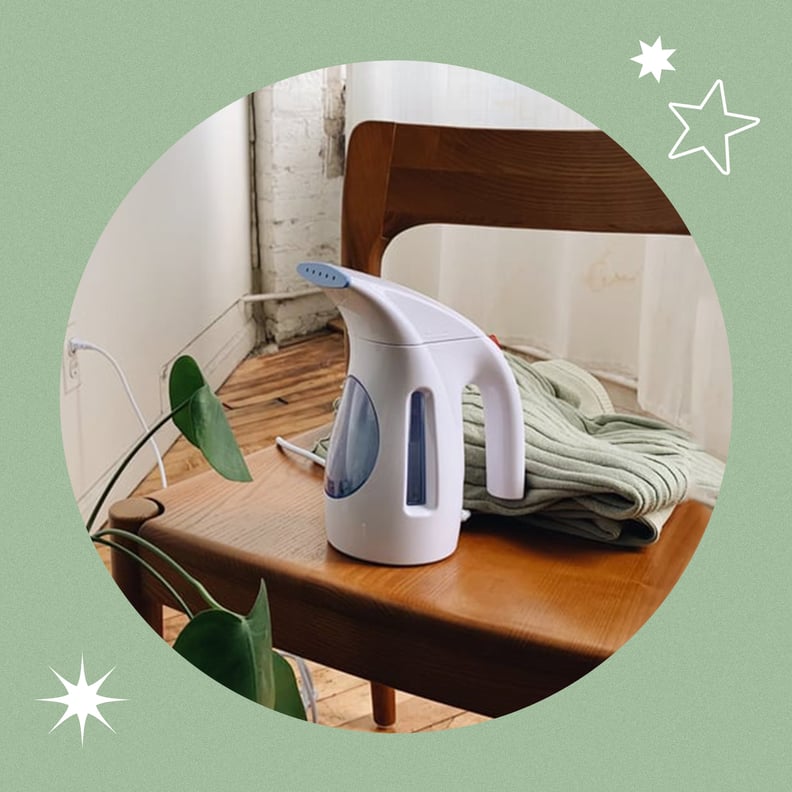 POPSUGAR Photography | Shelcy Joseph
POPSUGAR Photography | Shelcy Joseph
As POPSUGAR editors, we independently select and write about stuff we love and think you'll like too. If you buy a product we have recommended, we may receive affiliate commission, which in turn supports our work.
As a fashion editor who creates content online, wrinkled clothes are honestly the bane of my professional existence. I have nightmares about having to redo photoshoots because an item looks creased and unflattering. Of course, this isn't the hardest thing to solve for, but it took me some time to find a satisfying solution.
Up until last fall, I swore by a steam iron to prepare my outfits before appearing on-camera (or going anywhere really). Ironing clothes is a time-consuming process that takes serious arm strength. Smoothing every inch of a fabric requires setting up a board, and pressing against it to flatten the clothes, using heat and water. I didn't mind the challenge at first, but I learned the hard way that irons don't work well on delicate materials. And as someone who's always on the lookout for useful products that make life easier, I wondered if there was something better out there.
I looked for a while, then came across this Hilife Steamer ($29, originally $37) on Amazon. It's now my go-to for straightening everything from silk dresses to linen shirts, as it does the job without taking much time. Once you fill the steamer, it will pump water through the vent holes, which you then press over the pieces to remove wrinkles.
The steamer works wonders on most materials, and clothes you'd have a hard time ironing like sequin dresses or pearl-encrusted tops. I also like that it's lightweight, making it easy to hold and pack in your duffel bag or carry-on. You'll occasionally have to deal with leaks as the water boils, but the ease and speed of use make up for it in my book. Since it's on sale for Amazon Prime Day, hurry up and check it out yourself — for only $29, this steamer is a steal. Then, shop more of POPSUGAR's editor-curated Amazon Prime Day Sale picks. You never know what life-changing product you'll come across next.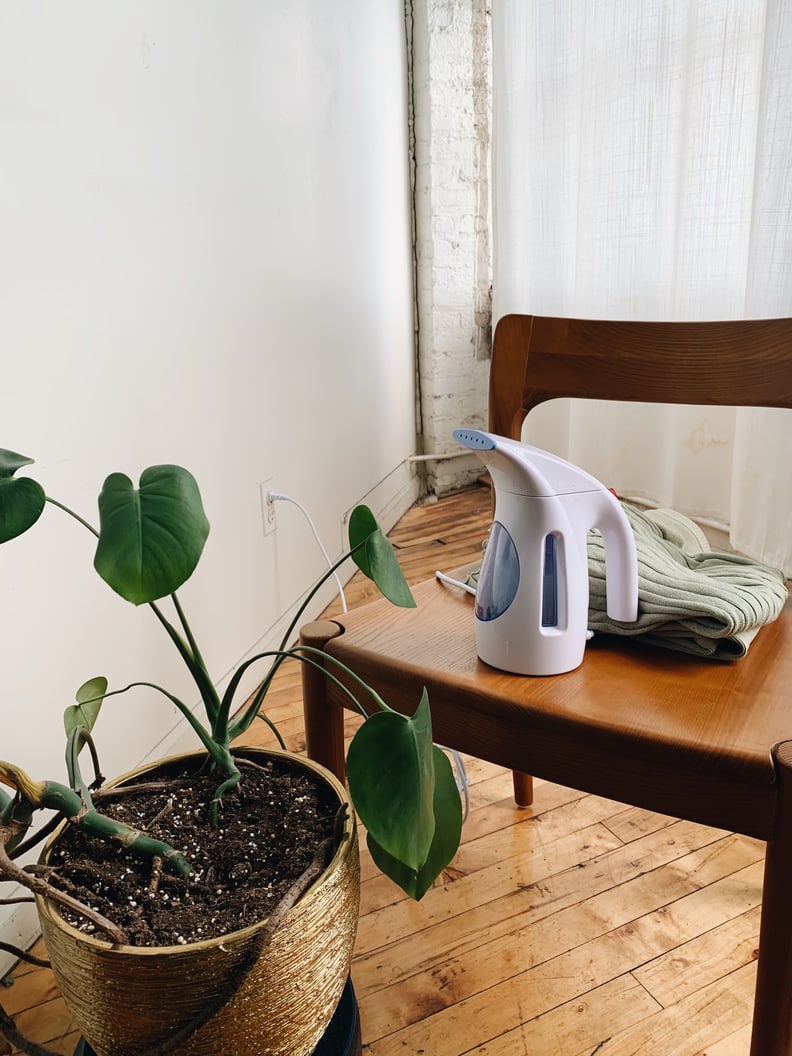 The Best Clothes Steamer on Amazon
Hilife Steamer ($29, originally $37)

This steamer is a customer favorite with almost 100,000 Amazon reviews, and, fortunately for you, it just so happens to be majorly on sale for Amazon Prime Day, too. To start using it, remove the nozzle to fill the steamer, plug it in, and wait a couple minutes for the water to boil. It will pump steam through the vent holes, but watch out for occasional leaks. Overall, it has a solid performance for its price.