How to Celebrate Juneteenth
Why I'm Celebrating Juneteenth For the First Time This Year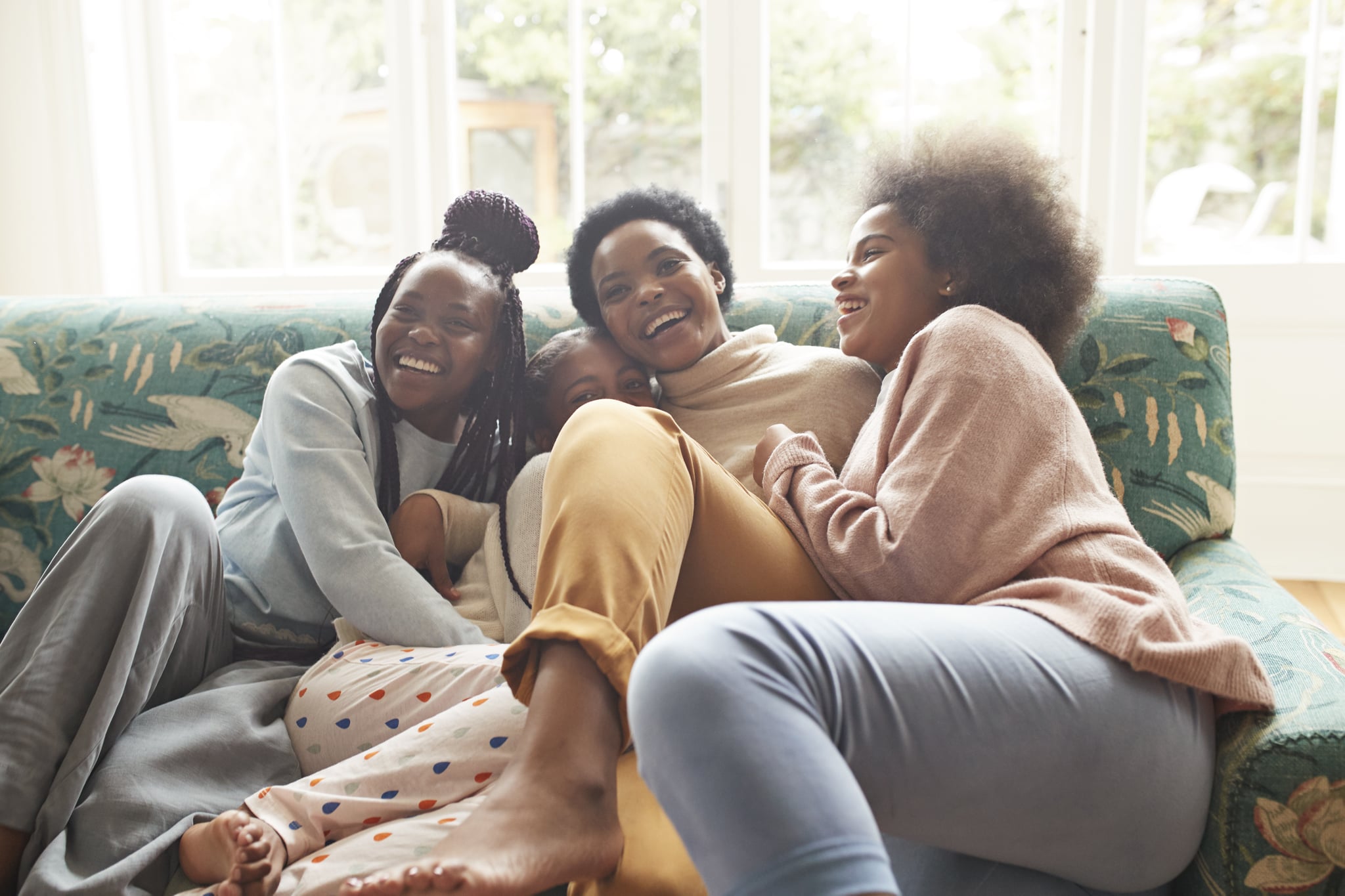 Image Source: Getty / Klaus Vedfelt
Juneteenth is the celebration of the emancipation of Black people from slavery in the United States. Despite the Emancipation Proclamation being made on Jan. 1, 1863, it wasn't until June 19, 1865, that Major General Gordon Granger and the Union Army arrived in Galveston, TX, to inform the remaining group of enslaved people about the announcement made two years earlier. Thus, the holiday is celebrated annually on June 19, or should I say, has only recently been more widely celebrated by people — myself included.
Growing up in predominantly white areas and schools, I was taught about "major" US holidays like Christmas and the Fourth of July. And just like a lot of people, I celebrated the Fourth with pride. Wearing red, white, and blue everything, I was the poster child for patriotism when I was younger. I wore bows, color-coordinated makeup looks, and went all out even if our plans were to just stay home and watch fireworks from our porch. It was one of my favorite holidays where I could dress up and feel like I was part of something bigger than myself. We were celebrating freedom, so why wouldn't I be excited?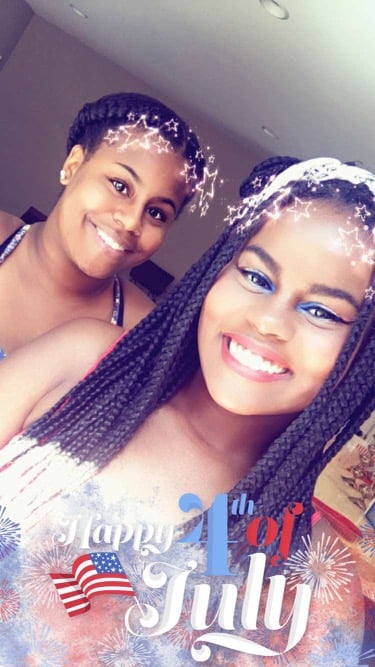 Image Source: Daria Yazmiene (right) with her sister (left)
It took me a while to learn that I wasn't celebrating my freedom, I was celebrating white freedom. On July 4, 1776, anyone who looked even slightly like me was not free in the United States.
I never second-guessed what I was celebrating because everyone around me seemed happy and content . . . except one of my sisters, who had educated herself earlier than the rest of us. And it wasn't until I watched a season four rerun of the ABC show Black-ish titled "Juneteenth" that my eyes really began to open. It was about this time last year that I learned that Juneteenth wasn't a holiday celebrating slavery, as I grew up hearing (only in the rare moments when it was brought up), but instead was a celebration of freedom for people like me and my family. Because I finally understand the gravity of the holiday this year, I will be celebrating to the best of my ability since I will be able to properly do so.
I'll be taking the day off from work to relax at home (June 19 falls on a Saturday this year, and it absolutely should be a federal holiday recognized by employers on the Friday before, but we unfortunately still have a long way to go there). I'll be watching my favorite TV shows and movies with amazing Black leads and casts (Girlfriends, The Wayans Bros., Sister, Sister, etc.), cooking up some amazing food, and focusing on how far we've come while recognizing that there is still so much work that needs to be done.
If you are looking to start celebrating Juneteenth annually and want to create some new traditions for you, your family, or your friends, here are a few ways you can mark the extremely important and special day.
1. Have a Barbecue
Warm temperatures, sunny views, and longer days are here, so what better way to have the perfect summer day than by gathering the people you love, firing up the grill, and making some memories that will last a lifetime? Having a barbecue is a great way to celebrate Juneteenth, and it's also the perfect opportunity for family and friends to talk about the history of the day and share knowledge and stories to educate each other.
2. Shop Black-Owned Businesses
It goes without saying that we should be shopping from Black-owned businesses every day of the year, but Juneteenth is a great occasion to research more that you might not be familiar with and offer your support. There are many brands to choose from in every industry, so whether you're looking for a new sustainable clothing brand or products for all types of hair, this is a great time to shop Black-owned businesses that are filling holes in the market.
3. Make Red Drinks
To commemorate the people who lost their lives due to slavery as well as those who fought to make a difference, it's a tradition to sip on red beverages to honor the blood shed of those who came before us. You can make drinks like pomegranate margaritas, strawberry soda, red punch, and more.
4. Find Local Events in Your Community
There's no better way to make a difference in your community than by investing in those around you. Whether it be a fundraiser, a block party, or something else, Juneteenth is a great opportunity to make a difference in the lives in your area . . . all while educating those you interact with about Juneteenth! Check community Facebook groups and websites, and ask around town to see how you can help.
5. Sign the Petition to Make Juneteenth a Federal Holiday
Juneteenth is recognized as a holiday in 47 states and Washington DC but not in Hawaii, North Dakota, and South Dakota. Opal Lee, a 94-year-old woman from Fort Worth, TX, started a petition for it to be recognized as a national holiday. You can sign the petition here, as well as contact your state representatives.
The US celebrates the Fourth of July as the beginning of our freedom, but everyone wasn't free. Juneteenth was the start of change and reminds us that our history was far from perfect.