How to Create and Maintain Meaningful Connections at Your Next Dinner Party
As POPSUGAR editors, we independently select and write about stuff we love and think you'll like too. If you buy a product we have recommended, we may receive affiliate commission, which in turn supports our work.
When it comes to throwing a dinner party, there's a lot to consider: the menu, the drinks, and the ambience, to name a few. Inviting friends together for dinner is inherently intimate, but it's easy to get overwhelmed with the minute details and forget why you've decided to host in the first place: to spend quality time with loved ones.
Luckily, we've uncovered the no-fail formula for creating a memorable evening among family and friends. Whether it's choosing easy one-pot recipes or pouring smooth, crowd-pleasing wines, scroll through to see how you can make your next dinner party a success.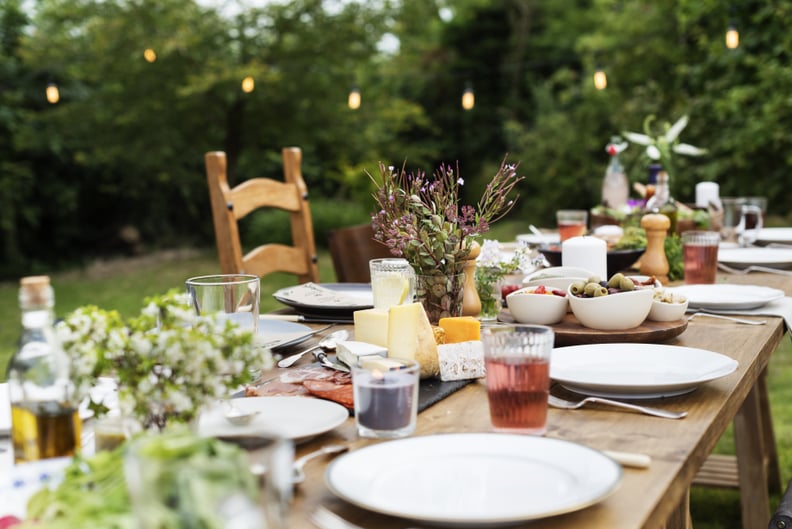 Assign Seating Ahead of Time
While assigned seating may feel like an old-school approach to hosting, it can actually help foster new connections. If you let your guests choose their own seats at the table, they'll most likely sit with the people they know. Try switching things up, and place new friends next to old ones. Introduce them to each other, then let the mingling begin.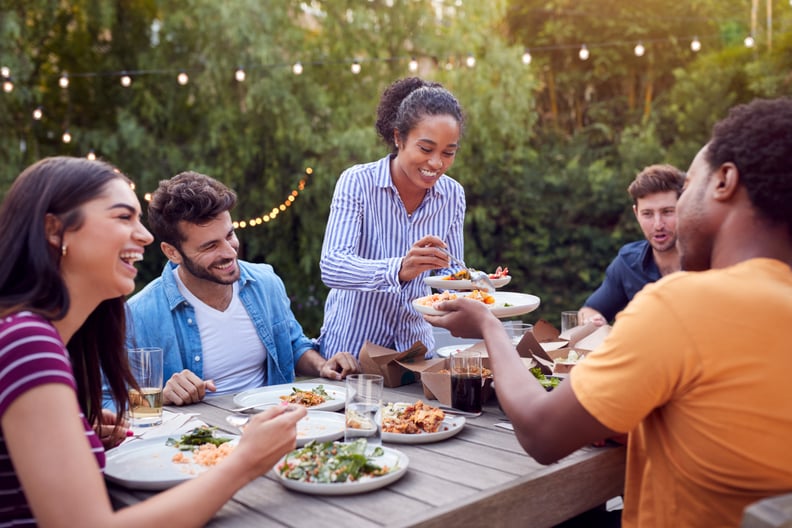 Don't Hide in the Kitchen
Forget the four-course dinners, where a majority of your time hosting is spent hovering over the stove. Go for low-lift meals: dishes that can be served at room temperature, easy one-pot pastas, and recipes that can be cooked and served in the same vessel. By cutting down on steps wherever possible, you can maximize face time with your guests.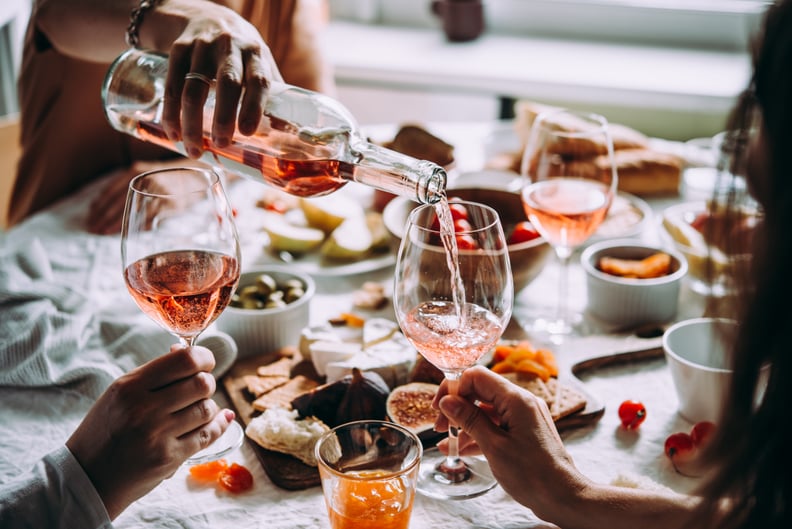 Share a Bottle of Wine
Whether you're cooking dinner with friends or just sitting at the table chatting about your day-to-day lives, good wine will bring everyone together. Whichever type of wine you reach for — rosé, Pinot Noir, Sauvignon Blanc — Kendall-Jackson has plenty of crowd-pleasing picks. Not to mention, its Vintner's Reserve has been named America's bestselling Chardonnay for the past 29 years and counting.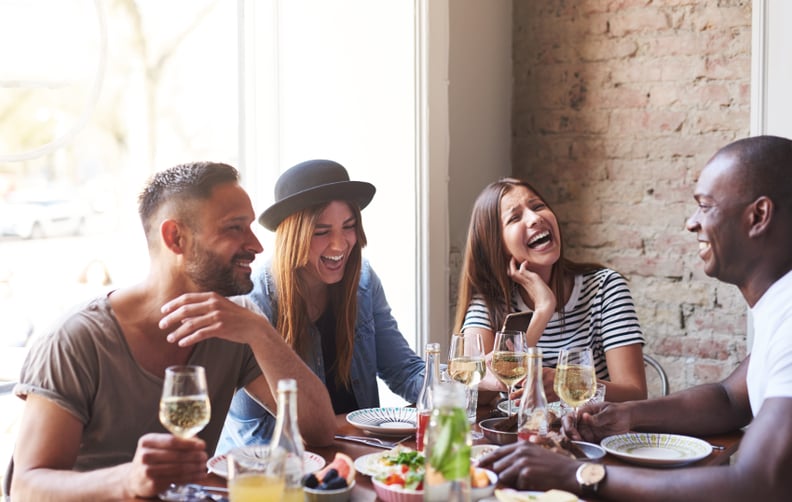 Turn Dinner Into a Collaborative Event
It may feel like you're responsible for providing everything at the dinner party, but don't hesitate to ask your guests for help. For example, ask a friend to pick up a bag of ice or bring an appetizer. You can even create a collaborative playlist so everyone can queue up songs in advance. Letting everyone contribute will make dinner feel like a family-style event while taking some pressure off the host.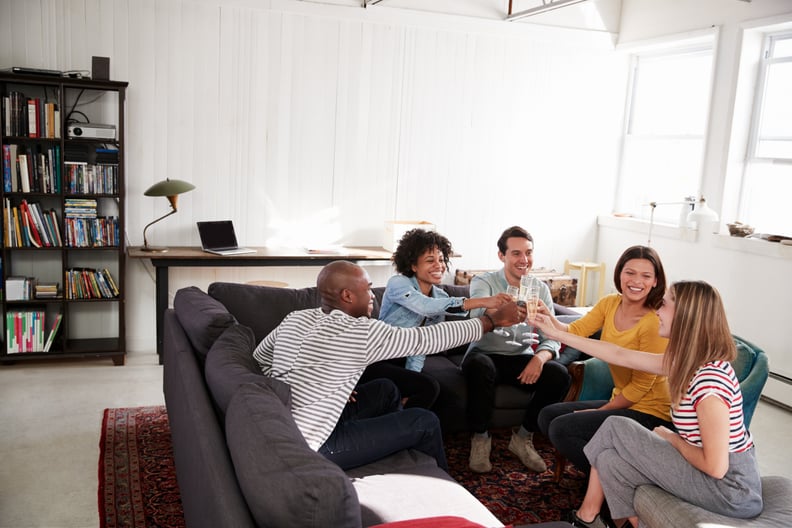 Find Comfy, Casual Seating
That postdinner conversation can quickly get uncomfortable — you've been sitting in the same stiff chair for hours, slouching over the crumb-covered dining table. When dinner is done, leave the dishes at the table, and encourage everyone to migrate over to the couch. There's nothing more magical than seeing the people you love lounging in your living room, sipping the night's last bottle of wine.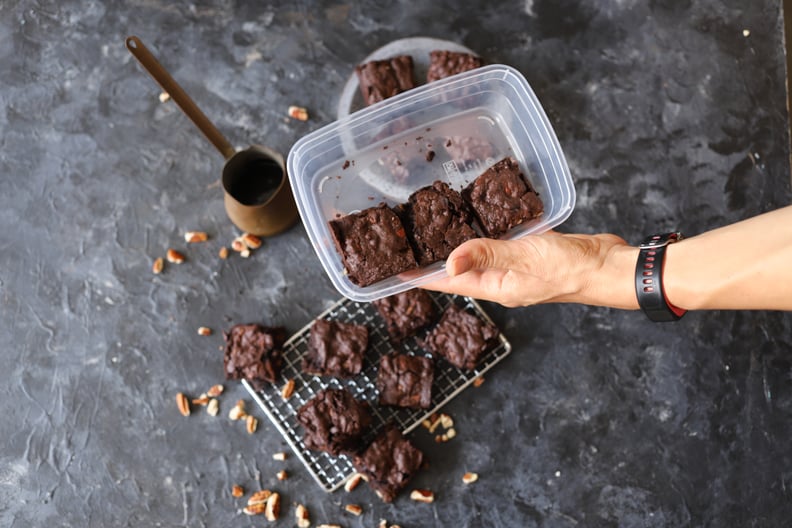 Offer Guests To-Go Containers
If there's one thing that will really put your dinner party over the top, it's offering your guests food to take home. We're not suggesting that you whip up an entirely new dish — instead, portion out leftovers from dinner, or give them dessert to go. It's a simple gesture that will leave a final, lasting impression on your guests and ultimately make your night a success.
Shop Kendall-Jackson Wines