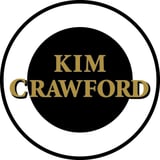 We've partnered with Kim Crawford Wines to help you bring a little fun and excitement to your self-care routine, whether that means a new twist on your typical workout or a novel way to wind down after a long day. Read up on even more wellness and self-care tips as part of our partnership with Kim Crawford Wines here!
Nothing beats the convenience of an at-home workout — especially during a time when most of us are working from home. Just queue up a workout video, pull on some leggings, and you're good to go. Still, it sometimes lacks a little something in the ambiance department — especially if your designated home gym is just the open spot next to your coffee table.
When at-home workouts are your best option, it's easy to find yourself missing the fancy hand soap, fluffy towels, and Instagram-worthy design of your favorite pricey-but-trendy fitness studio. If only there was a way to combine the ease of at-home workouts with the vibes of a boutique fitness studio . . . oh wait, there is. Follow these five simple steps to elevate your home workouts with some of the latest trends, and you might even forget you're doing planks on your living room floor.