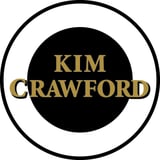 We've partnered with Kim Crawford Wines to help you inject a dose of relaxing self-care into even the most mundane everyday activities — like cleaning the house. Read up on even more wellness and self-care tips as part of our partnership with Kim Crawford Wines here!
Sometimes, all it takes to turn a chore into something you actually want to do is a bit of rebranding. Take cleaning, for example: instead of thinking about it as a tedious task, frame it as nesting. You're not just vacuuming the living room — you're actually reinvigorating your space and creating an environment you love.

When you think about it that way, cleaning the house doubles as self-care. After all, your environment can have a huge impact on your mood, and there's nothing more relaxing than knowing your home is sparkling clean. Here's how to infuse Spring cleaning with a dose of wellness and make it a little more palatable while you're at it.