Paid Content For
Kim Crawford Wines
Turn Spring Cleaning Into Self-Care With These Wellness-Focused Home Tips
Paid Content For
Kim Crawford Wines
Sometimes, all it takes to turn a chore into something you actually want to do is a bit of rebranding. Take cleaning, for example: instead of thinking about it as a tedious task, frame it as nesting. You're not just vacuuming the living room — you're actually reinvigorating your space and creating an environment you love.

When you think about it that way, cleaning the house doubles as self-care. After all, your environment can have a huge impact on your mood, and there's nothing more relaxing than knowing your home is sparkling clean. Here's how to infuse Spring cleaning with a dose of wellness and make it a little more palatable while you're at it.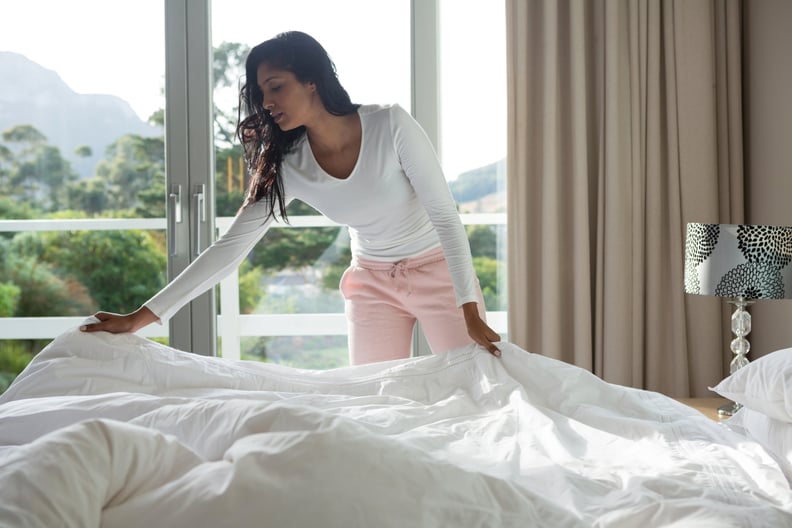 Start Small
Spring cleaning doesn't have to mean scrubbing your entire home from top to bottom. Instead of getting overwhelmed by the length of your to-do list, start with a small task you can take care of quickly and painlessly, like stripping the bed. You'll instantly feel more accomplished — and more likely to dive into everything else you need to do.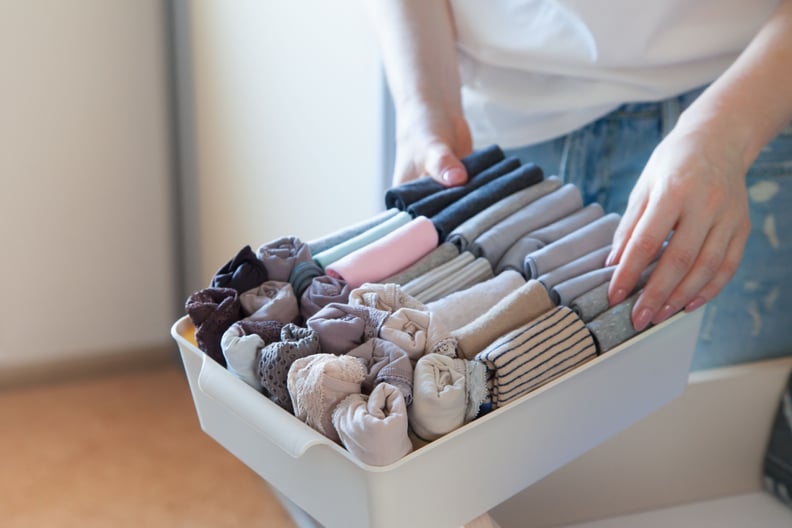 Mindfully Multitask
Cleaning presents an ideal opportunity to put your mind through some simple mindfulness exercises. You might press play on a guided meditation while you scrub the bathtub or dust those hard-to-reach places. Or, try a simple breathing exercise while sorting and neatly folding your clothes. Inhale to a slow count of three, pause for one count, then exhale to another count of three. Your drawers will be beautifully organized before you know it! No one said you can't sip on a glass of Kim Crawford wine while you're at it, either.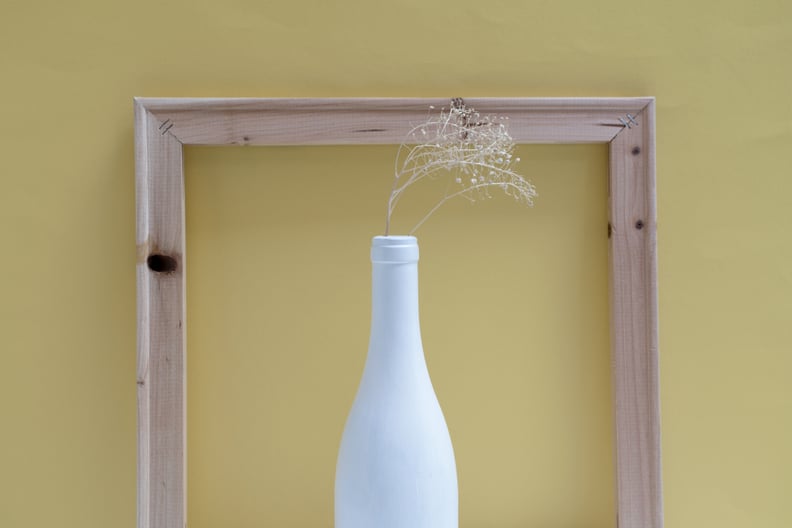 Upcycle and Reuse Odds and Ends
Cleaning your home should bring you joy — and not just because you finally have some extra room in your closet after clearing out rarely worn clothes. One easy way to infuse some fun into the process is by putting together a few low-stakes crafts with materials you already have at home.
Look for reusable items you can easily upcycle, like empty jam jars that can be turned into cotton ball holders or old Sauvignon Blanc bottles that can become bud vases. Just make sure to give anything you're reinventing a thorough cleaning.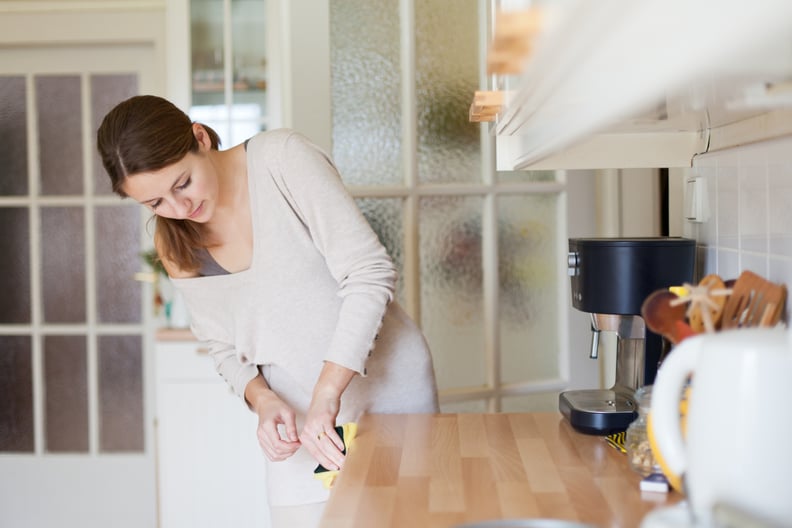 Think Positive
Listen, if you hate cleaning, it's never going to become your favorite activity. But with the right mindset, it can certainly become a means to an end result you appreciate. Reframe your thought process, so you can see the positive in even the most pesky tasks. For instance, scrubbing the toilet might be gross in the moment, but a sparkling clean bathroom is a much more pleasant place to get ready in the morning.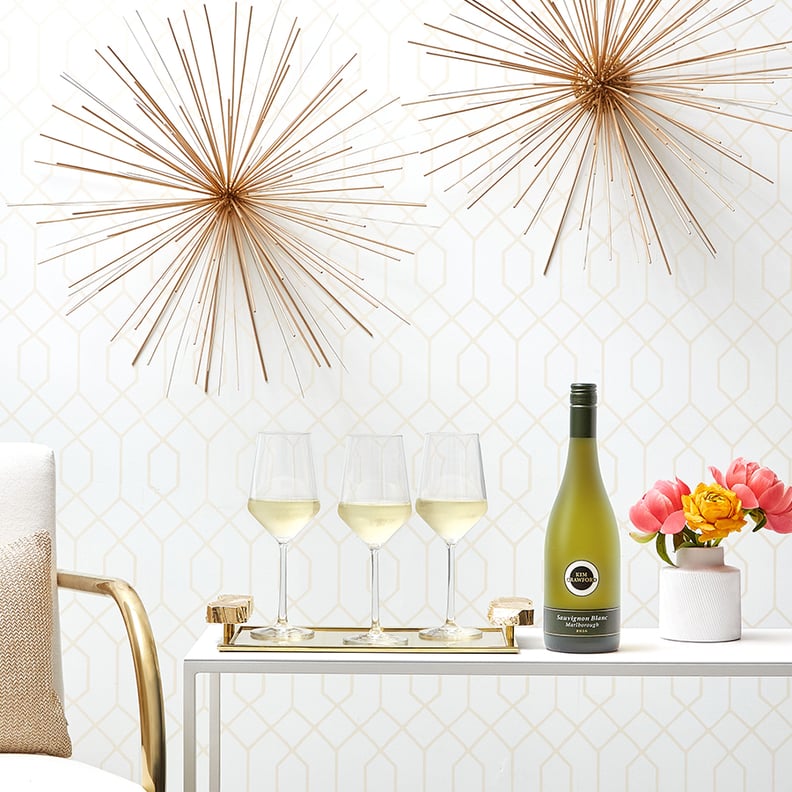 Style Your Space
After everything is beautifully clean, take some time to move furniture around, rearrange the knickknacks on the bookshelves, and generally refresh the style of your home. Even if you don't totally redo the feng shui of your place, a quick refresh can make you feel brand new.
Try arranging a scented candle, stylish coasters, and some small knickknacks on a decorative tray to make the coffee table feel purposeful, or putting wine bottles, bitters, and cocktail shakers together for a gorgeous bar cart vignette. An artfully arranged bar cart also shows off the sleek design of a Kim Crawford Sauvignon Blanc bottle nicely, so you're ready to host your next cocktail party.
Get more wellness tips and self-care advice on The Wine Down.