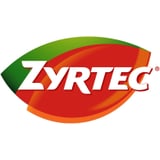 We teamed up with ZYRTEC® to encourage going all out this spring in your backyard and doing it all without the fear of allergies getting in the way.
The past year taught us to never underestimate outdoor space, whether it's your home's backyard or the neighborhood park, more than ever before: they gave us extra space to breathe, helped us feel a bit more normal, and ultimately became an expansion of the living room. In fact, (in not-so-surprising results) 90 percent of Americans now say their outdoor living space is more important than ever before.
As the winter season fades away, it's the perfect time to turn these spaces into your own personal oasis. That doesn't necessarily mean making a major renovation or expensive purchase — a few simple upgrades can absolutely do the trick. And to make sure you don't spend all your time outdoors sneezing, have ZYRTEC® handy to keep allergies at bay with powerful, 24-hour relief. Keep reading for six easy backyard tweaks, and then head outside!