These Premium Laundry Room Picks From Lowe's Make Elevating and Customizing Your Load So Easy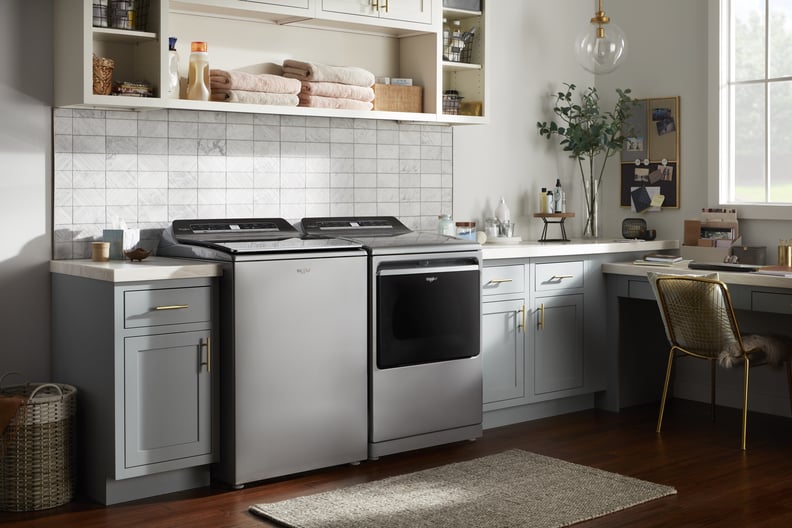 Lowe's
Lowe's
As POPSUGAR editors, we independently select and write about stuff we love and think you'll like too. If you buy a product we have recommended, we may receive affiliate commission, which in turn supports our work.
It's no secret that sometimes we loathe laundry. But, hey, it's a part of life, so why not find ways to make it something we look forward to? The key to making laundry day fun is by upgrading your space with innovative and beautiful appliances, decor, and storage. With the right tools, folding and fluffing can actually be a pretty good time.
Thankfully, Lowe's is your one-stop shop for finding everything from washers to shelving that will elevate your laundry room. Keep reading for our list of laundry items that will turn your laundry room into a space you love.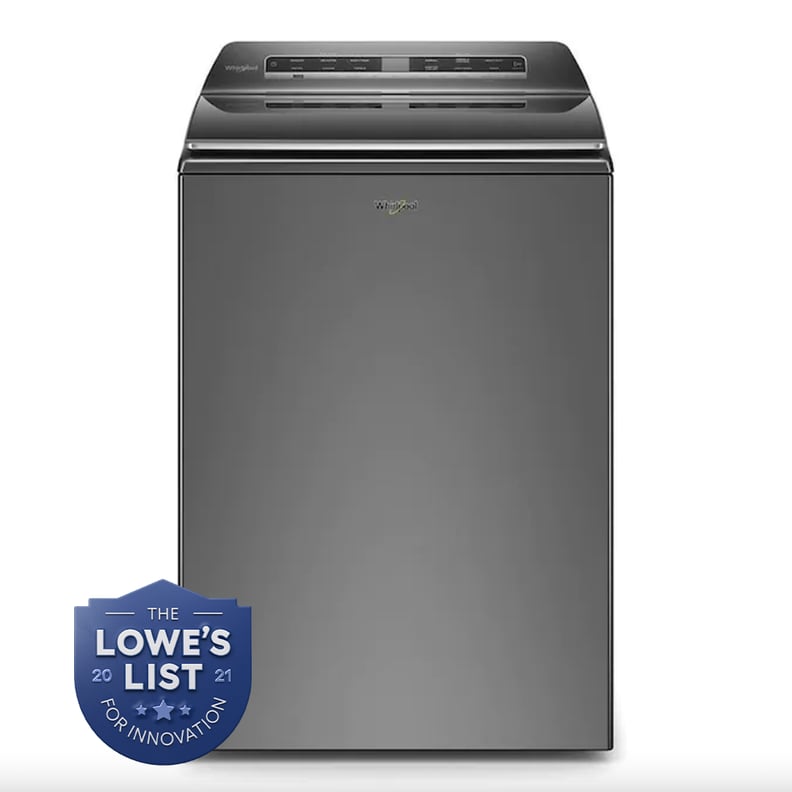 Whirlpool® Smart Top Load Washer With 2 in 1 Removable Agitator
The Whirlpool® Smart Top Load Washer is definitely at the top of list. Its impressive features have also earned it a spot on the Lowe's List For Innovation, a curated selection of the most innovative products Lowe's has to offer. When you see the Lowe's List For Innovation badge, you're seeing an item that not only goes beyond expectations, but is one of the best in its category.
This smart washer makes customizing your load easier than ever because of the industry-first two in one removable agitator, which lets you customize any load by easily swapping the agitator post in or out. With two ways to wash, it's twice the washer. Skip adding detergent to every load with the Whirlpool® Load & Go™ Dispenser and pretreat with a built-in, dual-temperature faucet and brush. And with the Deep Water Wash option, you'll get more water to help break down loose soils. To really set this washer ahead of the pack, smart features help you streamline your laundry routine*.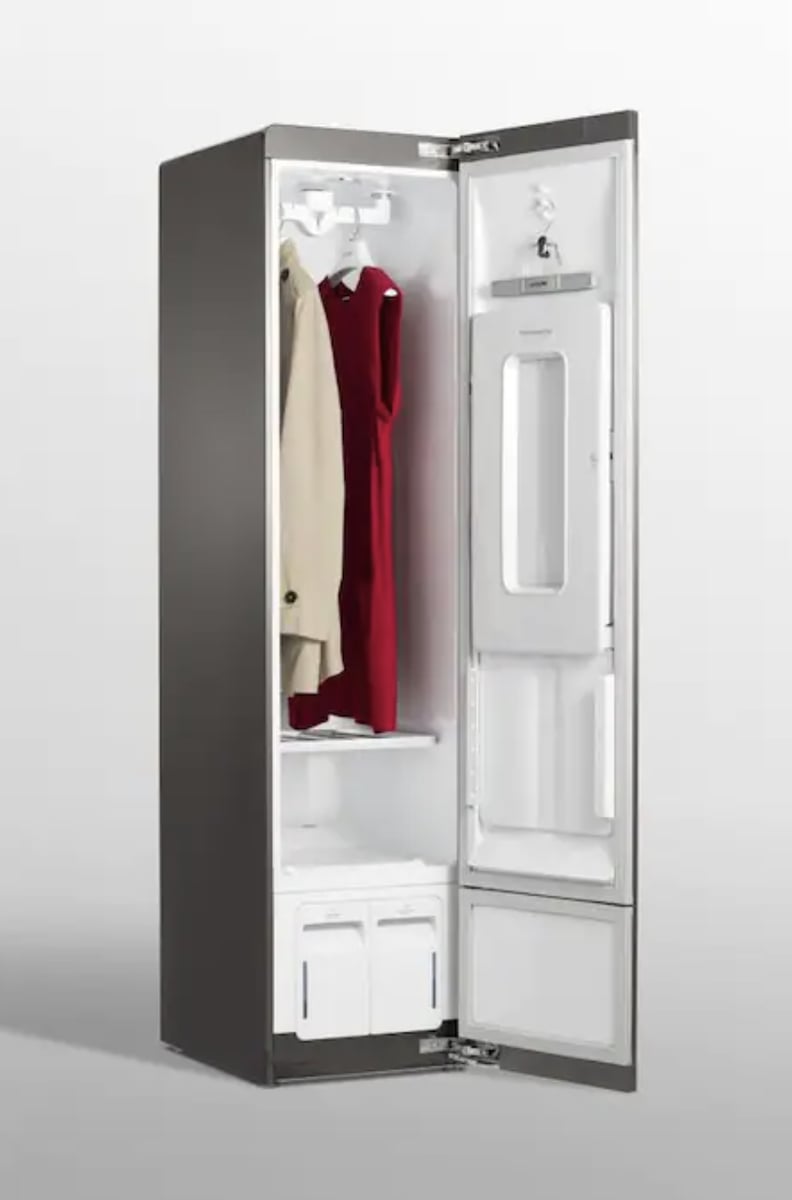 LG Styler Mirror Programmable Standing Fabric Steamer
The LG Styler Mirror Programmable Standing Fabric Steamer will keep your clothes smelling, feeling, and looking fresh for longer. It sanitizes clothes and reduces allergens — it's even been certified by the Asthma and Allergy Foundation of America for its superior performance in reducing bacteria and fungi by at least 99 percent. Not to mention it keeps those creases crisp and wrinkles smoothed.
Oceanstar Wood Laundry Hamper
A chic hamper is a must for an elevated laundry room. This Oceanstar Wood Laundry Hamper both looks pretty and is super durable. Plus, the handles on each side make it a breeze to move around if needed.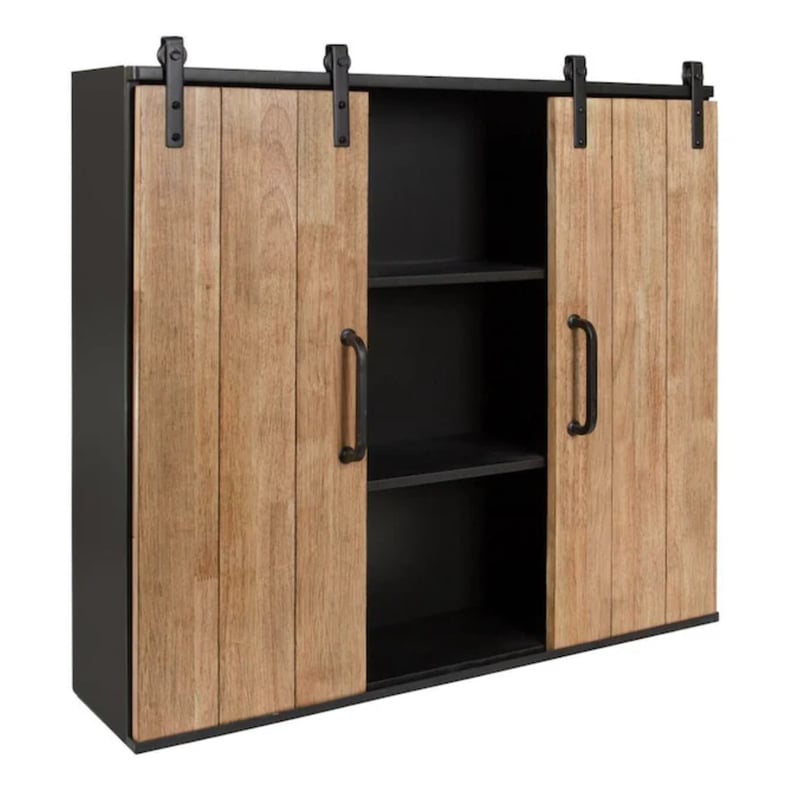 Kate and Laurel Wood Wall Cabinet
A good set of shelves is what really makes a laundry room function to the highest capacity. Something like this mounted cabinet from Kate and Laurel is a great solution if you want to hide those bottles of detergent and fabric softener. You could also fold your rags and keep your hand-held steamer or iron tucked away inside this cabinet for an uncluttered space.