Disneyland Just Debuted New Luxo Ball Mickey Ears, and They're Already Selling Out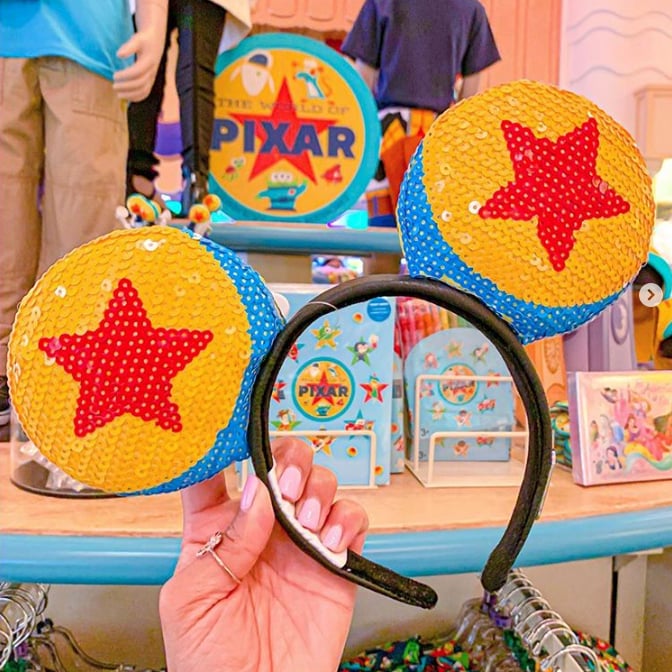 A new pair of Mickey ears just bounced their way into Disneyland, and they're even more amazing than we could have imagined! The Luxo Ball Mickey ears, which are modeled after Pixar's famous ball that's heavily feature in the Toy Story films, are covered in colorful sequins and feature an embroidered Luxo Lamp on one side of the band. They cost $30 and are already starting to sell out in shops all over the Disneyland Resort. Instagram user @code_word_disney said they were able to nab one store's very last pair and the cast member working said they could be restocked "any day."
Once you do have your hands on a pair, here's a pro tip: head over to Pixar Pier for a photo shoot in front of some of the best Instagram walls in the park. For more photos of these adorable ears, keep scrolling!