Made In Nonstick Cookware Set Editor Review
My Daily Eggs Flip, Slide, and Cook Evenly With This Nonstick Set
As POPSUGAR editors, we independently select and write about stuff we love and think you'll like too. If you buy a product we have recommended, we may receive affiliate commission, which in turn supports our work.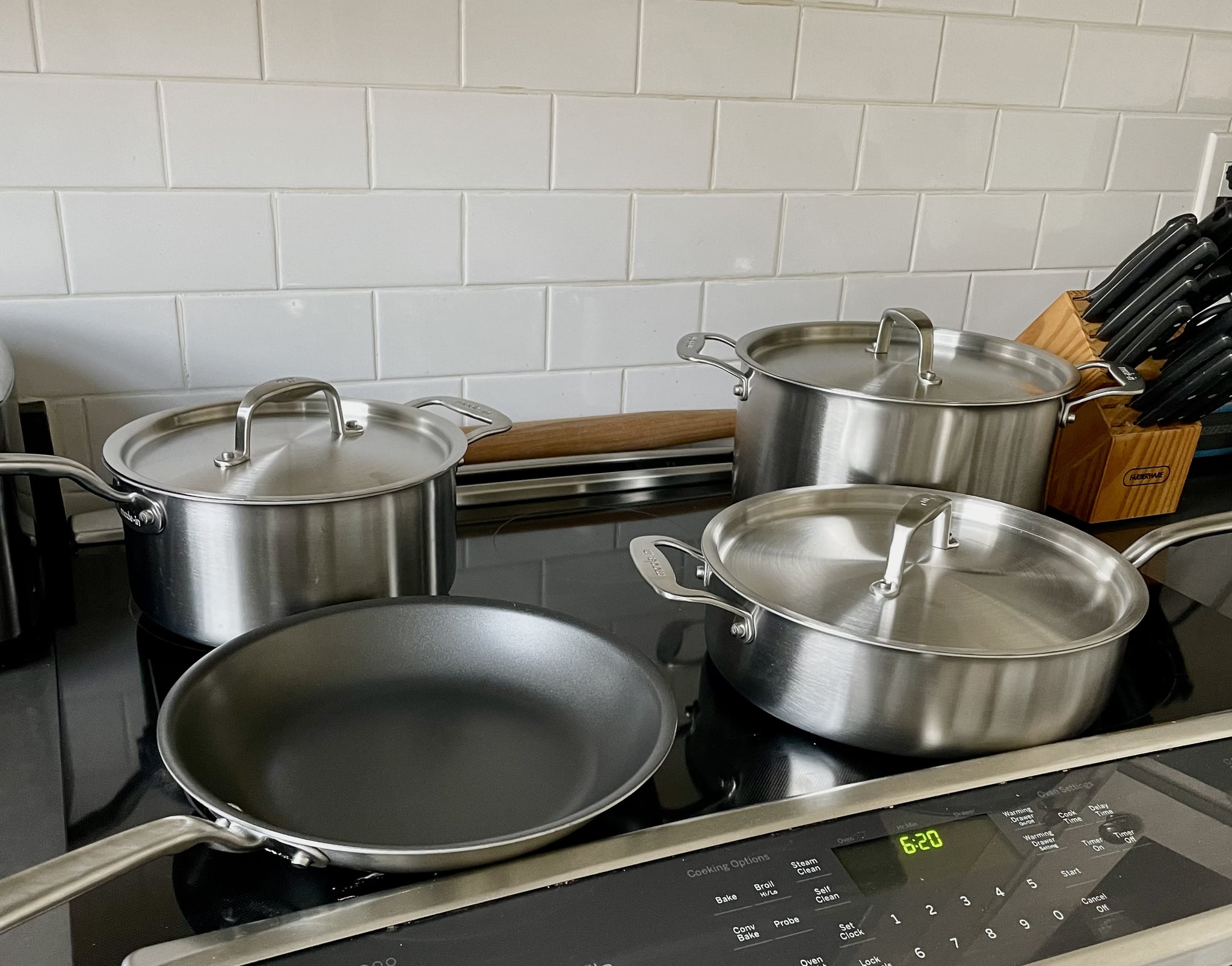 It's my duty as shopping editor to test new items, and after ripping the seven-piece Made In Non Stick Set ($525, originally $629) of pots and pans out of the box and making myself breakfast, I knew I was in over my head — in a good way.
I started with the set's frying pan, which allowed me to flip, slide, and evenly cook my eggs with ease. The difference it made to my eggs was almost shocking — and I make eggs daily. For dinner, I made grilled chicken, which browned quickly and evenly and came out as soft and juicy as I could have asked for. It no longer felt like luck — this was a truly high-quality pan. It made me question my self-described "bad cook" identity — had it just been my cookware this whole time? That's how good this set is: it will make you a better cook.
What Is the Quality of Made In's Nonstick Set?
The quality of this set — which includes a stock pot, a saucepan, a saute pan, a frying pan, and a stock pot — is unmatched. The pots and pans have some weight to them, but not so much that it's over the top — just enough that you can tell it isn't some cheap set you bought online. The handles rest nicely in your hands, and the pots and pans heat evenly and wash off in seconds. The nonstick cookware is also nontoxic and made in the US. It features a high-performing layer of Teflon so that nothing sticks, and it's made with a clad construction to ensure that each pot and pan stays in tip-top condition. It's not dishwasher safe, as that can damage its nonstick coating. It's recommended that you use wooden or silicone utensils to protect the pan from unwanted scratches. In short, high-quality cookware requires a bit of maintenance — but it's well worth the delicious, well-cooked food.
How Well Does Made In's Nonstick Set Work?
This set cooks incredibly well. Its heat distribution goes above and beyond my expectations (I have an electric stove, for reference), its nonstick coating makes it easy to rinse off, and while I have found some slight marring, it doesn't seem to have affected its ability to cook. It's safe to use on all stovetops and oven-safe up to 500 degrees. This set makes me a better cook: not only do the pots and pans perform brilliantly, but they're also beautiful to look at. Sear, sauté, and throw this set in the oven: it can do it all. So far, I've concocted sauces and soups; seared salmon and chicken; and made eggs, pasta, and more with this set. I can't wait to keep using it — and based on its 9,000-plus five-star reviews, I have a feeling I'm in for a treat.
Rating:
Image Source: POPSUGAR Photography / Haley Lyndes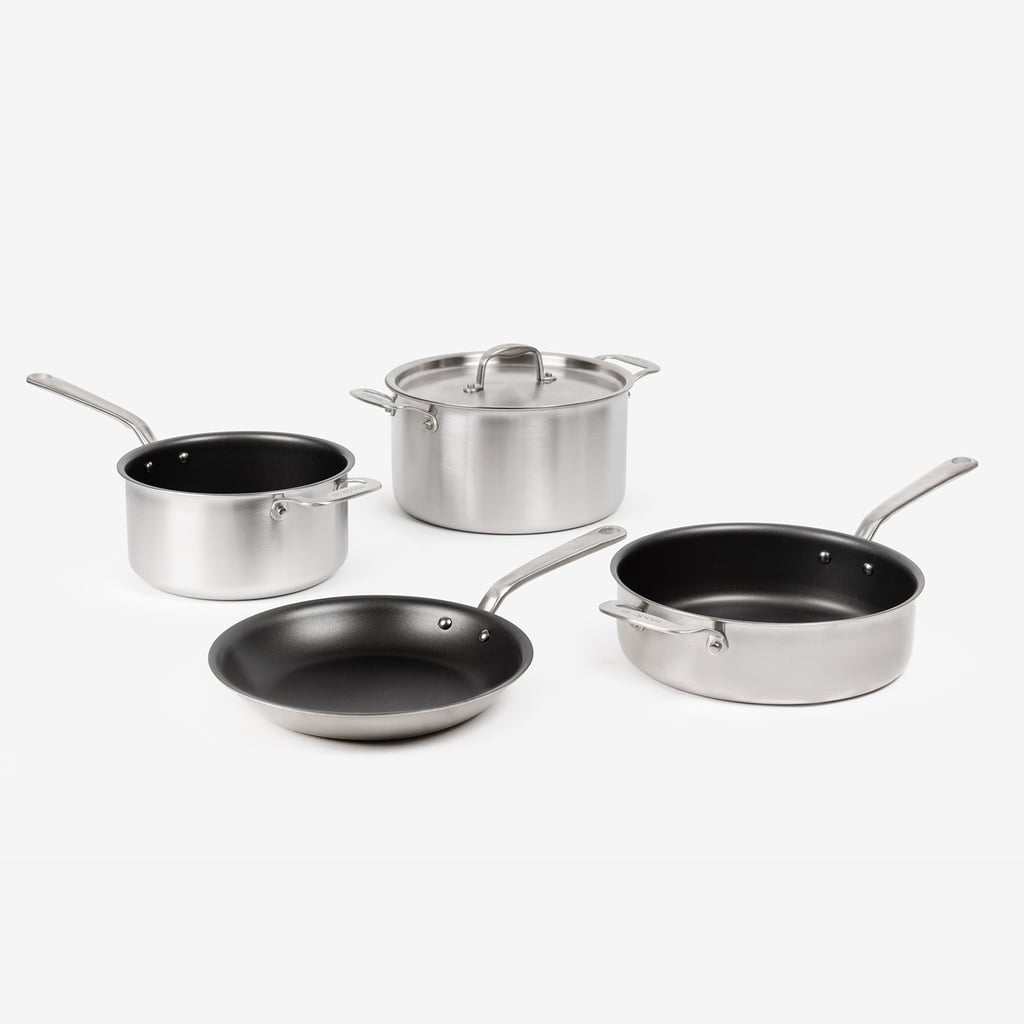 Made In Non Stick Set
$525
from madeincookware.com
from madeincookware.com
Buy Now