What Mercury in Gemini Means For Your Zodiac Sign
Mercury Re-Enters Gemini This Month, and It Could Be Transformative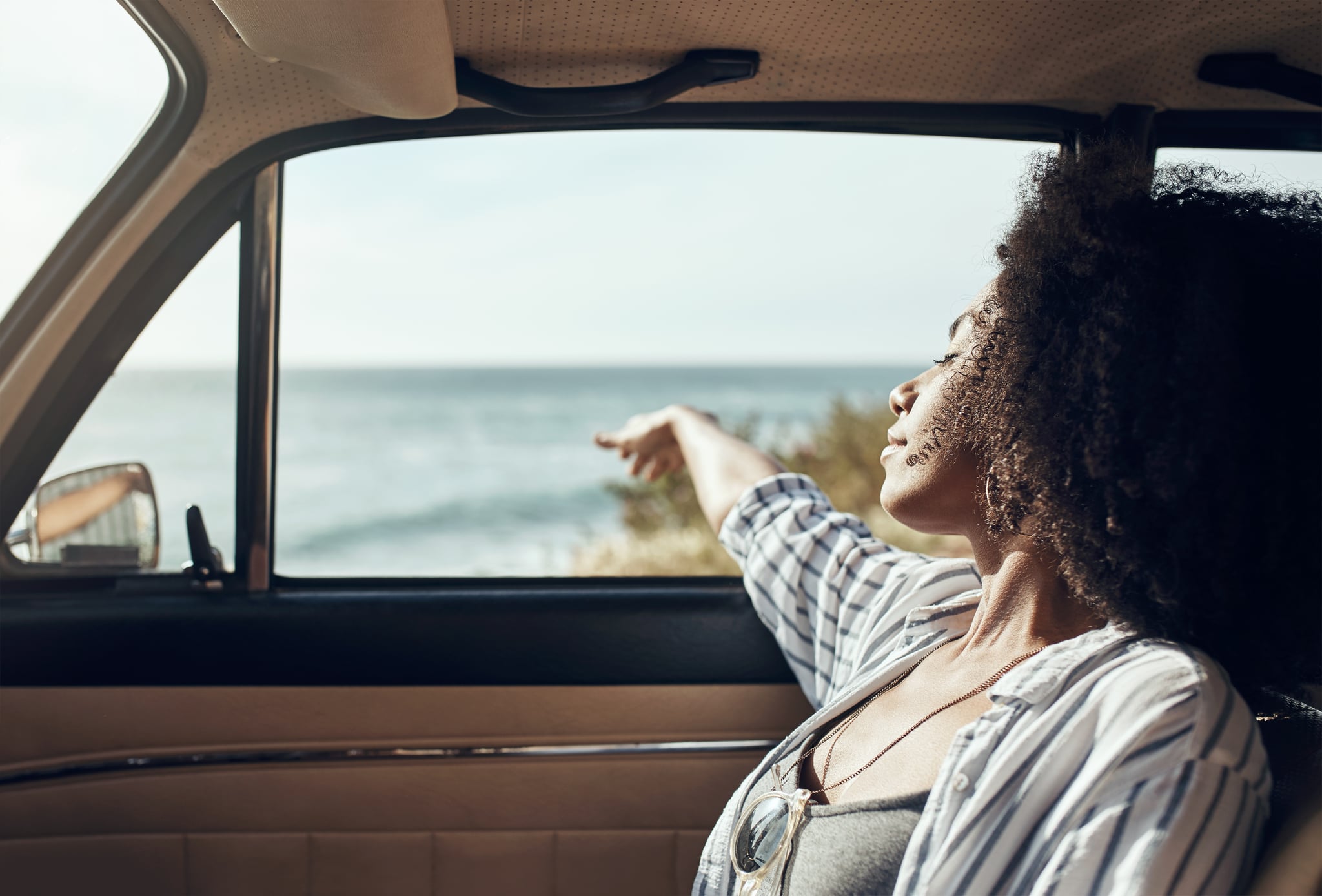 With Mercury retrograde in the rearview mirror as of June 3, you might feel like you can finally start to move forward and really build momentum. After all, while the planet of communication moves backward, not only does technology go haywire and transportation get hairy, but plowing ahead can be infinitely tougher than usual. That's the work of the transit's signature delays and miscommunications, as well as retrogrades' tendencies to promote reflection and revision over breaking new ground.
Thankfully, a planetary antidote is on its way. Come Monday, June 13, Mercury will re-enter Gemini, the mutable air sign that it rules. And yes, you might feel like you're experiencing déjà vu of whatever was happening back between April 29 and May 22, when Mercury was last in the sign of the Twins. But this time, Mercury is moving at full speed, which is wonderful news for any undertaking that requires travel or simply getting your point across. Here's everything you need to know about Mercury in Gemini in 2022.
What Does It Mean When Mercury Is in Gemini?
Mercury — which oversees not only communication, transportation, and technology but also how we express ourselves and take in information — is the ruler of Gemini, the third sign of the zodiac. In other words, when it moves through the sign of the Twins, it's right at home, or in its domal dignity. Particularly snuggly in one of the sign it rules (the other being mutable earth sign Virgo), the planet's effect is amplified. In short, it's able to do its job more effectively because it's comfortable in Gemini.
That said, Mercury in Gemini energy is buzzy, chatty, curious, and social. The mutable air sign can spur your desire to connect with others and gather all the information available to you — then disseminate it, stat. And because Mercury is incredibly cerebral and Gemini has a perpetual appetite for interaction, this combo can crank your mental energy — and social calendar — up to astronomical levels.
If you're over the slowed-down pace of life that's been brought on by Mercury retrograde and its trip through Taurus, Mercury's time in Gemini will feel like a breath of fresh air. Finally, you'll find it easier to make spontaneous plans, strike up impromptu conversations, make new friends, and maybe even learn something new.
Mercury in Gemini: What to Expect in 2022
Mercury will move through Gemini for the second time between June 13 and July 5. And as it enjoys its stay at its home base, it'll connect with other planets, setting up various noteworthy astrological events. A few worth mentioning:
On June 20, Mercury will form a friendly sextile to Jupiter, the planet of luck and abundance, which recently kicked off a months-long stay in Aries. Jupiter expands everything it comes in contact with, and in this case, it'll make it easier to capitalize on the high mental energy that's synonymous with Mercury in Gemini. A spontaneous meeting with a colleague or run-in with a friend could lead to a successful brainstorm or job opportunity.
On July 2, Mercury first forms a harmonious trine to taskmaster Saturn, the planet of boundaries and commitment, in Aquarius, setting the stage for serious but productive conversations. Then, that same day, it'll square off against Neptune, the planet of mysticism and dreams, which could feel a little bit like a flashback to Mercury retrograde, giving way to confusion. Let's just say it's not necessarily the best day to sign on the dotted line — but certainly, you could lay the groundwork for doing so once you have more clarity.
Read on to learn how Mercury's second trip through Gemini in 2022 will affect your birth chart and zodiac sign. Be sure to read not only your sun sign but also your rising and moon signs.
Aries (March 20-April 19)
Mercury in your third house of communication is basically like the match that lights a ridiculously vibrant fire for your social life. Whether you want to go on impromptu weekend road trips with your besties or make new business connections, this moment will allow you to make it happen without question. You might also be inspired to buy every title on your summer reading list and go to town reading as much as you can.
Taurus (April 20-May 20)
Mercury's time in Gemini illuminates your second house of income, making this a fantastic moment for talking about what you want to achieve financially; learning more about ways you can invest, save, or pay down debt; or connect with potential new employers or clients. If you happened to get the ball rolling on a project back in late April and early May but had to put the brakes on for whatever reason (cough retrograde), you'll find you can cruise through one green light after another now.
Gemini (May 21-June 20)
Mercury is your ruler and guiding light, Gemini, and when it's in your sign, you could feel like everything that brings you joy is available to you — especially after enduring a slog through a retrograde partially in your sign. Now, you can finally express your big ideas, connect with people close to your heart, and, ideally, propose and launch major projects that you've had to hold off on. You could also feel more productive and creative, thanks to all this heightened mental energy, so don't hesitate to dive into a large-scale endeavor.
Cancer (June 21-July 22)
Mercury's time in Gemini isn't quite as social for you as it might be for others, Cancer, and that's the result of the planet of communication moving through your 12th house of spirituality, the quietest sector of a person's chart. Instead, your dreams could be more vivid, and you might feel like you're mulling over seeds of ideas that could ultimately become something, you're just not sure what yet. Let it simmer by carving out quality time for journaling or meditating. By the time Mercury enters your sign on July 5, you'll be on your way to sharing.
Leo (July 23-Aug. 22)
With Mercury moving through your 11th house of networking, it's easier to connect with — and feel connected to — your friends, your neighbors, your colleagues, and especially any teams or clubs you're a member of. You can easily strike up productive idea-generating sessions, come up with game plans that require collaboration, and work even more effectively than usual as a member of a group. The 11th house also oversees long-term wishes, so don't be surprised if you're more readily able to communicate — and manifest — those now.
Virgo (Aug. 23-Sept. 22)
While it moves through Gemini, Mercury — which also happens to rule your sign — spends time in your 10th house of career and public image. If you didn't already feel the warm glow of the spotlight during Gemini season, get ready to feel it now. You'll be invited to be a spokesperson for an organization you're a member of or give a key presentation in front of your company. And for your efforts and rock-star-level communication savvy, you're sure to earn a round of applause, which, yes, you absolutely deserve.
Libra (Sept. 23-Oct. 22)
You'll take any excuse for a party, obviously, but this time of year really inspires you to go full Gatsby. Thankfully, Mercury's trip through your ninth house of adventure and higher learning is an opportunity to pack your calendar with not only soirées galore but also long-distance trips (hello, revenge travel) and even opportunities to connect and learn with others through an ongoing online class or regularly scheduled seminar. Basically, broadening your horizons will be easier — and more fulfilling — than ever through this transit. And you could also be inspired to get out of your comfort zone.
Scorpio (Oct. 23-Nov. 21)
Mercury's trip through Gemini lights up your eighth house of emotional bonds and sexual intimacy, which is actually the house that your sign rules, so it's familiar territory. Although your instinct is usually to play your cards close to the vest and remain as private as possible, you also want to connect on a deep, meaningful level with your nearest and dearest, and that's exactly what this transit can help you do. Mercury can bolster your ability to open up, be vulnerable, and explore uncharted intellectual — and then, perhaps physical — terrain within your closest bond.
Sagittarius (Nov. 22-Dec. 21)
Although you'd usually prefer to be in the spotlight entertaining a group of friends and admirers, connecting on a more intimate, one-on-one level might appeal more than usual now, thanks to Mercury moving through your seventh house of partnership. In fact, you'll do best if you pour mental energy into work that can best be done by pairing up, like collaborating with a business partner, diving back into dating, or catching up with your BFF. You'll find that by leaning on one another, you'll come out even stronger and more successful.
Capricorn (Dec. 22-Jan. 19)
Mercury in Gemini brings a lot of buzzy, cerebral energy to your everyday hustle because it lights up your sixth house of daily routine. So whether you've been wanting to try out new workout studios in your neighborhood, add more clients to your roster, or commit to meditating regularly, you'll have plenty of support from the messenger planet. You'll also have an amplified ability to pick up new skills that you can put into practice on a day-to-day basis.
Aquarius (Jan. 20-Feb. 18)
With Mercury in Gemini and your fifth house of romance and self-expression, sharing what's in your heart could come more naturally now. If you're single, consider writing exactly what you want in your app profile, and you'll end up mesmerizing matches with your colorful, conversational, and charming voice. If you're attached, flirty texting banter with your partner or sweet nothings whispered on the couch could bring you even closer. And outside of your love life, you could find that a creative passion project you've been wanting to get into now has serious legs.
Pisces (Feb. 19-March 20)
With Mercury in your fourth house of home life, which also oversees everything related to your inner life and emotional roots, this period could be truly productive for getting in the weeds of deep-seated feelings through therapy or another mental health practice. And if you've been batting around the idea of talking through an ongoing concern or heartfelt need with a loved one, you'll be even more confident about what you want to say and how you're going to say it. Whatever you're feeling can be more readily translated into words, leading you down a healing path.