What the May-June 2022 Mercury Retrograde Means For You
This Upcoming Mercury Retrograde Is Going to Be a Communication Clusterf*ck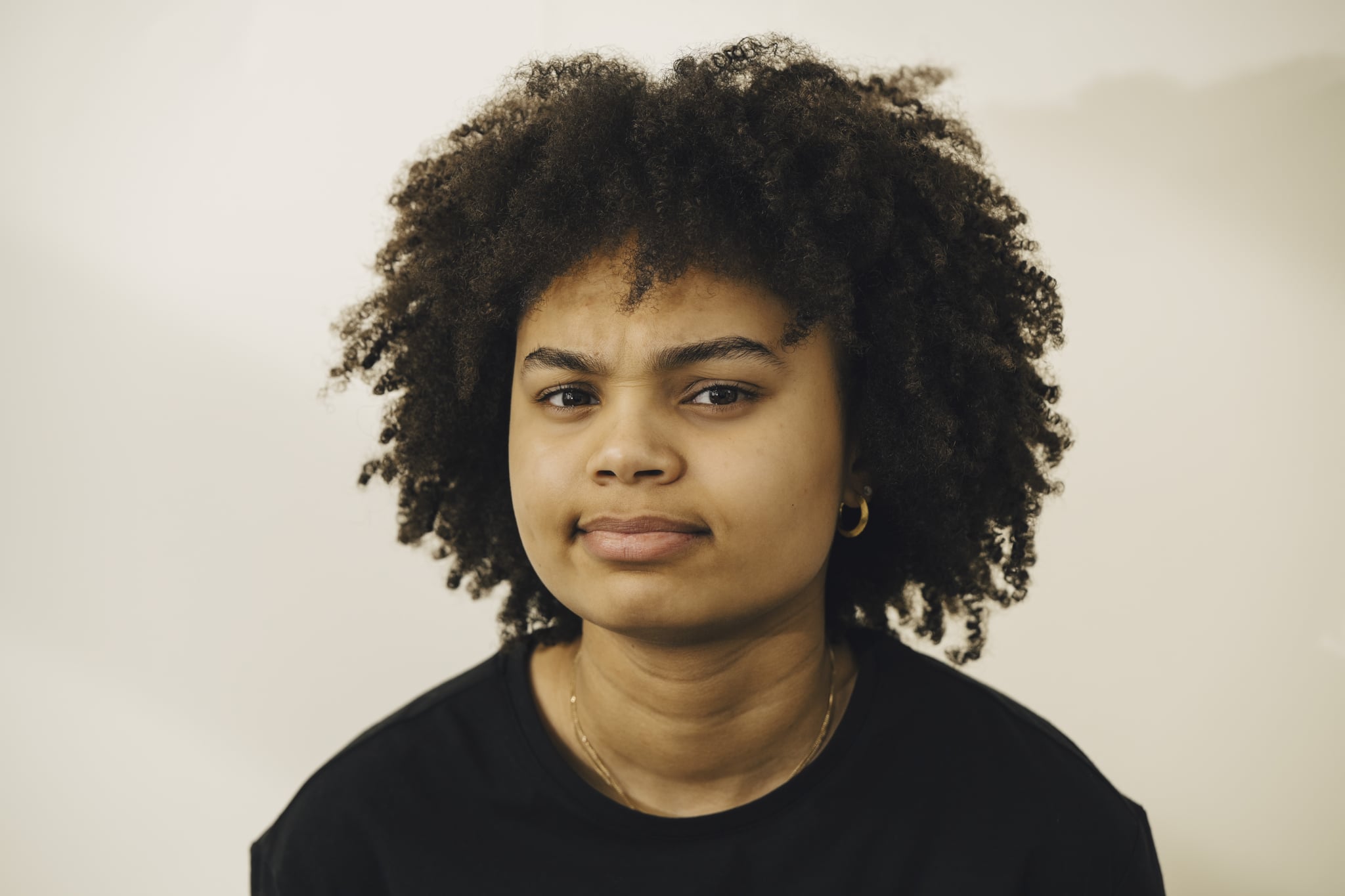 The wise Lindsay Lohan once said, "I'm tired of rumors starting." That's about to be the collective mood for this upcoming Mercury retrograde — the second of four Mercury retrogrades in 2022. From May 10 to June 3, Mercury will go retrograde from Gemini to Taurus. What does that mean for you? It's time to squash any miscommunication.
"We're going to experience the classic misunderstandings and slows in productivity," Narayana Montúfar, astrologer and author of "Moon Signs: Unlock Your Inner Luminary Power", predicts for this upcoming retrograde. "I'm seeing the beginning of this retrograde as not so bad. . . . But when it starts getting into Taurus, that's when things are going to get funky."
Thinking of this retrograde as two halves will make it easier to understand what's going down and who's going to be affected, Montúfar says. The first half runs from May 10 to 21, and the second half May 22 to June 3. It's also important to look at the pre- and postretrograde shadow periods to analyze what the upcoming Mercury retrograde will mean for everyone, Lisa Stardust, astrologer and author of "Love Deck: The Love Deck," says.
Retroshade Has Been Thrown
Before we dive into what's to come on May 10, let's address the elephant in the room: what on Earth has been going on?
If you've been feeling like things have been weird lately, that's what happens during the Mercury "retroshade" period, Stardust says. Retroshade is a phrase the astrologer coined to describe the two-week shadow period that occurs before and after the official Mercury retrograde.
Feeling like you've been talking to a wall? Gotten into a heated argument recently? Stardust says that this preretrograde shadow period could be to blame. These communication battles are indications of the events that are going to come to fruition in the next few weeks, Stardust says.
What to Expect During the May to June 2022 Mercury Retrograde
Mercury will start to retrograde on May 10 in Gemini. Mercury rules Gemini, so according to Montúfar, the effects of the retrograde won't be too bad at first, since Mercury is "happy" in that sign. But that's not all that's coming.
"When Mercury is retrograde in Gemini, a lot of information becomes misconceived and misunderstood," Stardust says. Expect an uptick in faulty communication and a smattering of gossip during the first half of this Mercury retrograde. Both astrologers agree that while miscommunication is bound to happen, it won't be as bad as when Mercury officially retrogrades into Taurus on May 22. That's when sh*t will really hit the fan.
When Mercury moves into Taurus, Stardust and Montúfar agree that we'll all be feeling more frustrated and confrontational. "Mercury in Taurus is very stubborn and doesn't really see the other perspective," Stardust says. "So when it's retrograde, there's going to be more people doubling down on their views and not wanting to see the perspectives of others."
This stubborn energy could also cause issues with authority figures in your life, including parents, bosses, and governments. "Mercury will be forming (a close) square with Saturn," Montúfar explains. "Saturn rules things that have a little bit of power over us and also things you need to do and have to do in order to keep your life in motion and working correctly."
What do most of us use to keep our lives in working order? Technology — and yes, that's going to get f*cked with, too. "Saturn is in Aquarius, and Aquarius rules technology," Montúfar notes. As a result, our online and in-person communities might soon be filled with gossip and experience a slowdown in productivity due to the tempting distraction of getting involved in the drama. "We're also going to want to argue back with people and really take control of the information that's being put out there," Stardust says.
This combative feeling is going to last beyond the retrograde's end on June 3, according to Stardust. During the postretrograde shadow period, she predicts people still won't want to be held accountable for their actions.
Which Signs Will Be Affected by This Mercury Retrograde?
Both Gemini and Virgo are ruled by Mercury, so they're definitely going to feel the effects of this (and every) Mercury retrograde, Stardust says. As for the other 10 signs, Montúfar says that the retrograde's effects are going to be "half and half" in terms of who will feel it the most. She says that from May 10 to 21, Gemini, Virgo, Sagittarius, and Pisces will get hit harder. Then, between May 22 to June 3, Taurus, Leo, Scorpio, and Aquarius should brace themselves.
"Taurus is probably going to get it the most, just because they've been really feeling unsure about relationships," Stardust says. If that's you, make sure you're clear about your intentions when communicating with your partner(s).
Aries, Cancer, Libra, and Capricorn will be the only signs to "get out of this one," Montúfar says. So, y'all can breathe easier than the other signs — but know that you're not completely in the clear, because Mercury retrograde still has the power to affect everyone.
How to Escape the May to June 2022 Mercury Retrograde Unscathed
While everyone will feel this retrograde to some degree, there are things you can do to lessen the impact. For the first half of the retrograde (May 10 to May 21), both astrologers agree that not jumping to conclusions and delivering clear communication will help you make it through. The second half (May 22 to June 3), however, might require a little more elbow grease.
According to Montúfar, we're going to have to work harder — and probably longer — to get things done. But all of that work won't be for nothing. "The connection with Saturn is going to be really helpful," Montúfar says. This time will allow all of us to figure out "what to focus on and not try to do too many things at once." (If you've been working on saying "no," this is for you.)
Even with the rumor mills churning, everyone can survive their retrogrades, Stardust says. When in doubt, "take a step back to reassess what's going on," she says. "The biggest thing people need to do is to think before they react and also have more patience." Which, honestly, is pretty solid advice whether Mercury's retrograde or not.