Advertiser Content From
CVS
You Can Now Expect to Pay 25 Percent Less For CVS Health Brand Period Products
Advertiser Content From
CVS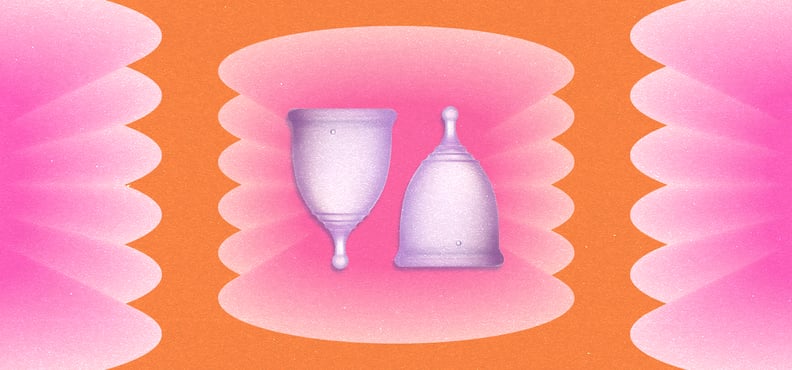 As POPSUGAR editors, we independently select and write about stuff we love and think you'll like too. If you buy a product we have recommended, we may receive affiliate commission, which in turn supports our work.
People who have periods need access to period products every month. But have you ever wondered why they're taxed as "nonessential" items in some states, while other essential health products, such as toilet paper, are usually tax exempt? It's called the menstrual tax, or tampon tax, and it's time to put an end to it. And CVS agrees — because nobody should pay an unfair tax on products they may need every month.
Starting in October and in partnership with Period Law and PERIOD, the brand is helping to increase access to all period products by paying the tax on them where and when possible, with the goal to eliminate the tax nationwide*. On top of that, the prices for CVS Health-brand period products specifically will be reduced by 25 percent** in core CVS Pharmacy locations.
In a similar vein, the brand is also taking a stand on the pink tax because it's the right thing to do. (The pink tax doesn't apply to period products since there isn't an equivalent category for men or people who don't have periods.) It may be 2022, but unfortunately, in many states, gender-based price inequities still exist, with products traditionally marketed for women costing more than products traditionally marketed for men. At CVS, products like razors and deodorants are evaluated for unequal pricing because women shouldn't pay more than men for the same thing.
Ahead, shop CVS Health period products at reduced prices!
*Effective October 5, 2022, CVS® will pay applicable sales tax on period products on our customers' behalf in 12 states. In certain states, organizations cannot pay taxes on behalf of customers. Exclusions apply. Visit CVS.com/Women for details on active states, which are subject to change.
**Qualifying period products include CVS Health® and Live Better™ by CVS Health brand tampons, menstrual pads, liners and cups at core CVS Pharmacy® locations. 25% reduction from regular retail price (does not reflect promotions or sales), effective dates on or before October 13, 2022. Visit CVS.com/Women for details.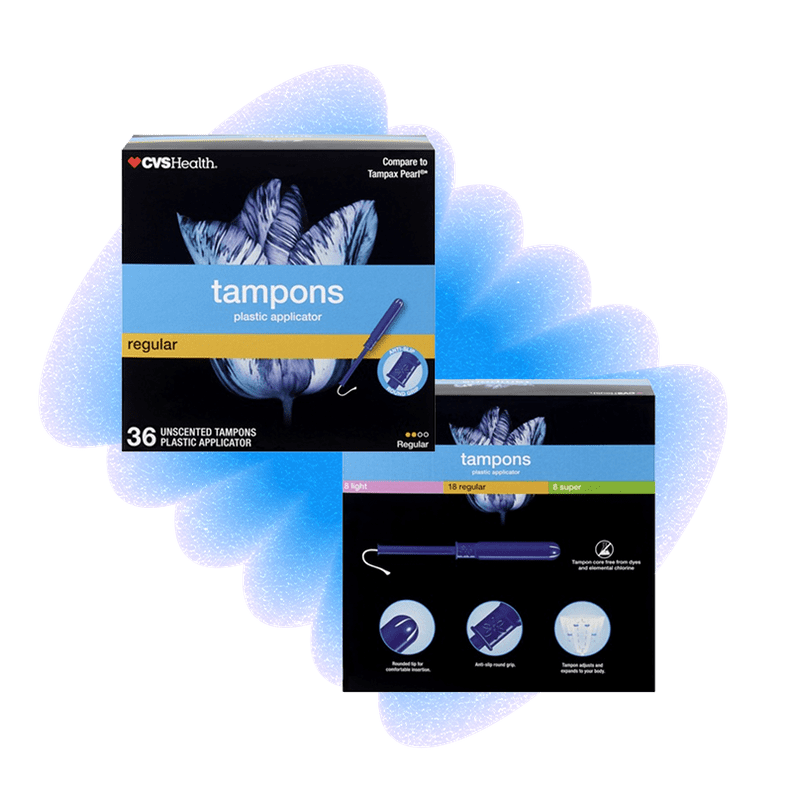 Tampons
Listen, we don't ask for a lot from our tampons as long as they help get the job done. These tampons are absorbent and durable, with multiple absorbency ranges to fit your flow.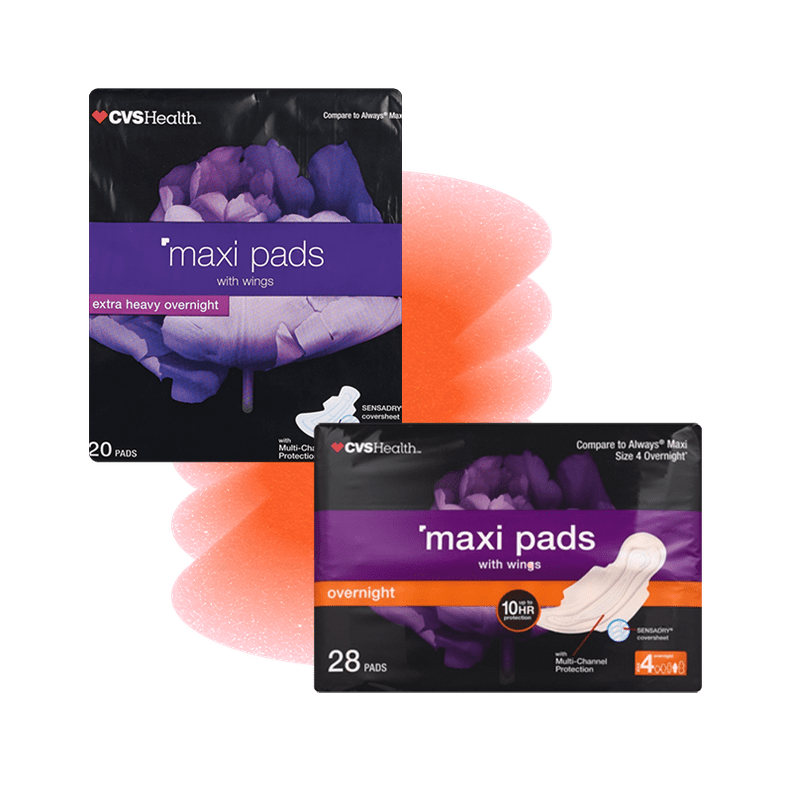 Maxi Pads
If you prefer to forgo tampons, these maxi pads with wings are the ideal option. The wings help keep the pad in place and increase protection against leakage during the night.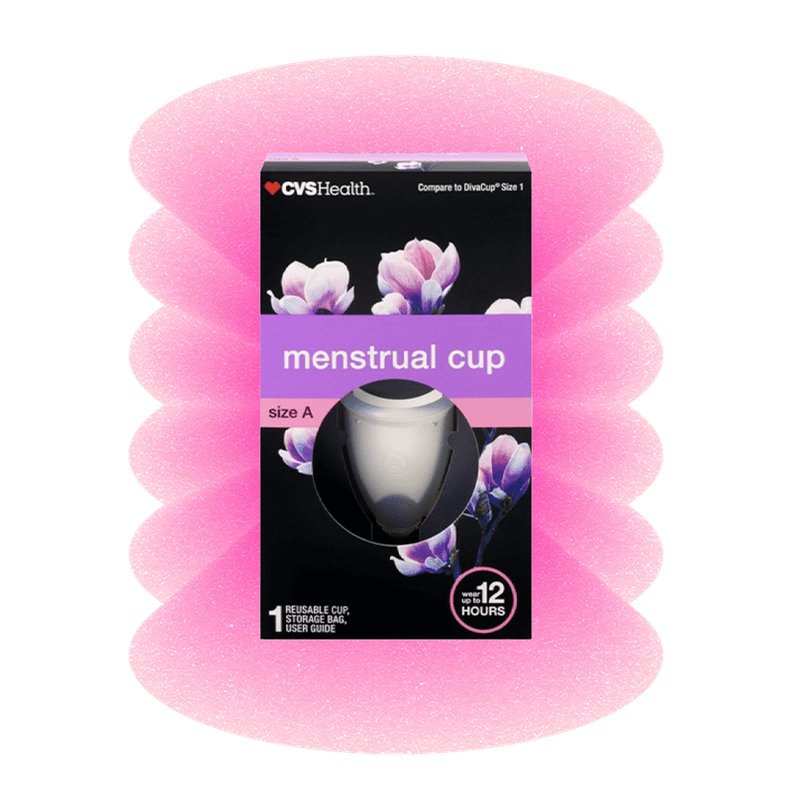 Menstrual Cup
For a sustainable (and economical!) option, turn to a reusable menstrual cup. There is a bit of a learning curve with menstrual cups, but once you get the hang of one, you'll wonder how you ever lived with any other method.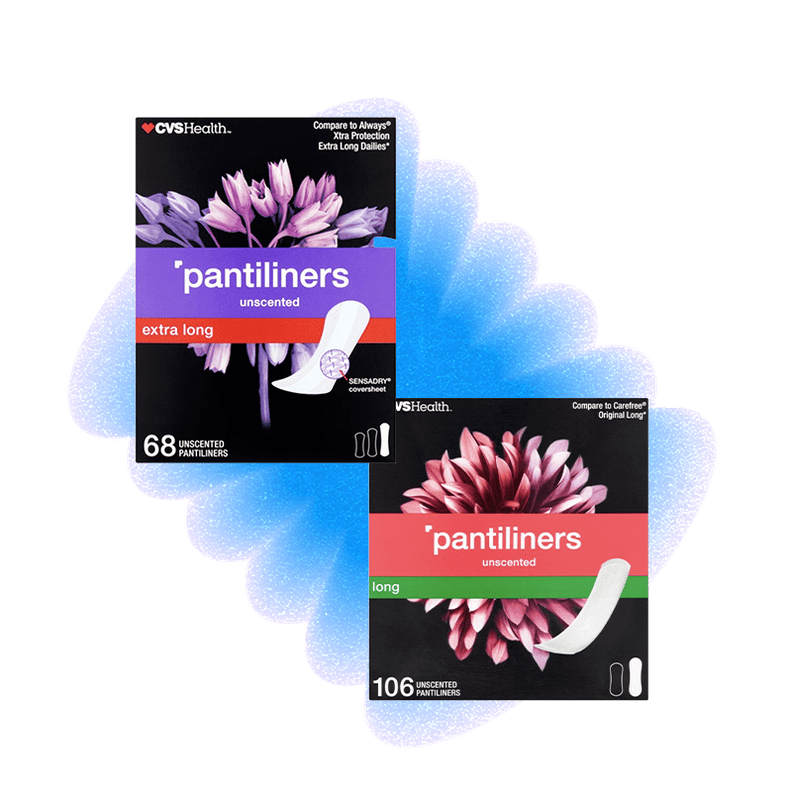 Liners
For lighter-flow days or everyday protection, these panty liners will help keep you dry and comfortable. Plus, the extralong profiles mean you can wear them to sleep, too, if needed.