This Pink Lake in Australia Looks Like a Pool of Bubblegum, and We Want to Jump In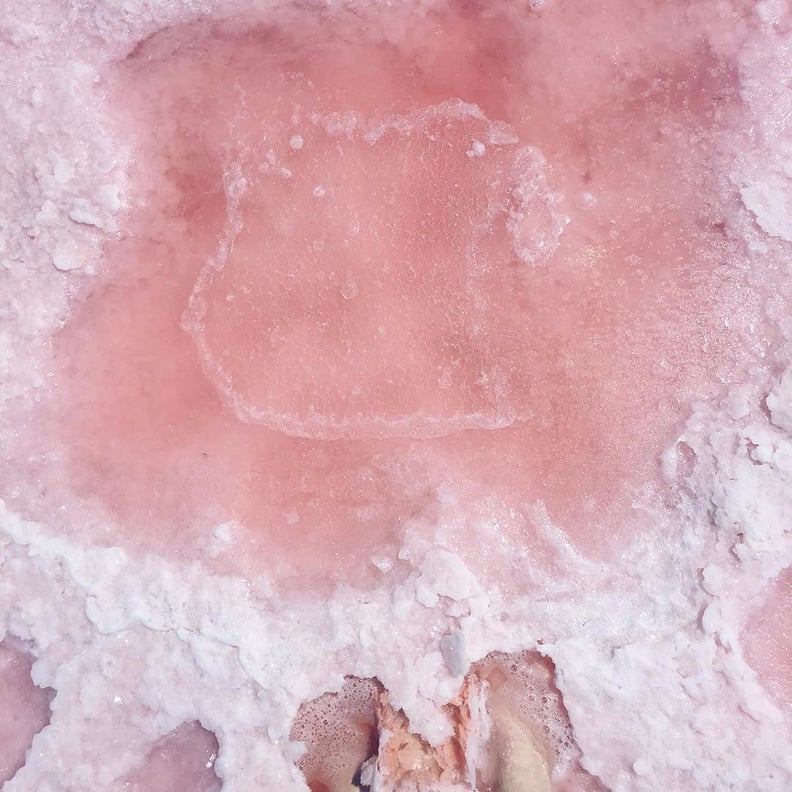 It's true — millennials are traveling more for photo ops to post on social media, according to research, but Australia's pink lakes are well worth visiting for the 'gram. Western Australia is home to multiple bubblegum-like bodies of water, including Pink Lake (near Esperance) and Lake Hillier (part of the Recherche Archipelago).
Middle Island, where beautiful Lake Hillier is located, can be reached by a boat tour or a scenic flight. The lake stretches about 1,969 feet long, surrounded by a strip of sand and eucalyptus trees. Scientists believe the water's bright pink color comes from bacteria living in the salt crusts.
Pink Lake's hue can be attributed to the water's algae, which turns it into a soft pink shade in certain weather conditions. Although the lake itself is a sight to see, it doesn't hurt that it's also set against beautiful coastal scenery.
Who knew bacteria and algae could be so damn pretty? Check out the photos ahead!