Target's Sun Squad Pool Floats Are Back in Stock For Summer
As POPSUGAR editors, we independently select and write about stuff we love and think you'll like too. If you buy a product we have recommended, we may receive affiliate commission, which in turn supports our work.
Let's set the scene: it's 80 degrees without a cloud in the sky, and nothing sounds better than catching some rays while keeping cool and relaxed. You grab your refreshing cocktail (or mocktail) and a trendy pool float and hop in the water — and suddenly, all your worries wash away. Sounds nice, doesn't it? Summer is just around the corner, and it's time to start planning for days just like this one — pool float included. And no, you don't need an actual pool to do this.
Floats can be used in all bodies of water, and lucky for you, Target has some extra-cute ones at an affordable price. These floating devices are the real deal and range from an oversized sloth to a doughnut-shaped tube. Pick up one of these cute floaties for yourself and start planning your next Instagram pic — I promise you the trip to Target is worth it.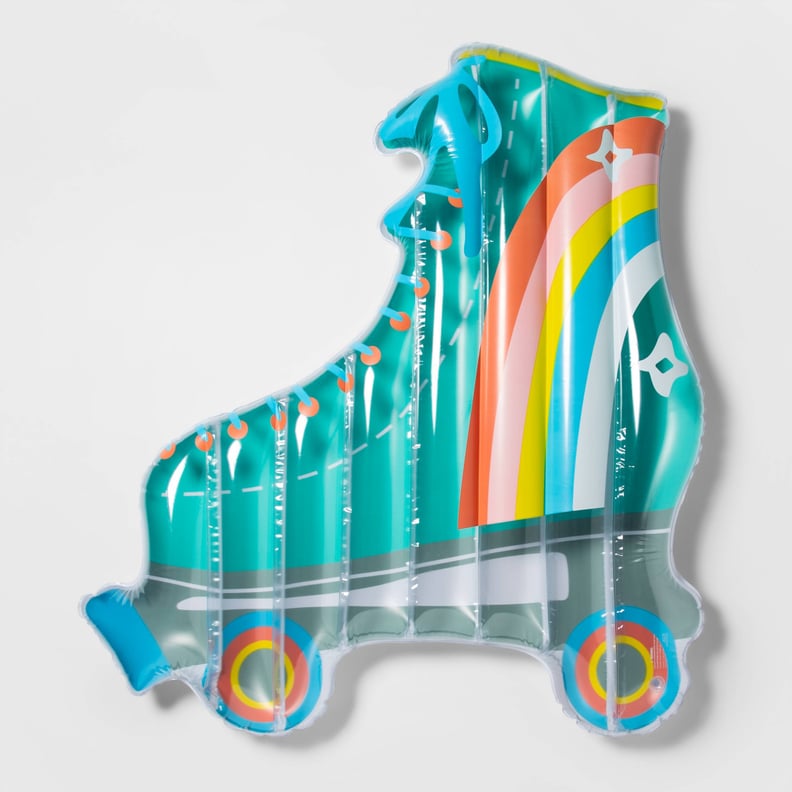 A Retro Float: Pool Float Roller Skate
Enjoy a sunny day at the lake or pool with this Pool Float Roller Skate ($20). The oversized roller skate is easy to lie on and has a retro, colorful motif.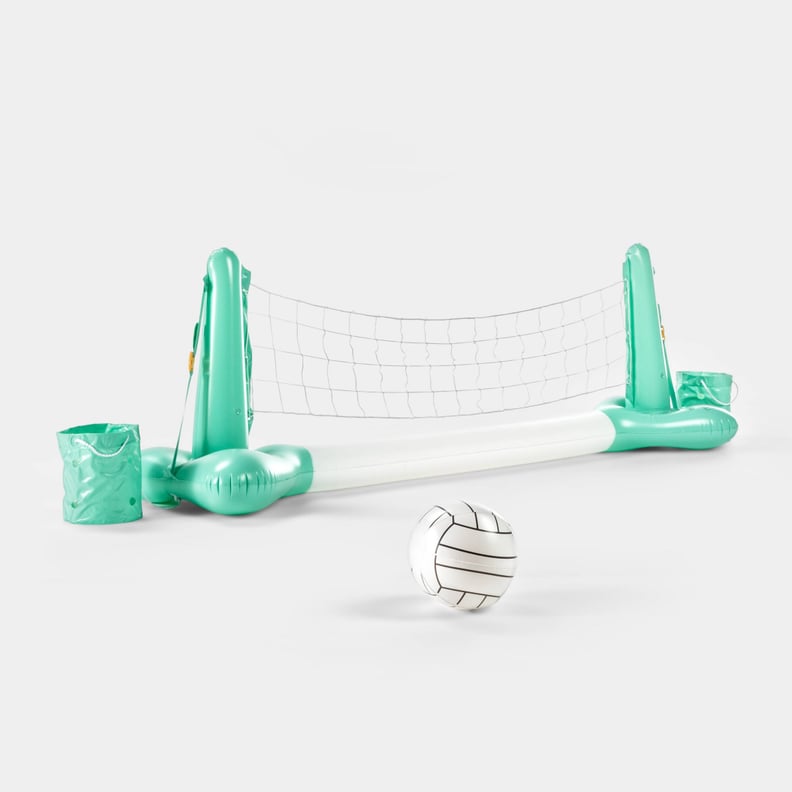 A Sports Net: Pool Volleyball Net
The water will never get boring with this Pool Volleyball Net ($20). The float includes a ball and a volleyball net that's more than seven feet wide.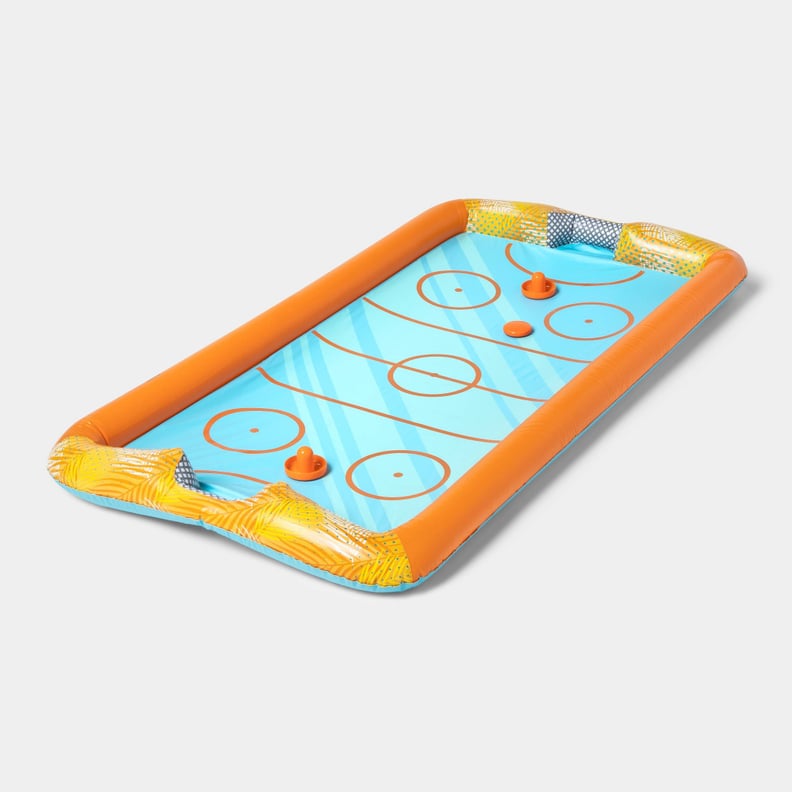 A Sporty Float: Hydro Hockey
Keep the whole family entertained with the Hydro Hockey ($30) pool float. The float includes two strikers and a puck, so all you have to do once you get it is blow it up.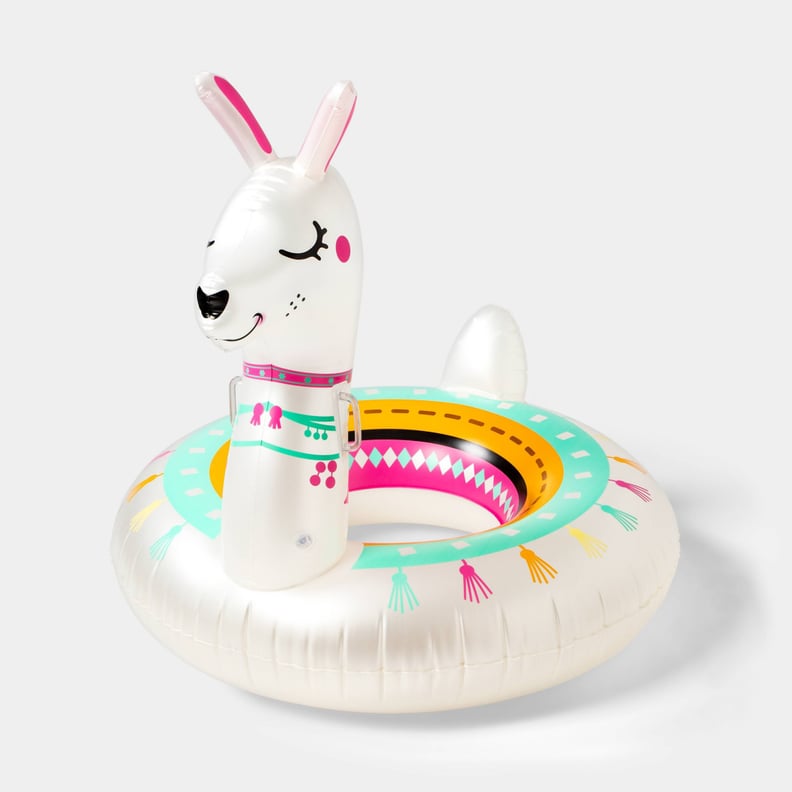 A Colorful Float: Llama Pool Float
With its colorful printed blanket and rope design details, this Llama Pool Float ($20) looks like a party. Its ring shape can comfortably fit one person.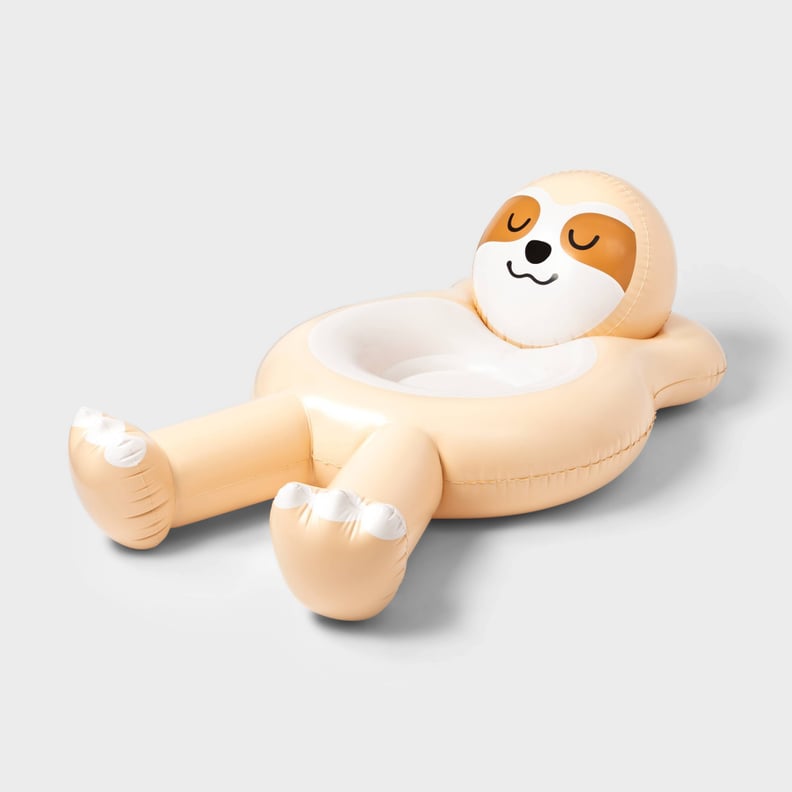 A Playful Float: Sloth Pool Float
Incorporate a playful pop into your pool accessories with the Sloth Pool Float ($20). The belly of the sloth is a shallow filled seat that will keep your legs and bottom from getting wet while you float.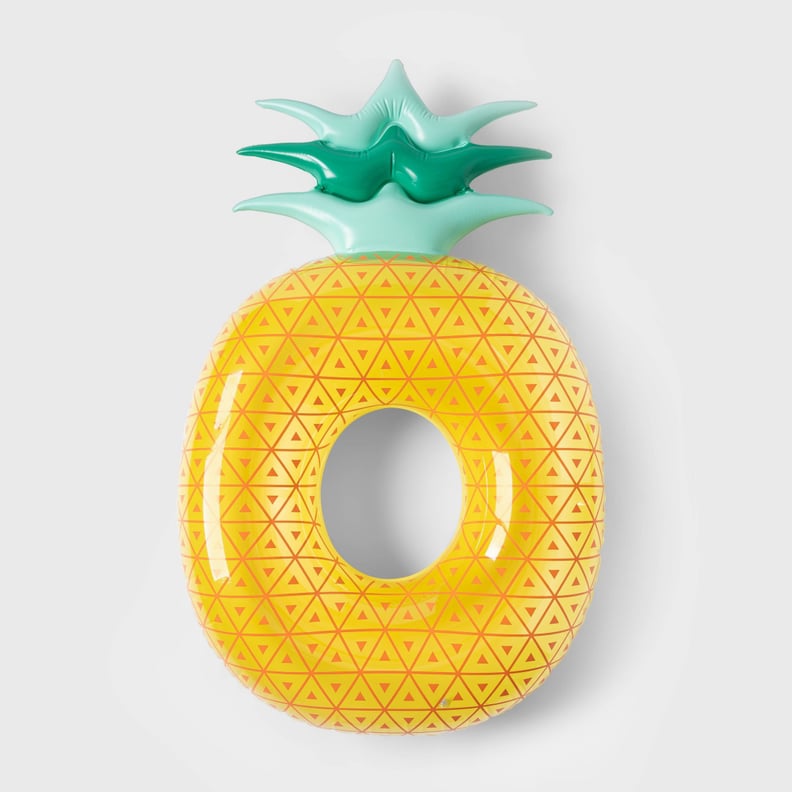 A Fruit Float: Pineapple Pool Float
What's more summery than a Pineapple Pool Float ($15)? The float is a vibrant shade of yellow, with the open hole in the middle creating a comfortable seat as you float. Made for one person, this float is a standout accessory.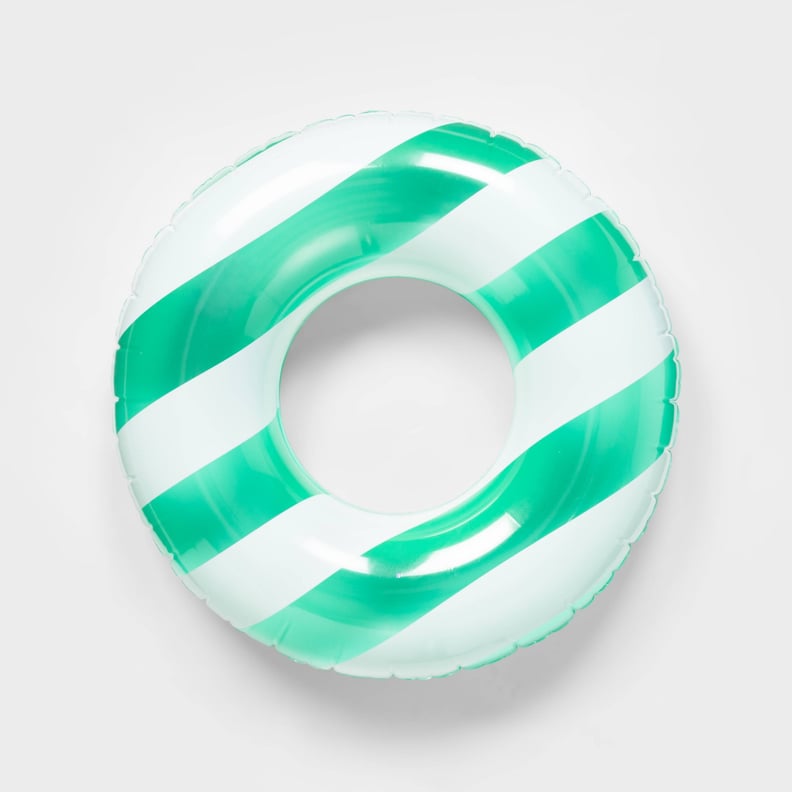 A Doughnut Tube: Swim Tube
Incorporate color into your pool collection with this Swim Tube ($5). Its mint-and-white-striped pattern is easy on the eyes, and its one-air chamber is easy to inflate.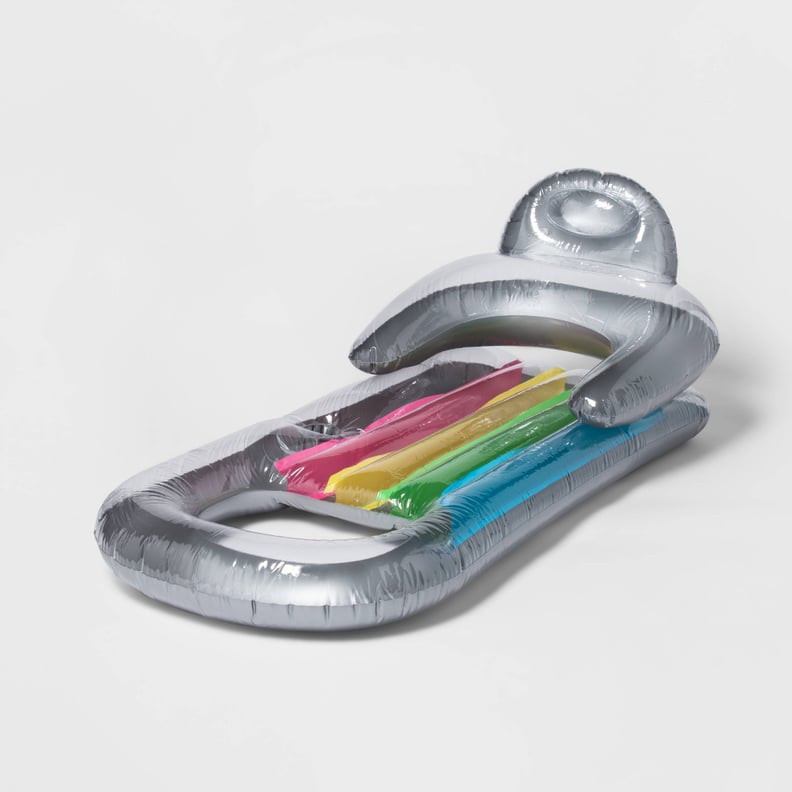 A Pillow-Topped Float: Fashion Pool Lounge Float
This Fashion Pool Lounge Float ($10) is one of Sun Squad's most iconic styles. It has an air pillow and armrests for maximum comfort. Place your drink in its cupholder, and enjoy your well-deserved downtime.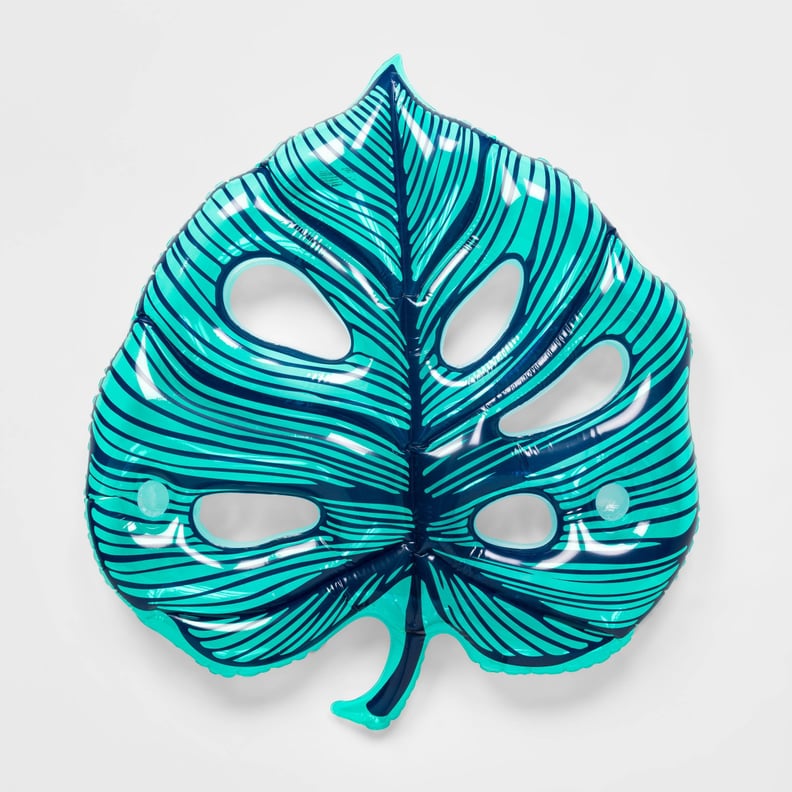 A Leaf-Shaped Float: Tropical Palm Leaf Pool Float
The Tropical Palm Leaf Pool Float ($25) is as comfortable as it is cute. Its palm frond will add a fun look to your pool accessories — it even includes a cup holder, so you can have a beverage nearby.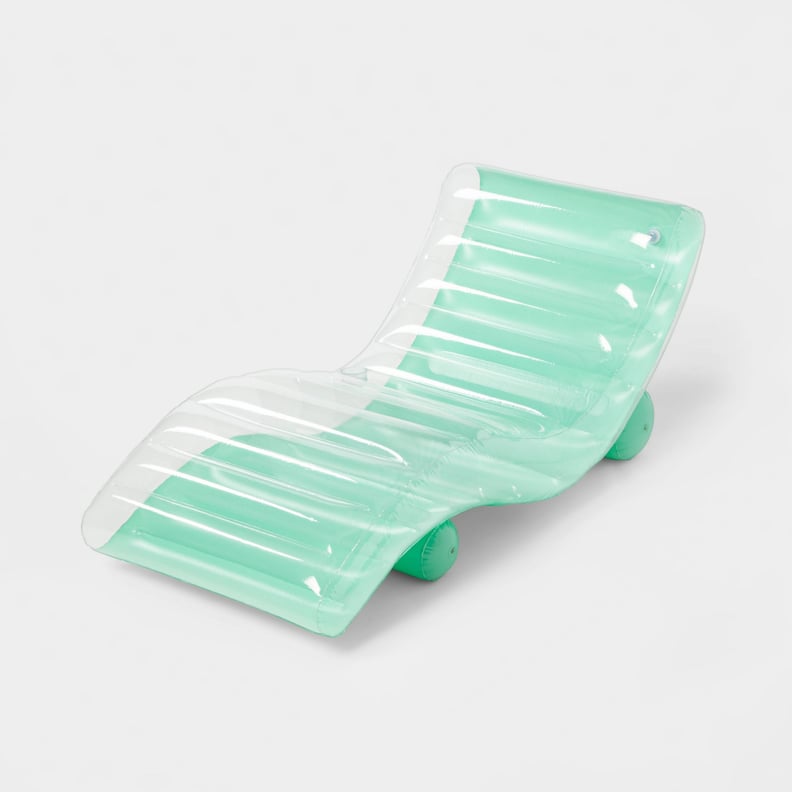 An Arched Float: Chaise Pool Float
Take summer relaxation up a notch with the Chaise Pool Float ($30). Its arched seating puts you in the perfect position to unwind after a long day.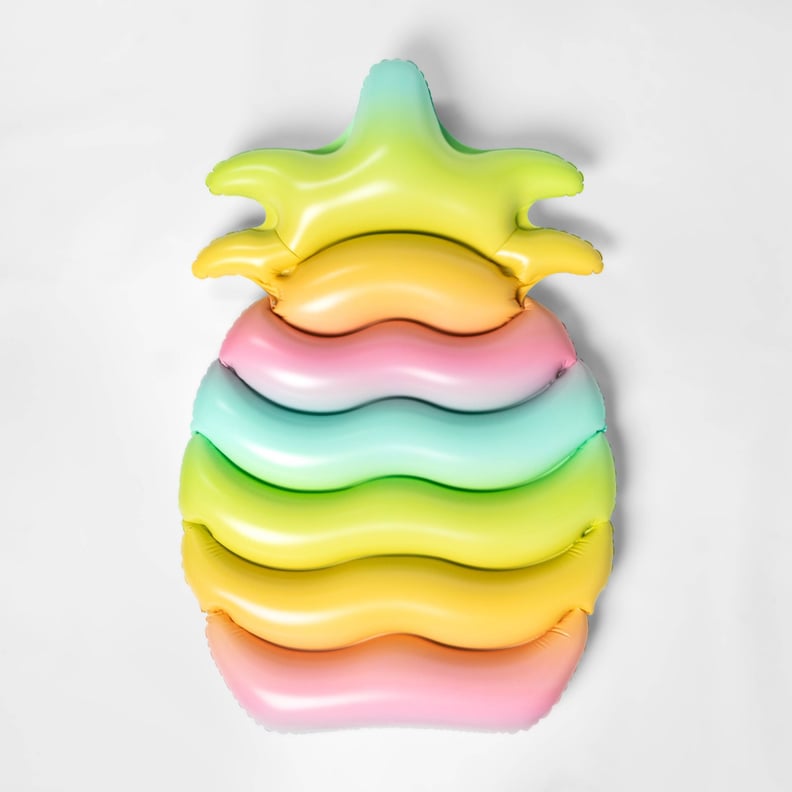 An Ombré Float: Ombre Pineapple Pool Float
How pretty is this Ombre Pineapple Pool Float ($20)? The brightly colored float features two air chambers for easy inflation. It's perfect for taking selfies in and for everyday lounging.