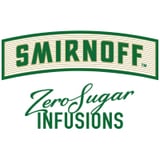 This summer might look a little different than most, but that doesn't mean you have to cancel all of your plans. We've partnered with Smirnoff to show you how to make the most of this summer, complete with the refreshing taste of Smirnoff Zero Sugar Infusions.
In a year as dramatic as 2020 has been, it's fair to say we're all craving a little bit of normalcy. The vacations, weddings, and parties that once filled our summer schedules have all been cancelled — and it's only natural to feel like 2020 might as well be cancelled.
Social distancing doesn't have to upend all of your summer plans, though; if you're willing to think outside the box, you can still squeeze in plenty of outdoor fun, either by yourself, with others in your household, or with friends you can stay a safe social distance away from. Here's how to re-create five fun summer occasions with social distancing in mind.