12 Reasons Prague Should Be on Your Bucket List
Prague, Czech Republic, is a magical city right in the center of Europe. With enchanting fairy-tale architecture, delicious Czech cuisine, and quaint cobblestone streets, Prague is the perfect destination for those looking for rich culture and a hint of romance. It's easy to see why Prague charms everyone who visits.
There are few cities in Europe as downright beautiful as Prague, but its famous medieval looks are just one element of its layered appeal. If the fact that their beer is cheaper than water isn't enough to move this city high up on your bucket list, than here are more reasons you should visit Prague right now.
01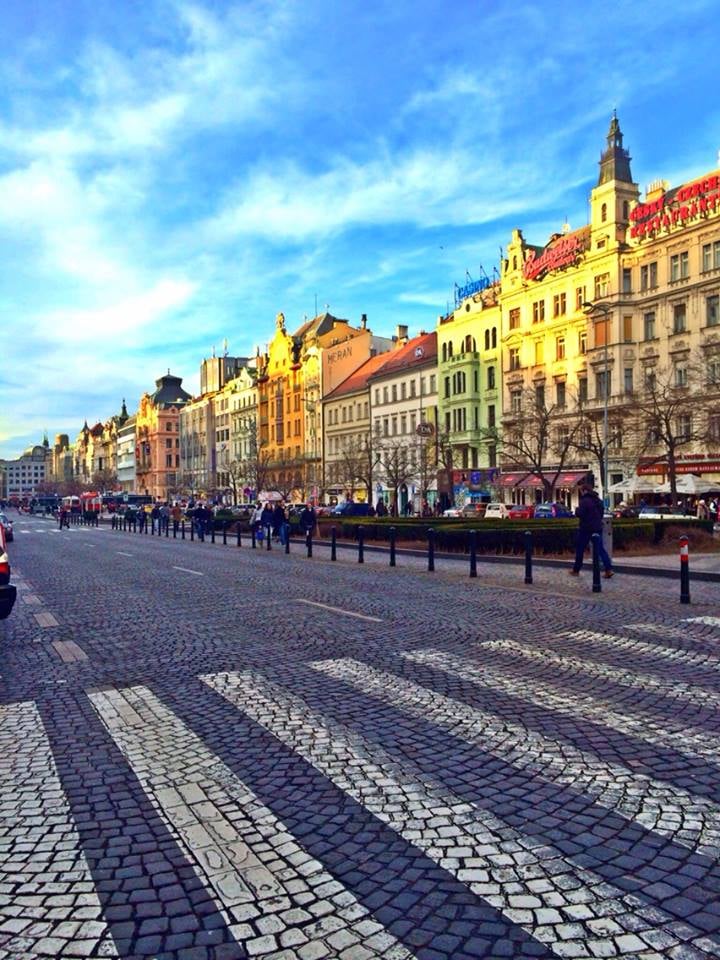 The Cobblestone Streets
Cobblestone lines the streets throughout Prague, often boasting beautiful patterns that change from block to block.
02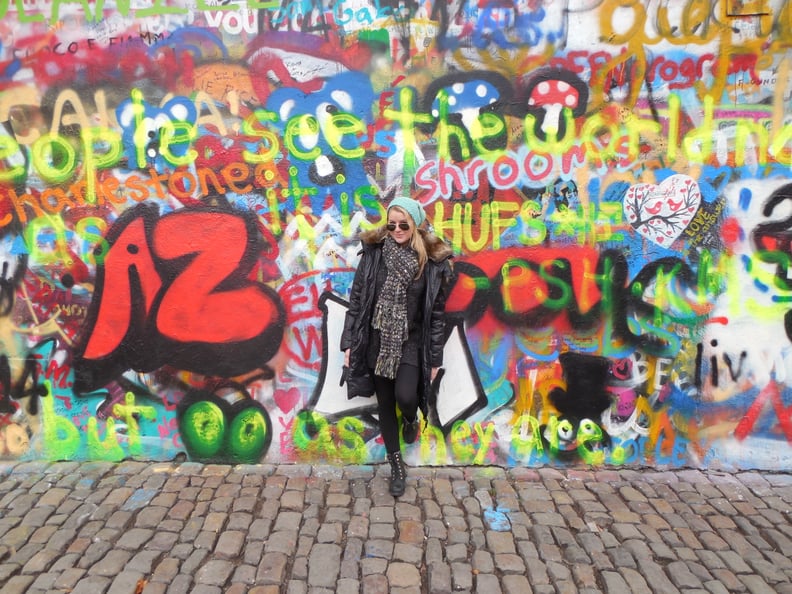 The John Lennon Wall
Somewhat off the beaten path, The John Lennon Wall is street art worth going out of your way for. Anyone can paint or write a message on the wall, and it changes every single day. Today, the wall represents love and peace.
03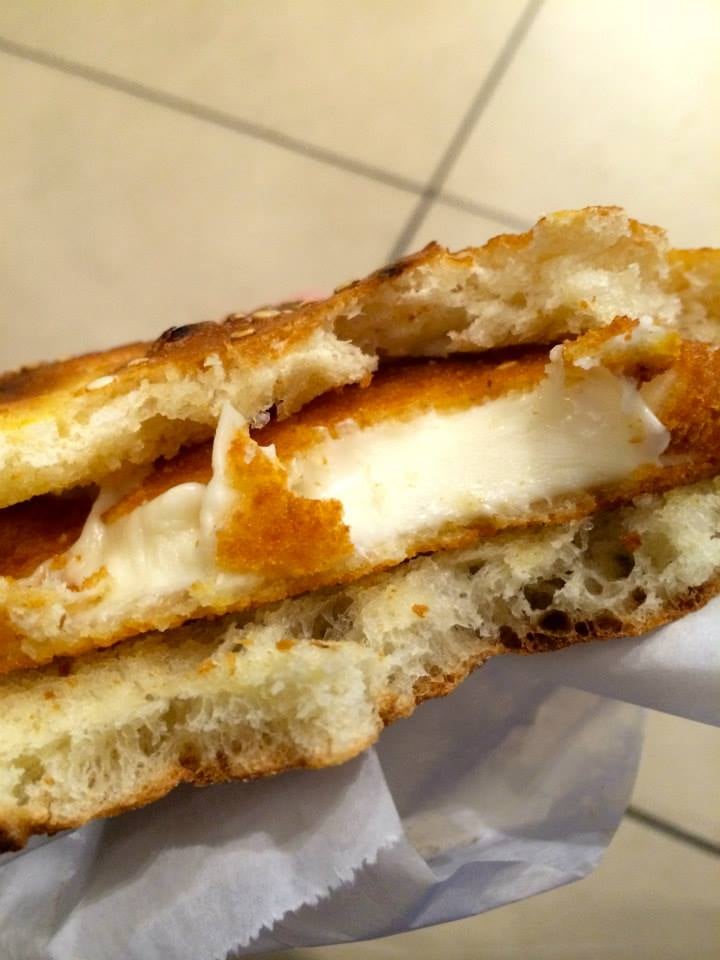 Smazený Sýr, the Fried Cheese Sandwich
Basically, a mozzarella stick on steroids. Smazený sýr, meaning "fried cheese" in Czech, is a slice of fried, breaded edam cheese in between two buns and is typically eaten with tartar sauce or mayonnaise.
04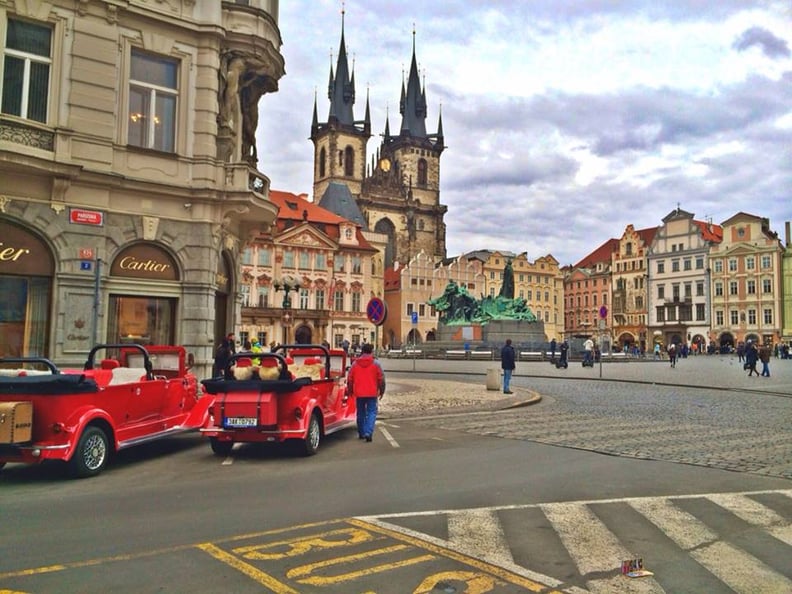 Charming Old Town Square
Roam around the Old Town Square for endless shops, new art galleries, authentic restaurants, and pubs. For those who love to people watch, the square is the perfect spot.
05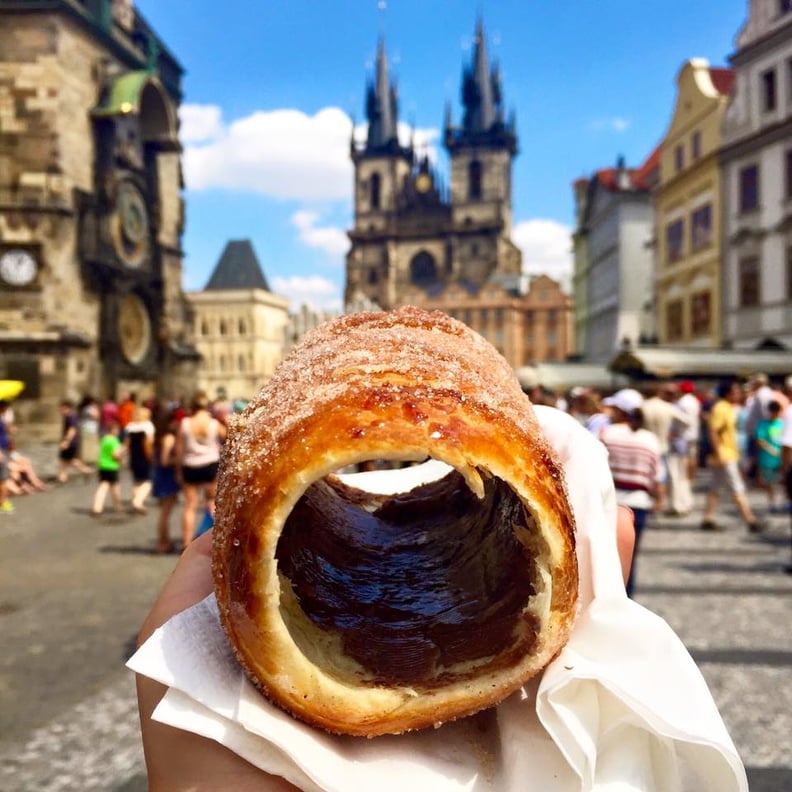 Trdelník, the Popular Pastry Street Food
When in Prague, you have to order trdelník filled with Nutella. These sweet pastries, typically called chimney cakes, are made on hot spinning cylinders, then coated in sugar and filled with all sorts of options (including ice cream!).
06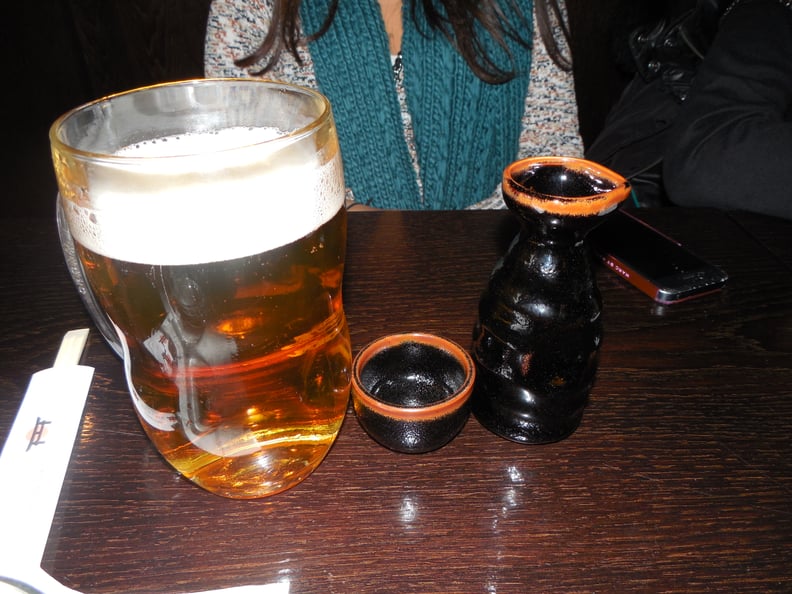 The Beer Is Cheaper Than Water
Prague has some of the best, cheapest beer in the world. In local restaurants and pubs, a mug of beer is, literally, cheaper than water. The most common Czech beers are pale lagers of pilsner, with a transparent golden color with high foaminess and lighter flavor.
07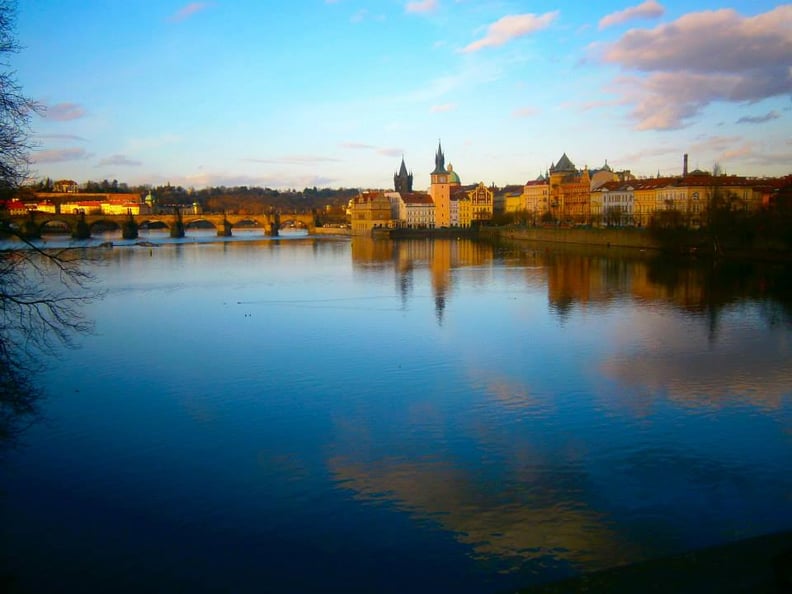 The Vitava River
The Vltava River is the longest river within the Czech Republic. The Old Town and the New Town are on each side of the river. Rent a paddleboat for the day and ride throughout the river (you can even order a beer on the river from your boat!).
08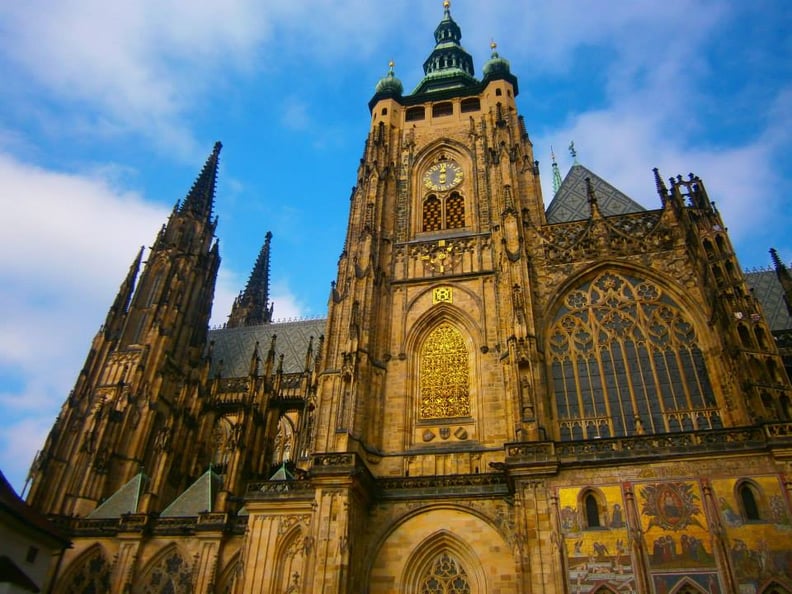 Fairy-Tale Castles
Prague Castle sits atop a hill overlooking the town, surrounded by gardens, whimsical rambling streets, and brick-paved staircases. When the castle lights up at night, it feels as if you're truly walking throughout a fairy-tale land.
09 The Stunning Architecture
Prague is rich with awe-worthy architectural landmarks. There's a unique blend of gothic, baroque, art nouveau, and modern buildings, making the city European eye candy.
10 The Astronomical Clock
Prague's Astronomical Clock is one the most visited sights in the city. It's a tall ornate clock tower that overlooks Old Town Square. Travelers stand under the clock to watch it chime on the hour, anytime from 9 a.m. to 9 p.m. For the ultimate view of the city, go into the clock tower and climb to the top.
11 Goulash Soup in a Bread Bowl
Walking around Prague, you will find plenty of cozy cafes serving hearty stew in bread bowls, a traditional cuisine for the city. Goulash is a meat stew made from beef or pork, and once it's poured into a round hollowed bread loaf, you're in for a real treat.
12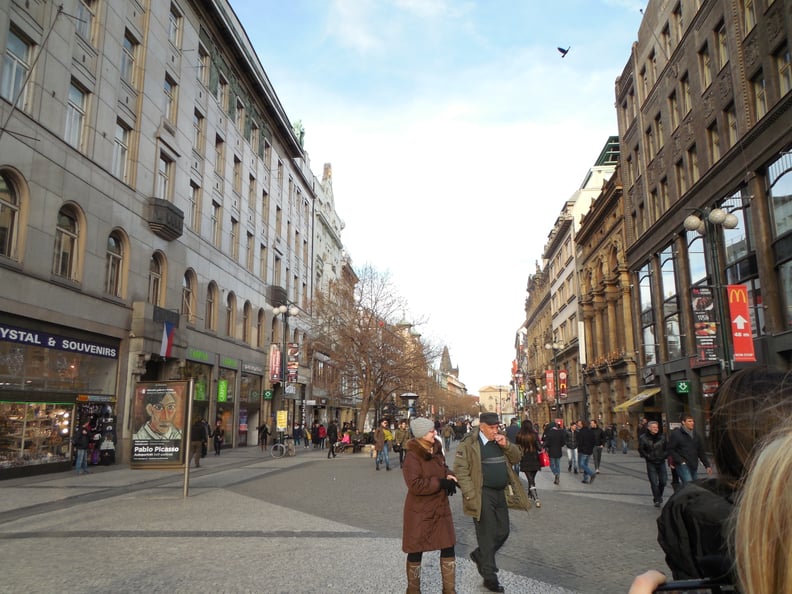 New Town For the Best Shopping
New Town serves as Prague's main commercial district, boasting numerous department stores, boutiques, and a few small shopping malls. The New Town is also rich in culture, offering many theaters, cinemas, museums, and the State Opera House.