The 9 Best Things to Do When Exploring Zürich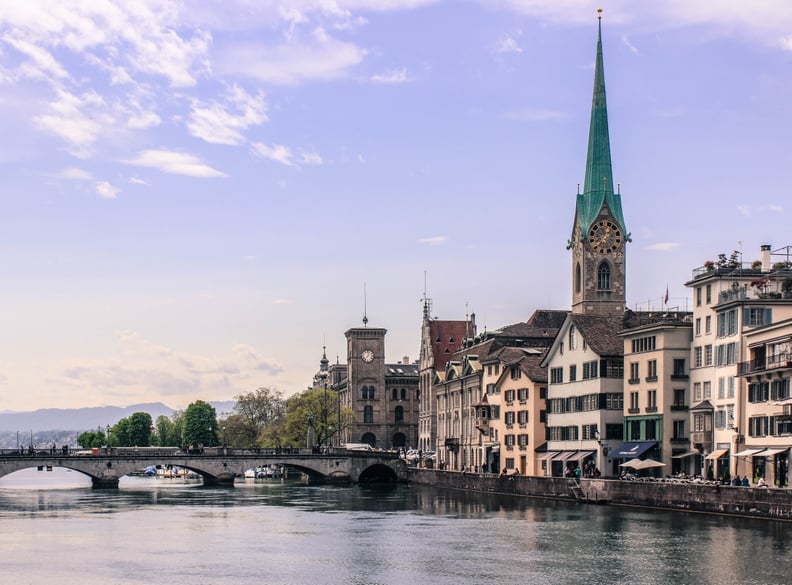 Kathryn McLamb
Kathryn McLamb
To say Zürich is charming would be an understatement. From its winding cobblestone lanes and tall church steeples to its lovely local markets and vibrant waterfront, there's no doubt this Swiss city would make any heart hum sweet, harmonious songs of happiness. And to think this pocket of Switzerland is also recognized as a global powerhouse for banking and finance. See, that's the thing about Zürich: it blissfully blends culture with the contemporary, making this area one of the hippest corners of all of central Europe.
Although the breathtaking vistas are enough of a reason to pack your bags, what makes this destination even more enticing is the treasure trove of activity it holds. No matter what you're in the mood for, rest assured you'll find it here (and more!). So if you're in the midst of planning your own Zürich getaway — or simply have this place stamped on your travel bucket list — be sure to check out the nine best things to do ahead.
01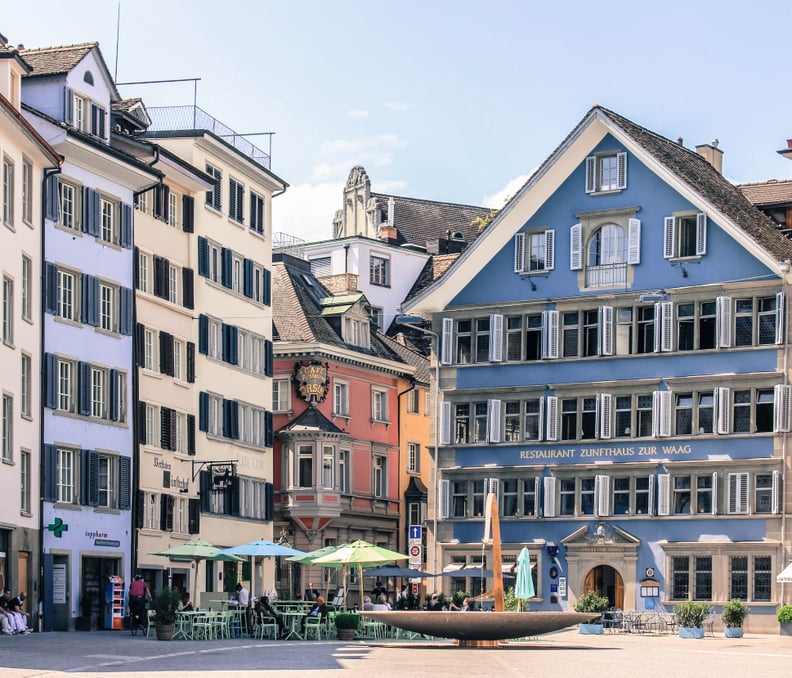 Meander your way through the charming cobblestone streets of Old Town.
If you're seeking over-the-top charm, one of the first things you'll want to do after arriving is make your way to the city's Old Town. Also known as Altstadt — translating to "old town" in German — this part of Zürich still encompasses how the area appeared before 1893. So think: medieval houses, contorted cobblestone streets, and vibrantly painted buildings.
02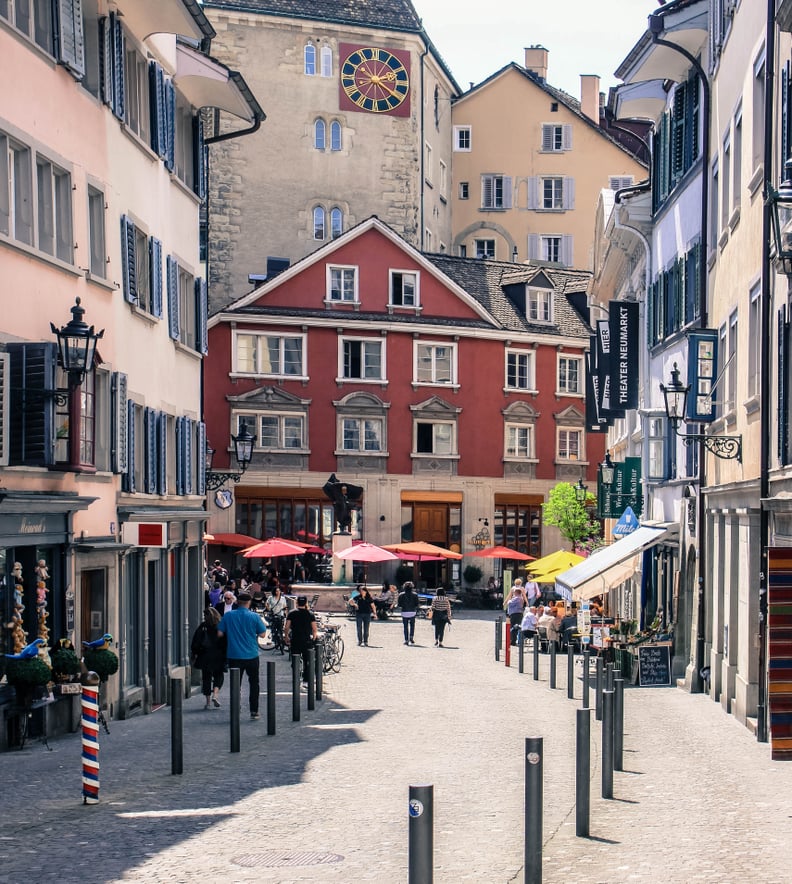 To truly take a step back in time, consider foregoing your map — and any other navigational tools you might have open on your phone — and simply meandering your way around. Because this area is compact in size and extremely walkable, it's a superb place to freely roam and embrace the Old Town atmosphere, as your chances of getting lost are quite slim.
03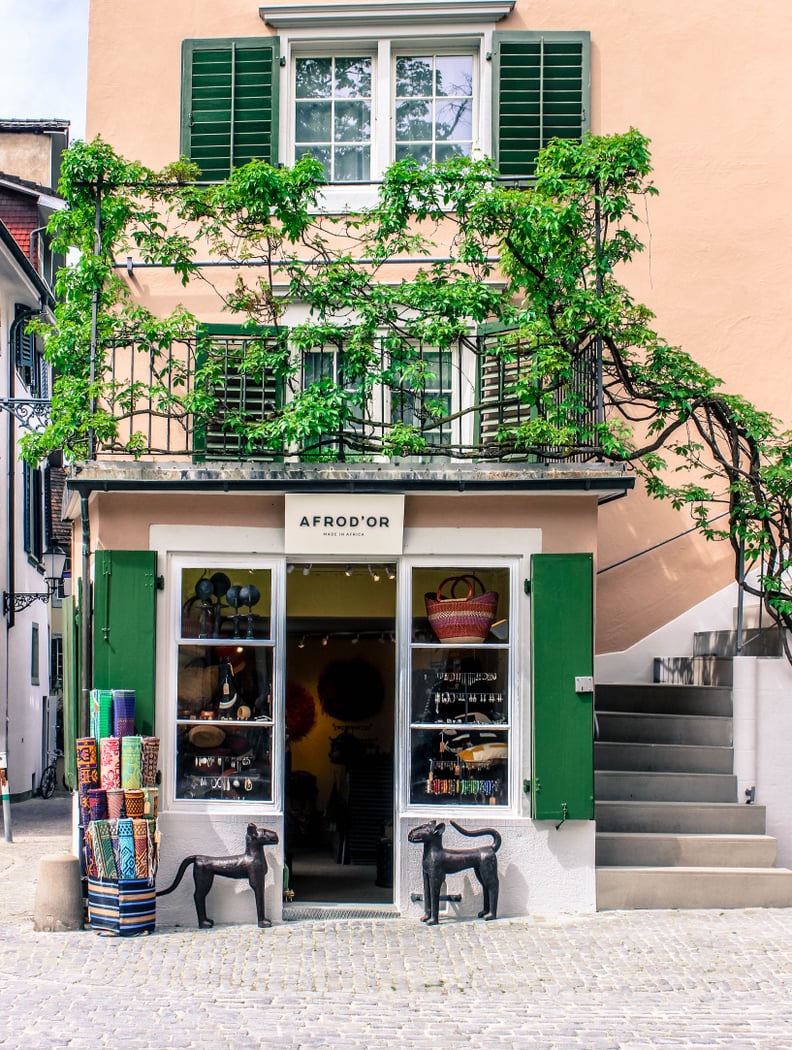 While the characteristic buildings and narrow lanes ooze with charm, what makes this corner of Zürich even more alluring are the generous offerings of quirky shops and cozy cafes. Trust me, it won't take long before you start stumbling upon some eclectic treasures.
04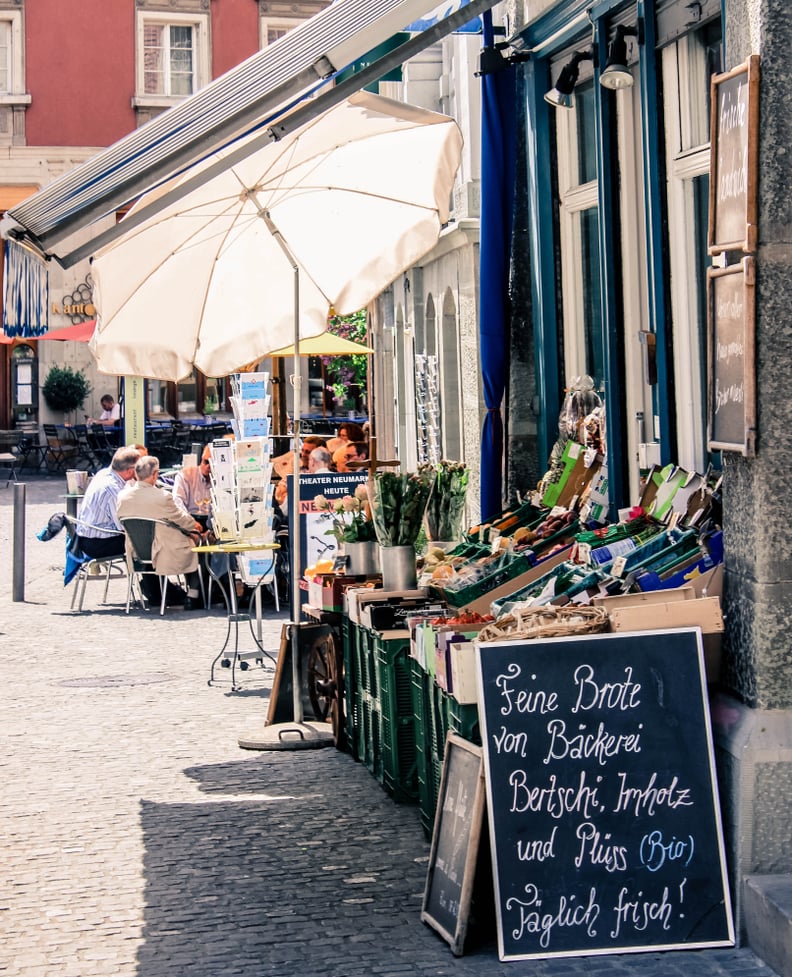 Along with stores and local markets, this district is also the home to several acclaimed museums, including the Swiss National Museum and the Museum of Art.
Did I mention this area boasts the highest concentration of nightclubs in all of Switzerland, too? So yes, there is no question that Old Town is a cultural, social, and historical melting pot awaiting your discovery.
05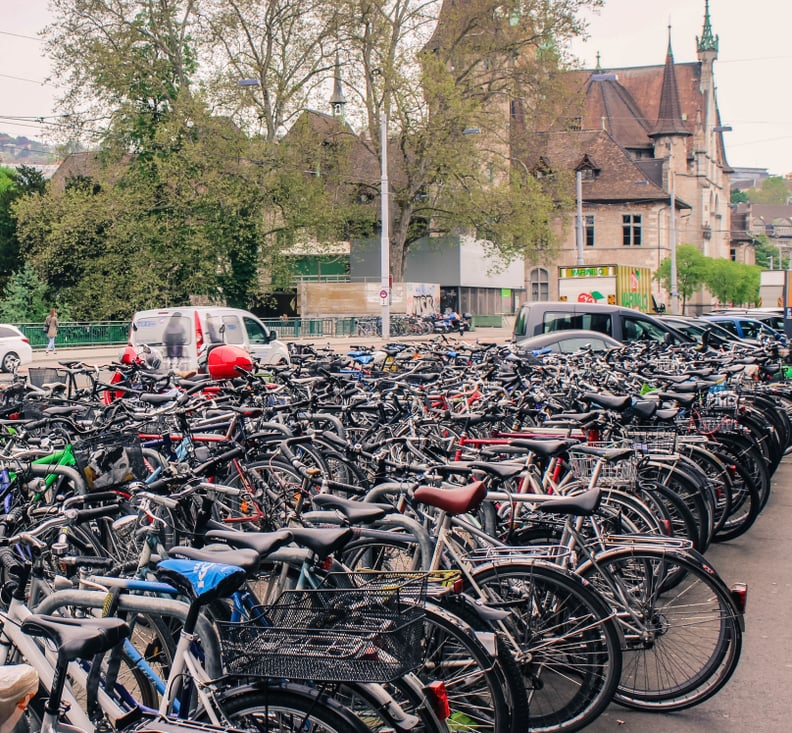 Grab a bike and go sightseeing for free.
When it comes to exploring Zürich, you'd be doing yourself a disservice if you didn't rent a bike. In fact, "rent" is technically not the right term here, since the city allows visitors to borrow bikes for free through the amazing program called Zürich Rollt. All you have to do is present a valid ID and leave a CHF 20 deposit, which you'll receive back once you return the bike. Pretty cool, right? And I thought Amsterdam was the land of two-wheelers . . .
06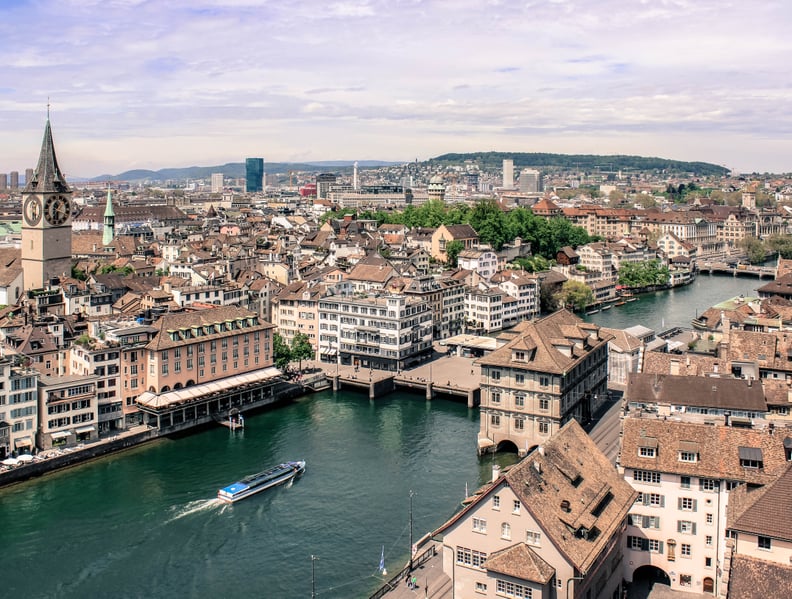 Watch over the city from high above.
Seeking sweeping city views from high above? If so, carve out time to climb to the top of Zürich's most iconic landmark: the Grossmünster Church. After hiking up 187 stairs, you'll be greeted with a magnificent panorama of both the Old Town and the glistening water below.
07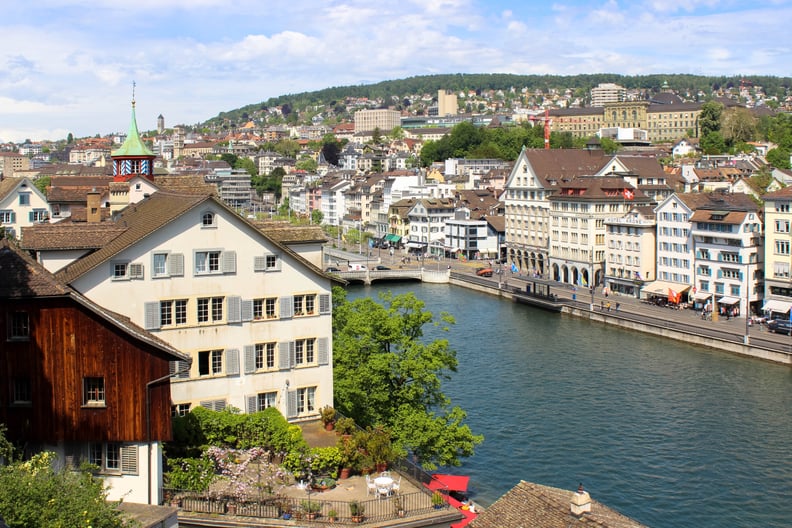 Play the afternoon away in Lindenhof Park.
Perched high on a hilltop, you'll find one of Zürich's most admired jewels: Lindenhof Park. Not only does this area welcome visitors with a wonderful view of the city below, but it is also recognized as a Swiss heritage site, as it was the home of many historical events. These days, it serves as the meeting place for passionate chess players as well as a beloved oasis for those seeking peace and relaxation.
08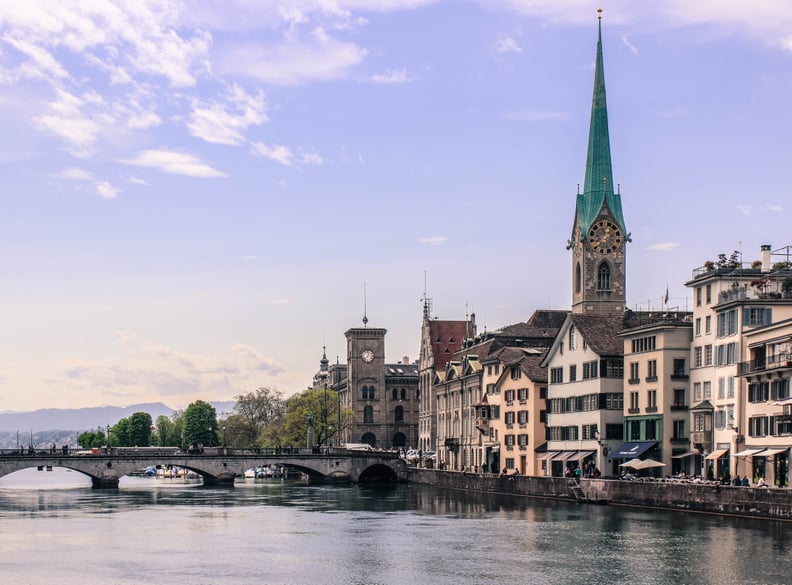 Revel in the alluring ancient architecture.
Even if you're not an architecture fanatic, chances are you'll fall in love with Zürich's architectural heritage and modern-day design. The way this city seamlessly blends traditional styles such as baroque, classicism, and neo-classicism with contemporary structures is incredibly striking. If you're eager to learn more about the major architectural masterpieces, consider following this self-guided tour. The best part? It's a free app that can be used offline.
09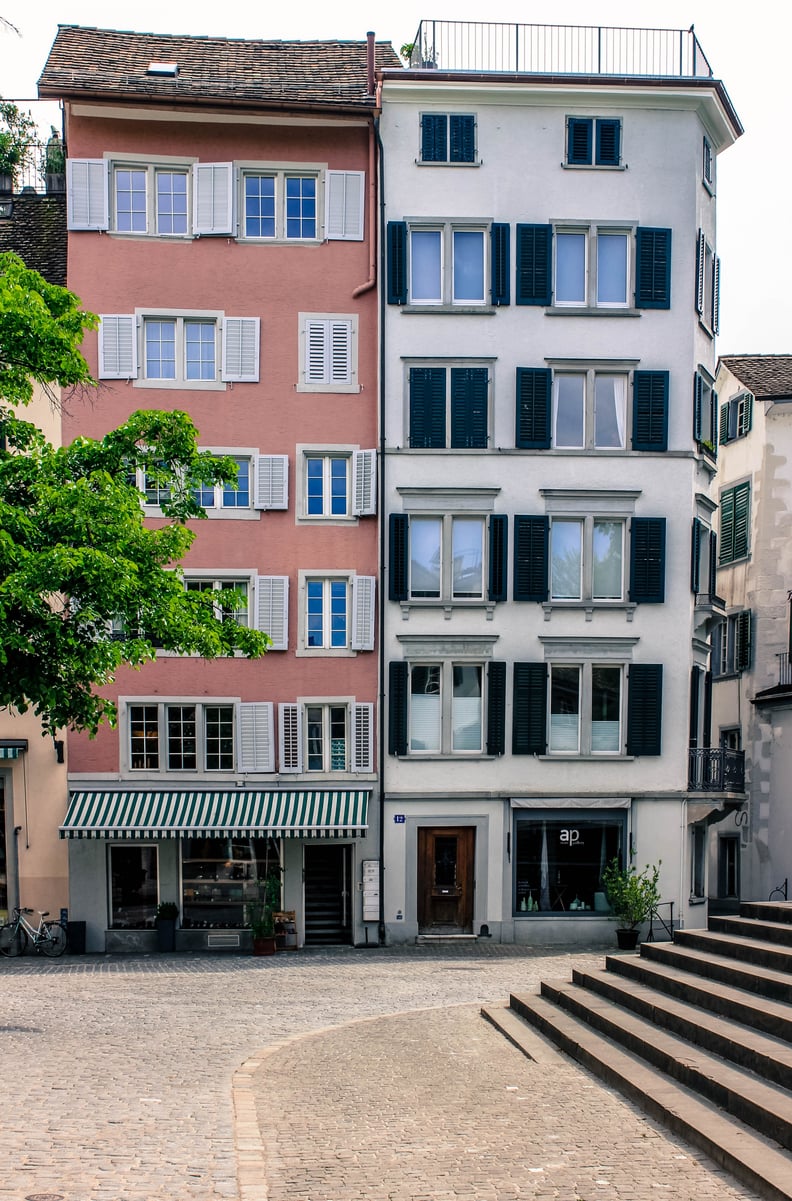 But let's say you're crunched for time and can't join an official tour. That's OK. Simply keeping your eyes peeled is enough to recognize and become captivated by the fascinating painted designs.
10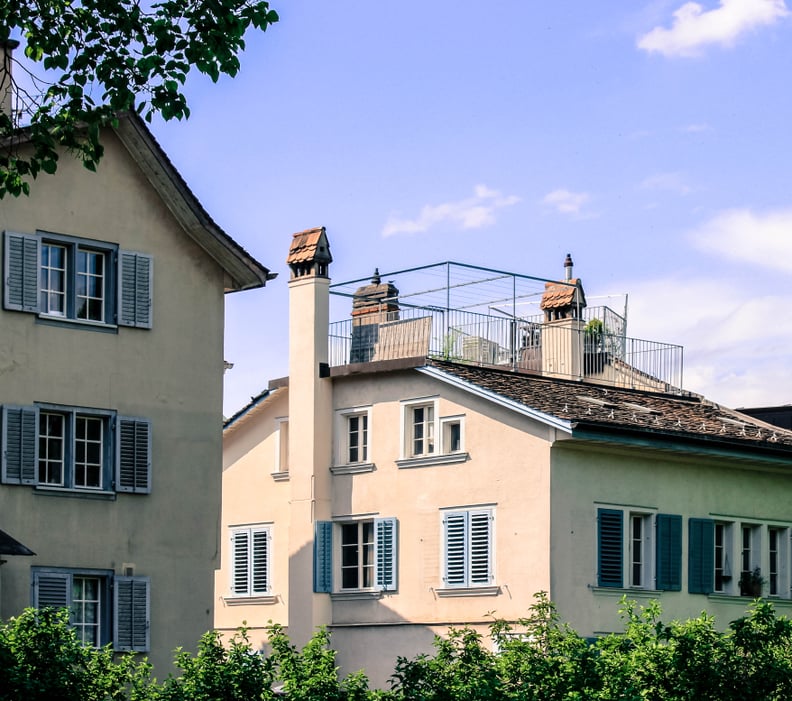 Even the house-like chimney-tops caught my attention.
11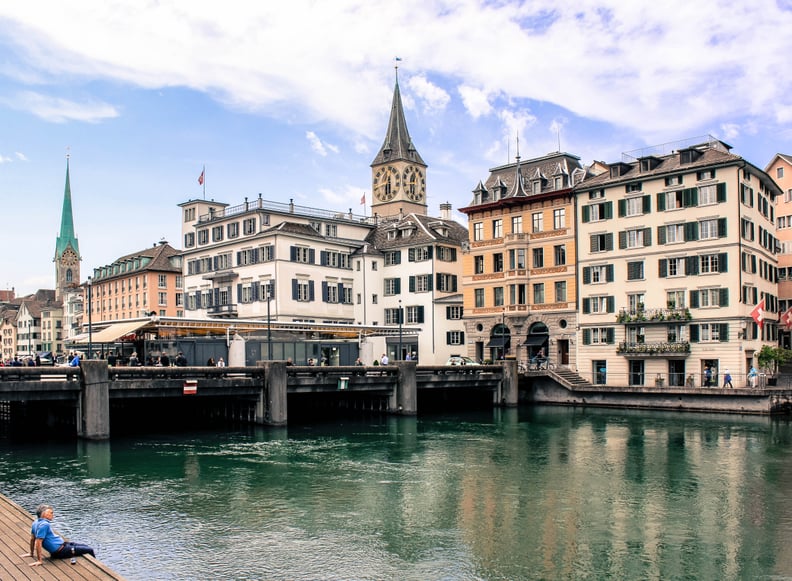 Take a leisurely stroll along the waterfront.
With alpine mountains in the distance and a buzzing promenade at hand, there's no better way to experience the everyday life pulsing through Zürich than by heading to the city's waterfront. Whether you decide to take a leisurely stroll or simply sit and observe your surrounding, don't be surprised if you instantly become inspired while soaking in the energy.
12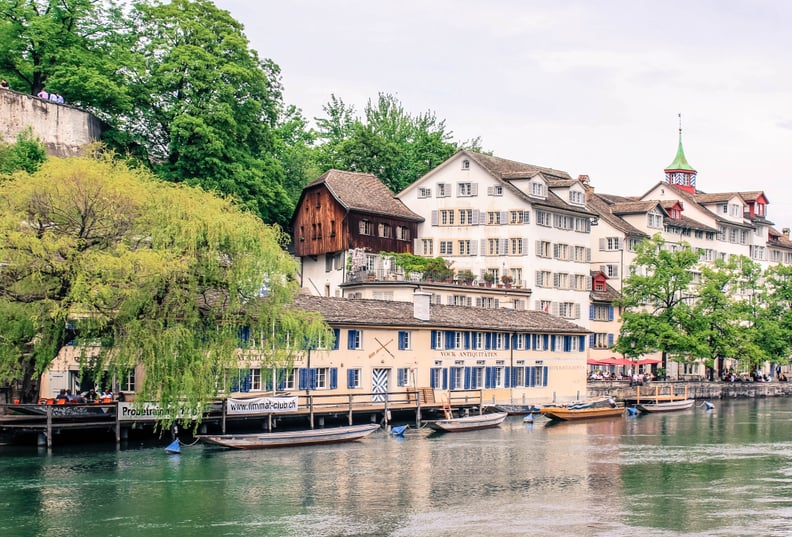 Hop on a boat to set sail down the Limmat.
If you're craving to set sail down the Limmat — the river that runs along the city — you're in luck, as there are a plethora of ways to do so. For starters, the flat boats of the Limmat-Schifffahrt offer a unique view of the city. And by that, I mean from the bottom up. Designed to pass under the seven low bridges arching over the river, these boats are equipped to hold up to 51 passengers and will go past some of the most beautiful sights Zürich has to offer.

Fancy a dinner cruise instead? If so, this company offers an abundance of choices. From fondue trips to cruises catered to meat-lovers and vegetarians, there's an option for everyone. Did I mention there's even a "Single Party Cruise?"
13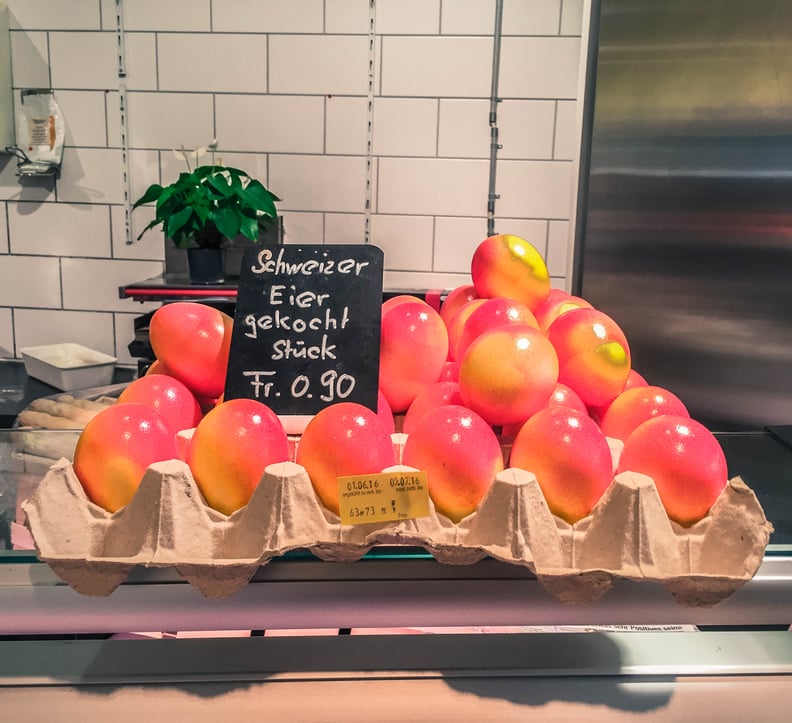 Chow down on tasty local cuisine.
Whether you're ready to chow down on traditional cuisine or take a crack at the brightly colored eggs you'll find throughout the city, make sure to pack your appetite when visiting Zürich. This is one phenomenal place to indulge in some serious feasting.
If you love a good carb-fest, don't leave without trying Rosti. Although this famous potato dish originated as a farmer's breakfast in Bern, it can now be found all across Switzerland. Thinly grated potatoes, pan-fried until crisp and golden — what's not to love? And the beloved beer hall known as Zeughauskeller claims to serve some of the best!
Another delicious dish to try is the Swiss fondue. Translating to "melted" in French, fondue is indelibly woven into Switzerland's heritage, too. Not only is it a must have for any newcomer, but local residents adore this dish just as much. A big communal pot of melted cheese? Yes, please!
14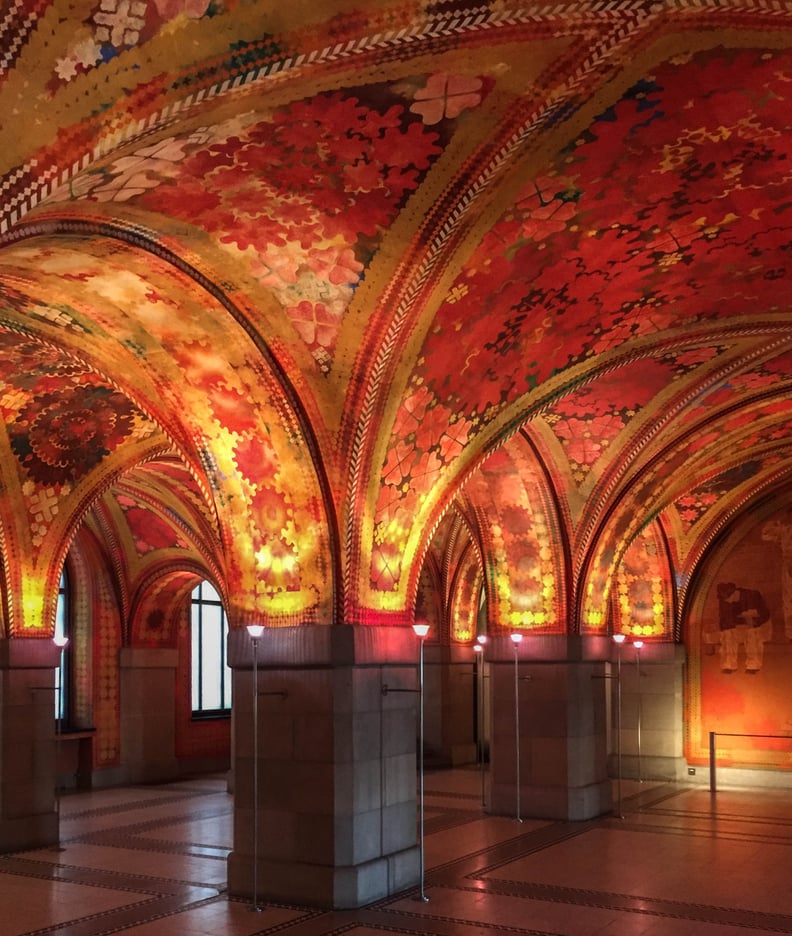 Marvel at the murals inside the city's police station.
While visiting a police station is usually not on one's casual list of things to do when exploring a new place, I highly encourage you to swing by the post in Zürich. Locally referred to as "the hall of tiny flowers," this station's entryway is undeniably the most stunning entrance on the planet. Simply put, it's an illuminating masterpiece — one that is totally unexpected and 100 percent worth checking out.