This Passport Case With a Separate Vaccine-Card Holder Is the Best $10 I've Spent on Amazon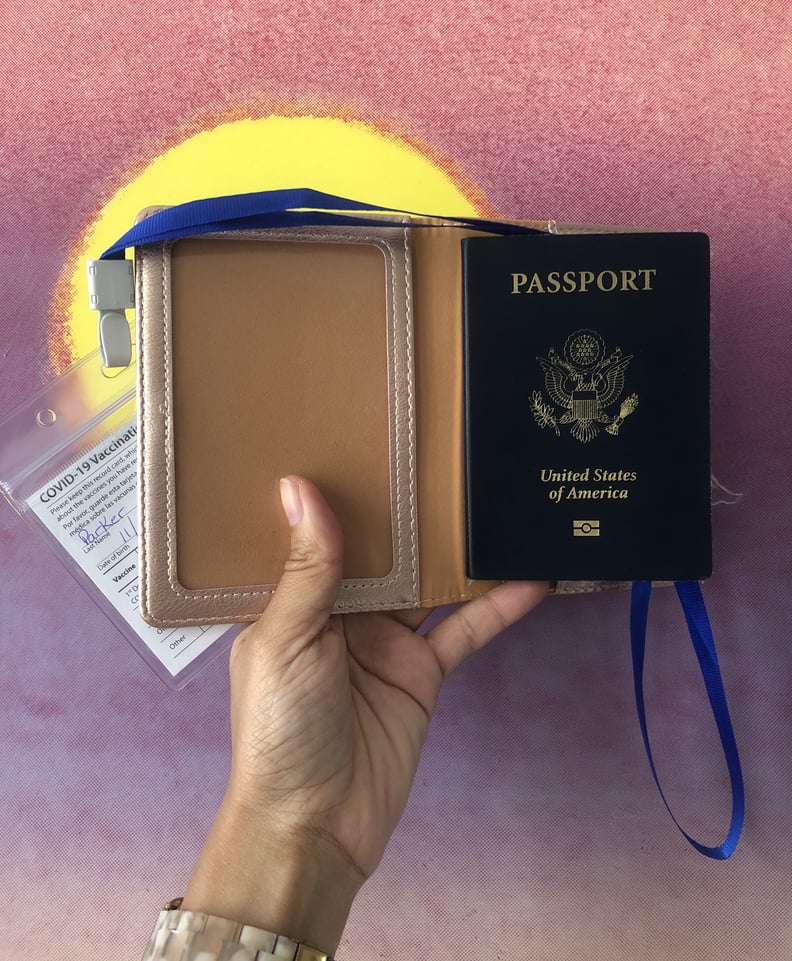 POPSUGAR Photography | Morgan Ashley Parker
POPSUGAR Photography | Morgan Ashley Parker
As POPSUGAR editors, we independently select and write about stuff we love and think you'll like too. If you buy a product we have recommended, we may receive affiliate commission, which in turn supports our work.
When it comes to purses, I'm one of those people who loves to tote a huge bag . . . and a tiny wallet. Most days, I carry only the essential cards and some cash, and then I have a (slightly) larger wallet when I need it. Unsurprisingly, neither fit my COVID-19 vaccination record card which is now required for indoor dining and drinking in New York City.

I've already run into a situation where a photo of the card wasn't acceptable and, if my phone dies, even the app wouldn't work. But, since I'm planning my first trip since early 2020, I decided to first search for a slim passport case to fit both, and luckily stumbled upon this $10 option that does just that — and included a bonus sleeve, too.

I was so pleased by the quality (and the price) that I immediately ordered sets for my parents as well. See mine close up, and then browse all the available color choices for yourself ahead.
The Included COVID-19 Vaccination Record Card Sleeve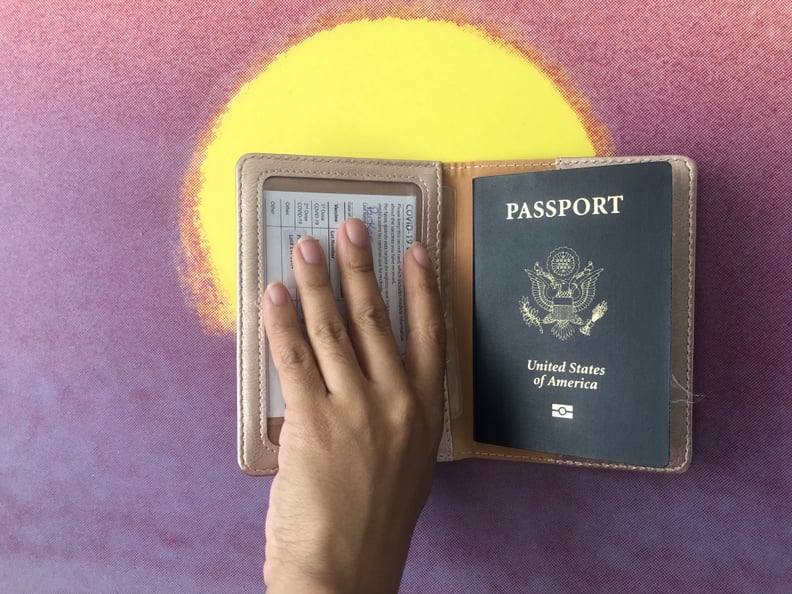 The Included Passport Case With COVID-19 Vaccination Record Card Window
I don't carry my passport around daily when traveling so I have no use for a bulky case that adds the content of my normal wallet. Hands down, what sold me was the fact that there wasn't just a pocket for the vaccination record, but a snug windowed spot that allows me to easily display it when asked. Personally, I tucked the separate, also-included sleeve inside this slot so I could pull it out and carry it solo as needed.

Of course, at a $10 price point (for both!), it's not real leather, but this rose gold one didn't have the tell-tale sheen and texture that some faux products do. If this shade isn't for you, there are nine total options. You just may soon find yourself choosing colors for your whole family like I did, too.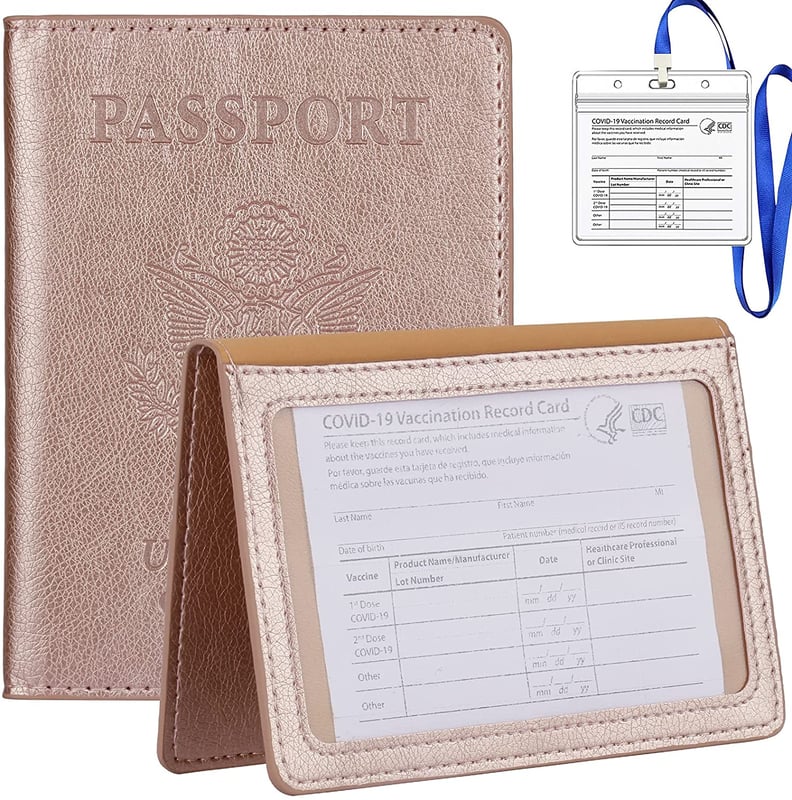 Tigari Passport Cover and Vaccine Card Holder Combo in Rose Gold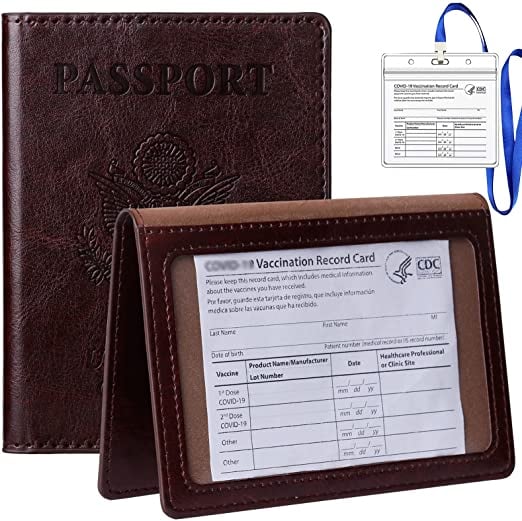 Tigari Passport Cover and Vaccine Card Holder Combo in Black Brown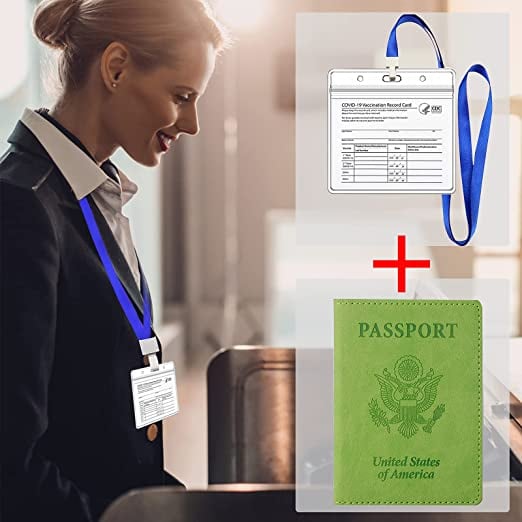 Tigari Passport Cover and Vaccine Card Holder Combo in Green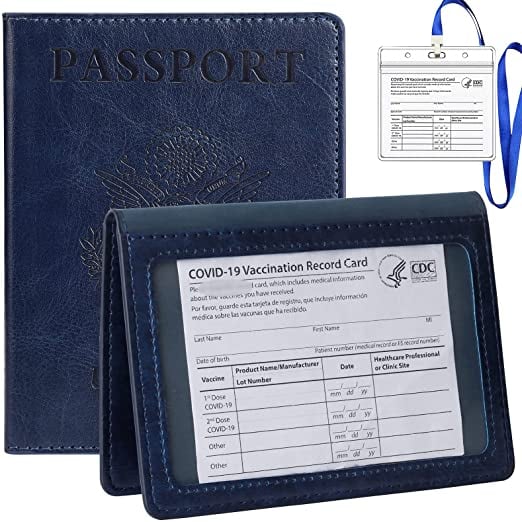 Tigari Passport Cover and Vaccine Card Holder Combo in Dark Blue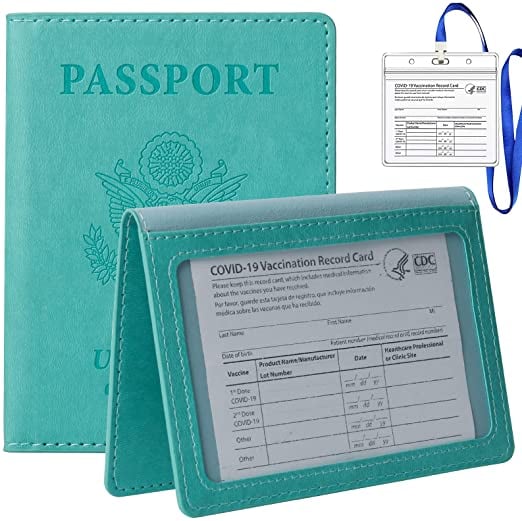 Tigari Passport Cover and Vaccine Card Holder Combo in Teal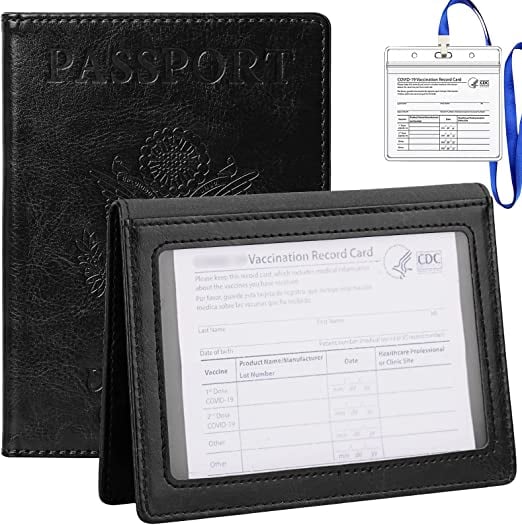 Tigari Passport Cover and Vaccine Card Holder Combo in Black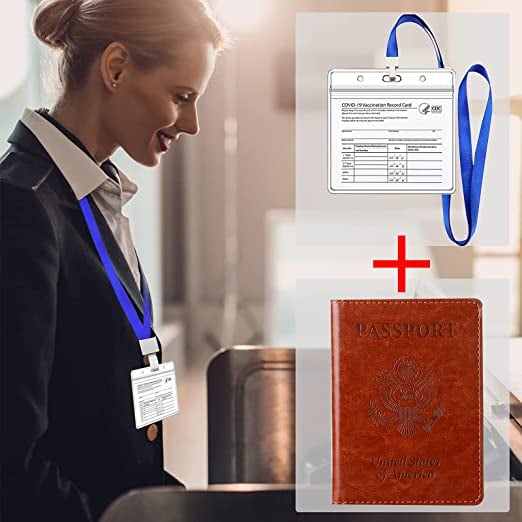 Tigari Passport Cover and Vaccine Card Holder Combo in Brown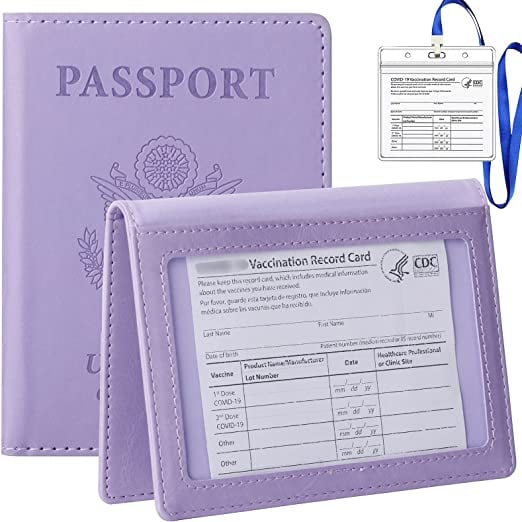 Tigari Passport Cover and Vaccine Card Holder Combo in Violet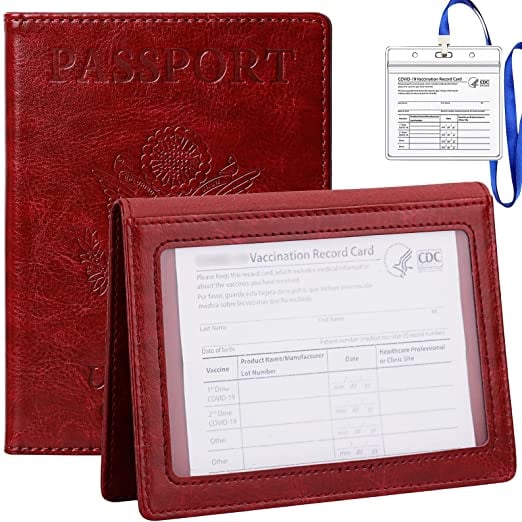 Tigari Passport Cover and Vaccine Card Holder Combo in Wine Red