This $7 Joe Exotic Crochet Kit Includes a Tiger Cub, and We Don't Really Know What to Say
As POPSUGAR editors, we independently select and write about stuff we love and think you'll like too. If you buy a product we have recommended, we may receive affiliate commission, which in turn supports our work.
At this point, Netflix's Tiger King docuseries accounts for more than half of the POPSUGAR team's conversations, and we're showing no signs of slowing down. Our latest obsession (aside from the wild show itself) is a crochet pattern that helps you create a plush toy of Joe Exotic, and, no exaggeration, it's a dead ringer for him.
Created by the talented Allison Hoffman of Crafty Is Cool, the crocheted plush doll (more accurately referred to as an amigurumi) is a re-creation of the now-iconic promotional photo of Joe Exotic — the only difference is that the pattern helps you create a cute tiger cub instead of a full-size cat. On her Instagram, Hoffman shows off the crocheted toy from all angles, and the detail of this thing is incredible. From Joe's signature mullet hairstyle to his eyebrow ring, necklace, and knee brace, Hoffman clearly doesn't do things by halves. At the moment, we're enjoying incorporating offline hobbies into our days to break up all the binge-watching sessions, and this looks like the perfect project to tackle next.
The Exotic Tiger Man Crochet Amigurumi Pattern ($7) is available to buy on the Crafty Is Cool Etsy page and includes 21 pages of detailed instructions, plus 57 photos to guide you through the intricate process.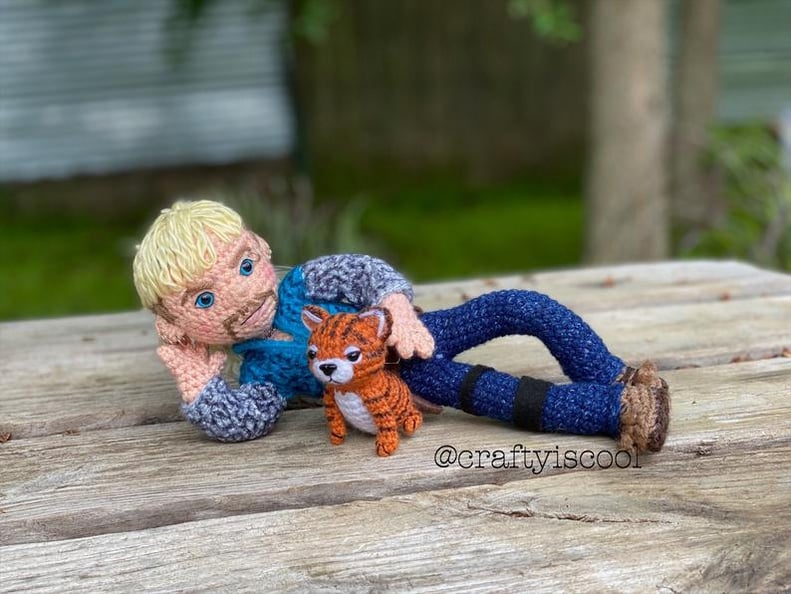 Exotic Tiger Man Crochet Amigurumi Pattern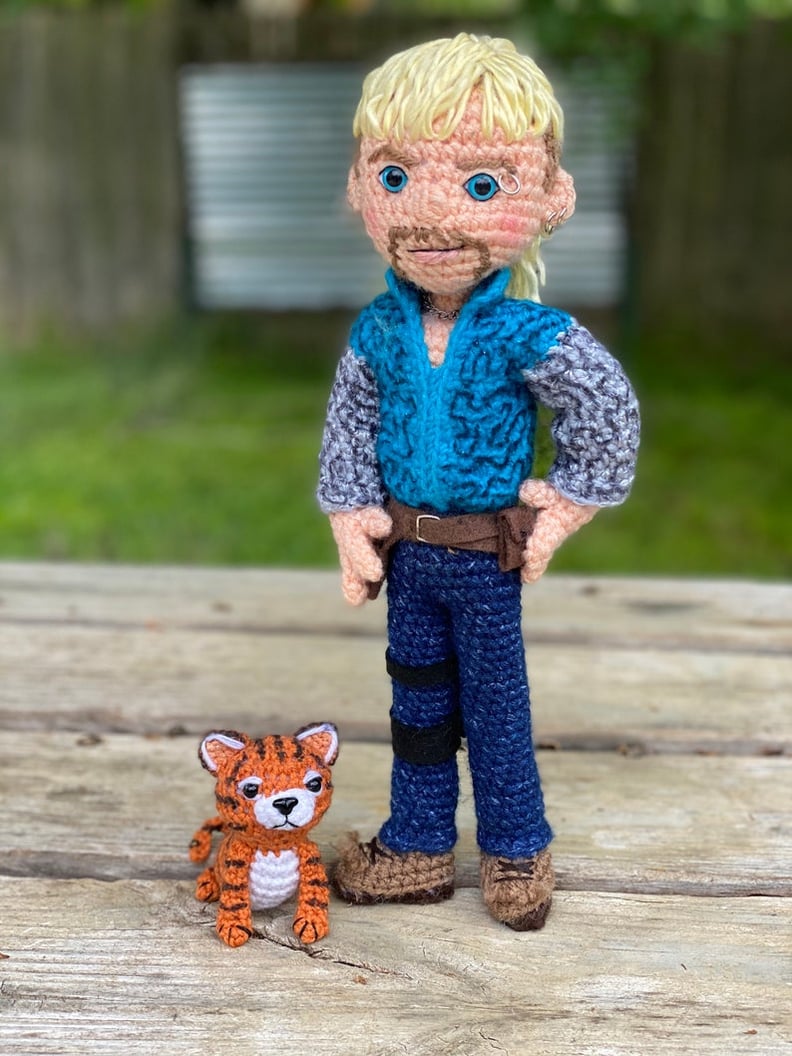 Exotic Tiger Man Crochet Amigurumi Pattern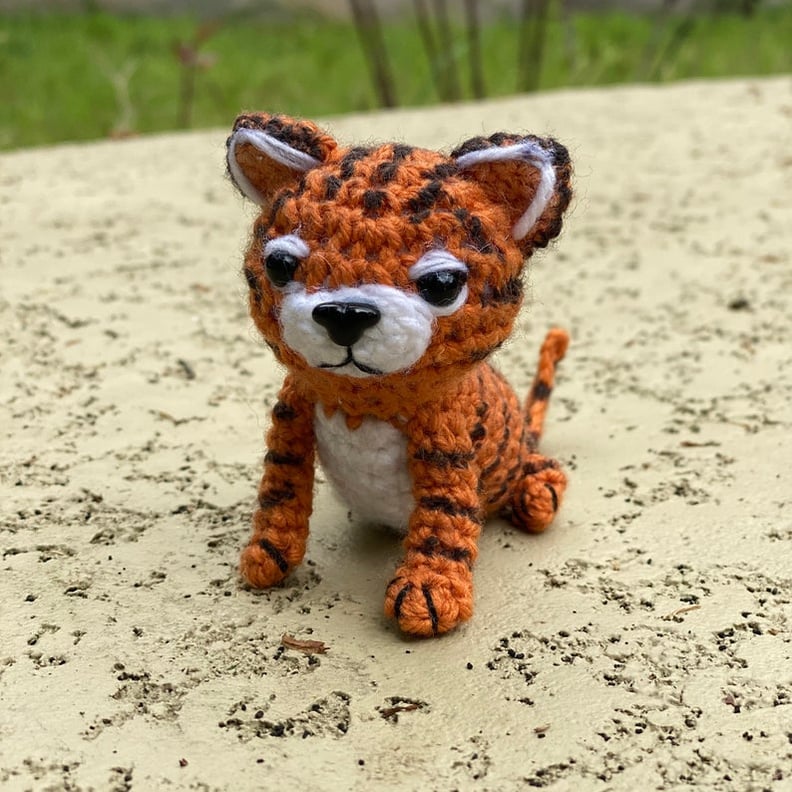 Exotic Tiger Man Crochet Amigurumi Pattern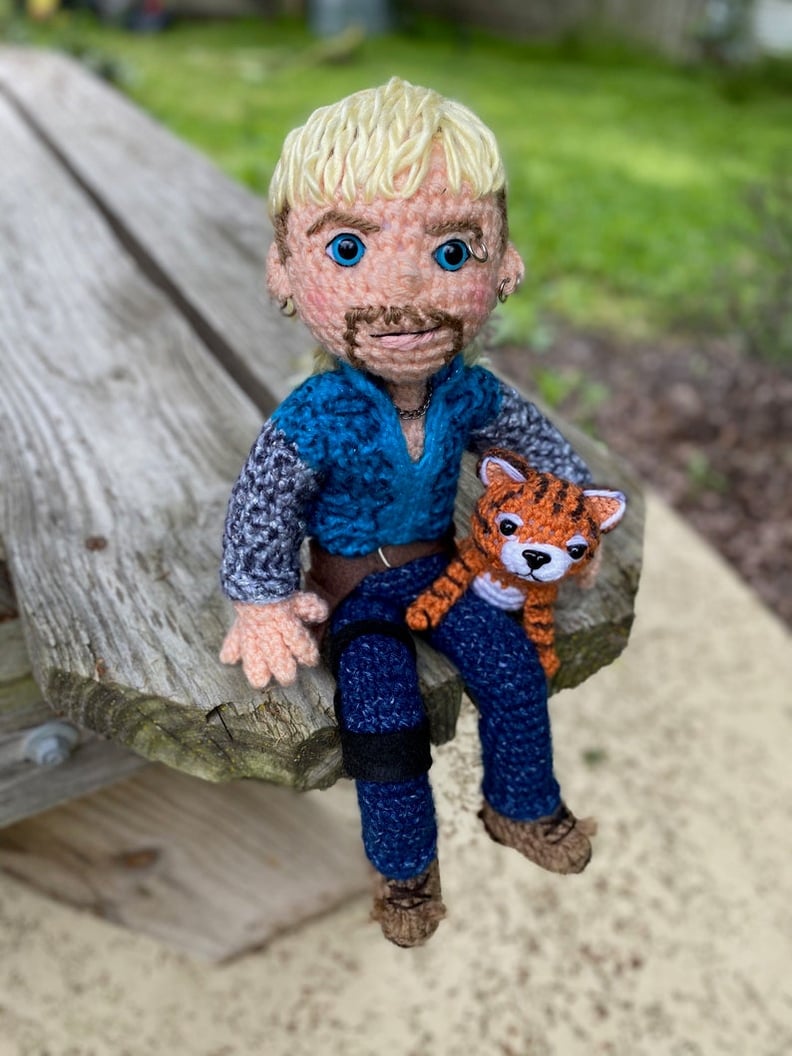 Exotic Tiger Man Crochet Amigurumi Pattern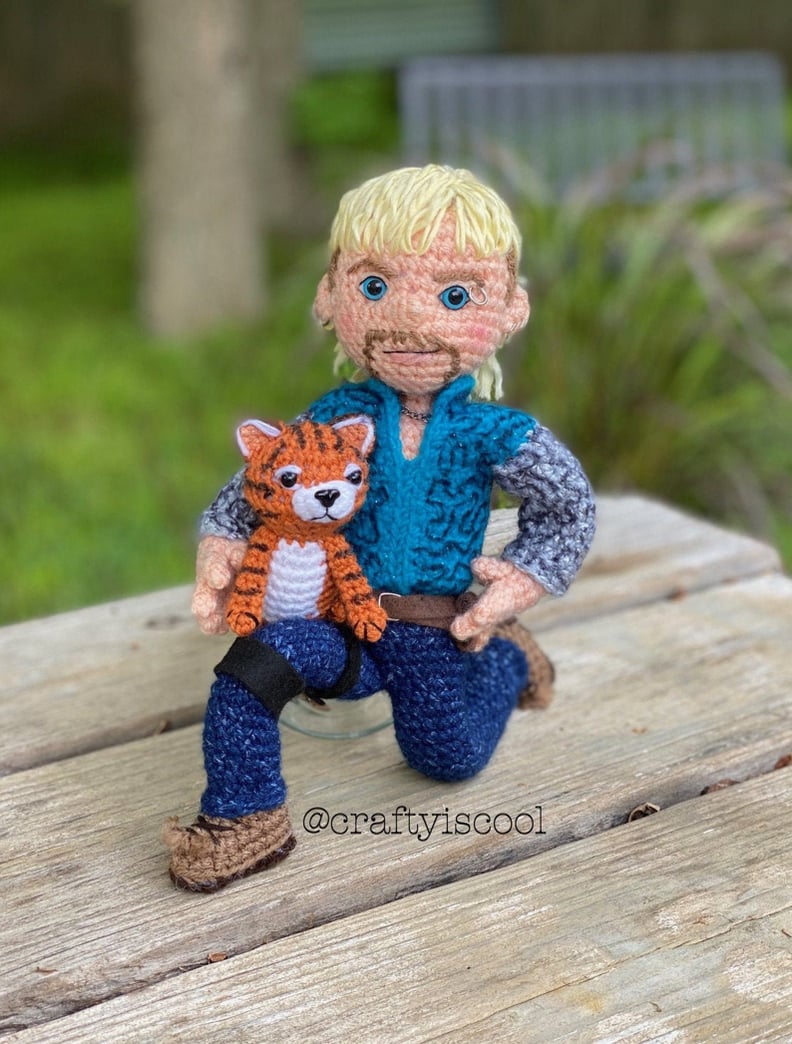 Exotic Tiger Man Crochet Amigurumi Pattern