14 Things You Need to Know Before Traveling to Tulum
Tulum, Mexico, has changed quite a bit since the first time I visited, but it's still one of my favorite places in the world. The town has topped every travel list in recent years, bringing more and more tourists from across the globe, which has led to an increase in hotels, restaurants, and boutique shops, as well as a significant uptick in prices. Everyone is (understandably) obsessed with the Mexican beach town tucked way down the Yucatán Peninsula, and with its culture, delicious cuisine, white sand beaches, and crystal-clear water, it's easy to see why. Here are all the tips and tricks you need to know before you head to Tulum.
01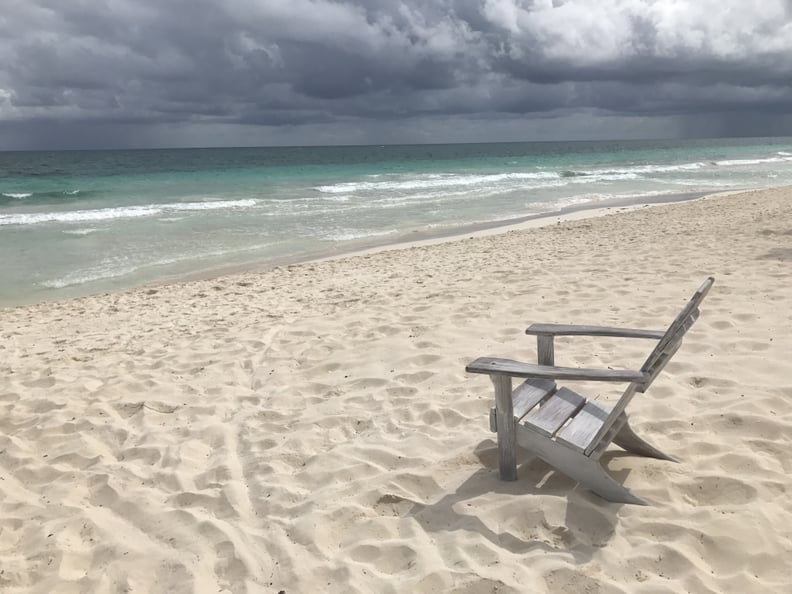 The time of year you go makes a big difference.
I've been to Tulum in December, right after the holidays. For someone who isn't a huge fan of people, this was a mistake. The beach road was so crowded, it felt like I was back in San Francisco city traffic. Restaurants were booked up, the beach was extra busy, customs at the airport a nightmare. I've also been in June, when everything was less crowded, the temperatures were higher, and the likelihood of rain increased. February was the sweet spot for me.
Knowing the climate of Tulum, as well as the low and high seasons, can make all the difference when you travel.
High season in Tulum: December through April. Temperatures are warm, there's the most chance for sun, and you avoid the rainy season. However, because this time is peak season, costs will be higher, and there will likely be more people visiting.
Summer season in Tulum: Summer season, or midseason, is usually May/June to October. This is also generally the more rainy season, and humidity is typically at its highest during some of these months.
Low season in Tulum: September and October, due to the fact that it's hurricane season and the two rainiest months of the year. Late Fall (November) is considered midseason, where weather improves and tourism picks back up again. On most hotel sites, the rates are broken down by season, so make sure to check before you book.
02
Carry cash, especially pesos.
Yes, many places take cards. And yes, even more places take USD (a few even, oddly, only take USD). However, carrying pesos will make your life (and the lives of those who are serving you at restaurants and driving you in cabs) so much easier. Some of the best restaurants and bars on the beach are cash only, and if you're wanting to support local businesses there, show up with the currency that's easiest for them to make a transaction with. You'll save money using pesos over USD.
Tulum beach road, from start to finish, is relatively long (at least for walking), and there are cabs driving up and down the road at nearly all times of the day and night to make getting to and from your destination — especially if you've had a couple of margaritas — much easier. These cab rides are just a few pesos since they are short trips and can only use cash for these.
03 Don't exchange your dollars for pesos at the airport.
The exchange rate at the airport is terrible. You will get way better rates at an HSBC bank or at an ATM in Tulum. We typically stop at the Chedraui (a grocery store) that you pass once you turn onto the road down to Tulum beach. You'll wait in line forever for the ATM at the Cancún airport, and if you exchange money at the currency exchange, you won't get as much as you can at an ATM.
There are also several ATMs along the beach road, but many are often out of order, so it's not a great idea to rely only on those.
04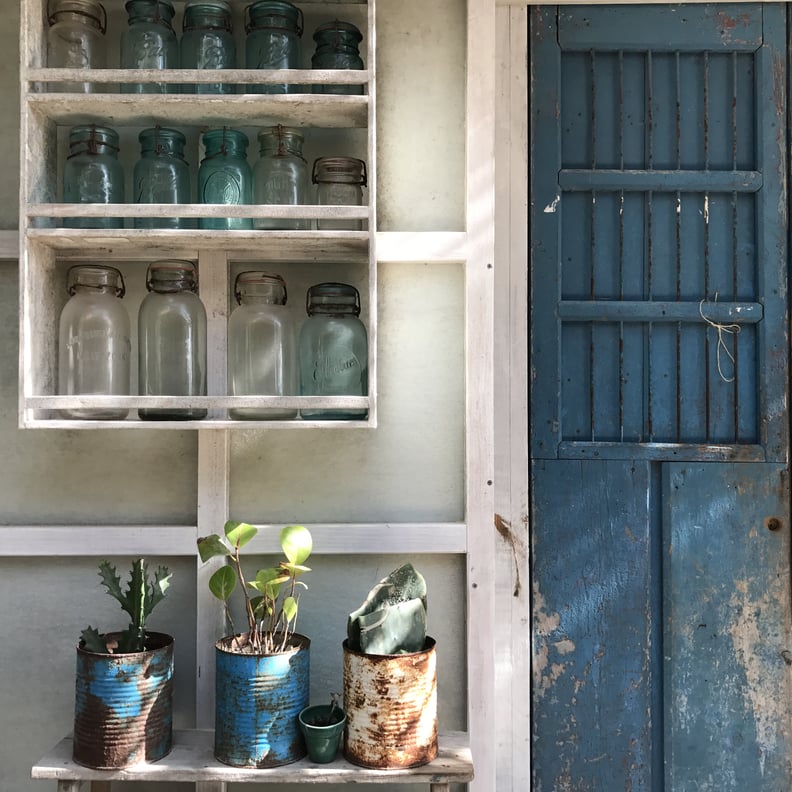 Don't expect to save money — expect to spend it. A lot of it.
Tulum is a gorgeous part of the Yucatán Peninsula, with tons of tourist attractions, Mayan history, great food, and, of course, beautiful beaches. The problem is, everyone has figured this out. The area has blown up, and the beach road that once wasn't even paved is now lined with (very) high-end boutiques and pricey restaurants. Don't get me wrong — the food and atmosphere is actually worth the hype in a lot of ways, but you will certainly be paying the price for that hype. Many restaurants at Tulum beach have prices comparable to those of big cities in the US like New York and San Francisco.
05 The touristy sites are actually worth visiting.
I usually steer clear of major tourist traps when I travel, but many of the sites in and around Tulum are truly worth seeing. For just a few pesos, you can view the Tulum Ruins a few minutes from town. They are on the coast and simply stunning, even if you have to dodge people to get your great view. The last time I visited the ruins, we opted for a tour guide (it was cheaper and we skipped a huge line so we said, why not?). I'd actually highly recommend getting a guide! Even though I'd been to the ruins before, we had a charismatic (and hilarious) guide who told us way more about the history of the area than I'd ever gleaned just from reading the information posted around the ruins.
The Sian Ka'an biosphere, Muyil River Float, various cenotes in the area, and other Mayan ruins like Coba are truly worth a visit as well. They live up to expectations and are amazing experiences.
06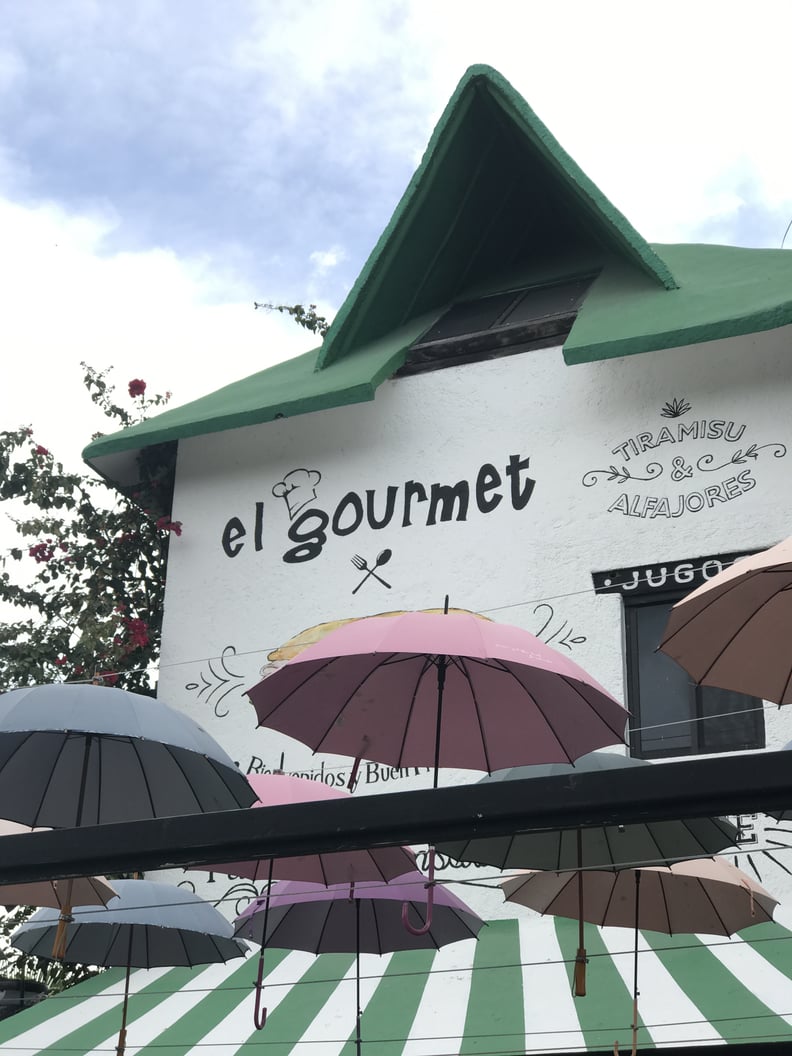 Spend time in the town!
Many people who go to Tulum make the mistake of only exploring Tulum beach instead of taking time to go in to the actual town. You'll be able to interact with more locals here and walk the main road as well as side streets with restaurants and bars, and prices in town are much cheaper than on the beach road of Tulum.
07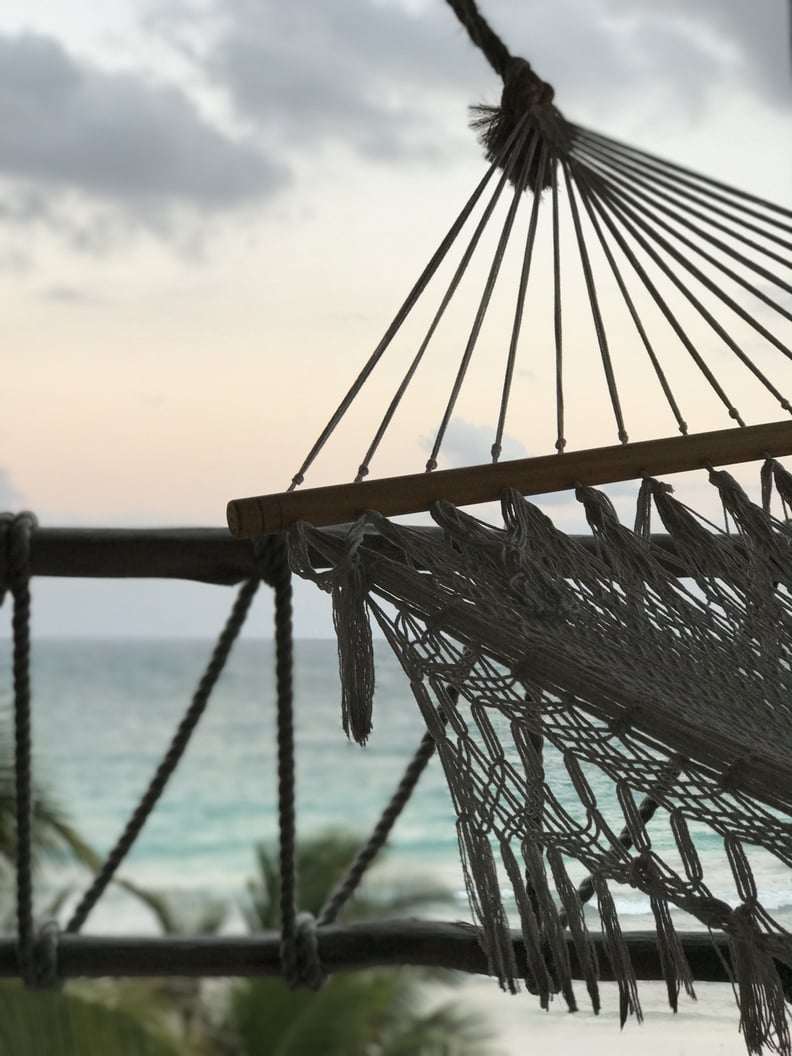 Choose your accommodations wisely.
The lodgings in Tulum can vary widely in price. Travelers can camp; stay in hostels, jungle-side cabins, and eco lodges; and find hotels that are very inexpensive, as long as you're open to having just the essentials and most likely no AC. Basic cabanas at places like the Papaya Playa Project start at a little less than $250 USD a night, but if you start looking at beachside high-end resorts with extra amenities, prices will quickly jump.
The hotels on Tulum beach all have different vibes, are generally beautiful, and all offer their own unique amenities. The trick is weighing what you're looking for in accommodations with how much you're willing to pay. I'm the type of traveler who is happy as long as I have a pot to pee on, but if you prefer something luxurious (which I also love!), be prepared to shell out some cash. Don't wait too long to book your spot — in high season, places sell out way ahead of time.
08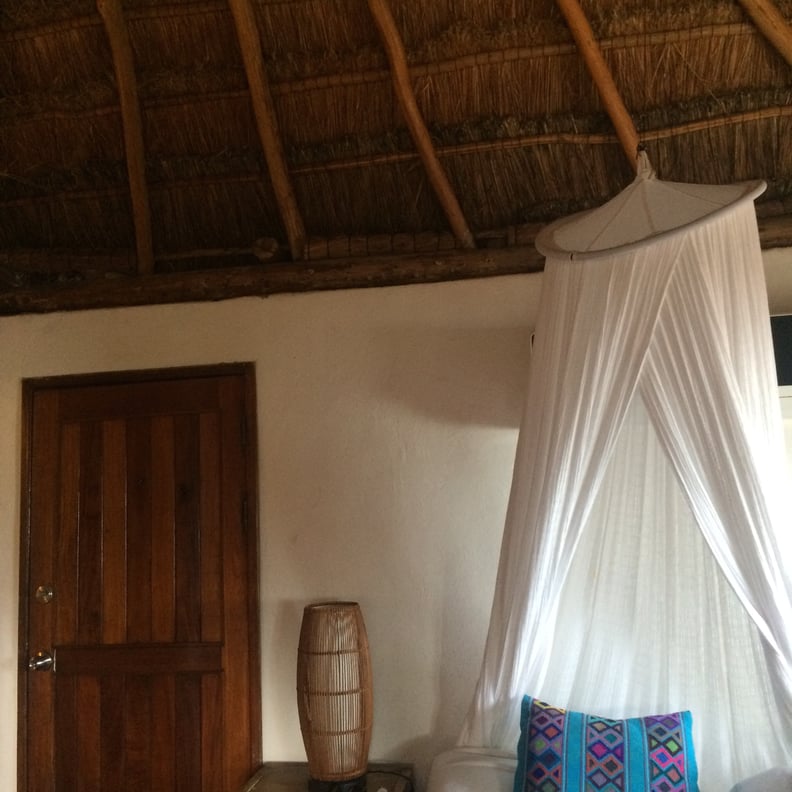 Stay further down the beach.
Rent a house or stay in a hotel further down the beach toward the entrance of the Sian Ka'an biosphere. You sometimes can find cheaper prices since the accommodations are more of a trek from the main shopping and restaurant area of Tulum beach road (this usually applies to rentals rather than hotels), and it's significantly less busy in this area. We typically rent a home at the end of the beach road and take a quick cab, bike, or scooter ride up to dinner and shops if we want to. The bonus (in addition to potentially saving money) is that you're able to escape a ton of tourists, you get more of the beach to yourself, and, because Tulum is so small, you're still within walking distance of at least a few hotels and bars, so food and drinks are never far away.
09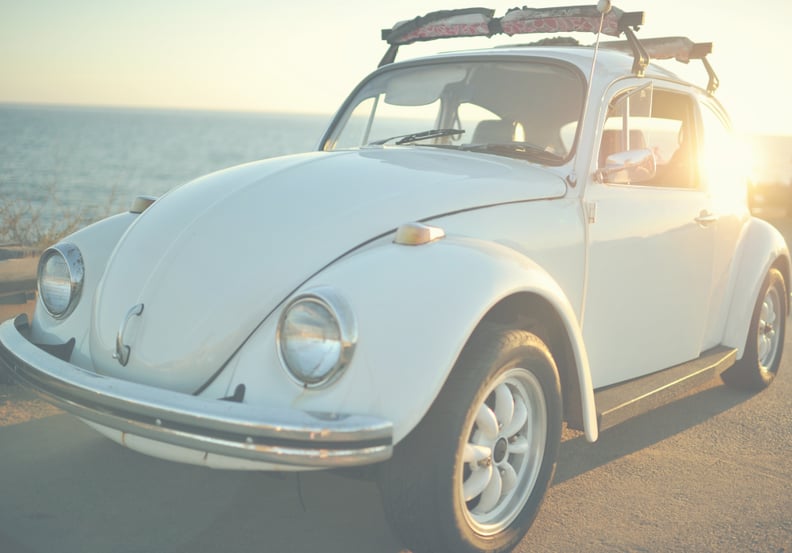 Rent a car.
Many travelers don't realize that the closest airport to Tulum is in Cancún, which is nearly a two-hour drive from Tulum. There are countless car services, buses, and shuttles to get you to and from the airport, but they can be pricey (the service we use usually costs a little less than $200 USD for round trip).
Another option is to rent a car and either pick up in Cancún or pick up once you get down to Tulum. Because there are so many things to see and do not just in Tulum itself, but in the surrounding area, having a car makes it quick and easy to get to all the places you want to go. The price for renting a car can vary (one POPSUGAR editor rented one for around five days for about $180 USD and another rented one for just under $200 USD for seven to eight days, which isn't bad at all), but it really depends on where you go to rent and what deal you get at the time. Renting a scooter or bike for taking around Tulum beach and Tulum town is another smart option!
If you don't want to rent a car, Tulum is still totally doable by cab, bike, scooter, and even foot.
10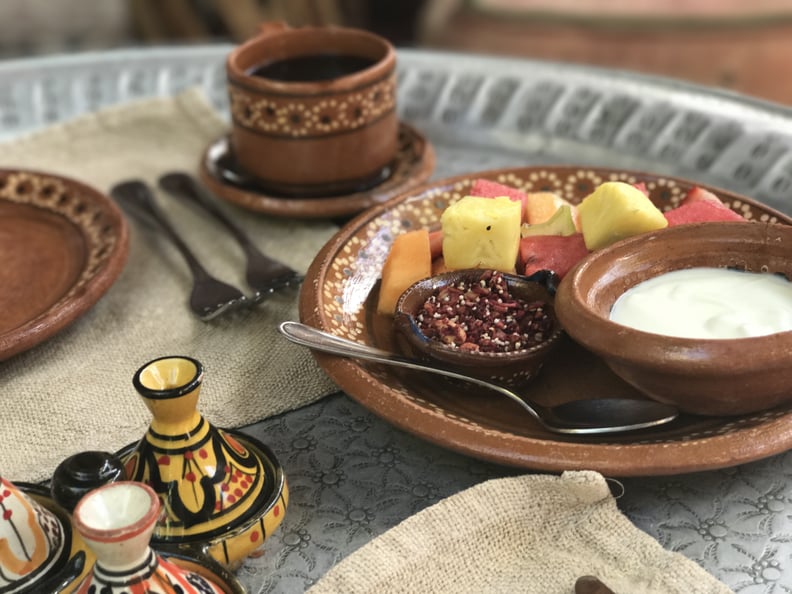 Make reservations at hotspots way ahead of time.
If you've read anything about Tulum's food scene, you've probably heard about Hartwood. The restaurant is a popular destination for visitors, which also means it's pretty much impossible to get a spot for dinner there these days. Hopeful diners used to line up outside the day they wanted to eat there in order to procure a reservation, but now, you're only able to reserve a table via email. If Hartwood is on your bucket list, make sure to plan way in advance of your trip. The same can be said for several of the popular places on Tulum beach. If the spot you want to go takes reservations, make them as early as you can!
Important: Don't just go to the "hotspots"! Yes, the Hartwood is great. And oh boy, are Casa Banana, Casa Jaguar, and Gitano truly delicious. Posada Margherita? So Instagram-worthy. But don't miss out on authentic Mexican food (again, explore the town, too!) and other great spots that may not be as crowded and as talked about but are also wonderful and probably a lot cheaper.
11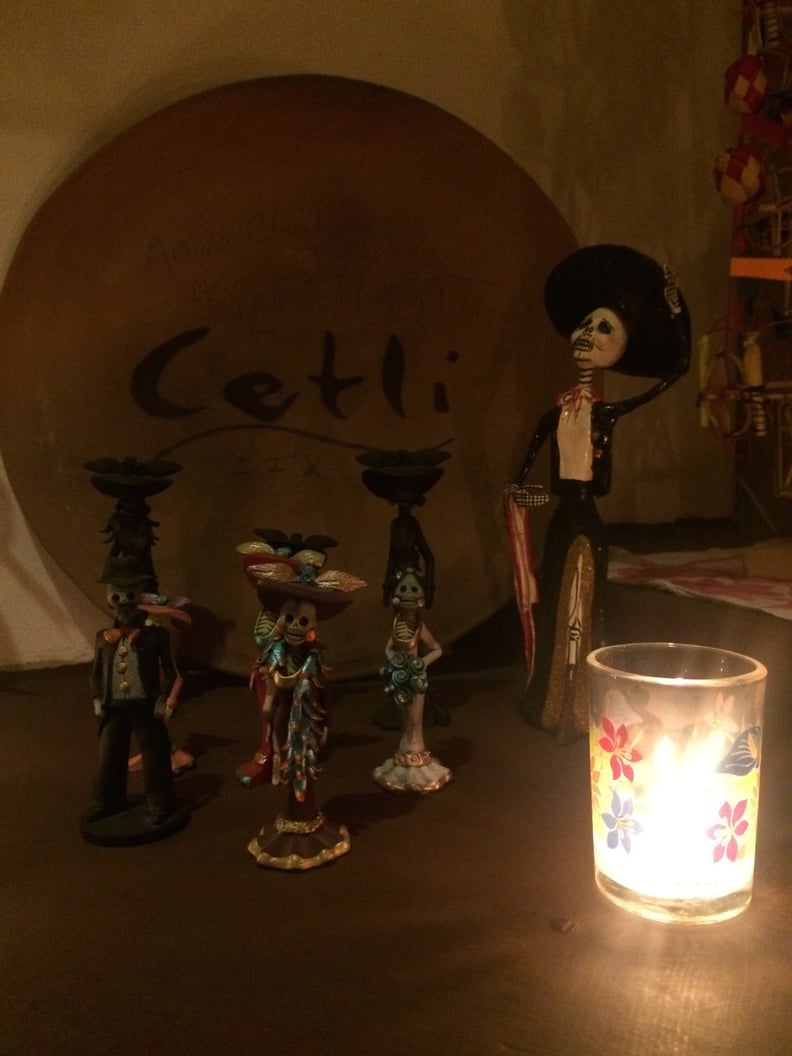 Have dinner in town!
One of the best meals I've ever had while visiting Tulum was in town. Cetli is an intimate restaurant — it feels like you're in a house — with unique decor and a meal service that allows guests to sit and enjoy the company you're with while you eat.
12
Visit cenotes.
If you've never seen a cenote, or sinkhole (I hadn't until my first time in Mexico), then you should absolutely add one to your Tulum bucket list. There are many options and variations near (and nearish) Tulum, many of which you can swim in. As with most things in the area, the further away from Tulum beach, generally the less crowded (unless you're heading back up toward Cancún). They are inexpensive and unique sites to visit. There are even smaller ones on Tulum beach road on the jungle side! I've been paddling and swimming in one right across the street from where our rental home was. They are especially pleasant on a particularly hot day, because the water in cenotes tends to be cooler than ocean water — just watch out for caimans . . .
13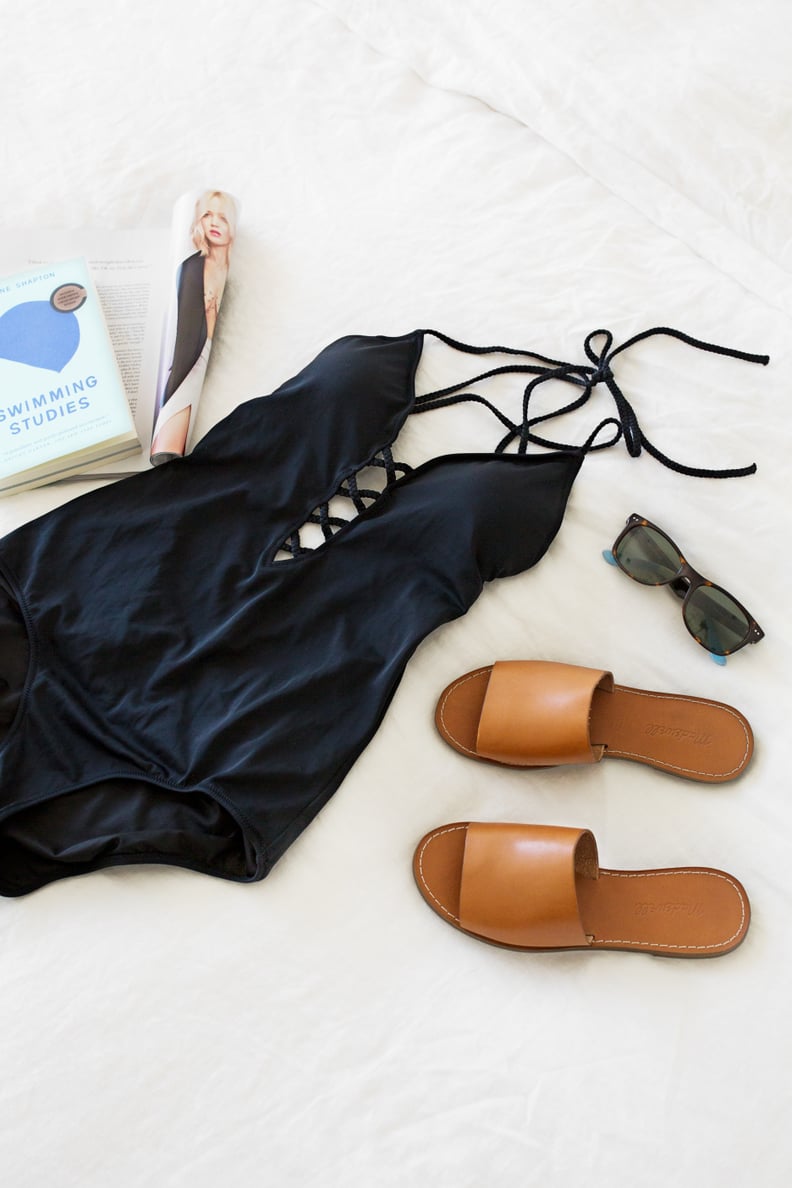 Pack smart.
You're going to a small town that borders the beach on one side and the jungle on the other. The weather is generally hot and humid. Even in the evenings, when it cools down slightly, it's still warm. Rain showers are also common, especially during the rainy season. Bring sandals, bathing suits, light clothing, sunglasses, sunscreen, and anything else you'd generally pack for the beach. It's also smart to bring comfortable shoes that are safe for walking and/or hiking if you choose to do more adventurous activities. I've never put on a pair of heels in my life in Tulum; even though there are nice restaurants, attire is "beach chic" at most, and heels/wedges aren't practical when trying to walk on sand or down the beach road. Save the space in your suitcase for an extra bathing suit or for anything you want to bring back from Mexico with you.
It's smart to pack bug repellent (you are in the jungle, after all), paper copies of your passport and any hotel/transportation information you may need in case you don't have cell service or WiFi, and a small flashlight for beach walks and in case of power outages (hey, they happen from time to time). Skip bringing a blow dryer — let that salty ocean water and sea breeze do its own magic.
14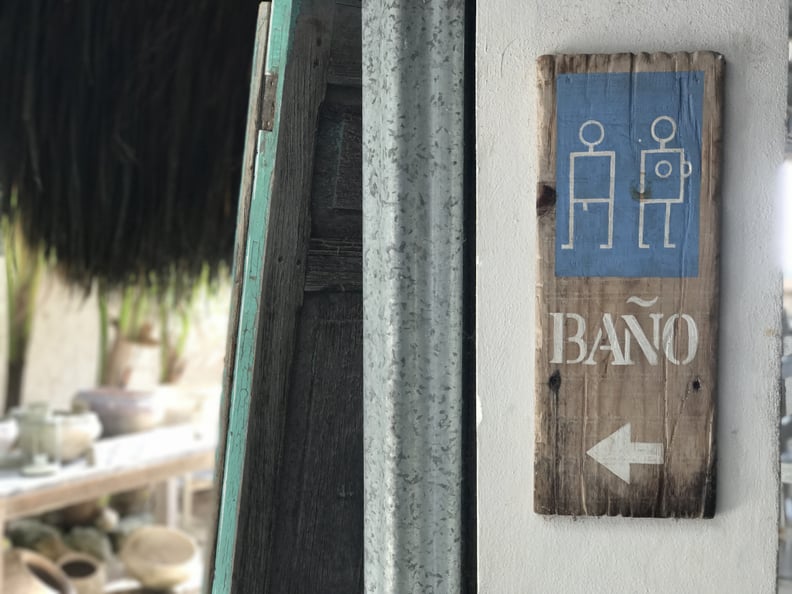 Brush up on your Spanish, por favor.
Because Tulum is such a popular international tourist destination, English is generally understood there. However, you're in Mexico, a Spanish-speaking country! Not everyone you encounter will speak English, so it's a good idea (and respectful of the people who live there) to brush up on your Spanish or learn some basic conversational phrases so that you're able to communicate with locals. If you hit only touristy spots, communication shouldn't be a problem, but many cab drivers and owners of local businesses, shops, and restaurants don't speak as much English and will greatly appreciate your efforts to speak Spanish. Even a simple "gracias" goes a long way.