Universal Orlando Unveils New Jurassic World VelociCoaster
Universal Orlando Unveils Florida's Record-Breaking Jurassic World Ride: The VelociCoaster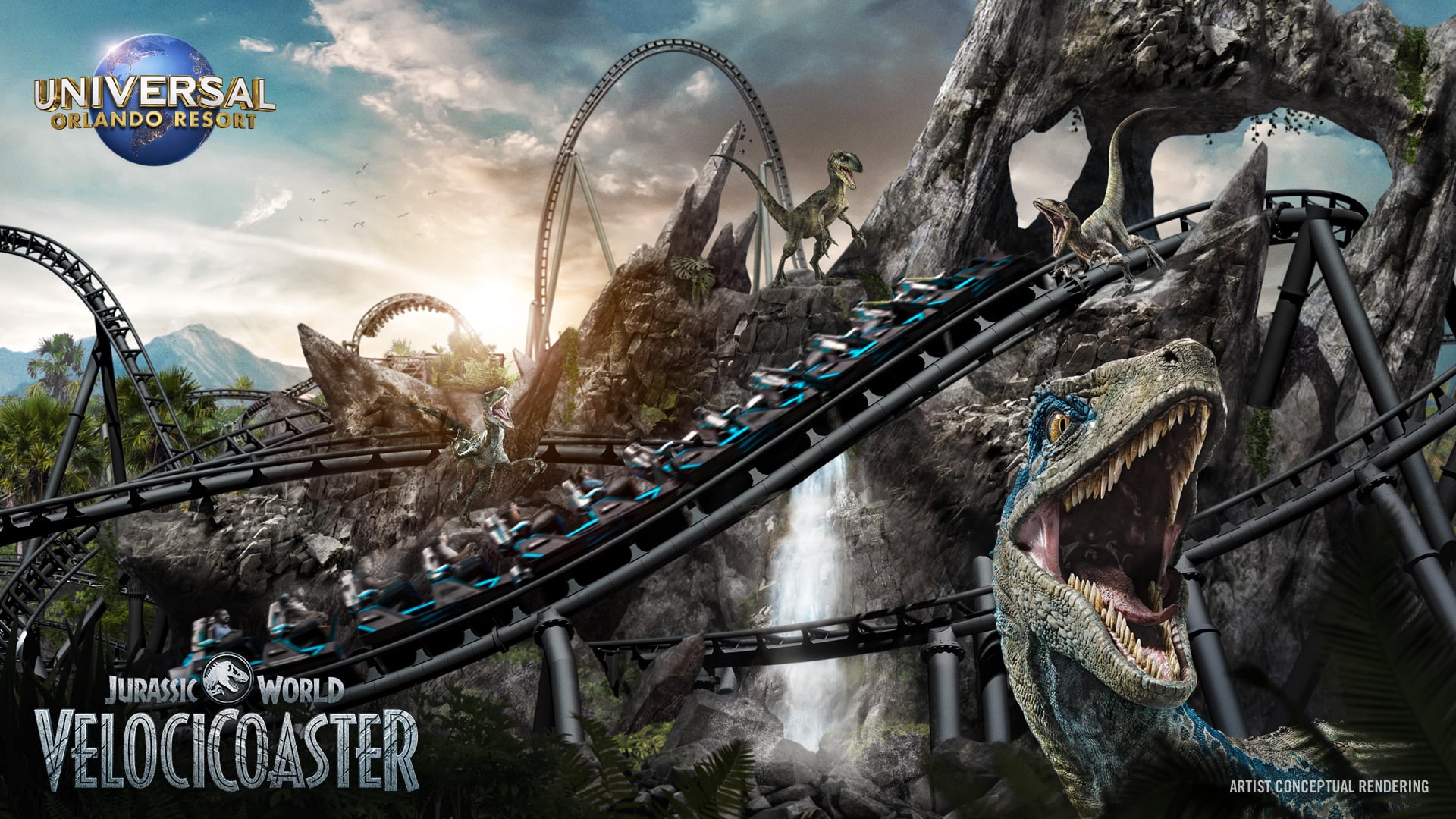 Please secure your lap bar and get ready to ride, because Universal Orlando Resort is gearing up for a colossal new experience in 2021. On Sept. 28, the theme park announced it'll open Florida's fastest and tallest launch coaster next summer, inspired by Jurassic World. The aptly named VelociCoaster will be the franchise's first coaster, following the Jurassic Park ride in Hollywood, and it's expected to be the ultimate experience for thrill seekers.
Spanning more than 4,700 feet of track and reaching heights of up to 155 feet, the Jurassic World VelociCoaster will take riders on a twisty trip as they soar above land and water. There are not one but two launches that reach up to 70 MPH, so yes, this ride is certainly for the speed demons of the bunch. It'll also include an 80-degree drop courtesy of the formidable, towering "Top Hat" — Universal's steepest drop yet.
There are still plenty of unknown details about the coaster, and travel remains unpredictable these days, but we'll be keeping you updated on any developments as they come. In the meantime, we'll be battling the jittery butterflies and convincing ourselves we're ready for this once-in-a-lifetime park experience.