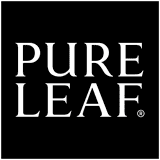 We've partnered with Pure Leaf to empower you to say no to the things that aren't bringing you joy.
Before I started working from home, my typical weekdays were nonstop. After getting ready for the day, I'd often squeeze in a few errands before heading into the office, then work a full day, then hit a group fitness class before finally making it home.
Now, my typical day runs at a much slower pace — partly because I no longer have to commute, and partly because of my stripped-down daily routine. Here's how I'm simplifying my daily beauty, wellness, and fitness routine while working from home — and what it's taught me about self-care.