After Years of Successfully Working For Herself, This Latina Moved From the States to Portugal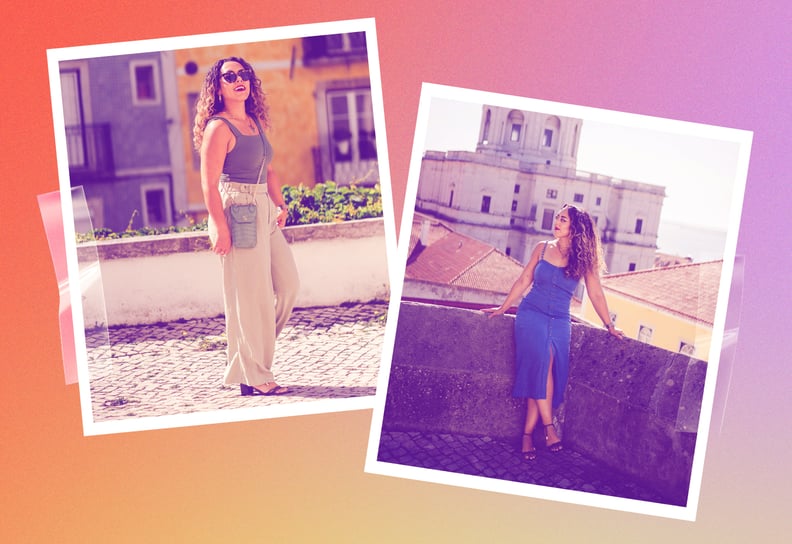 Your Story in Photos by Emanuele Siracusa
Photo Illustration: Michelle Alfonso
Your Story in Photos by Emanuele Siracusa
Photo Illustration: Michelle Alfonso
Delyanne Barros knows what she wants and isn't afraid to go after it. Forget about making huge sacrifices, struggling, and working tirelessly to reach your goals. Barros, 40, will school you on all the reasons it doesn't have to be this way — even if she used to believe it herself. Not only did she master the art of investing and financial literacy, but Barros also created an entire business around it. She's branded herself as Delyanne The Money Coach — and she packed her bags to move from the US to Portugal permanently. Talk about creating the life you want to live.
"I visited Portugal a few times and fell in love with it, but it was never a possibility to live there because I worked as an attorney and was geographically bound [to the United States]," the investing coach and millionaire Latina tells POPSUGAR.
But when Barros quit her corporate job to run her business full-time, she had the geographic flexibility to move. And it took her less than two years to accomplish, in large part thanks to her financial situation and the passive income she'd set up.
"I was feeling extremely anxious in the US due to the political climate and increase in gun violence," she says. "Portugal is one of the safest countries in the world. I finally have the peace of mind I always wanted. No one bothers me. There's no street harassment. I can walk around at 2 a.m. and feel safe."
"You need passive income to qualify for a D7 visa, so as long as you can meet those criteria, you can qualify," the money expert says. "Passive income includes dividends, interest, and rental-property income."
Barros quit her 14-year career as an employment law editor after becoming extremely disillusioned with the legal profession and completely burnt out. In 2020, she began Delyanne The Money Coach, a multi-six-figure business in which she teaches new investors how to slay the stock market and achieve financial independence. She now had the flexibility and financial backing to work from anywhere. Not to mention, Barros's investments in the stock market allowed her to confidently make the international move.
Barros is living the life of her dreams, one she has created, following a miserable career in law, paying off student loans, investing more in her 401(k), and opening a brokerage account.
After more than two decades of living on different continents, Barros in North America and her mother in South America, Barros, who is originally from NYC, but was living in San Diego, is working to share her dream of life in Portugal with her mother, who currently lives in Brazil. "I plan to retire my mom and move her to Portugal as well," she explains.
For Barros, spreading your wings and flying high into joy, peace, and tranquility means one thing: financial freedom. And now that she's reached it, she wants to help others reach it, too.
"Financial freedom to me is being able to say no to things I don't want to do. Like taking on projects or brand deals that don't align with my values," she says. "It looks like spoiling my mom with first-class tickets and taking her shopping so she can experience luxuries that she's never had in her life. It looks like being able to take three weeks off from my business to hang out with my mom and sister and not having to ask anyone for permission."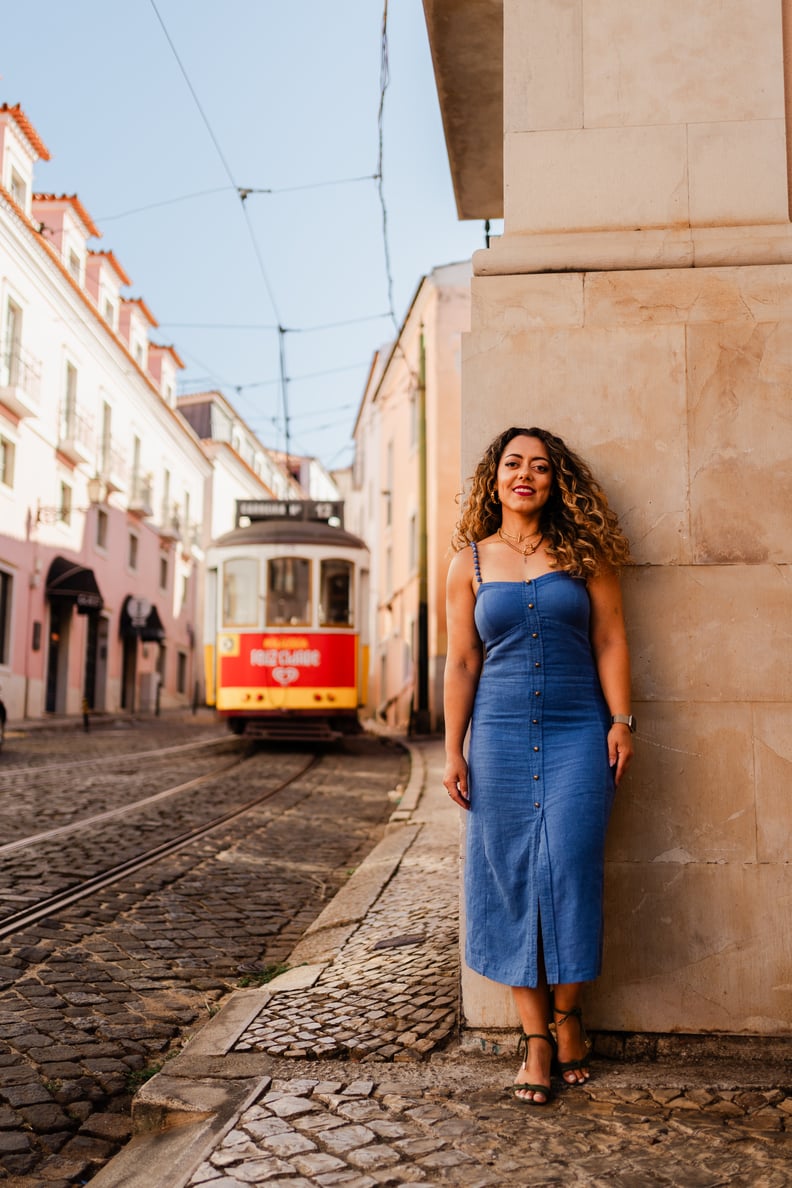 Barros says anyone can do this by creating their own personal path to financial freedom. The first step is saving three months of expenses for a basic safety net.
"This allows you to quit a toxic job or leave a toxic relationship," she says. "The next step is working on increasing your income as much as possible and investing in the stock market."
If the words "stock market" cause you anxiety, you're not alone — but this is an ingrained mindset that doesn't necessarily reflect the truth. Barros says there's no better way to combat this way of thinking than to get it out of your mind immediately.
"Once you realize that money is all around us all the time and that there are endless ways to make money, your world will open up more," she says. "There are people with half your skill set making twice as much as you. I would try to talk to as many people as possible who are making the kind of money you want to make someday and ask them how they did it."
Barros says investing in the stock market doesn't have to be scary. An investment of $100 to $200 a month in your 20s can be life-changing. The biggest misconception is that you need a lot of money to start or need to know how to pick stocks, Barros adds.
"You can literally start investing with a dollar, thanks to fractional shares," she says. "And you can buy the entire stock market by purchasing an index fund or ETF instead of gambling on individual stocks."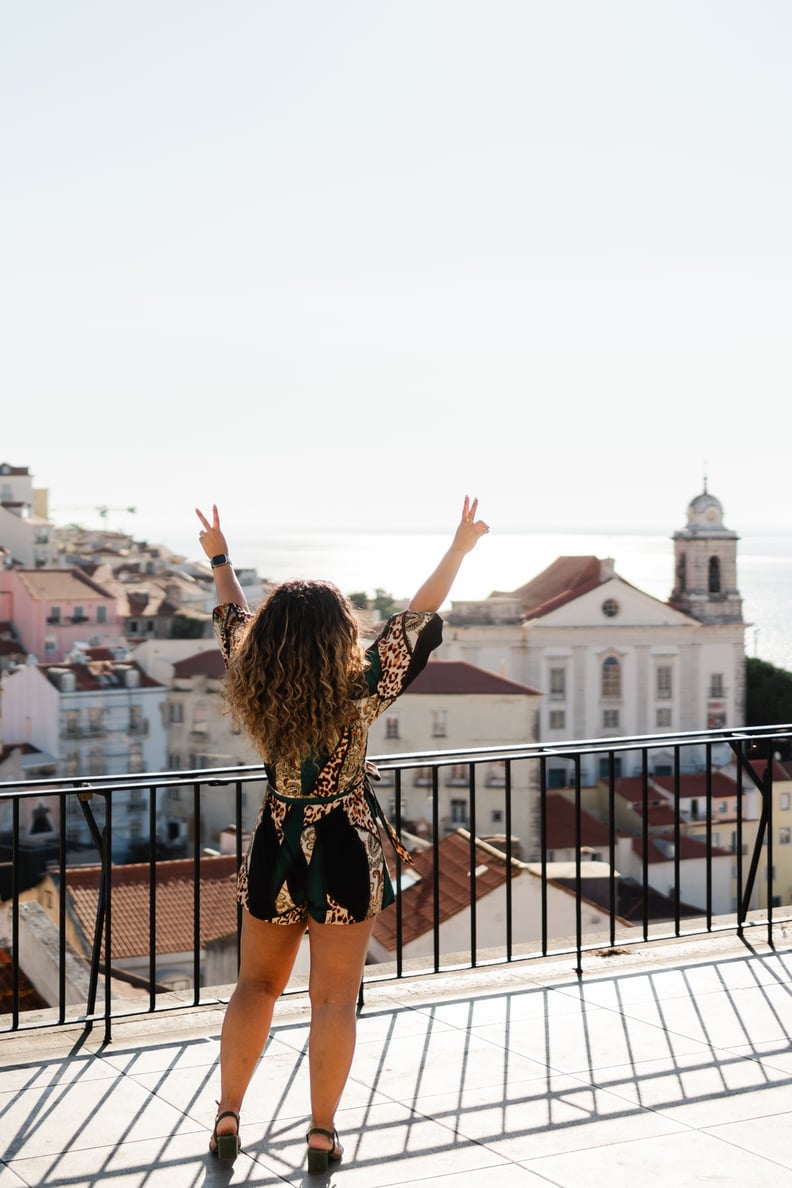 "I owe everything I have today to investing and my ability to save money," she says. "If I didn't have a clear vision for my future of what it is that I wanted, I could've easily made a lot of missteps when I finally started earning six figures and eventually seven figures."
One misstep to avoid is waiting until you make money to learn about money. Barros says to educate yourself well before you make bank, so you're ready and armed with the knowledge you need to succeed to obtain financial freedom. The information is out there. Just go online.
"Do not try to look for a get-rich-quick solution to your money problems. It will lead you to lose even more money," Barros advises. "Instead, understand that investing in anything — yourself, a business, the stock market — all takes time and patience. Don't underestimate how much two to three years of focus can change your entire life."
These days, Barros enjoys living at a slower pace in a place where she feels at home and safe. She spends her days running her business while finding a beautiful balance of simply enjoying life by traveling and taking time to experience new things.